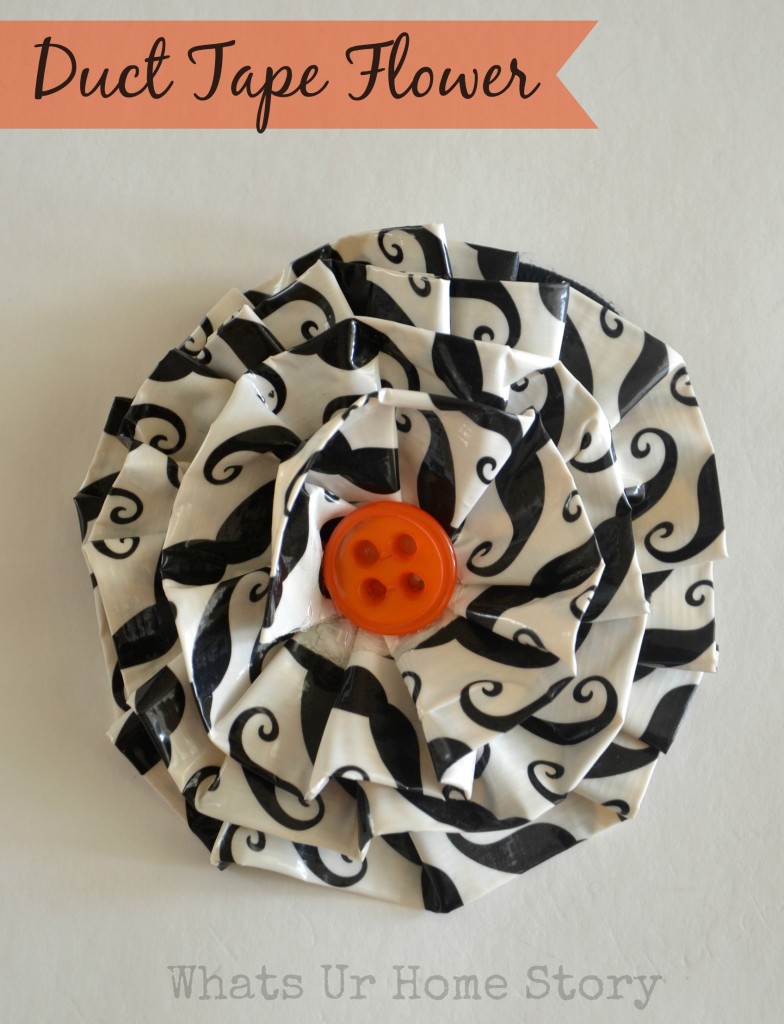 My Ms. Wannabe Crafter, Interior Decorator, Fashion Designer is back with another tutorial, this time for making duct tape flowers. Unlike last time she was super conscious in front of the camera and had to go through quite a few takes. The fact that the project needed many close angled shots didn't help either. She's been on a duct tape project roll lately so it was only apt to show the easiest duct tape craft there is. Yes, as you will see it is super easy. All you need are duct tape, scissors, and buttons.
Take it away my munchkin…..

Don't be fooled by its kiddie project looks I have plans of taking this a bit further and using for my Spring decor.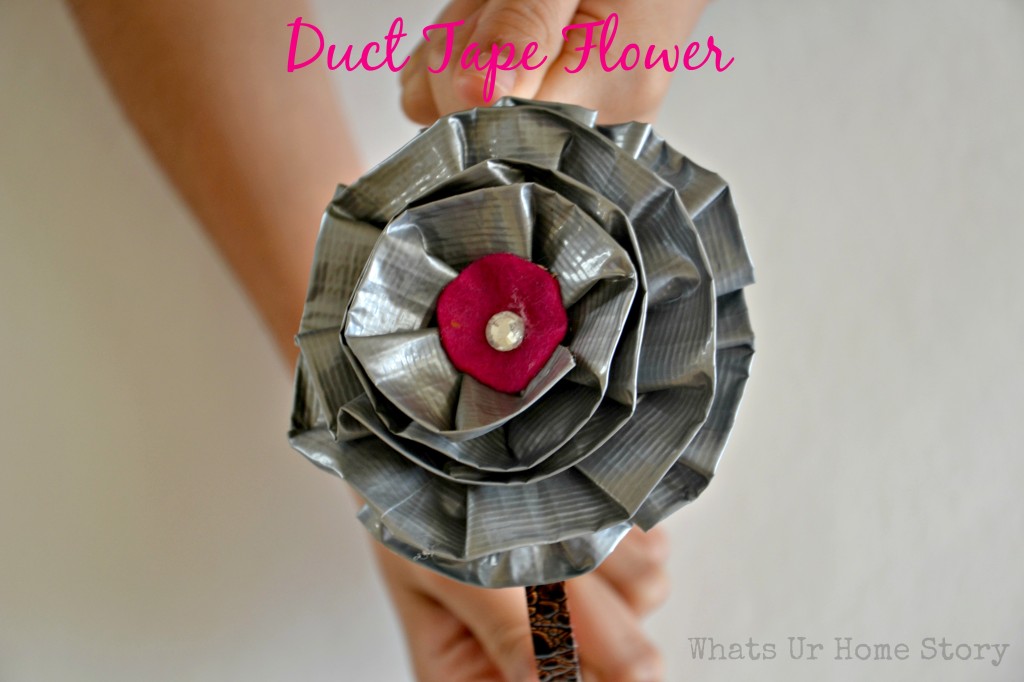 A shot of her "Peace" flower. She hasn't yet decided how she is gonna use it.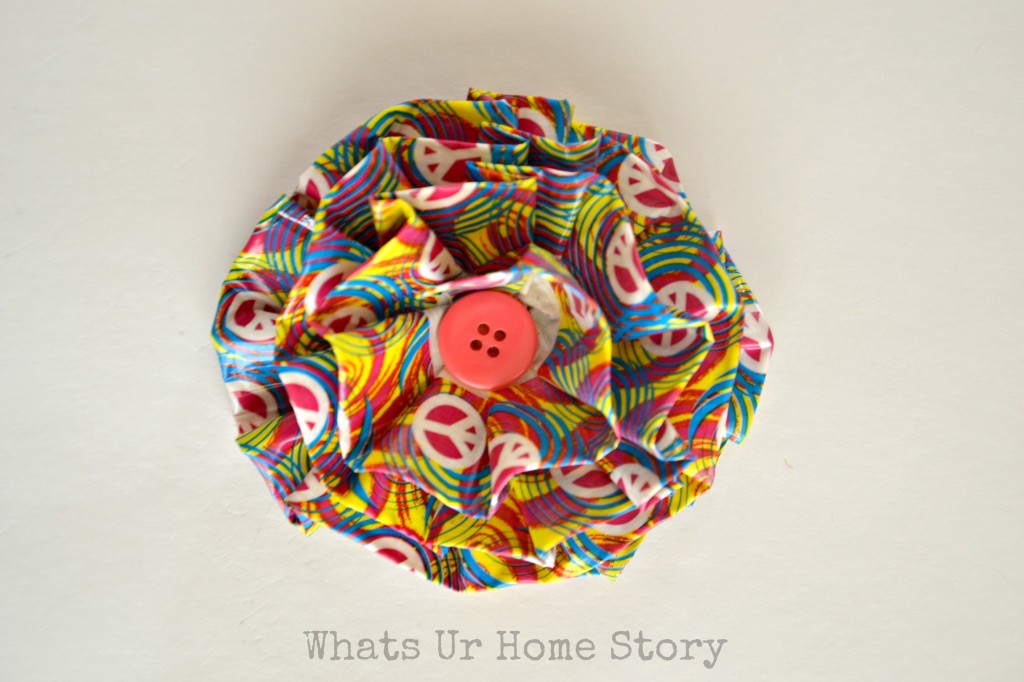 After the response on her first video tutorial she's been taking this gig pretty seriously. Wants to spin off a "kids version" of Whats Ur Home Story. The other day I caught her working on this in PicMonkey. 🙂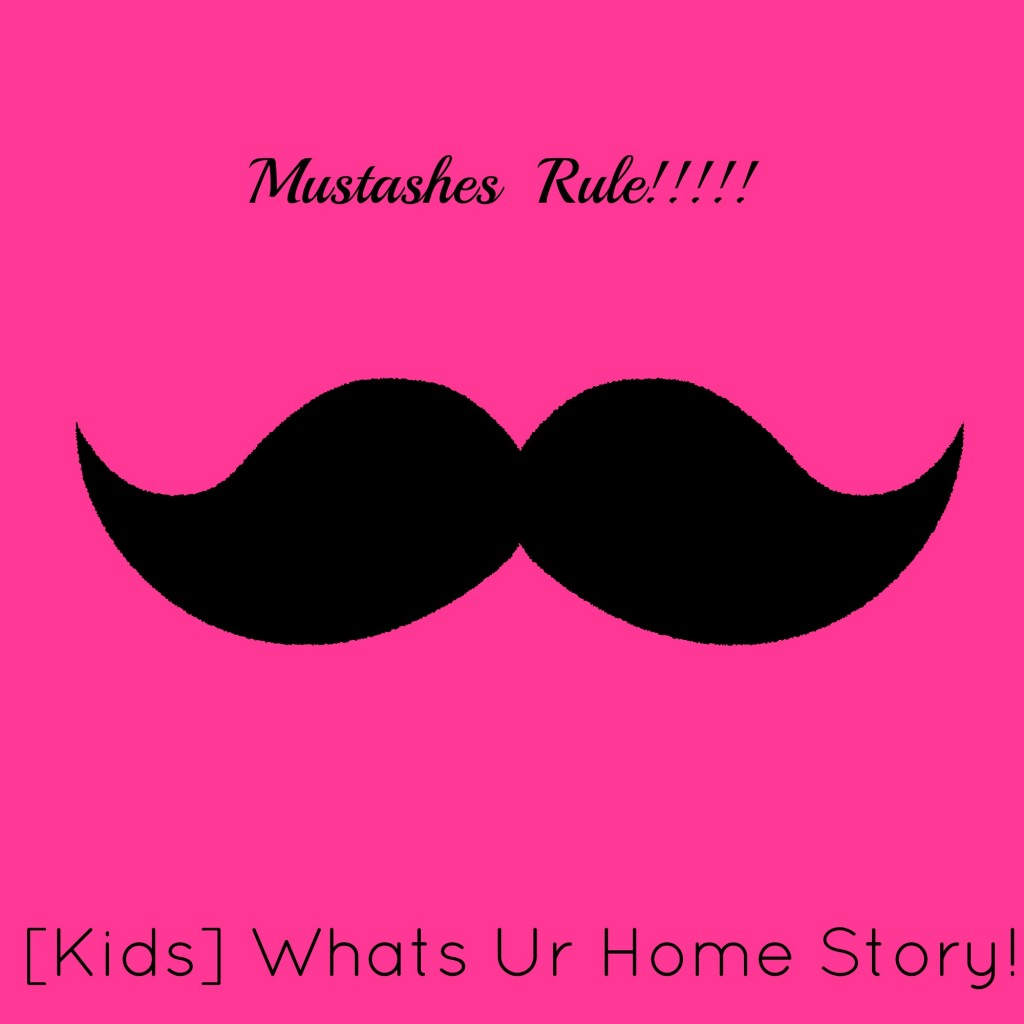 I was beaming with so much pride that I was gonna burst. 🙂 🙂 🙂
Hope you had fun watching the tutorial!