This post has been in draft for months now as I was waiting for just the right time to hit the "Publish" button. What more could be better timing than introducing y'all to my new best friend on my big day? Yup, I'm officially closer to the big 4.0 yo! 36 folks! A HUGE year for me in terms of everything. Not yet ready to spill all the beans but this is gonna be that year where my life is going to has actually started taking a sharp turn. And now let's hope it is all for good. Anyways, back to my friend…..spray paint.:)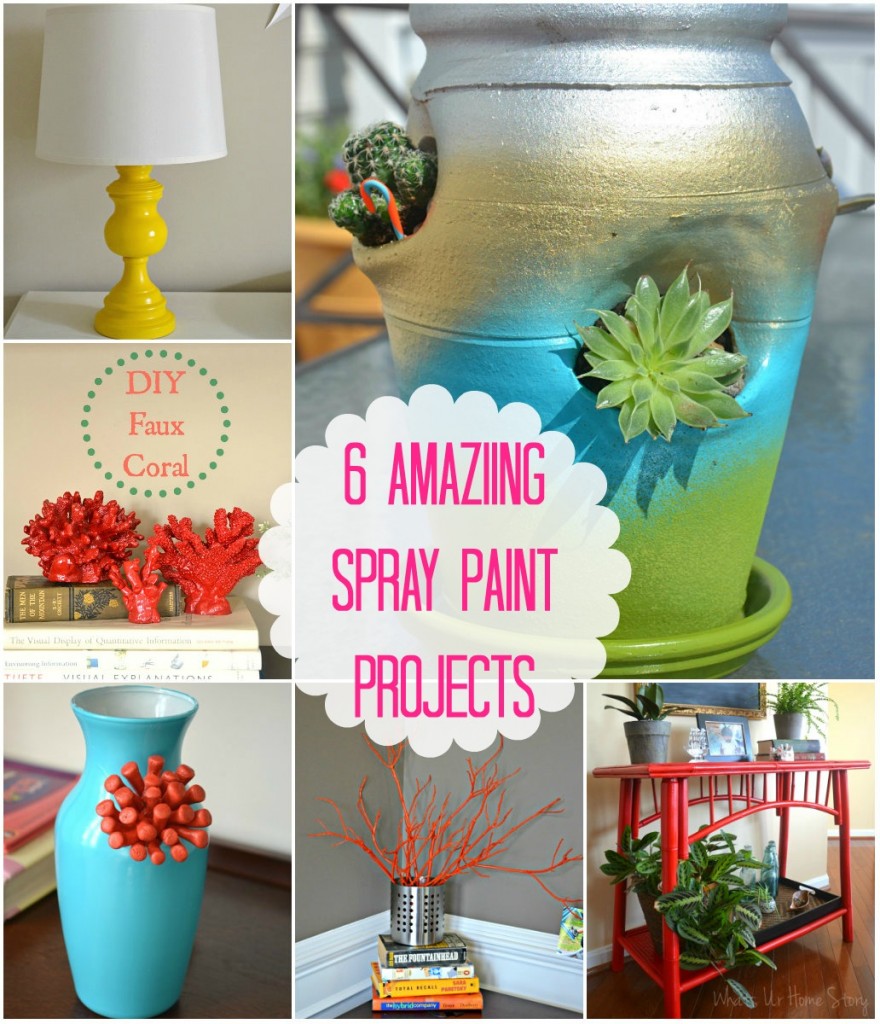 I mean just look at the projects I did over the last 2 years, all with spray paint! And that too this is only a snippet of what's there on the project pages. Spray paint is the cheapest way to update the look of anything around the house. Whether you are bored of that little flower pot or you can't stand another day of living with that Oh so 90's chair; the fastest and most of the time the easiest way to freshen up is a coat of Spray paint. It's magic in a can, people!
Listing out my most bang for your buck spray paint projects in no particular order;
$6 Thrift Store Table Lamp Makeover
Strawberry Pot Succulent Planter – Again found the planter at a thrift store
Pottery Barn Knockoff Faux Coral  made from tacky Aquarium coral.
Anthropologie Knockoff Chrysanthemum Vase
What are your favorite spray paint projects?