Five, six, pick up sticks……Haven't heard that rhyme in a while. My kids don't even want to acknowledge that they ever sang a nursery rhyme ("those songs are for babies……….") but that is exactly what I was doing a few weeks ago.  Still not sure what I'm talking about? These orange painted tree branches from our office room of course!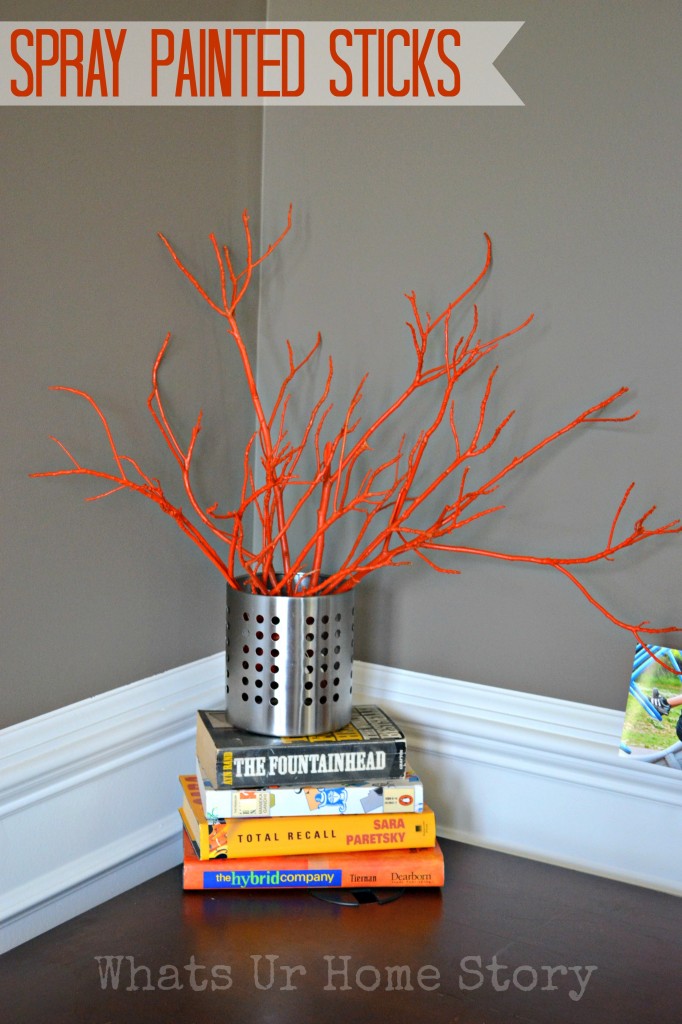 They started their humble life as a part of our sickly magnolia that was in the front yard (as seen in the 'before' pic in this post). Prior to moving it to the side yard, I decided to clean up the dead branches. As usual didn't feel like throwing it away. So I plopped them in a vase with some barberry branches.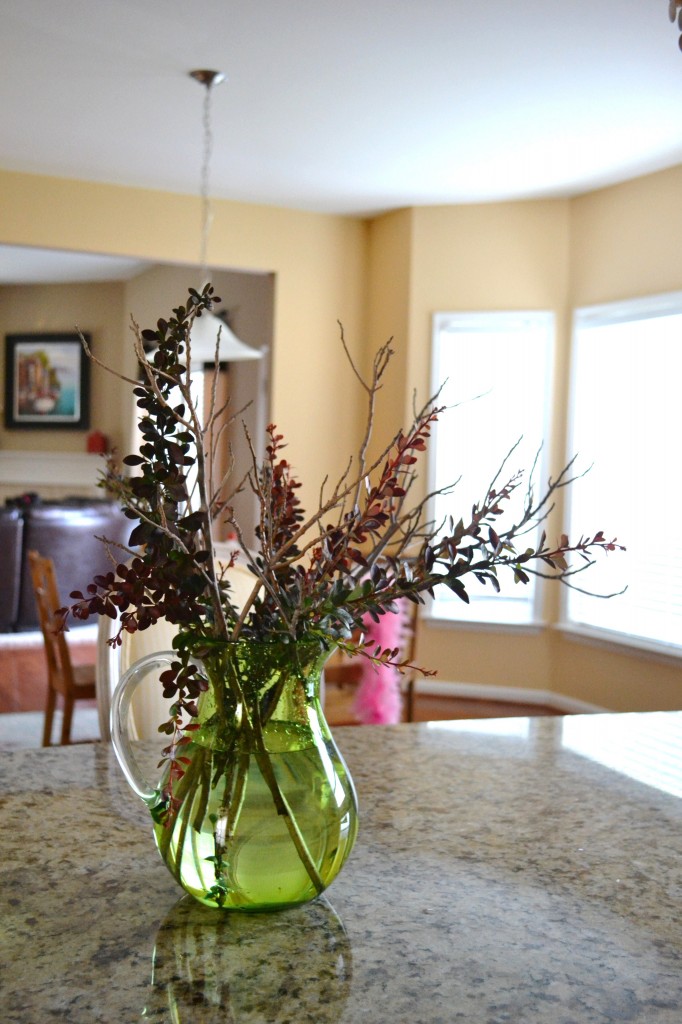 There it stayed on our fireplace for a week.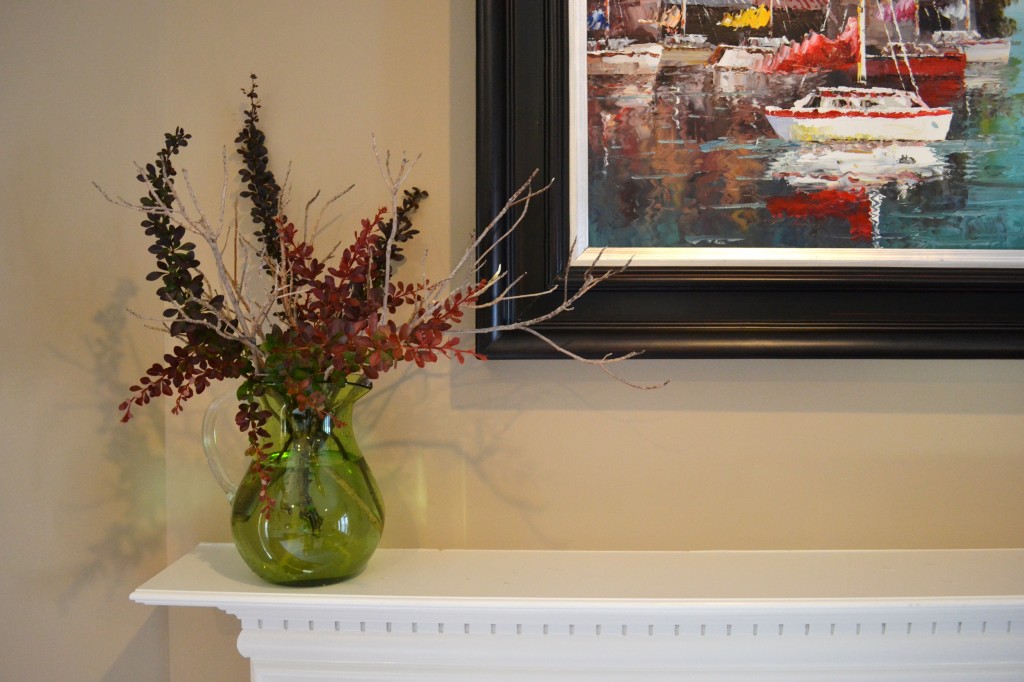 That's when the barberry started wilting and I was left with a bunch of pretty branches once again. By now you guys would have figured out to whom I turn to when faced with a decor problem? Spray paint! Notice how I used 'whom' to refer to spray paint? It sure is starting to gain a 'person' status in our abode. 🙂 But what do I do with spray painted sticks? And what color to paint them? The usual color I've seen for spray painted sticks is either white or red and I already had enough of red accents in the house. This was around the same time as the office room makeover was coming together. So it didn't take much time to put the two and two together.
The accent color in the room was orange and I had some orange paint left over from my cup planter project.  Voila;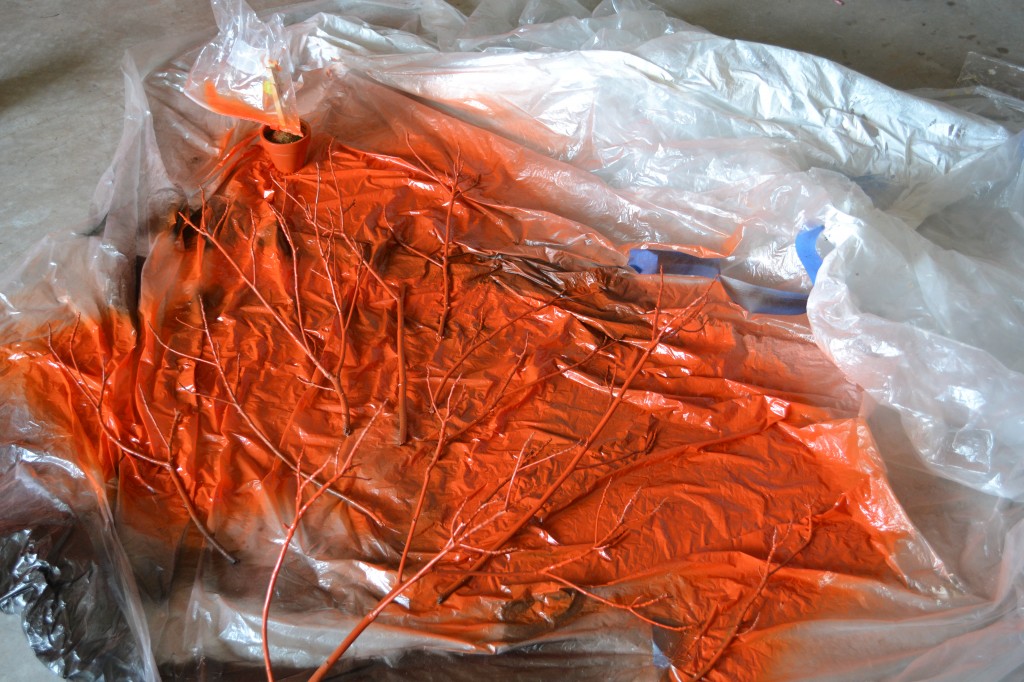 Now for the vase. Since this project had cost me nothing so far I wanted to keep it that way, aka. use something that I already had. As we were going for an industrial look in the room, I just grabbed my IKEA  ORDNING kitchen utensil holder from under the sink, polished it up, and dropped the sticks in. My ladles that were stored in the holder moved to their new home, a 1 800 flowers vase. 🙂 Ain't that a cheeky twist of fate?
Here is a close up shot of the painted tree branches.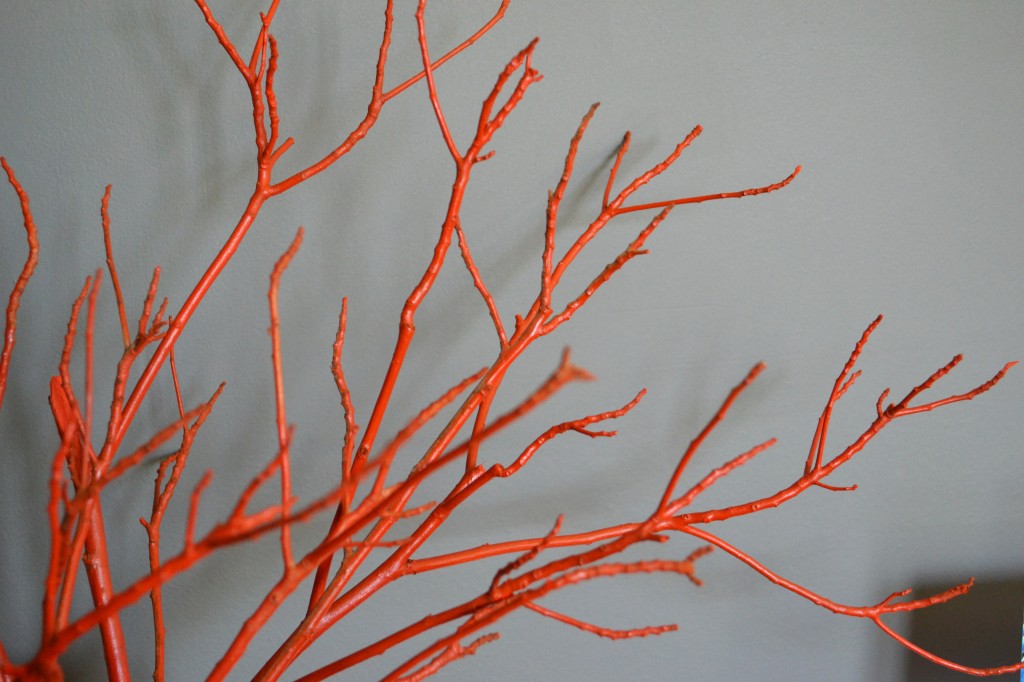 I love how the vibrant color plays up against the grey walls. And the sweetest part, it cost me nothing! One more shot of my no cost masterpiece 😉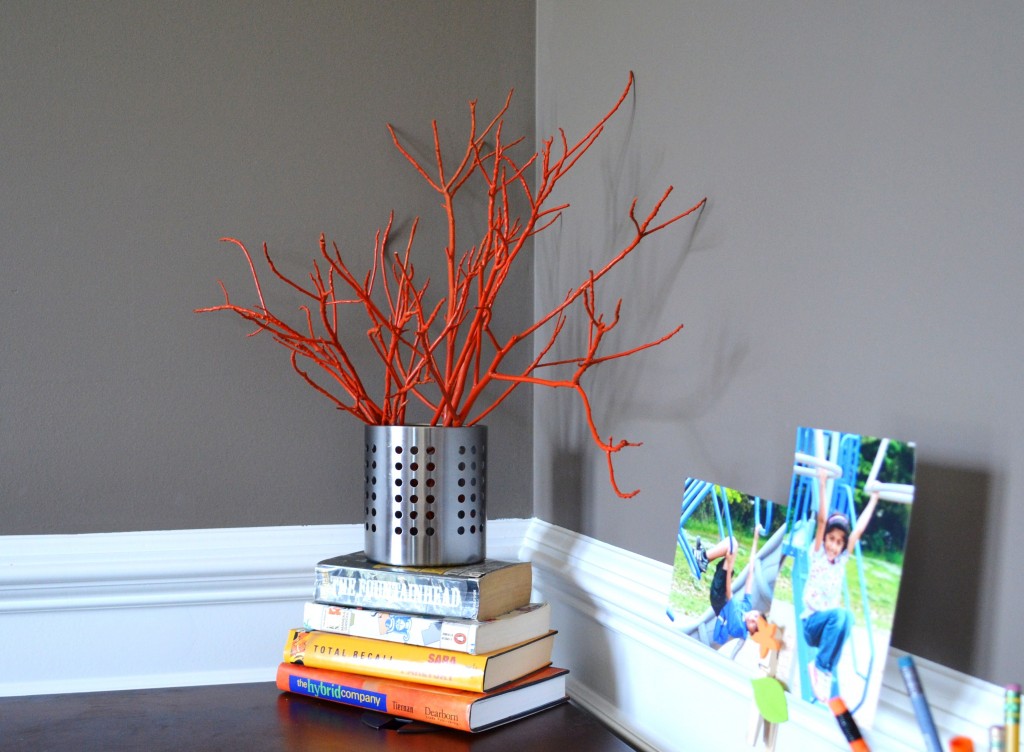 Isn't it really nice when you make something with the stuff that you already own?