There is something about this Anthropologie Chrysanthemum vase that draws me to it every time I'm on the site. Maybe it is the shape or the color of the mum or maybe it is the simplicity of the design. The only reason I haven't bought it yet is 'coz I really didn't want another vase, especially one for $28. Fast forward to May when I discovered the joys of air dry clay. And voila!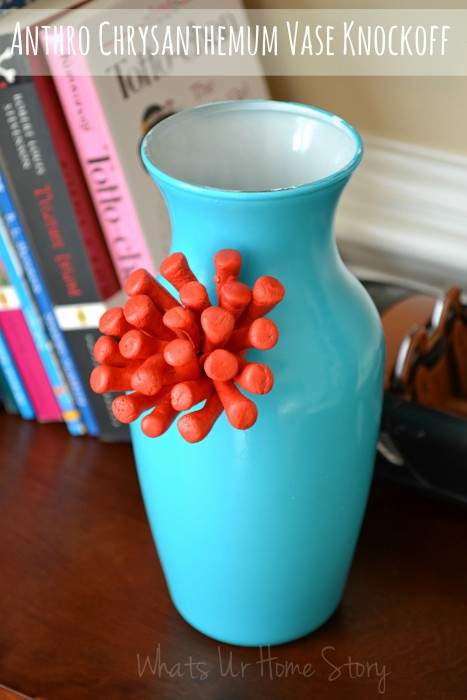 For comparison's sake here's the original.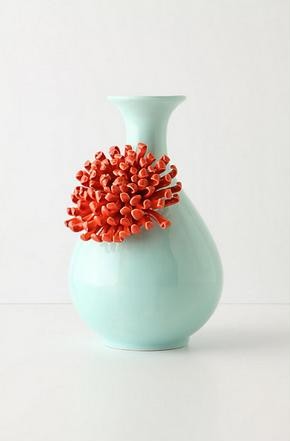 The best part, it cost me nothing. I had everything on hand.
To create your own Anthro vase knockoff you need;
A vase – I used an old one that came with some grocery store flowers years ago

Air dry clay – Left over from these projects (barnacles, terrarium clay fisherman, terrarium clay people 2)
Valspar Paint & Primer in White – I already had
Rust-oleum Seaside (Gloss) Spray Paint – Left over from the strawberry pot planter project
Krylon Pimento Spray Paint (Satin)  – Left over from the photo transfer project
Hot glue gun
Start by shaping your air dry clay into long strips that are flat on one end and taper on the other.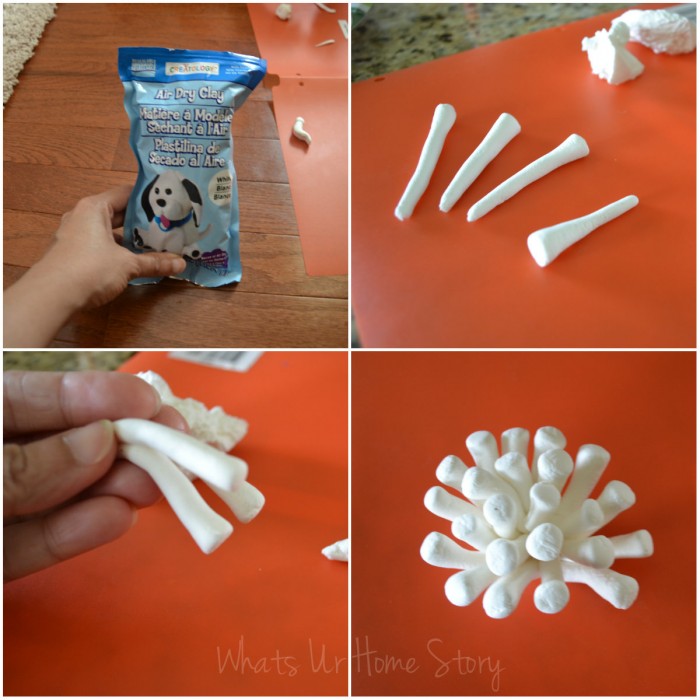 Pinch the tapered ends together to form a flower shape. Add on as many strips as you like. You can bend them to make them look realistic. Air dry clay is very forgiving. Once you are satisfied let it dry overnight or per package instructions.
I wasn't sure how well the paint would stay on the glass without a primer. So decided to play it safe and went with a coat of primer first (on the outside) and then the Rust-oleum Seaside spray paint in gloss.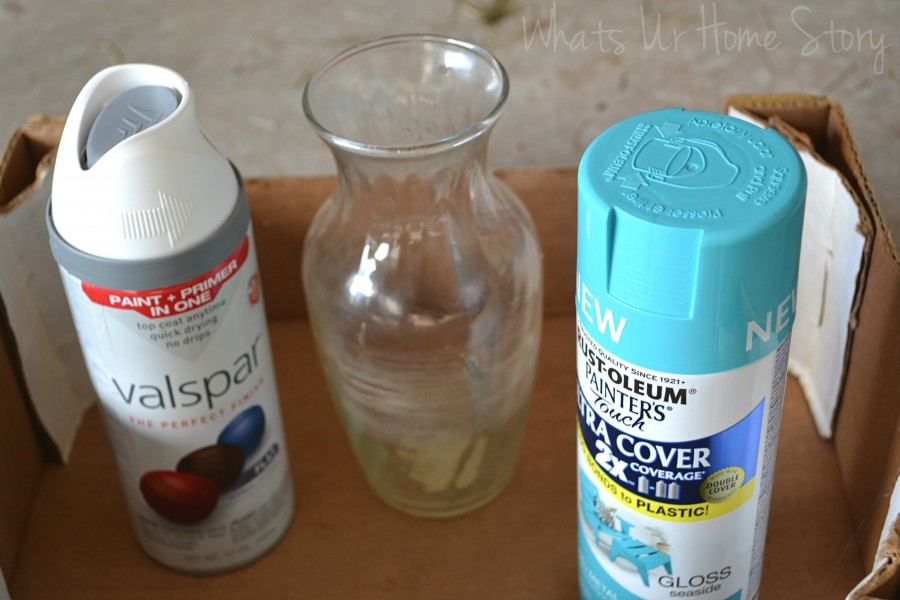 The air dry clay flower also got the spray paint treatment with the Krylon Pimento spray paint in satin. During the paint process two of the petals fell off. I just hot glued them back.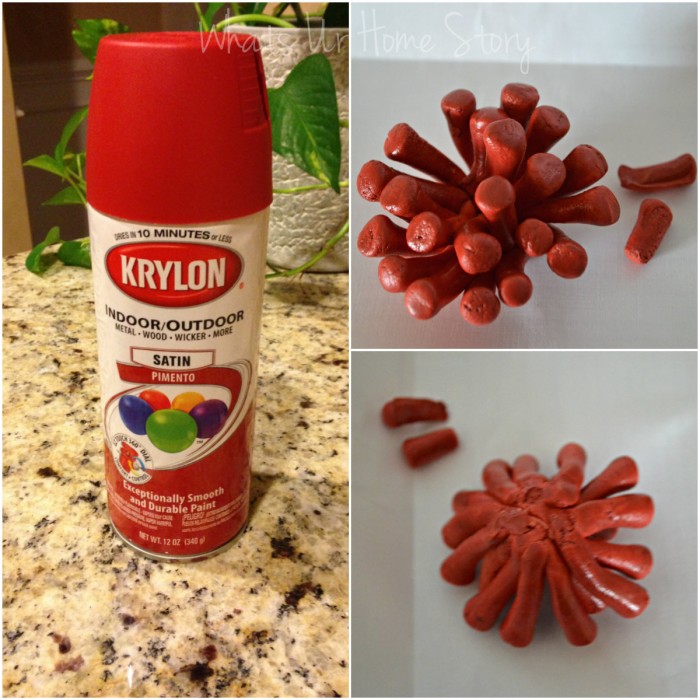 When the spray paint is dry hot glue the flower to the vase and you are good to go.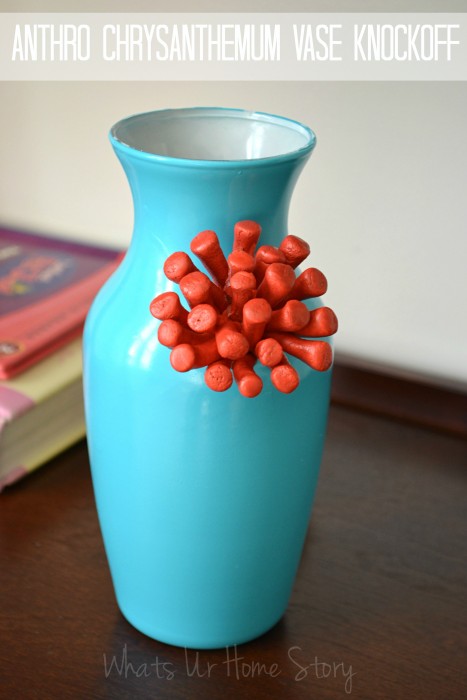 Wasn't that a super easy project?