Most often it is the small touches that make a space feel complete. The best example of this is our foyer.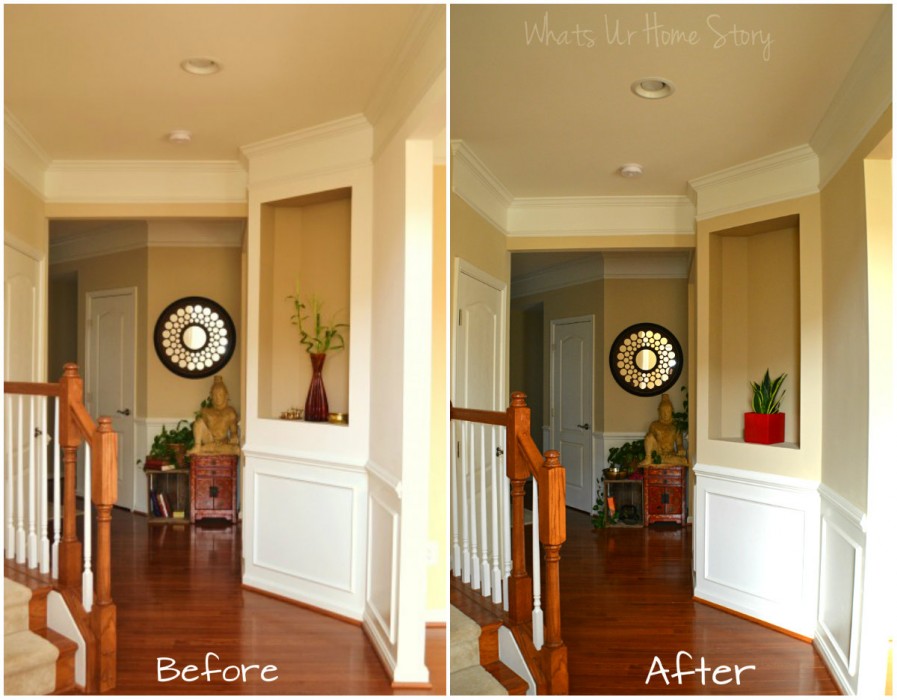 Notice the walls around the niche? We finally got around to painting that last bit of space on our  main level two weeks ago. The other change of course is the plant inside the niche. We switched out the lucky bamboo (more about that here) for a variegated Sansevieria also called the snake plant or the mother-in-law's tongue plant.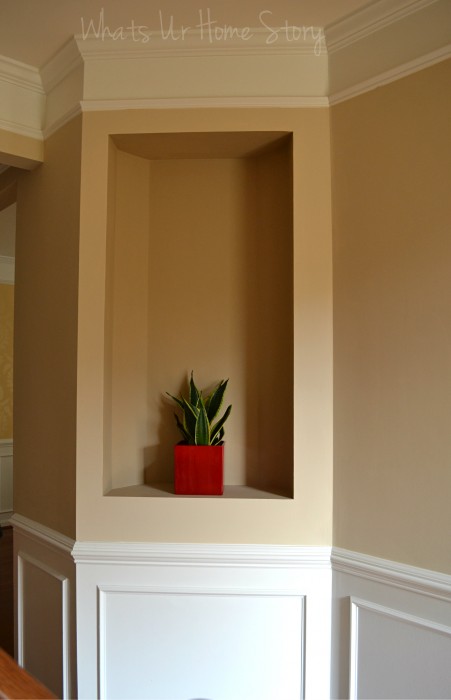 Both the plant and the planter were from Loews, the planter on clearance. Hoping that one day the plant will be tall and skinny enough to fill that niche space.
This shot of the other side of the stairs is the closest any photo has come to how the paint color, SW Kilim Beige, looks to the natural eye.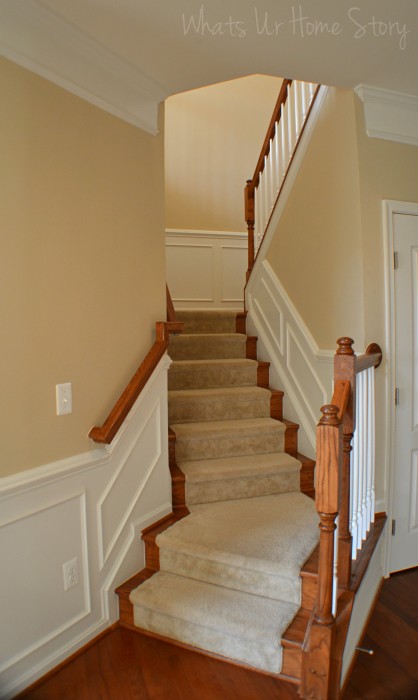 A view into our home standing at the door.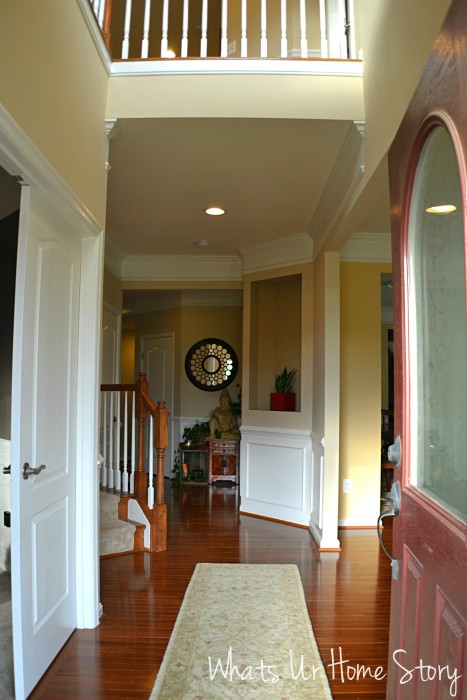 Now for the dizzying looking upwards shot. Again all the walls are SW Kilim Beige though it all looks white in this pic.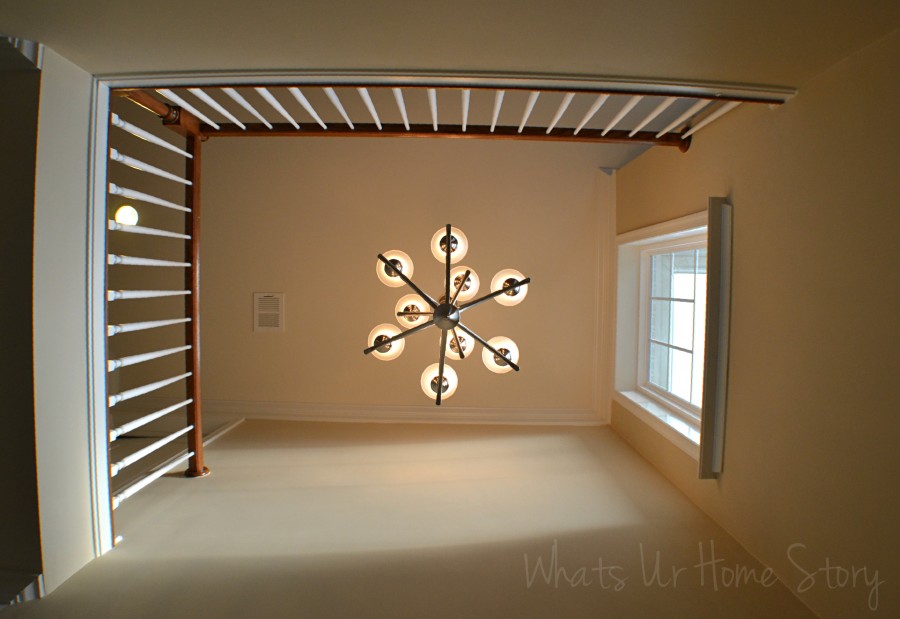 Again goes to show you that the same paint color looks different in different light.
Do you have a two story foyer? What did you do with your 2 story wall?