Our first home used to be plagued with low light problems especially on the main level. In sharp contrast every room in our current home (except the laundry room and bathrooms other than the master) is bathed in sunlight all day long. That is a good thing, right? I mean, the first few months after we moved in we were in awe of all the light in the house. Looks like some folks are not liking it. 🙁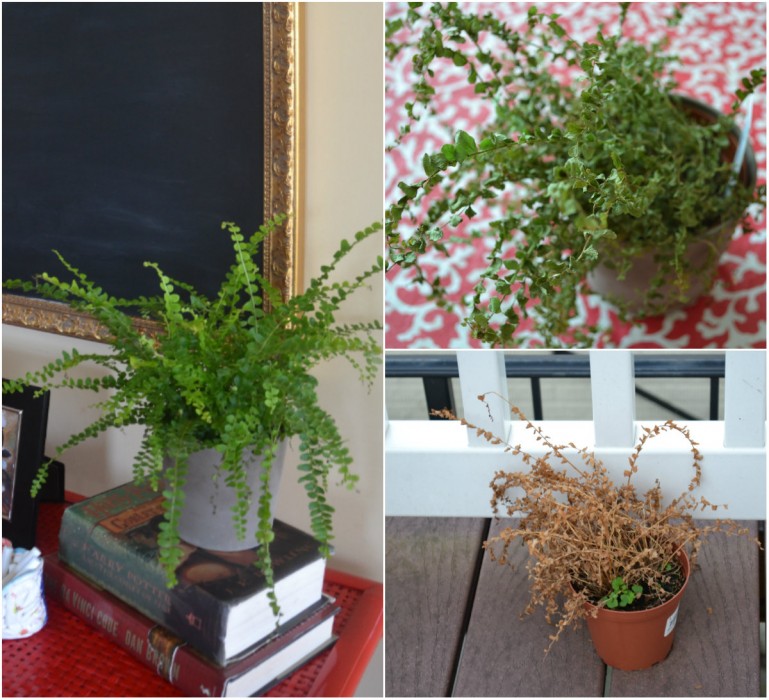 The harsh morning sun from the wall of east facing windows was too much to handle for the Lemon Button fern in our breakfast room. Really sad 'coz I had wanted one of those for like years. 🙁 Actually I'm the one to blame as I didn't read the plant label, which said medium light by the way, properly.
Another plant that bit the dust, my Aurea scotch moss in the terrarium. It was all deja vu.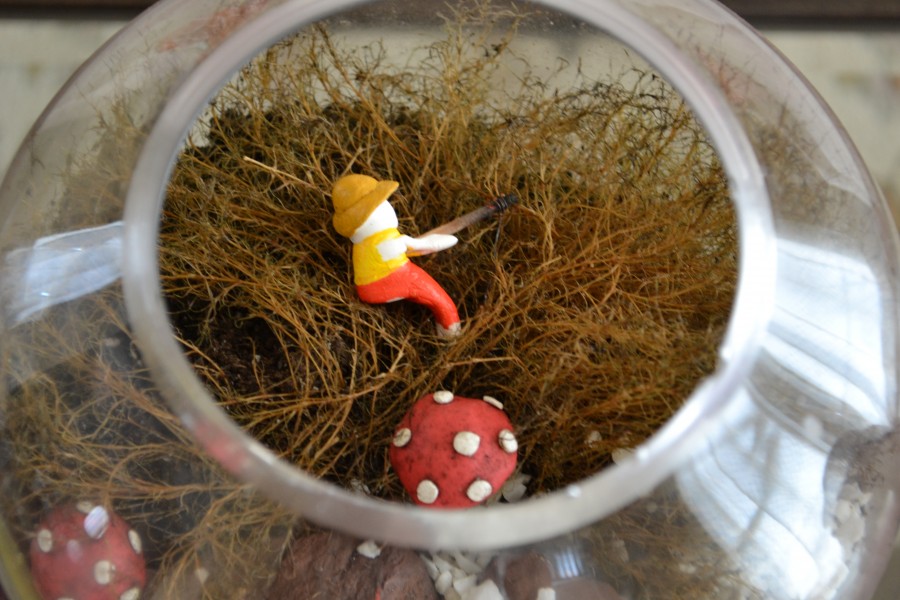 Like last time it was over watering that killed it. The only consolation is that I was not involved in the whole ordeal. The watering was done totally behind my back by my 7 yr old and others. I tell ya that darn apothecary jar is cursed! But I'm not the one to accept defeat. Plan on trying my luck one more time. Maybe 3rd time is the charm?
We have one more high light casualty, our lucky bamboo. Thankfully we were able to catch it before the damage was too much and are slowly nursing it back to health. We've had those 2 lucky bamboo stems since 2004. In every house we've been they have thrived. In our current home they've been greeting guests in our 2 story foyer niche for the last 3 yrs. That niche faces the west facing front door which has a privacy film that filters the light. However I think the real culprit is the window that is above the door. Direct sunlight has been hitting the bamboo every afternoon and as a result the branches started yellowing. The top of one of them even started drying out.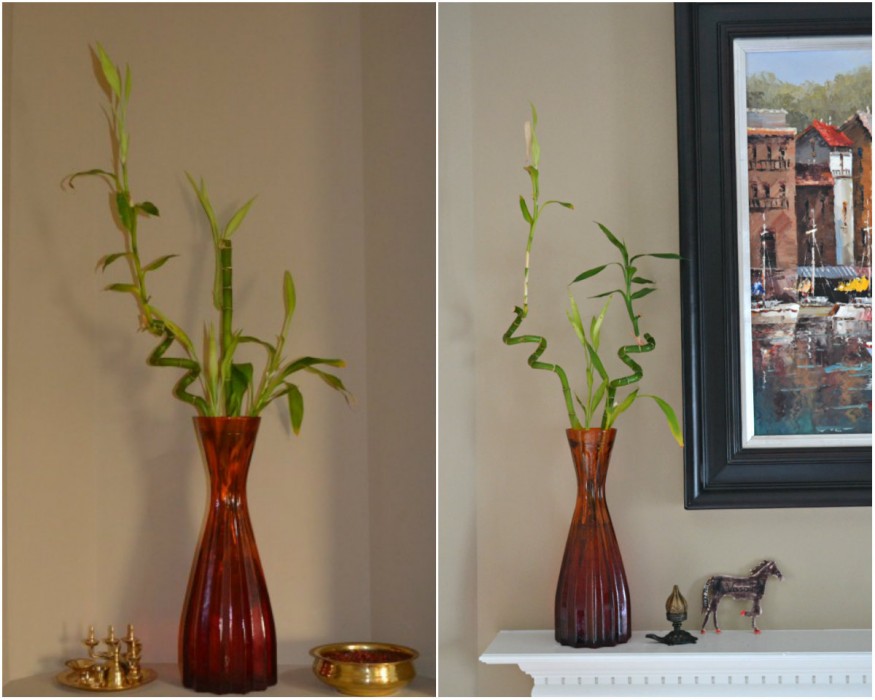 The pic on the left is from 2012 when it has already been suffering for 2 yrs in the light.  The curly branch on the right in the 2nd pic (the right one) is new. At one point we were too worried that we might lose all of it that we bought a new stem. That is how dark the stem and the leaves should be. For now I've moved it to the fireplace which doesn't get hit by direct sunlight. Seriously, I would have never thought I would be want a dim light corner in my home!
How are your indoor plants doing? Have you killed any by over exposure or over watering?