Do you ever feel excited about crossing things off a list? Every time I cross something of one of my lists I'm filled with this glee almost childlike enthusiasm counting each crossed off item and reading it over and over taking pride in the fact that I got so much done. What do you say, ready to check on my To Do list? It's been almost a year so I say we better especially since we got so much done. Wow, what a difference a year makes! By the way I know there is no word like Listmaggadon but hey we are in the midst of winter and tend to hear about "Snowmaggadons" so why not? After all this is one BIG……………..list!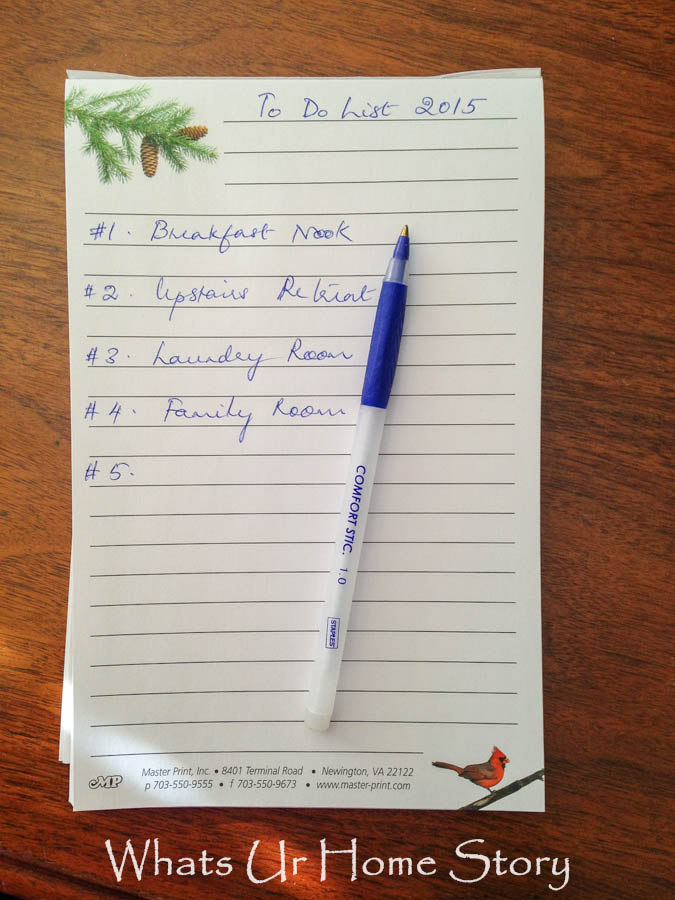 And nope, I don't write them down on pen and paper instead I religiously jot them down over here so I can hold myself accountable and of course let y'all know about my progress.
Back in 2014 these projects were high up on my list;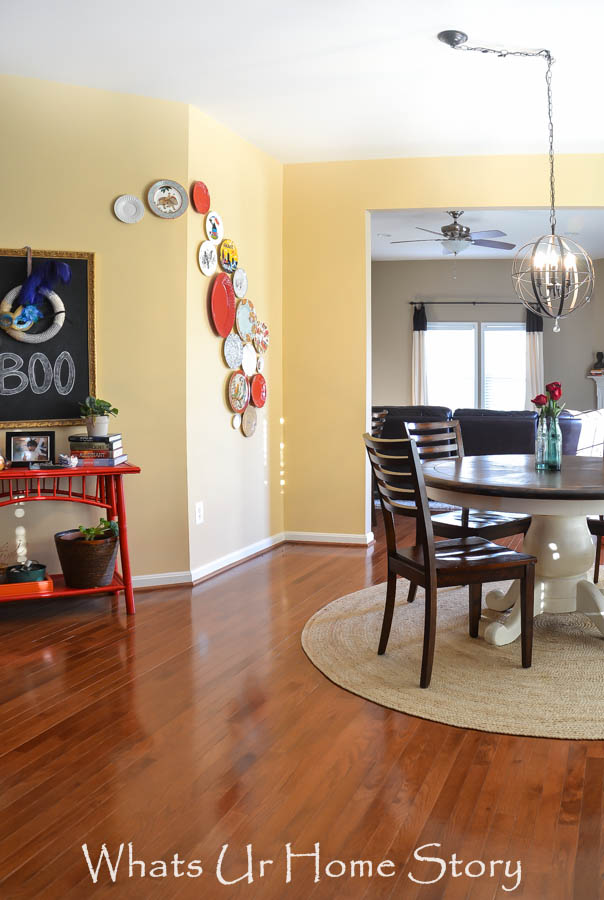 The upstairs retreat – Still only 60% done. Unfortunately this one has stayed where it was. Other than the ladder shelves and a failed attempt at a vintage lace chandelier nothing new has been added to the space. 🙁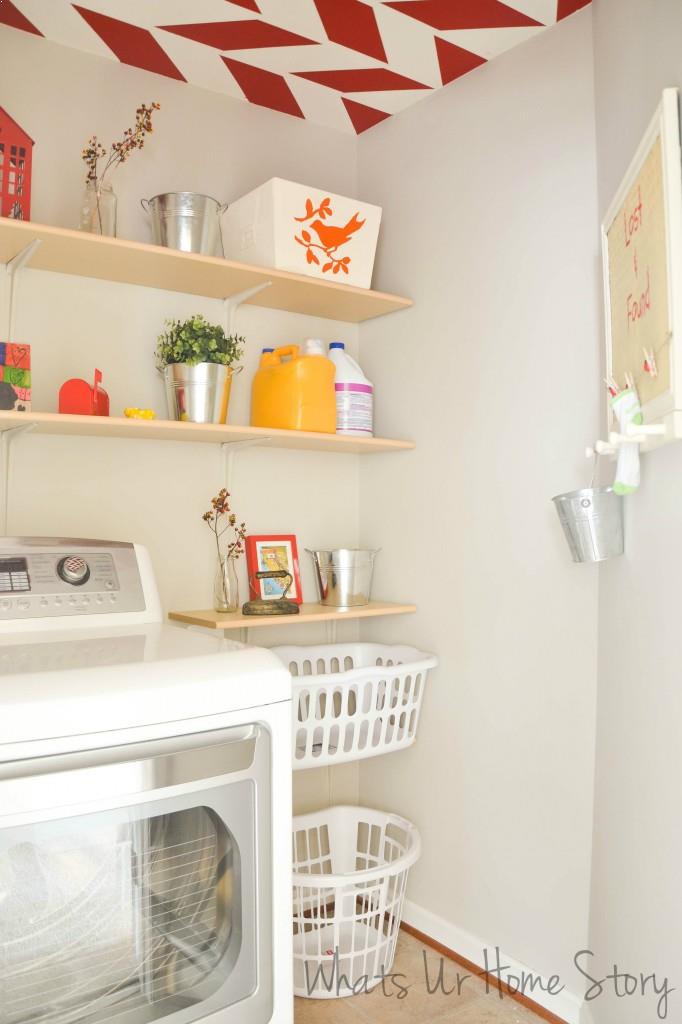 Complete the Family Room.

 

70% done I'd say.

I finally

 got around to finishing the Cane chairs and making some zipper pillows (need to make a couple more). We found a great mirror sofa table (post coming soon). All the room needs now is some art, accessories, and a side table.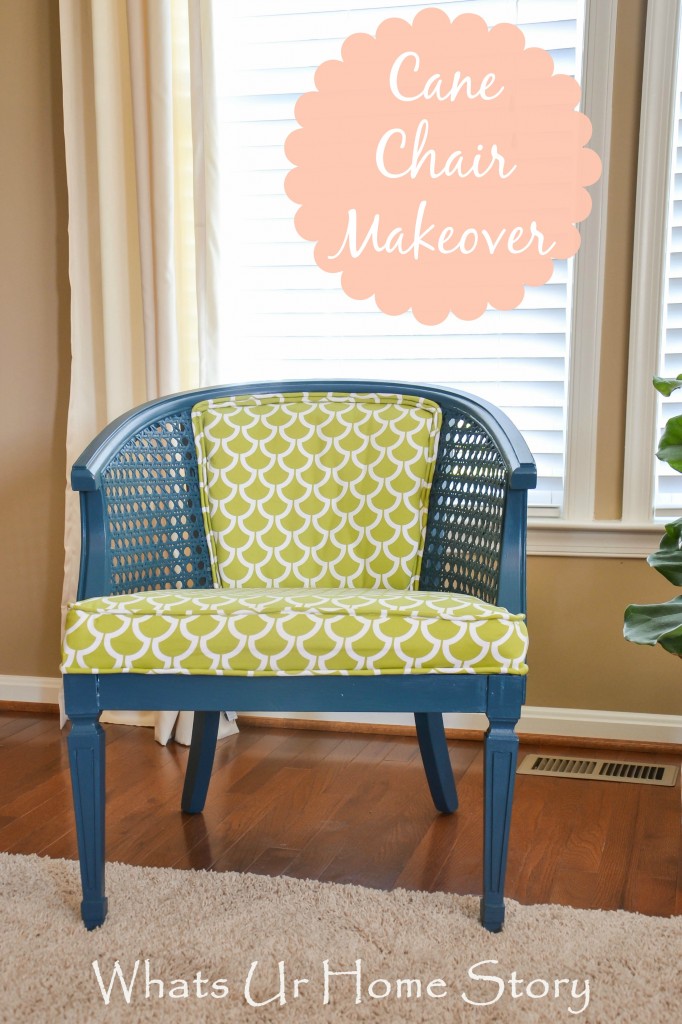 Coat closet

downstairs. Big winner out here folks. We knocked it out of the park the first week of 2015! Post coming up next week.
My daughter's room –

This one is in progress as we speak. Still sourcing some of the accessories. The 

crystal chandelier that I f

ound for $10 on one of our FB yard sale groups is hung. Another Craigslist find a Campaign desk (did I tell you about that?) is waiting to be painted etc. This is gonna be one eclectic room.
Build a Vegetable Bed in the backyard 

– This didn't get done at all last year but I've set my mind on making the bed this Spring. For sure.
Long shot projects
Our master bedroom closets – We might actually end up doing one of these this year. So wait and watch.

The guest bedroom upstairs  – Done! Woohoo! Didn't see that one coming as it was a long shot project. But what do ya know. My parents visited us over the Summer so it was only naturally to push this room into high gear. And sure we did. What a fabulous Navy and Coral bedroom it is now!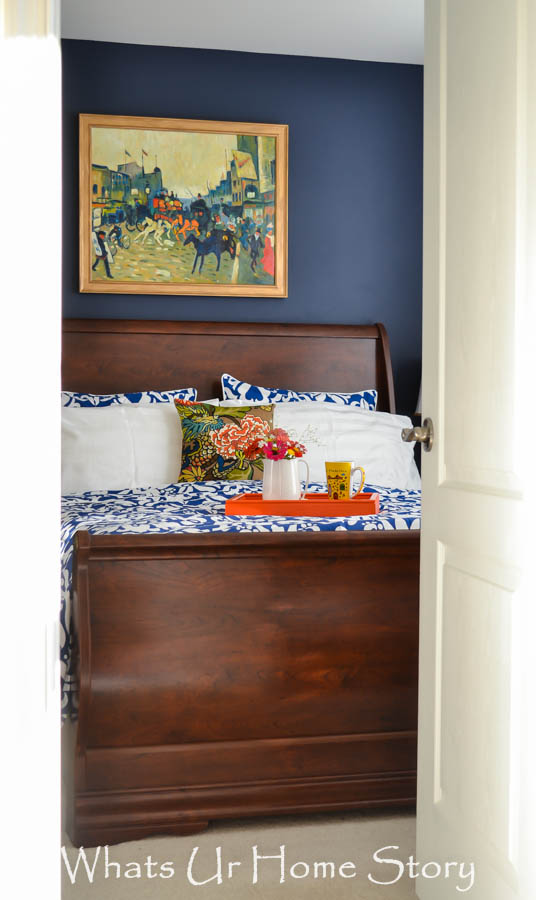 Our master bedroom – Ok, this one is gonna stay a long shot.
Living room nook – This is actually the right side of the living room couch. You can call it sorta complete with the vintage sewing machine side table I shared the other day but we still need some accessories. So I'm gonna leave it there.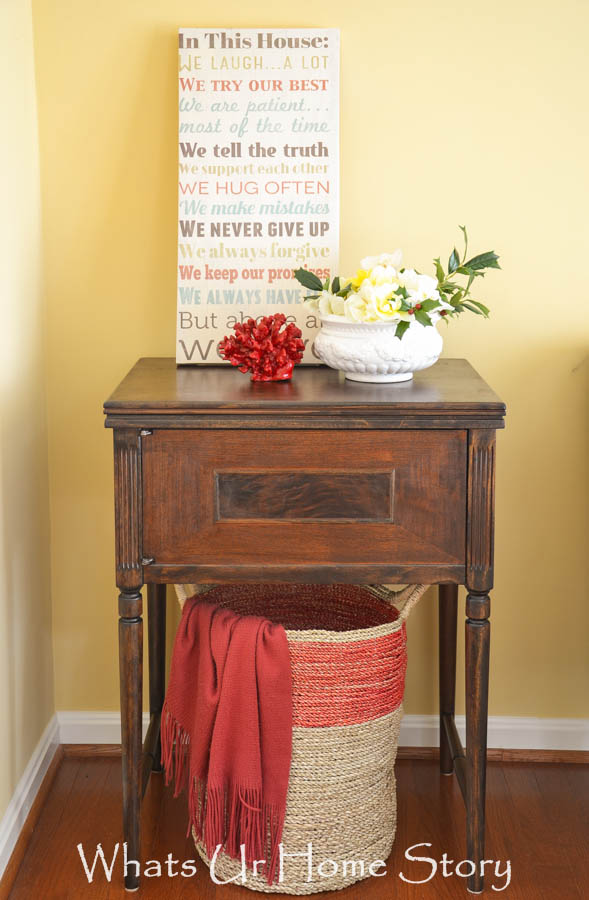 Adding to the list are some from 2013…………..
"Maybe for soon?" projects
Cover up the electrical box in front of the house with landscaping. B still considers it as not a necessity. So let's see.

Set up an art studio/craft room for me to work on projects. Now I compete for space with the kids homework on our dining table. There is really no spare room, so I would have to section off a part of the hall in the basement.

The kitchen. We keep having these conversations on doing the backsplash but the truth is we still haven't found a tile that we HAVE TO HAVE.  As of now we are happy with capiz pendants and the two bar stools. Luckily we had opted for some upgrades in here when we built the home.
All the bathrooms are still white and blah.
Finally the basement hall. It is a mammoth of a room and currently houses our old leather couch and entertainment center from our previous home. No idea what to do with this big open space. I am hoping that  once I set up the art studio more ideas will fall into place.
That's my long list of To Do's around the house. Are you planning on completing any projects around your home this year?