The part 3 and final reveal of the laundry room makeover is here!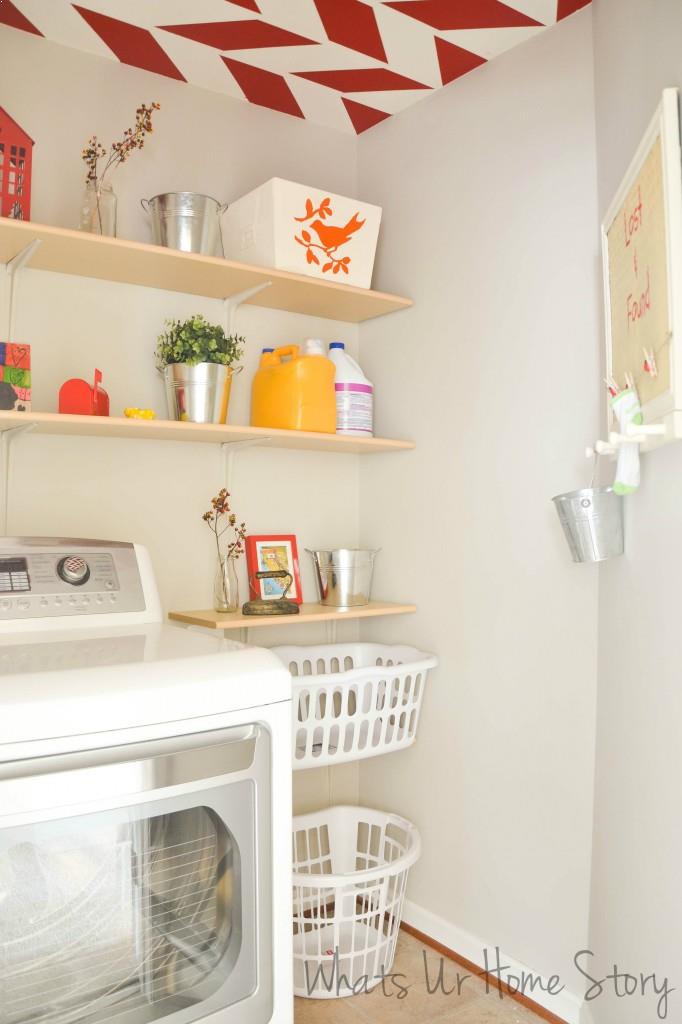 If you missed it, here's the Part 1 where I revealed the herringbone ceiling and Part 2 the story behind the Lost & Found laundry sign.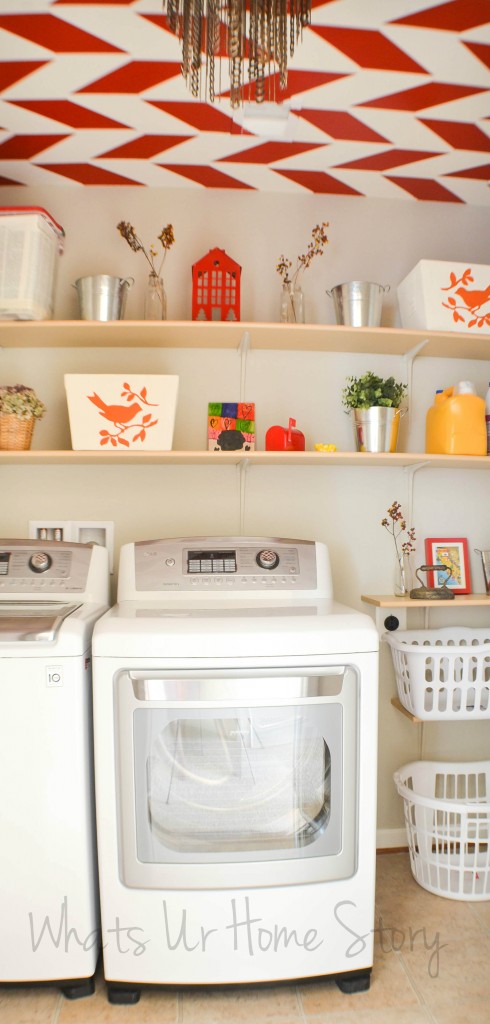 Oops forgot to show you the builder grade "before" picture.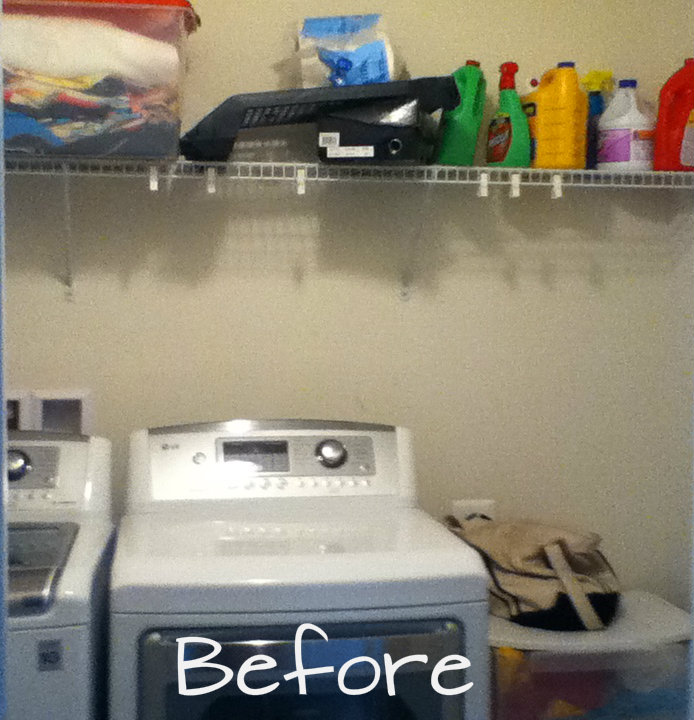 Half way through the picture taking session my camera's SD card died broke on me. One of the corners actually chipped and the lock mechanism is gone. Now my camera won't even recognize the card! Not at all happy with the pictures. 🙁 Worse still I didn't even get to take any closeup shots! 🙁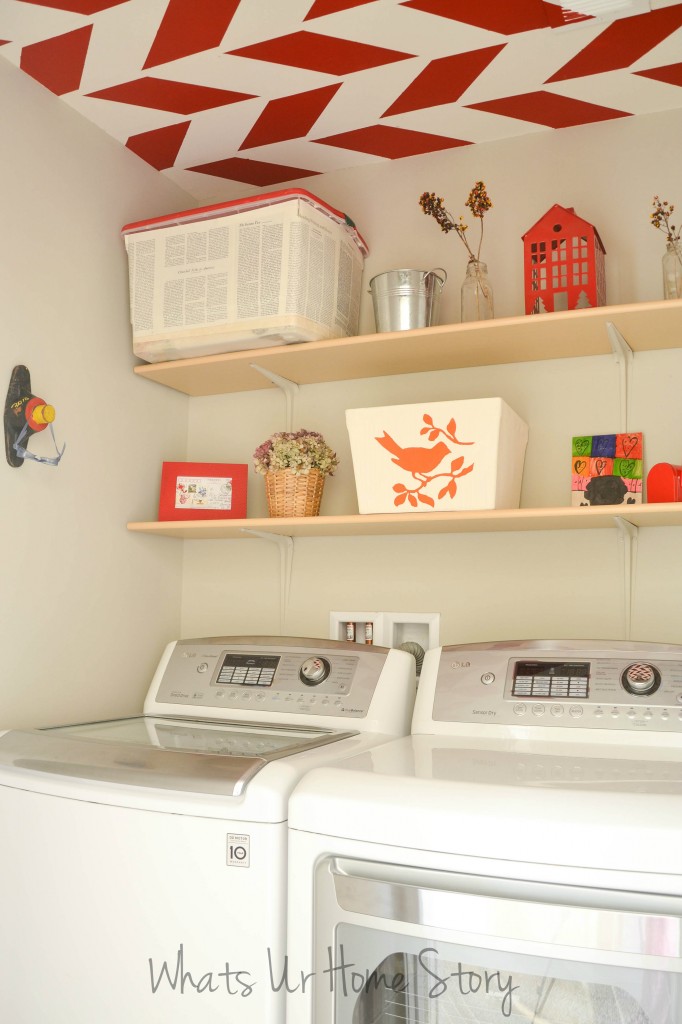 And the "before" shot in the same angle.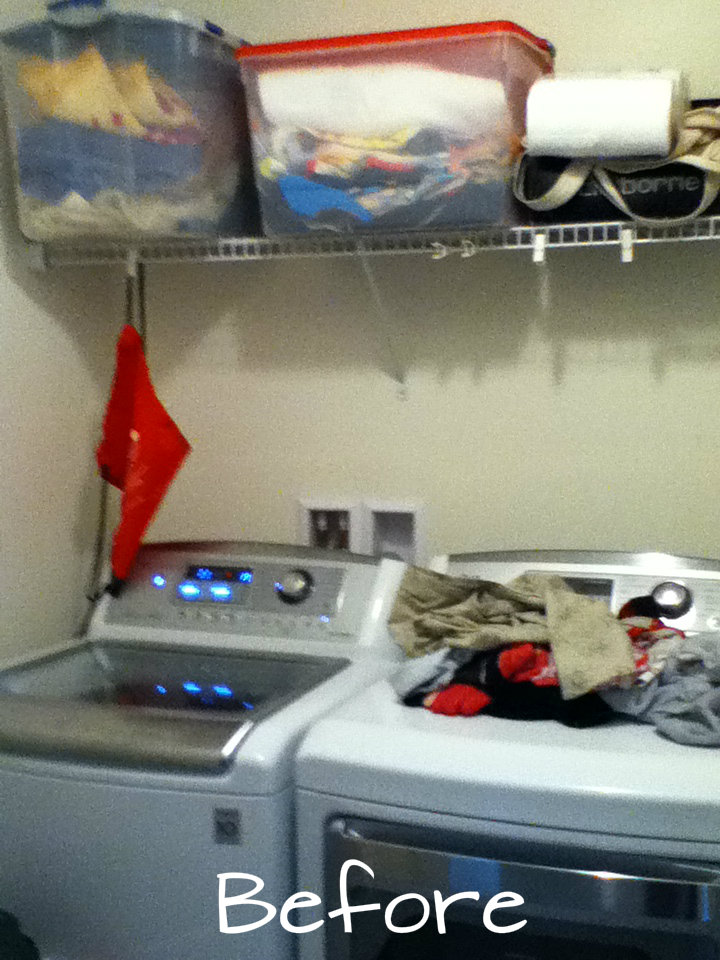 As you can see, the before version hardly had any storage. With the new shelves I have space for everything and some more! The room is chock full of DIY projects; the ceiling of course, flat washer chandelier, laundry organizer, shelves, baskets, and even the dried flower arrangements. I'm so excited to share with you all the tutorials in the coming days.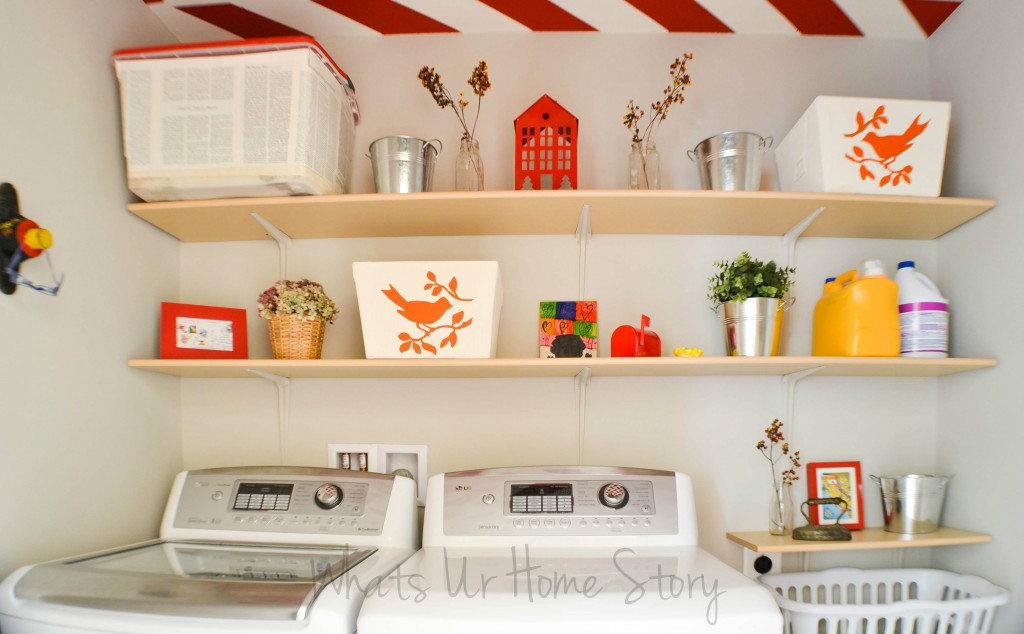 In case you are interested, the paint color is Benjamin Moore Revere Pewter matched to Behr at Home Depot. The red paint color is Behr Firecracker.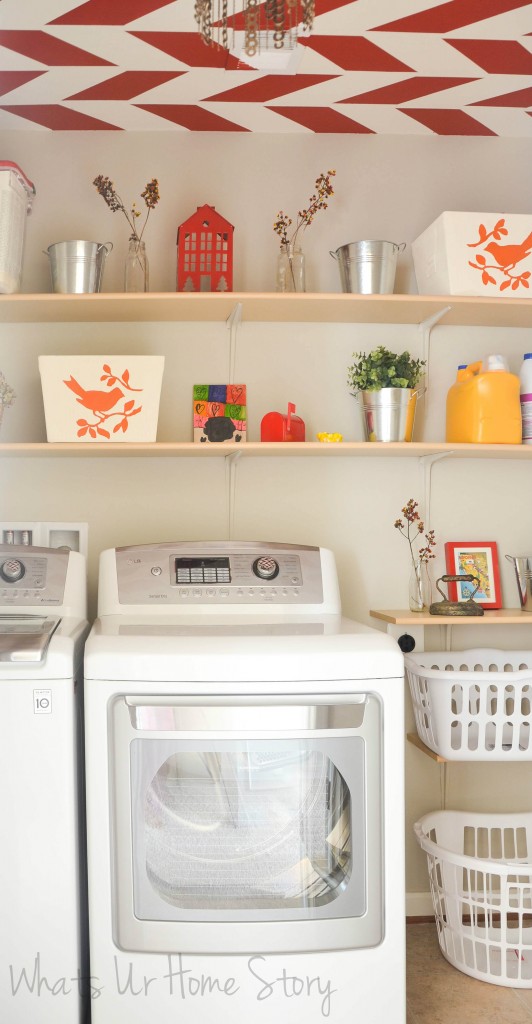 Yay, now I can cross one item off my list! Really, I'm so glad it is done. It is one of those rooms that confused me so much! Started out with the plan of adding newspaper wallpaper, which then got switched to the powder room. Slowly morphed into a herringbone ceiling kinda room over the holidays when I painted the walls and added the shelves. Not to mention my finger breaking DIY flat washer chandelier making session!
What do you guys think?
List of Projects in the room:
Linking to;