I've gotten quite a few questions on why I haven't shared my kitchen pics yet. We haven't done anything major in there, so I didn't really think it was worth sharing. Still, it is an integral part of our home and one that gets used everyday. Both of us love food, to eat and to cook. So, here is to our much loved builder kitchen! Camera alert: Pre-blog pics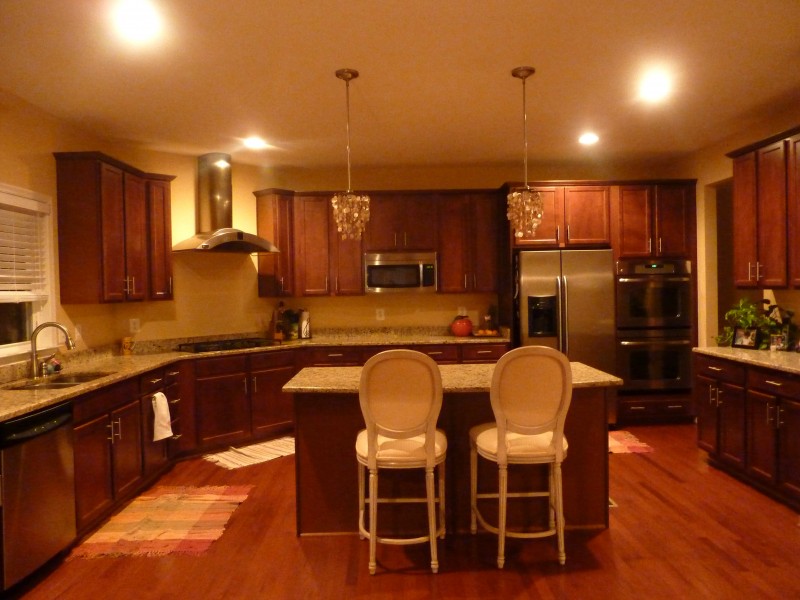 No, I'm not sharing these pics now because we did something new in here. In fact all of these are from early 2011. Other than adding a few accessories it has stayed pretty much the same (that's blog code for I was too lazy to clean the island counter to take new shots 😉 ).
Here is a 'before' shot. The vent hood was an upgrade that B insisted on. More on that here.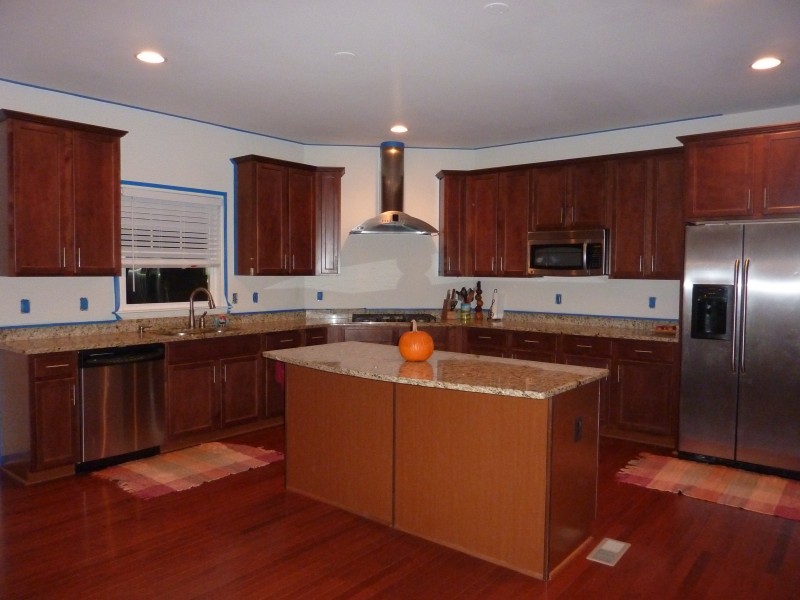 We painted the room the same color, SW August Moon, as the dining and living rooms, added the capiz pendants, and the bar stools, which were a bargain at our neighborhood model home furniture sale ($50 each).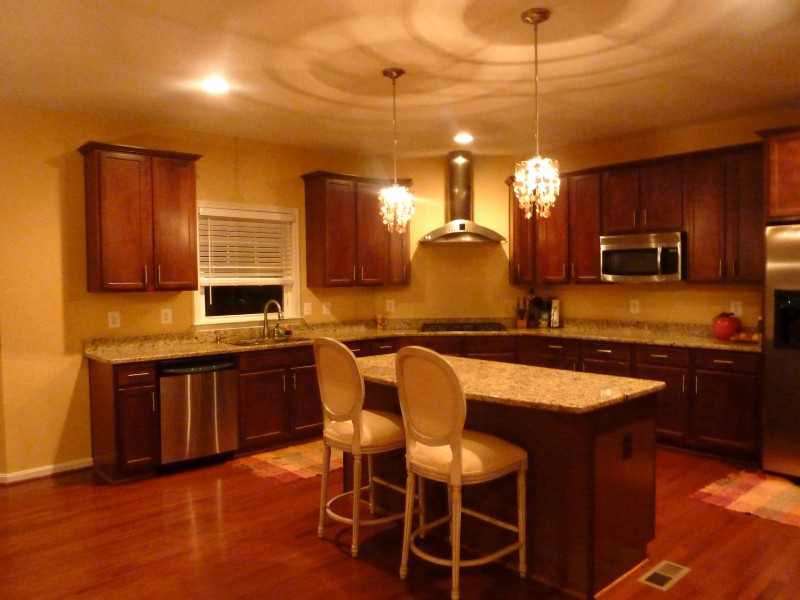 A 'before' view from the family room.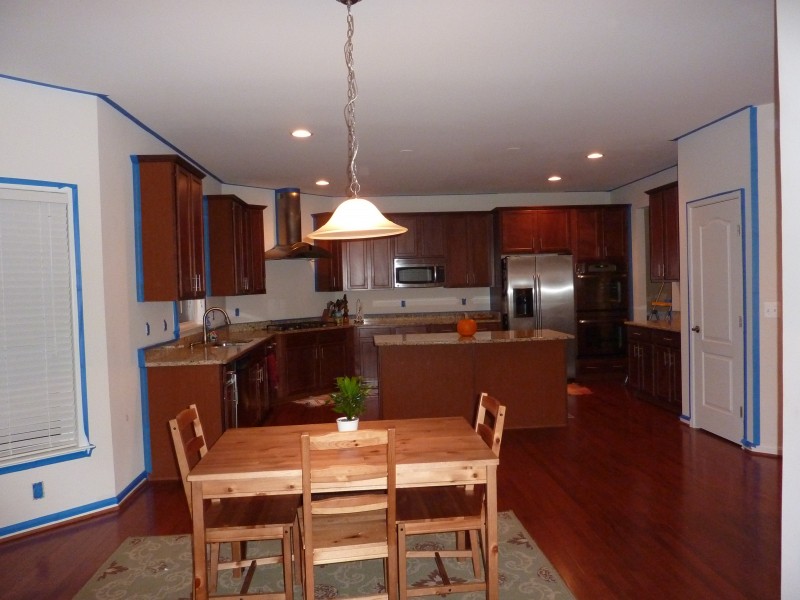 Now for the after!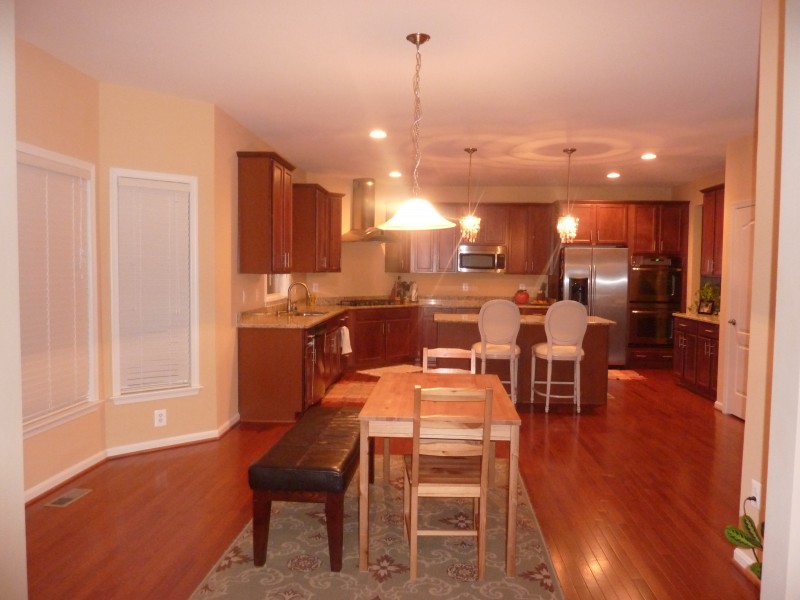 By the way, the life in the breakfast room had taken a severe toll on the bench and we ended up giving it a make over. It is now used as a piano bench in our upstairs retreat. Update on the breakfast nook here.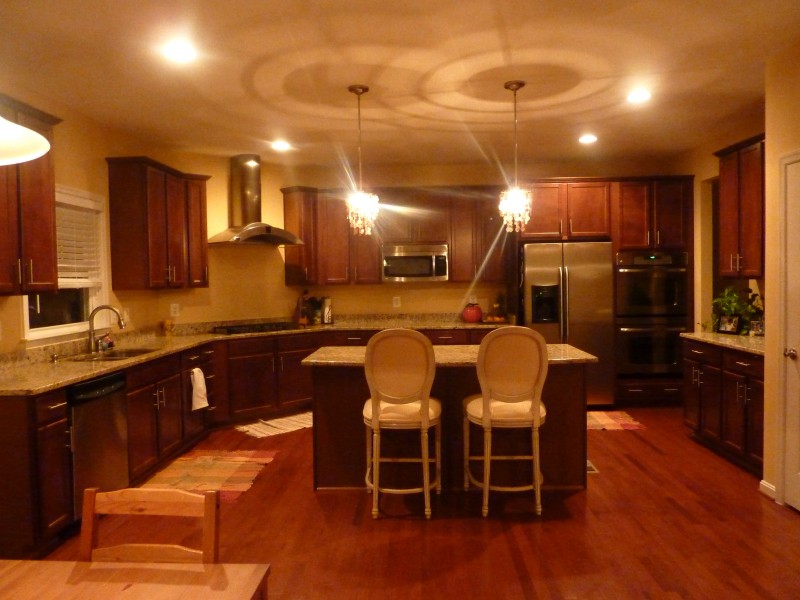 We still have a few other projects planned in the room, adding a back splash, reupholstering the bar stools, and some colorful accessories. In the breakfast room we've to change out the rug, the table and chairs (the IKEA JOKKMOKK set has suffered 5 years of hard core kid abuse), and the light fixture. For the backsplash I'm leaning towards glass tiles but can't really make my mind up on the exact look. Any recommendations? How do you like our transitional kitchen?