After a whirlwind weekend the chair reveal is finally here! The pillows didn't turn out as I planned so it is just the chairs for now.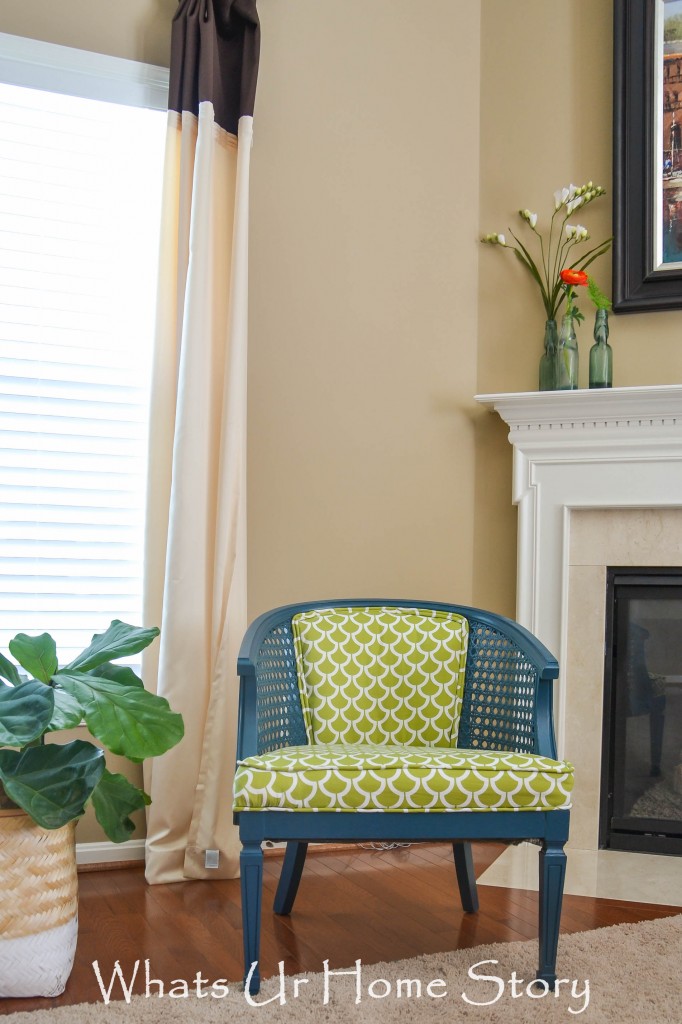 The pair of them in our family room with our dear Ms. Dee in the middle.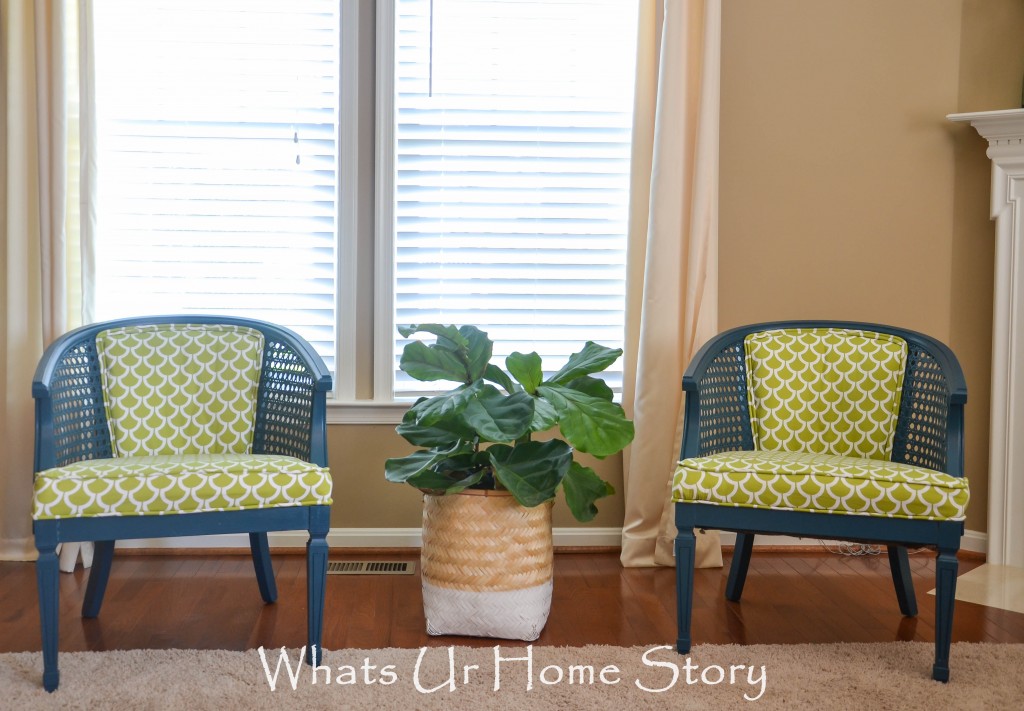 To refresh your memory this what they used to look like when I bought them off Craigslist.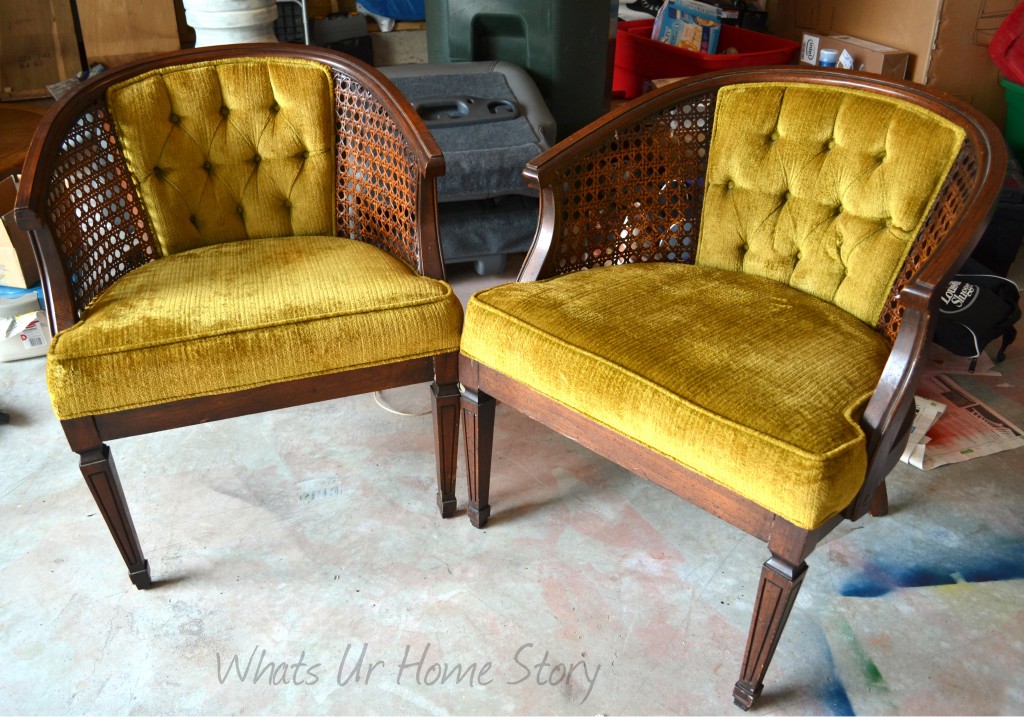 Though the velvet fabric in the "Before" shot looks OK, it was dirty and musty. When it came to reupholstering the seat cushions I took a giant leap of faith and decided to replicate the original look with two layers for cording. I tell ya, reupholstering these babies is strictly for the sewing experienced. If you are not into sewing then a better option would be to skip the first single welt cord altogether.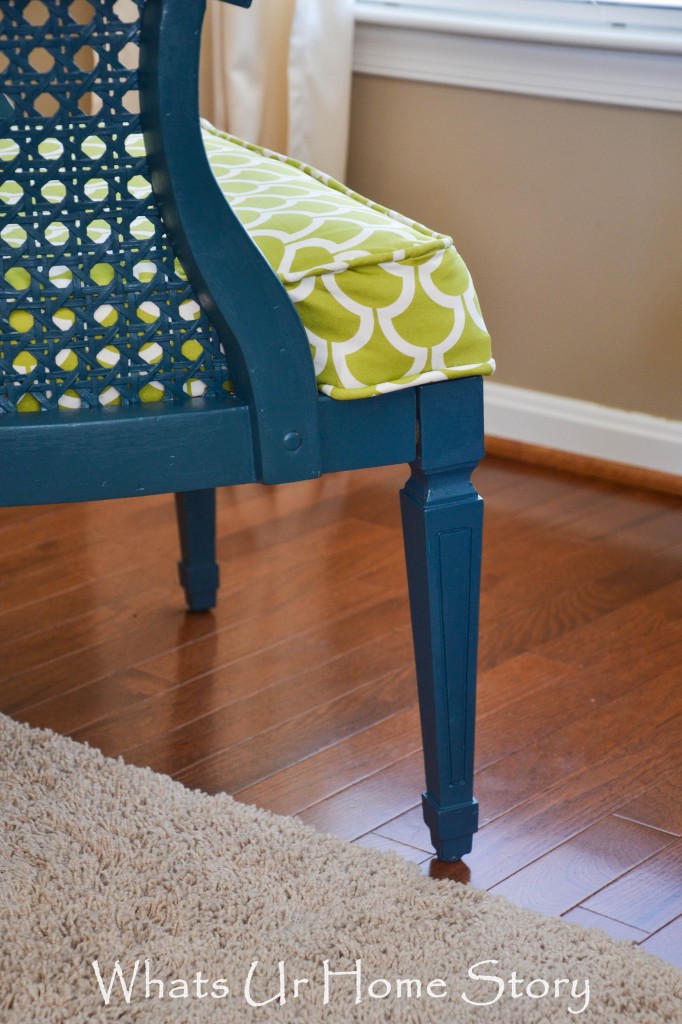 'Coz of the busy geometric pattern of the new fabric I left out the tufting on the back cushions.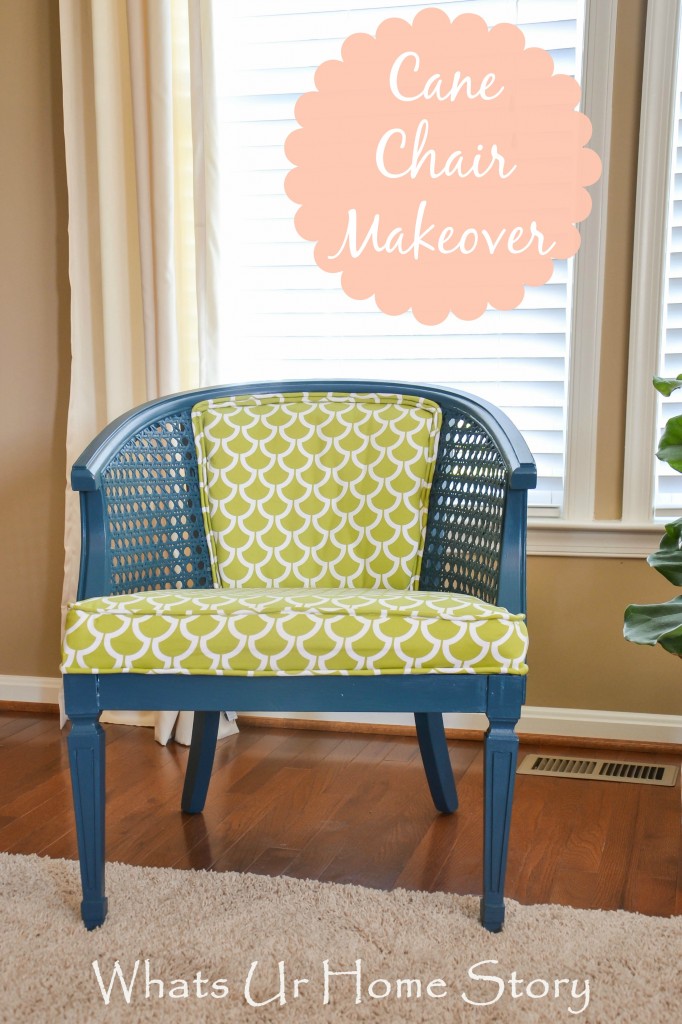 The back;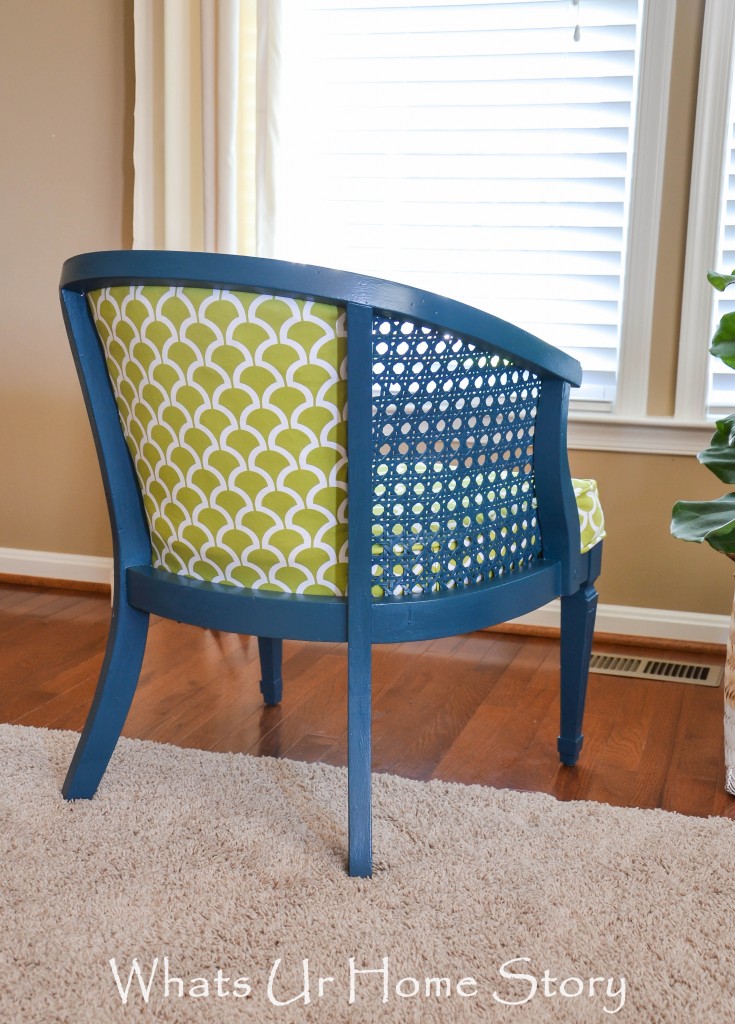 The step by step breakdown of the process coming in the next few posts. Update: Painting Tutorial, Reupholstering Post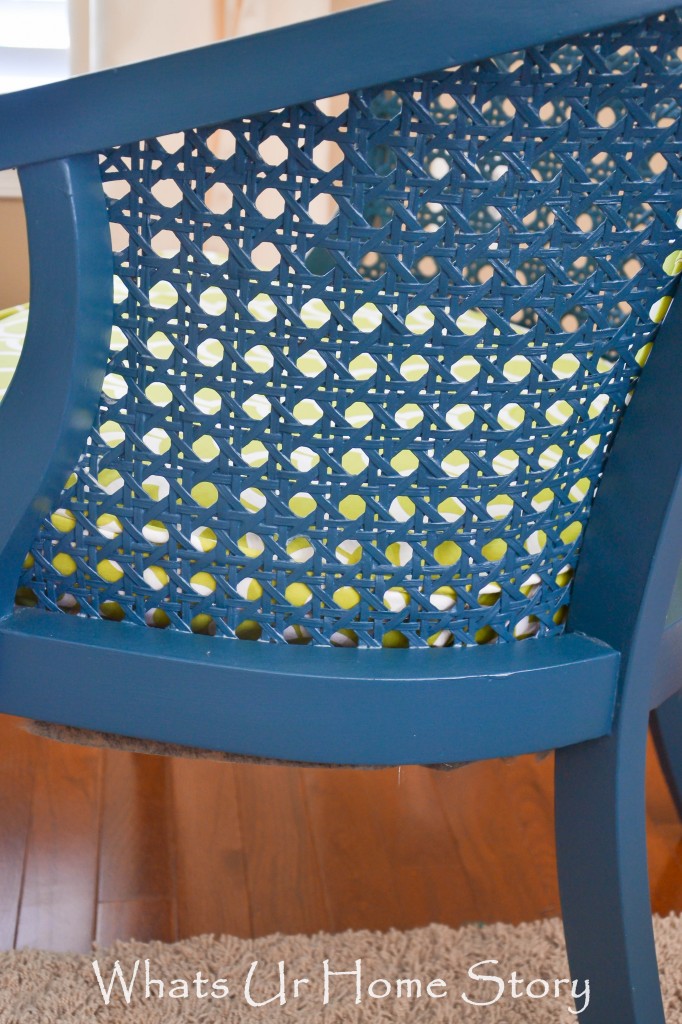 The best part is that not only do the chairs look good now they are super comfy.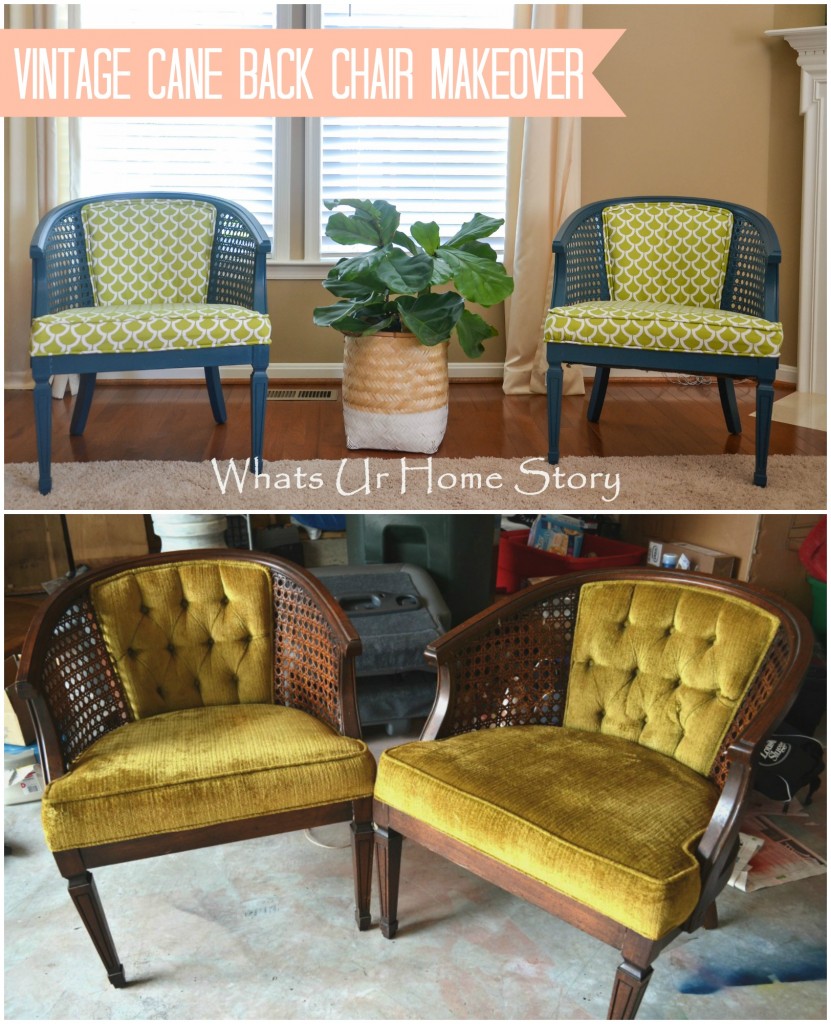 How was your weekend? Did you do anything special for Father's day?
Related Posts
How to Reupholster a Cane Chair
How to Sew a Seat Cushion with Piping
Linking to;