I finished up the cane chairs 2 weeks ago but still have to make the throw pillows. Here's a sneak peek (a really bad Iphone pic).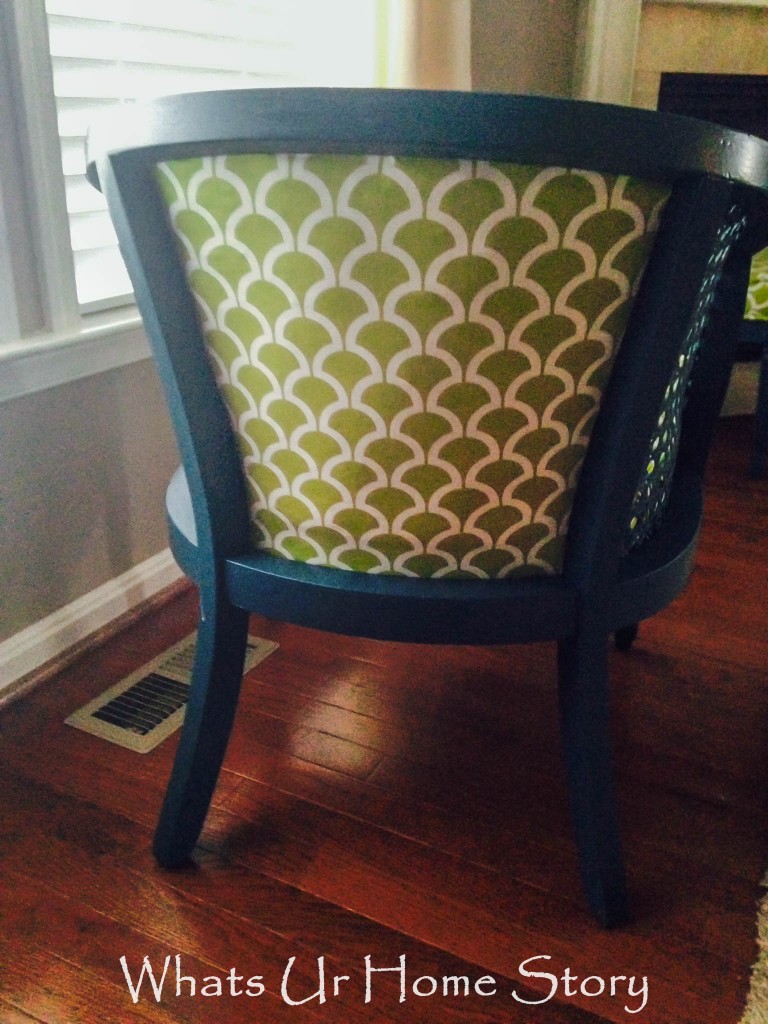 With my oldest graduating from elementary school this week and me starting a new job in DC last week things have been pretty hectic to say the least. As a result projects have been put on hold till the weekend. Can you see these days I'm digging Navy? I just painted my upstairs guest bedroom Navy! I guess working on 5 different projects at the same time doesn't help either.
In other news, did I tell you I'm going to the Haven conference? It is a 2 day conference where DIY and Home Decor bloggers from all over the blogland descend on Atlanta to learn about blogging, socialize, and just meet and greet. I've heard fabulous things about it from my bloggy friends who attended last year and the year before. I'm super duper excited to finally get to meet so many of these talented ladies who have become friends online. Actually the fun starts even before we get there; Jena from Involving Color, Karen, The Graphics Fairy, and I are on the same flight out of Dulles! We even managed to snag seats next each other so we could yap all the way! 🙂 🙂 🙂
You might have already noticed on my Instagram or other social media accounts the hash tags #havenconf and #photoaday. These are a series of hash tags that Haven attendees use to count down to the big event. Each day we have a new theme that we have to take pics of. Isn't that exciting? I reluctantly kicked off Day 1 yesterday with a selfie (I hate taking selfies). Don't forget to follow along for some blogger fun.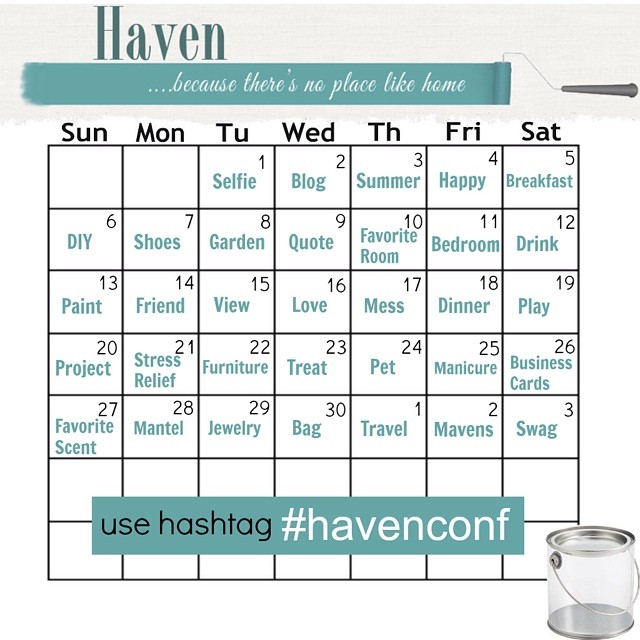 Also want use this opportunity to give a shout out to an awesome friend who on reading my post about the Chaing Mai Dragon fabric post where I had mentioned that I would like a sample in Mocha ordered a swatch for me! Forever grateful to be blessed with such awesome friends!
Hope y'all have a great weekend and advanced Father's day wishes to all the dads in your life! Promise will be back with a bang on Monday. 🙂