You know all about how I found these fabulous cane chairs on Craigslist back in the day.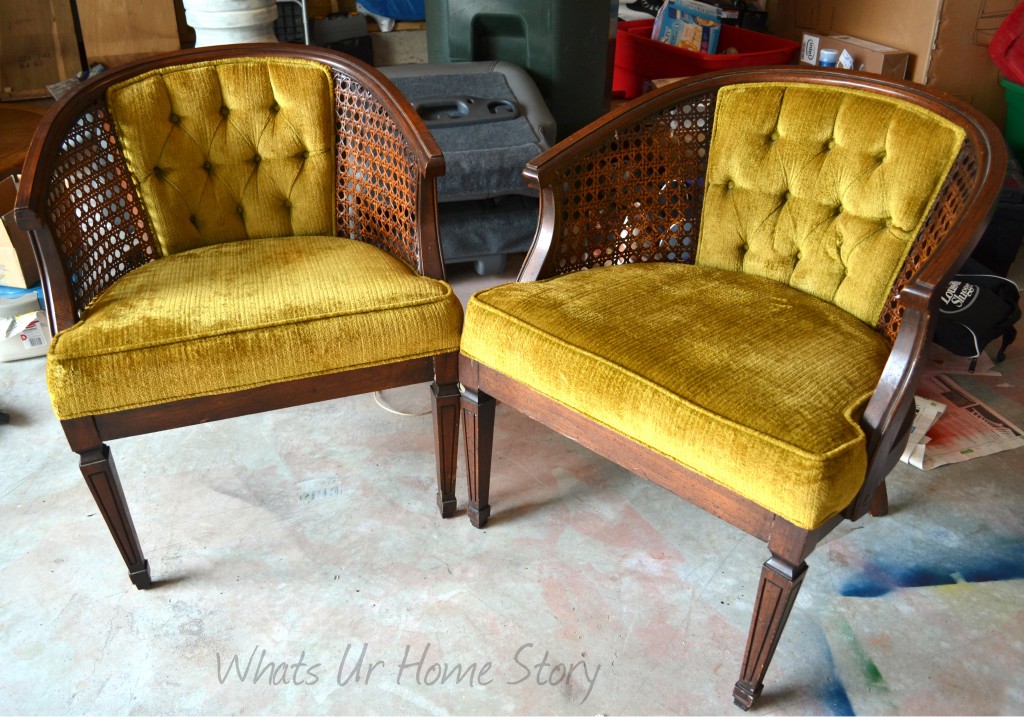 Oops just pulled up the date on that post and oh my gosh was that almost a year ago? Goes to prove how lazy or rather fickle minded I am when it comes to deciding on what to do with a particular project. Anyways, I've finally decided to get my act together and start this project, thanks to my trip the Mary Jo fabric store in Charlotte last Fall.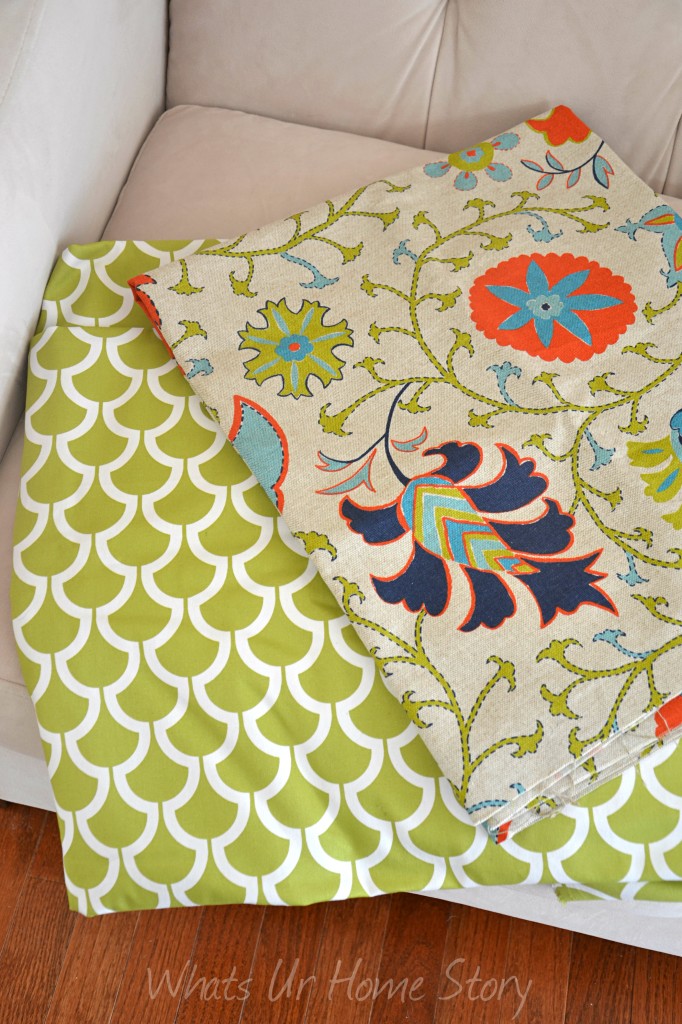 The apple green fish scale fabric is what is gonna be on the chairs. I know, pretty bold for my standards but I wanted to push myself with this makeover. My anti risk tendencies are so high that every time I end up making safe choices. It is time I break out of that and let my creativity run amok.
The floral Suzani is for the accent pillows in the family room. Now I need one more fabric, preferably in a deep navy with a self pattern on it to tie the two fabrics together. Haven't found anything that has been calling my name yet so if you come across one do let me know. Come to think of it aren't the fabric choices pretty different from what I had in mind earlier? At least I stuck to the color palette!
Though  I  B did start the process of de-retroing the chair we haven't gotten too far along.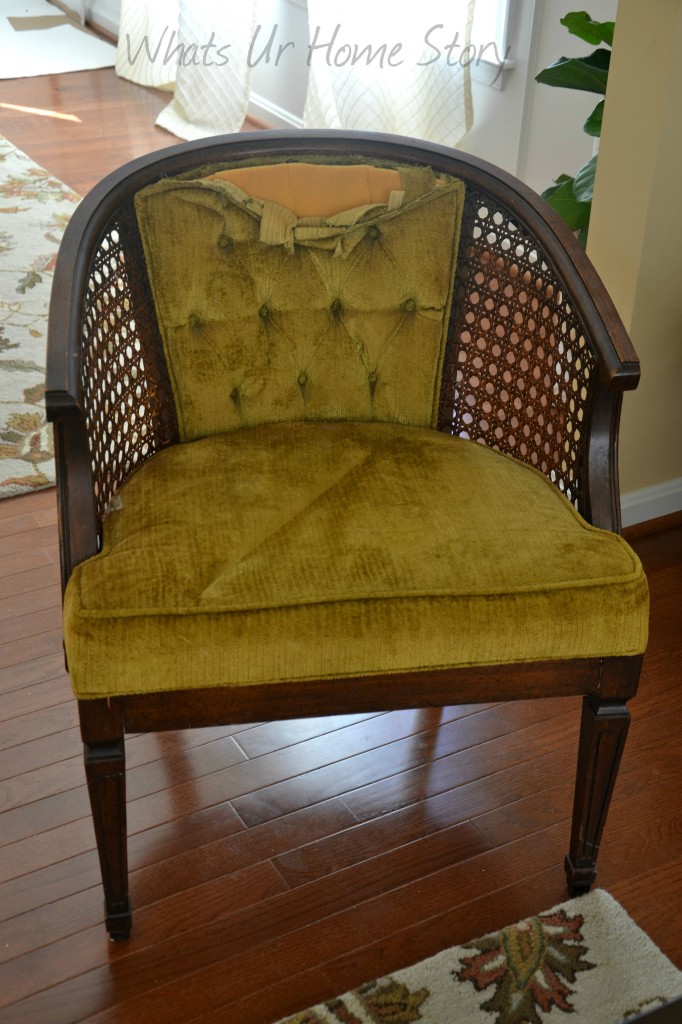 The main reason being, I can't decide what color I want to paint the chair or even if I want to paint them! Initially I had plans of painting it a navy (from The Chronicles of Home), then gray (from Number Fifty Three), and now can't make up my mind!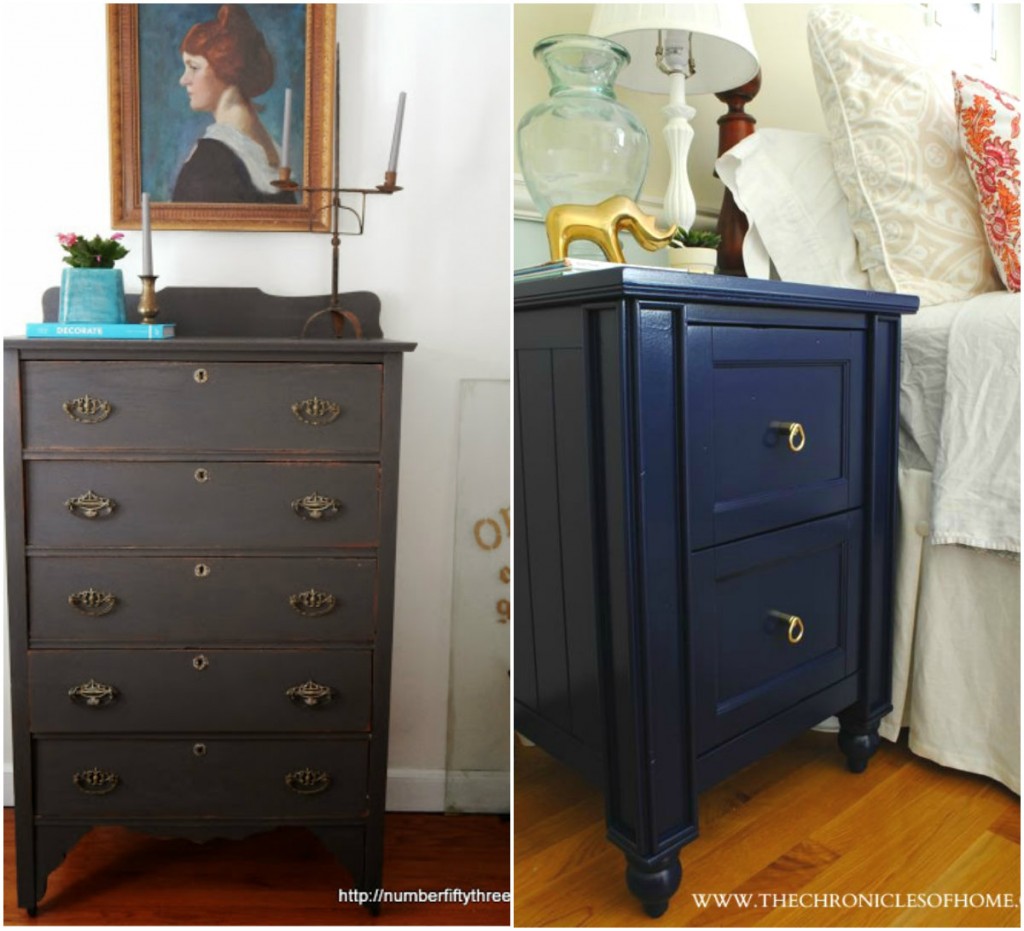 A part of me wants to keep the chairs with the current wood stain but I don't think it is possible as the cane does shoe a lot of wear and tear in some areas. Frankly I don't think I have enough mastery to sand the cane down and re-stain.
What do you say? Should I paint it?
Update: The project is now done! See my new cane chairs here.