Before we get to the post a quick poll; How many of you have heard of this store in Gastonia, near Charlotte? I thought so too, you a Young House Love  fan? Mary Jo's has been on my shopping list ever since I read about them on YHL! So this time around when we visited my cousin in Charlotte for Thanksgiving I squeezed in a little fabric shopping. And yes I finally found the fabric for my Craigslist chairs!
The store is vast and the inventory is HUGE! My eye balls literally popped out when I entered the store and saw this.
Now imagine this space only 4 times bigger! I was running around aisles of fabric like a crazy lady caressing every single piece of cloth that caught my eye while my 2 extremely patient cousins took care of my daughter. 🙂 Sorry, I was so overwhelmed by the selection that I managed to take only 4 (to be exact) pictures with my phone. I know, bad blogger but a truly enthusiastic and over the moon shopper.
Like I said, the selection was nothing like I've seen before.  There was every possible kind of design in every possible color. Those are actual cow hide rugs in the right hand corner.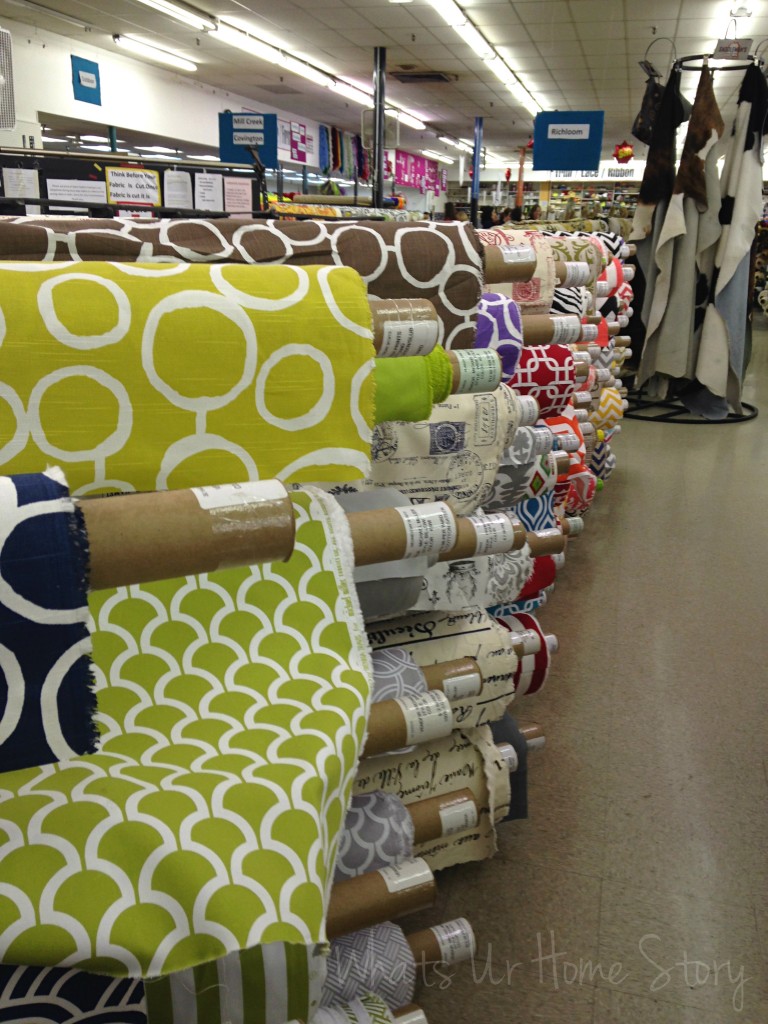 I even found P. Kaufmann, Scalamandre, Schumacher Florals and Jacobean prints for half of what they were selling for online! In general I found the prices to be cheaper or comparable to what you would pay online.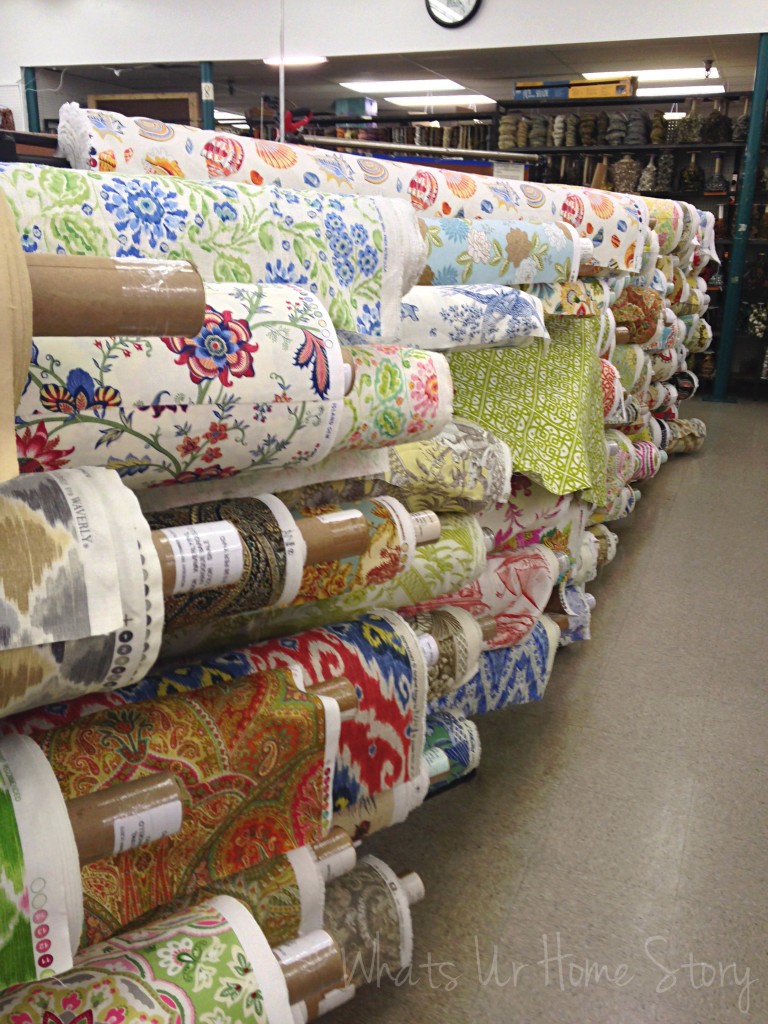 Spot a pattern in the pictures? Any guesses as to what I picked? The main fabric is in one of them.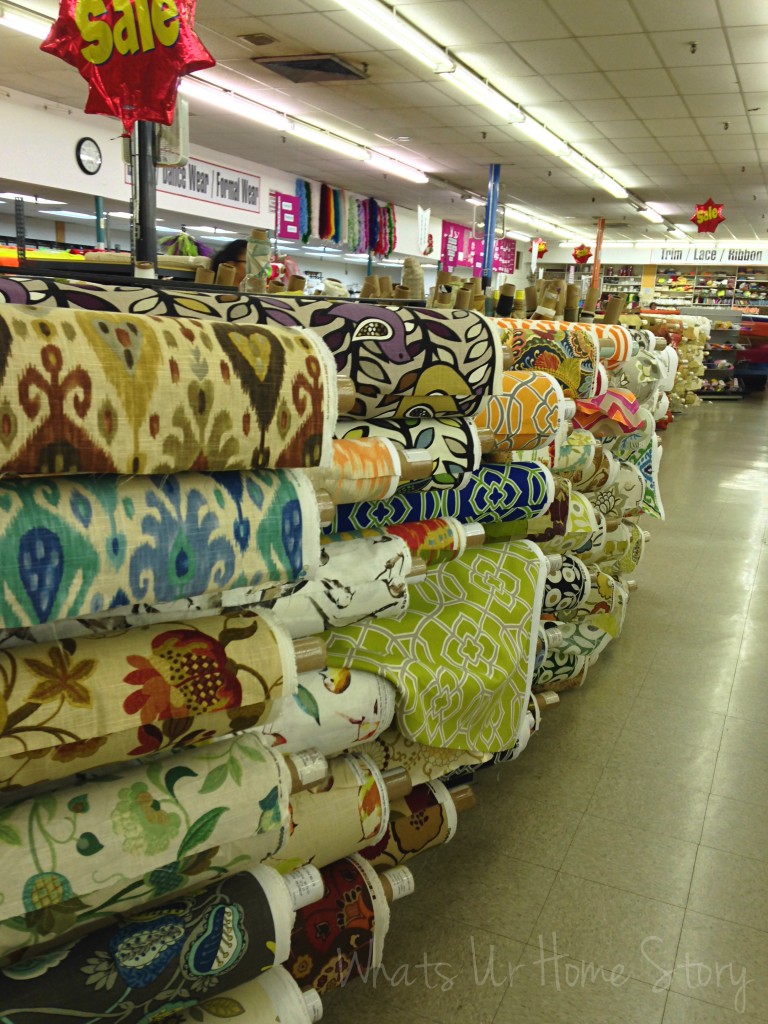 Here's a clue, citron! 😉
I know, it is a short post but I was so excited about being surrounded by all this fun fabric that I totally forgot about pics. Only after a while did it kick in. By then I was trying to decide on the fabric for the chairs. So if you are in the Charlotte area definitely check out Mary Jo's, for that matter any local mom and pop fabric shops in your area. My experience at the store has given me a fresh impetus to branch out from my usual fabric go to places, JoAnn's and Hobby Lobby.
Where do you shop for fabric?