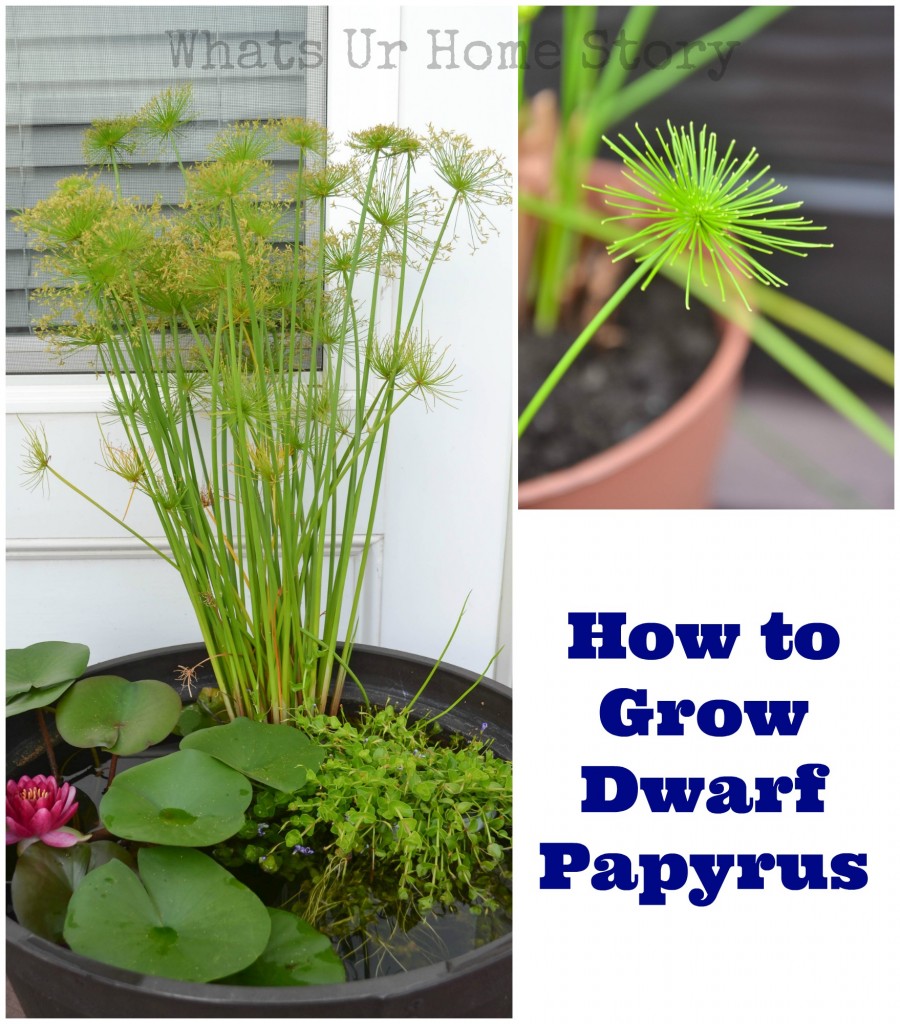 You might remember this dainty little plant from my water garden last year, the dwarf papyrus. Good news she is still around (can't say the same about the water lily or the moneywort 🙁 ). Whether you own a water garden or not if you ever come across a dwarf papyrus then no matter what buy it. I guarantee ya it is one of the easiest plants to grow both outside and indoors in winter. Mine survived on complete neglect all these months. I should have guessed they've been around for a million years! Ancient Egyptians used to make paper from it. This fact alone gives it special status in our home as both my kiddos are avid Ancient Egypt enthusiasts. For them it is as if they own a piece of history. 🙂
The dwarf variety is resilient and grows in clumps like its bigger counterpart. The only requirement is constant moist soil. When you bring the plant indoors in winter all you have to give it is some indirect sun and constant moisture. The latter can be achieved by placing the planter in a water filled saucer. You can see its progression through the months.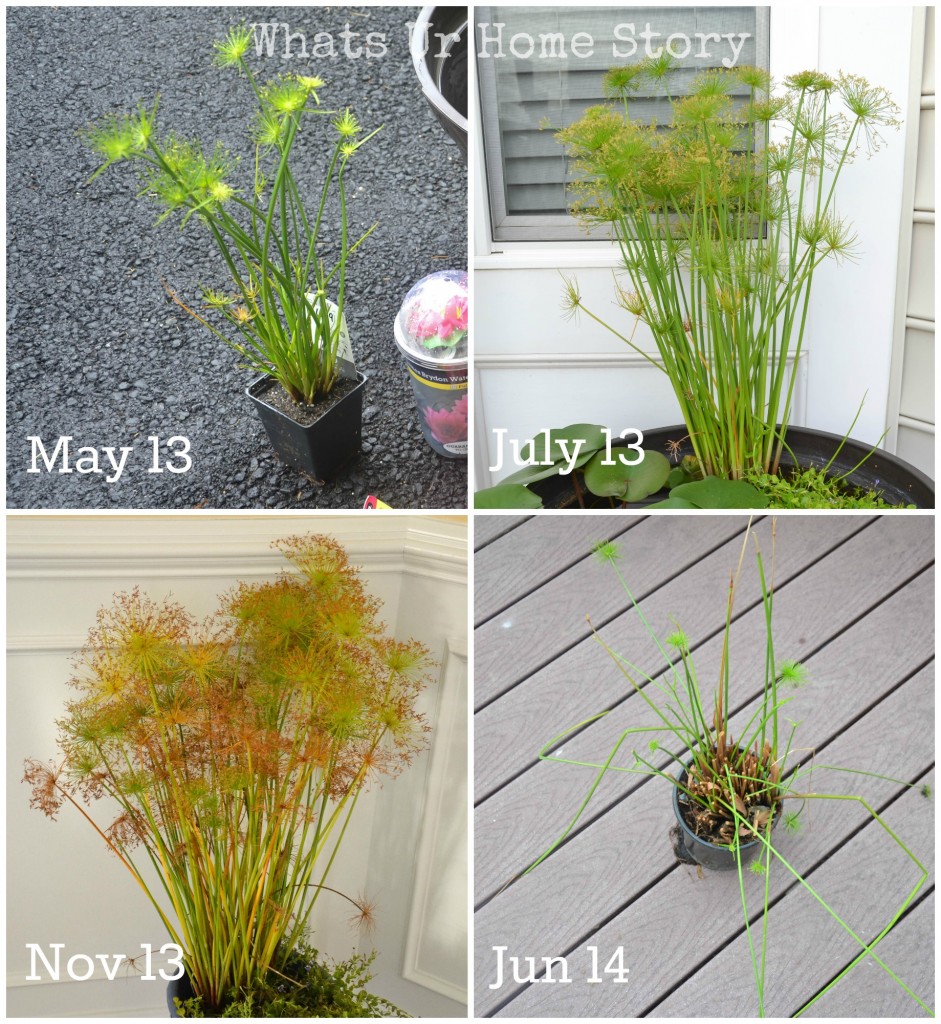 Come Spring it is time to divide these beasties. I just had to use that reference somewhere, can't seem to brush of the Maleficent talk from our weekend movie outing.
To divide the dwarf papyrus you need to;
Rip open the pot with scissors to expose the roots.
With scissors gently cut through the center of the root ball.
Again gently pull apart the root ball into two sections.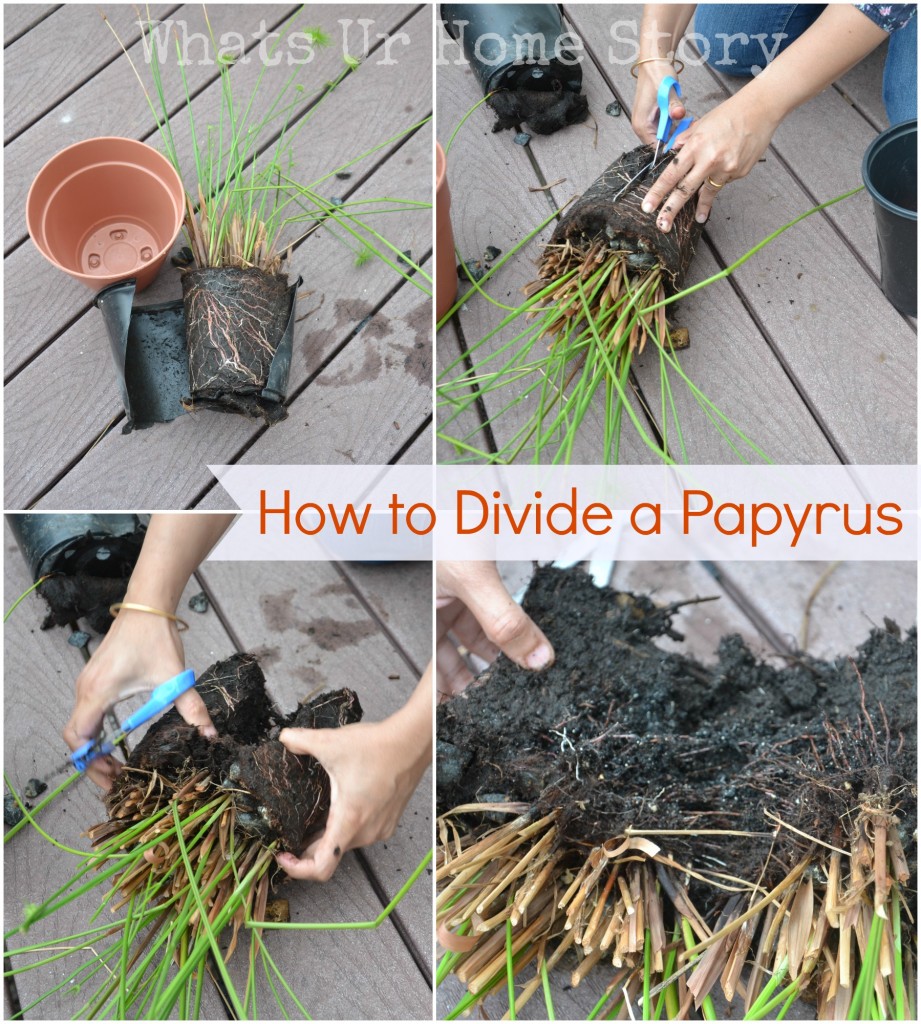 Plant each section in a pot slightly larger than the root ball.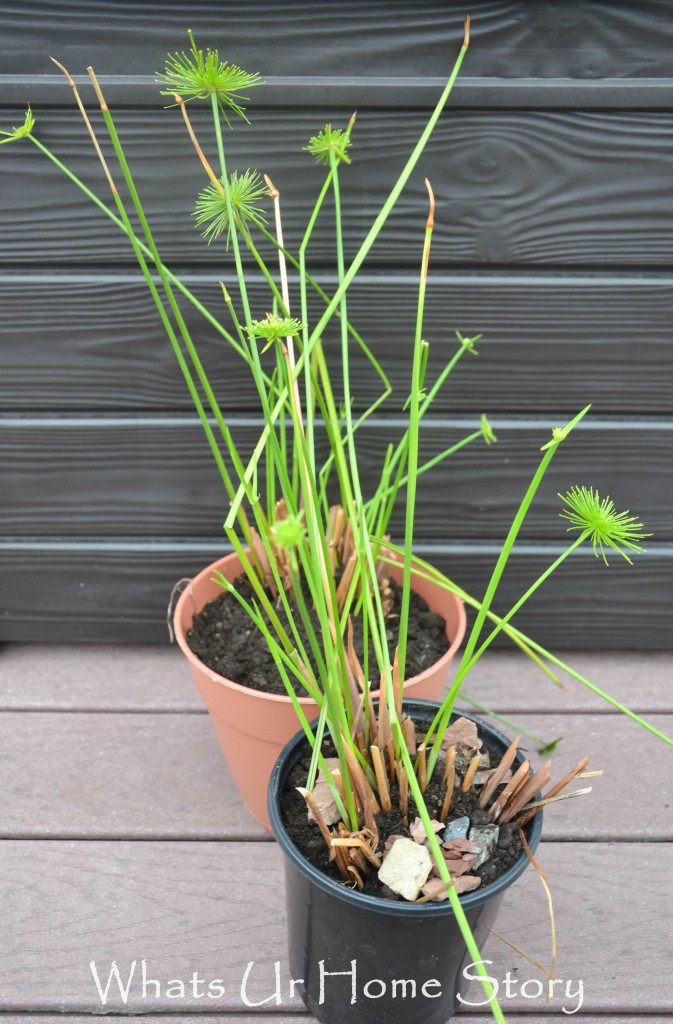 Keep them well watered and soon you'll enjoy these fountain like feathery blooms.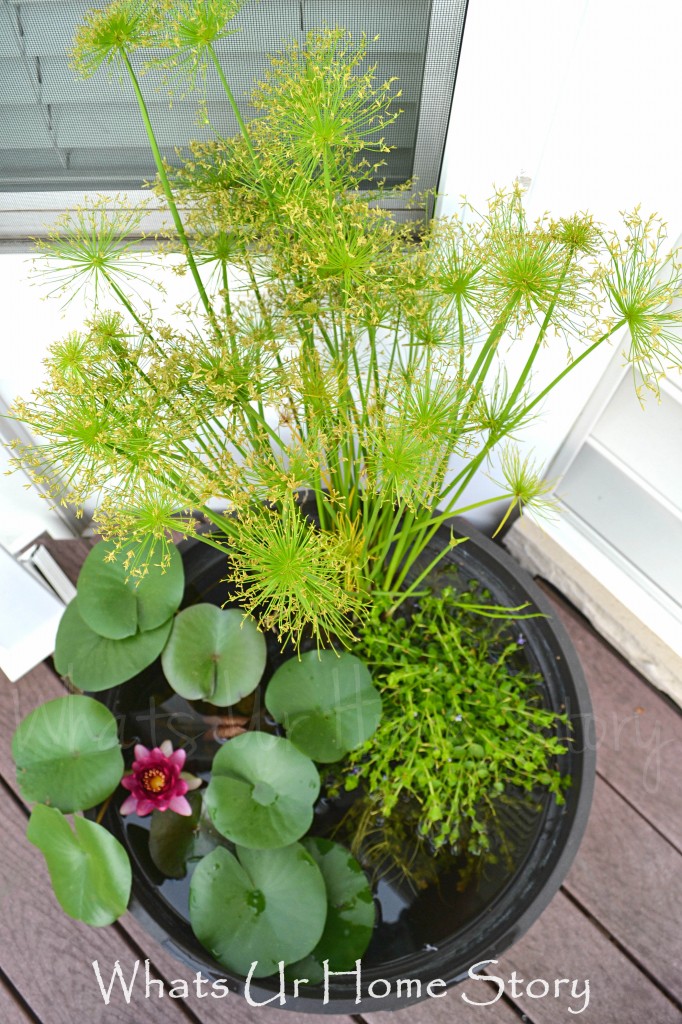 General Care:
 Ideally Papyrus likes its crown to be covered in 1-4 inches of water. This year I'm trying to see if I can grow them in well watered pots as opposed to in a water garden 'coz my water garden container is reserved for the Lotus.
You can propagate it by dividing or by rooting a 4″ long cutting in water. In a pond or a water garden if the floret touches the water it will automatically root.
They are fast growing and is considered invasive in some places. So if you are using it in a pond it is advisable to plant in a pot rather than directly in the pond that way its stays contained.
Can't wait for these baby blooms to grow big.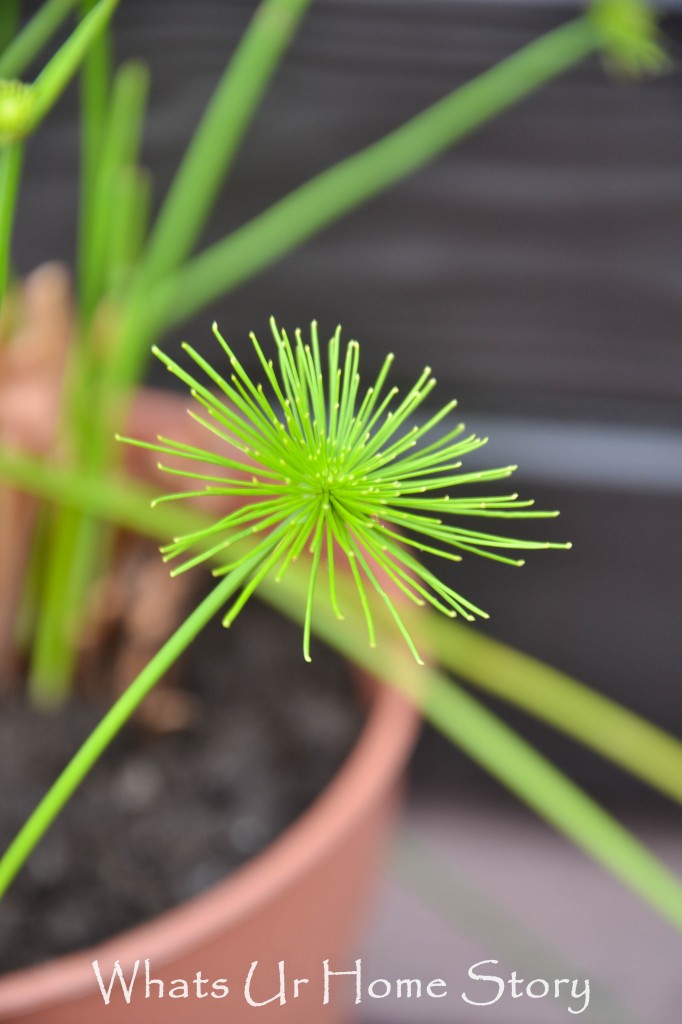 Isn't she a stunner?
Other Water Plant Posts You Might Enjoy;