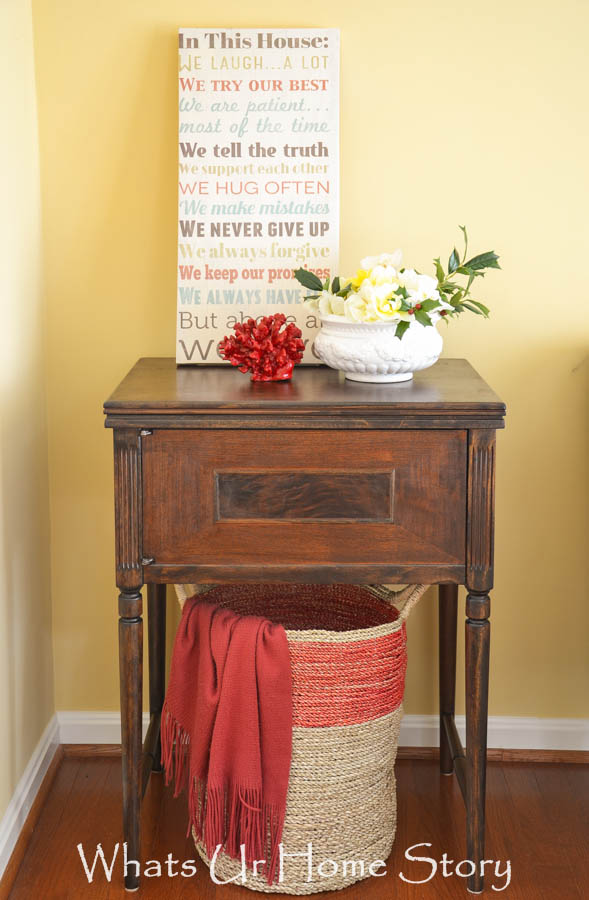 How is old man winter treating ya? We are living through single digit temps and even lower wind chills. The thought of even stepping into my garage to keep the trash in the trash can is unbearable. Let alone working in the garage on some of my Craigslist finds. I'm thanking my stars that I finished this vintage sewing machine table makeover last Fall when my dad was here.
This bad boy started out as a very orangey looking table that I found on Craigslist for $35. The lady that sold it to me had used it as a side table for a couple of years after her mom gave it to her. According to her mom who had bought it at a yard sale it was still in good working condition. We had planned on using it as a side table in our living room by the couch. You know, that empty corner where my Chinese Evergreen was acting as filler? Yup, that one. To match the other Walnut colored side table in the room we decided to just re-stain it in a darker hue. No priming, spray painting, or chalk painting for a change.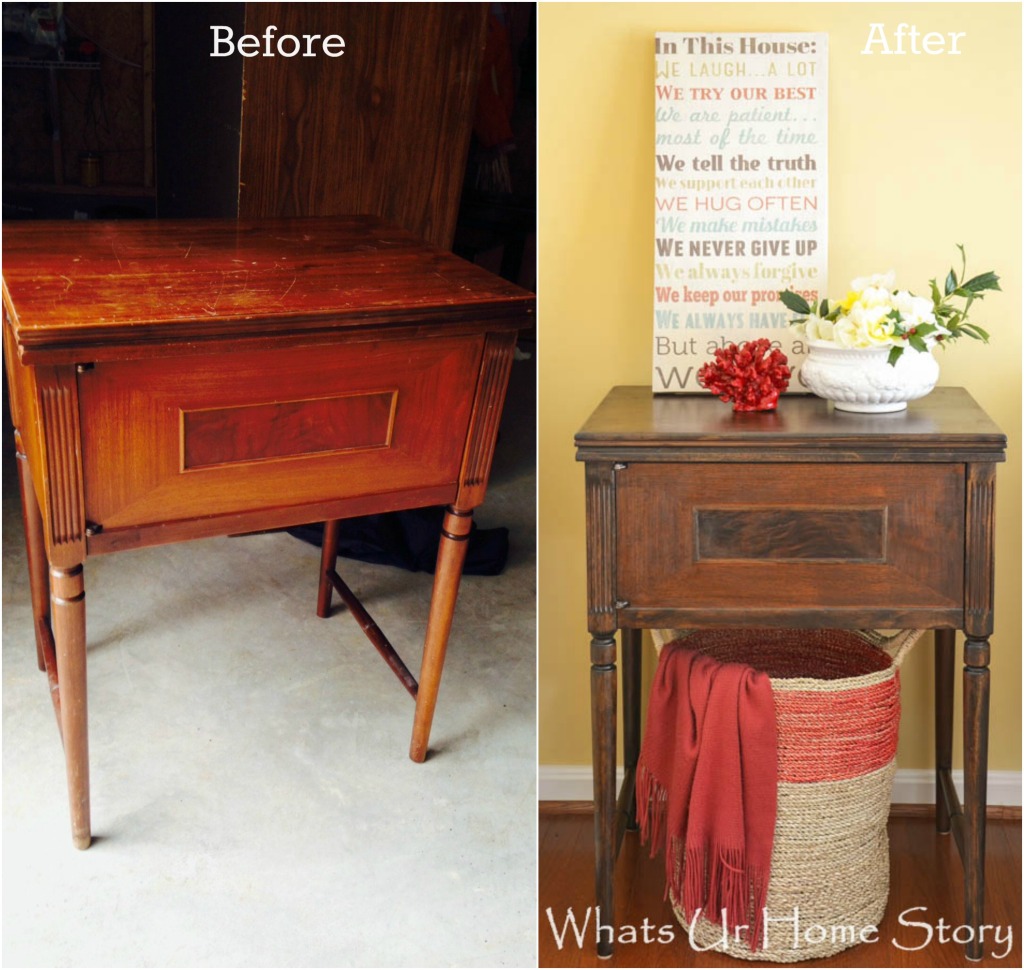 Only sanding and staining. Got to admit the sanding was a huge task in itself. Our trusty Ryobi sander took care of the top and the sides but for the detail on the front and curvy legs we had to resort to a hand sander even just plain old piece of sand paper. More on how to prep wood by sanding before staining here.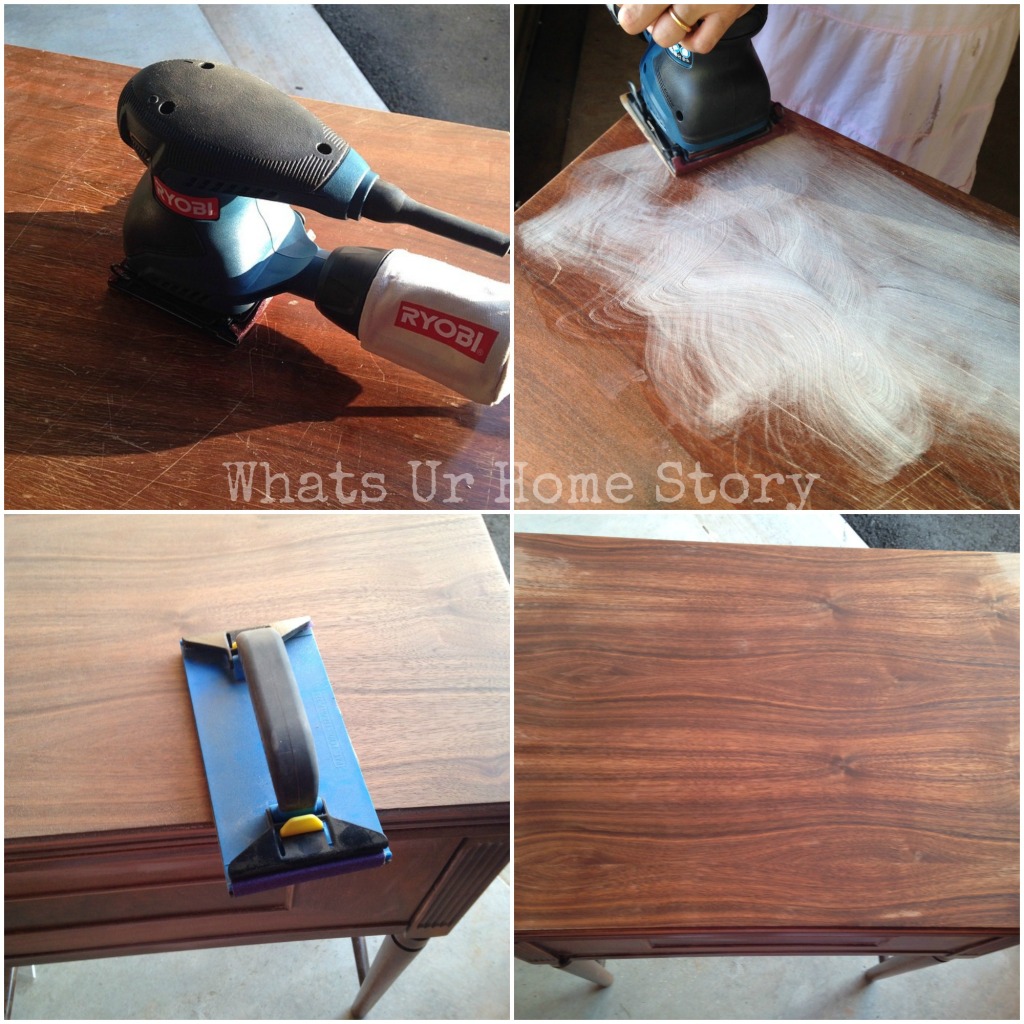 To stain we used the left over Minwax Walnut stain and poly sealer from the breakfast table project. I My dad ( I told him we'll work on it over the weekend on a Friday morning and left for work, when I came back that evening it was all done!) basically used the same method to stain the wood as we did with the breakfast table. Love how rich the stain is.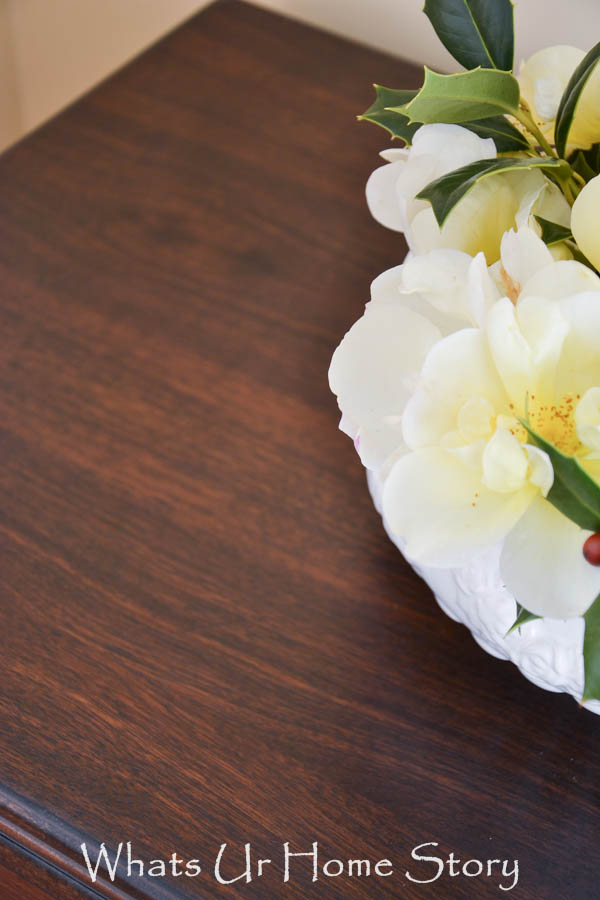 We left the inside of the table as is just so we'd remember how it used to look.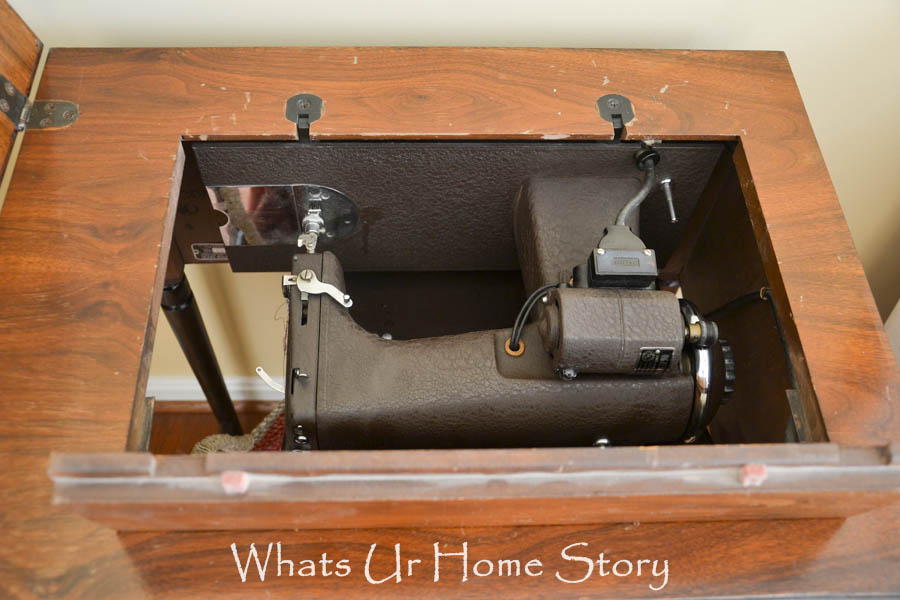 It is one of those non dramatic makeovers yet one that totally refreshes the piece of furniture and returns it to its old glory. Don't you think?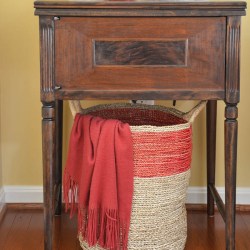 Linking to;