As the year winds up it is time to check on how I'm did against my 2015 To Do List. The last time I updated you guys on the progress I had a couple of projects pending.
The guest bedroom upstairs – Done!!! The finishing to touch to this Coral & Navy room was these Pom Pom curtains I made from bedsheets.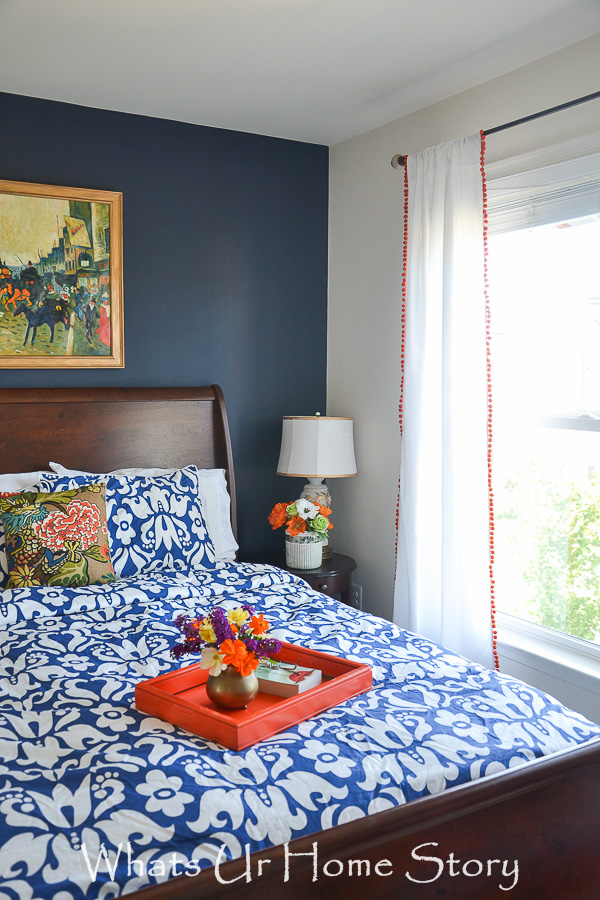 Don't they go well with my Coral and Navy Campaign dresser?
Update my Son's Room – Done! Every year there seems to be a surprise project, something that was not on the list but made a sudden appearance thanks to a brain wave idea.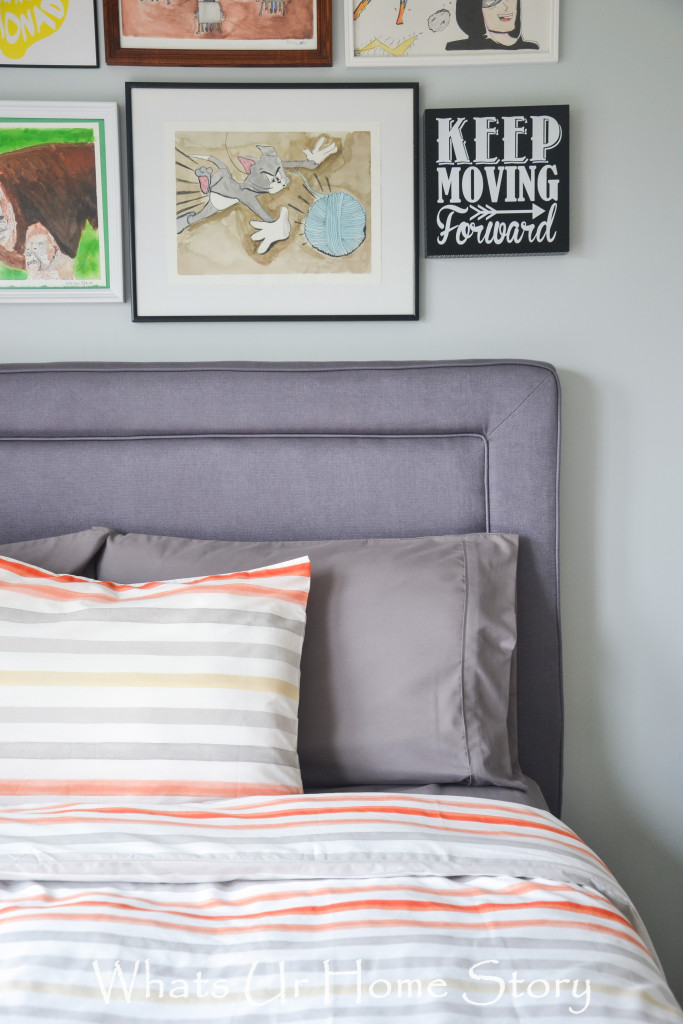 The room got a complete overhaul along with an extra special DIY Scrabble wall art.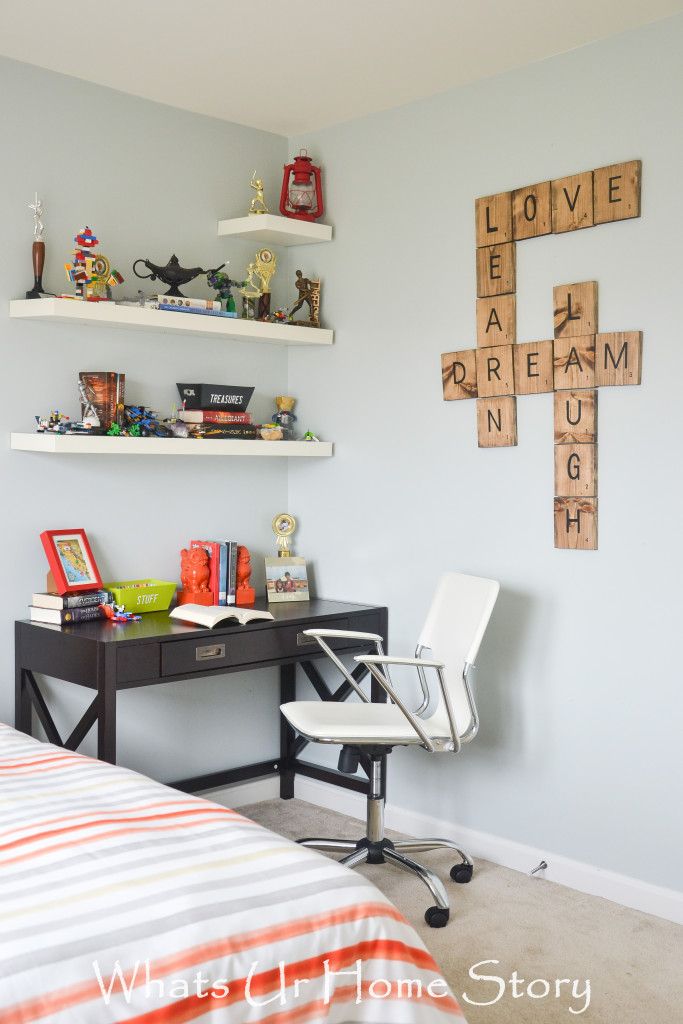 Complete the Family Room –  This one is pretty much where I left it, about 70% done. I still need to make some of those zipper pillows . The area opposite the cane chairs also needs work. The plan was to DIY a large art for the mantel and move the seaside painting on the mantel to this side but nothing got done. 😛
Reupholster the Kitchen Island Bar Stools – I've already got the beautiful Chiang Mai Dragon fabric for the redo. Now to find some time over the holidays to work on these.
Our master bedroom closets – Finally this one moved up the list! After 5 years of living in this house we hope to get this done over the break when the Container Store's Annual Elfa sale is going on. Not sure if we'll be able to do both but keeping my fingers crossed that we'll at least do mine. 🙂
Our master bedroom – Another project that's moved up the list. We have slowly started giving some thought to what we want the room to look like.
Build a Second Garden Bed – We had so much fun building the raised bed and growing veggies last season that we've wowed to make not one but two more. Hopefully those will pan out as great as our old one.
Long shot projects
Kitchen Backsplash – All these years I had no clue what tile would look good with our cabinets and granite but I think now I have a good idea.
The upstairs retreat – Meh…Not on the cards anytime soon. For now will have to be content with the ladder shelves reading nook set up.
Expanding the outdoor deck – This one looks like it is gonna get moved to 2017.
How did you fare against your 2015 To Do List?