"It is too late."
The old man shook his head. "It is never too late or too soon. It is when it is supposed to be."
This passage is what comes to mind when I think of my campaign dresser makeover project. It's been sitting in my garage in various stages of development for over a year but it looks like now is the right time to wrap this one up. As Mitch said there is no point in hurrying some things up they will happen when they are supposed to. However if you ask me I'll add one more note to the conversation, if the wait is long then the result better be worth it.
*General Finishes provided me with the paint to review but as always all the opinions are mine.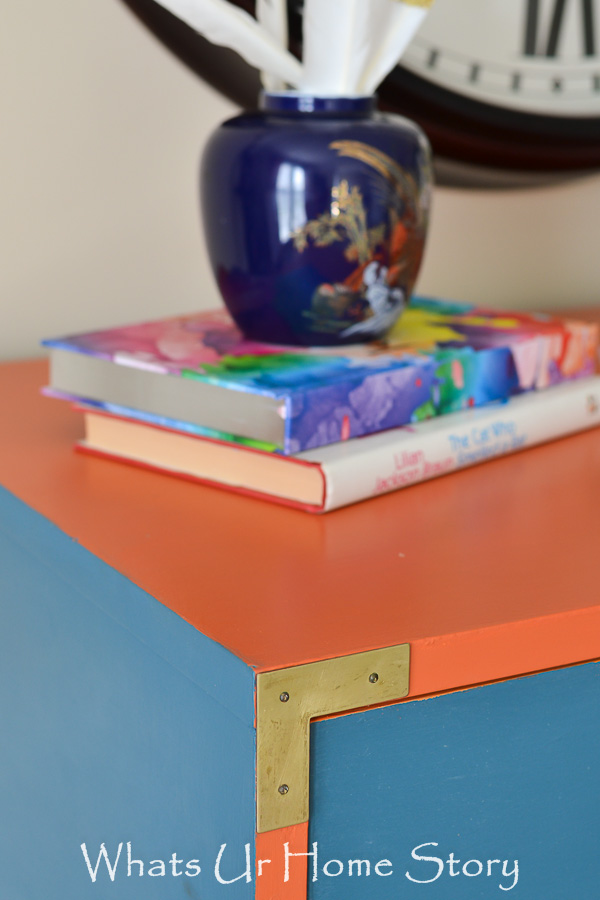 What do you think? Is this coral and navy (I know it not a true navy but it is going in the coral and navy bedroom) Campaign dresser worth waiting for?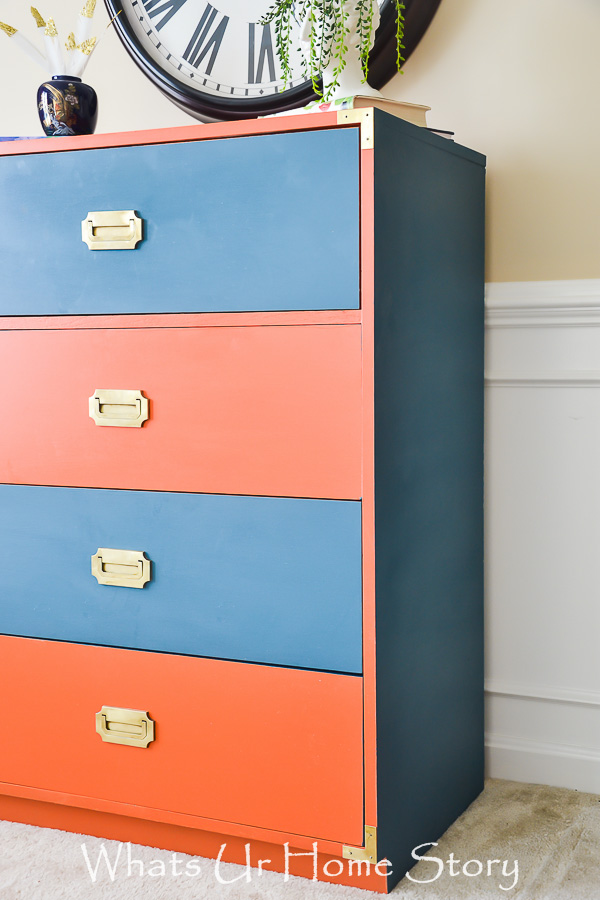 If you remember she started out as a pretty dark piece of Craigslist junk.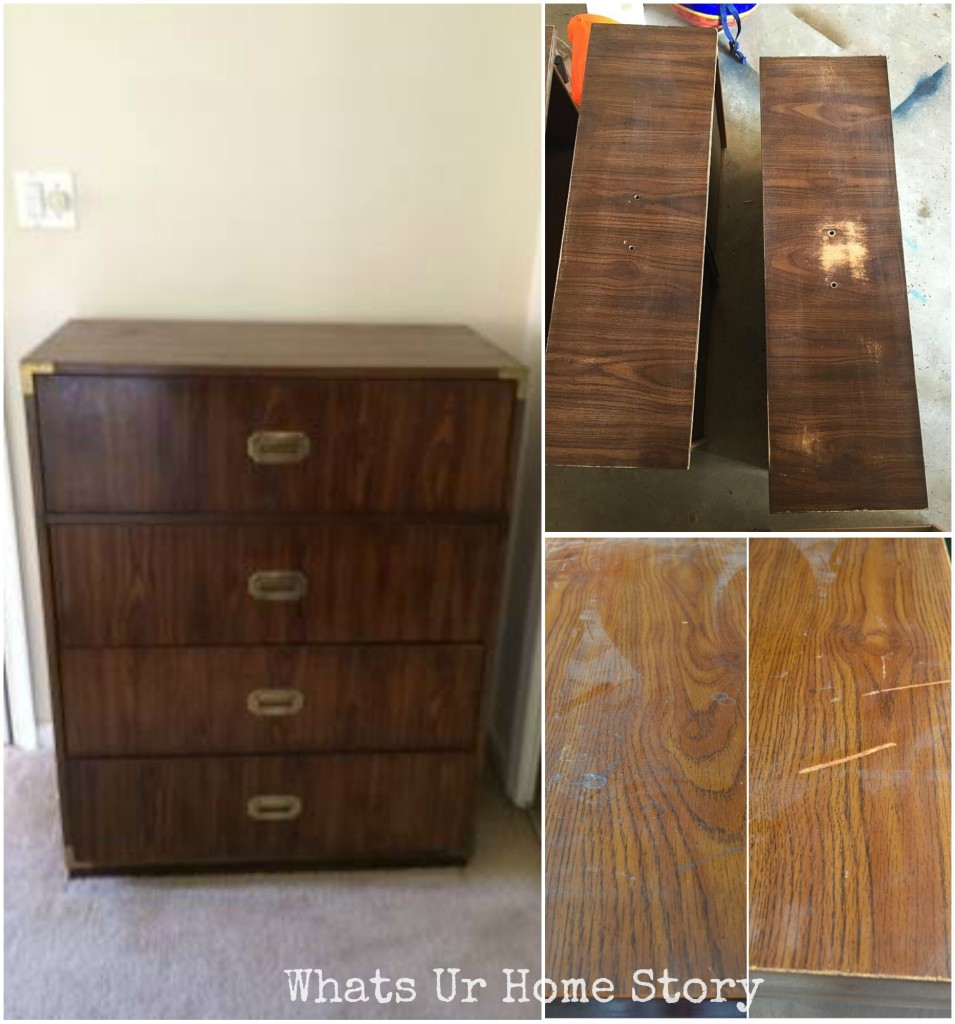 Yup, that's what she was! Unlike my Drexel Campaign desk this one is particle board (thankfully one of the better types) covered in laminate! For $40 we think we overpaid for it but I was going through a Campaign obsessed phase when we got her (more about my Campaign trail quest). A huge progress from the original version, right?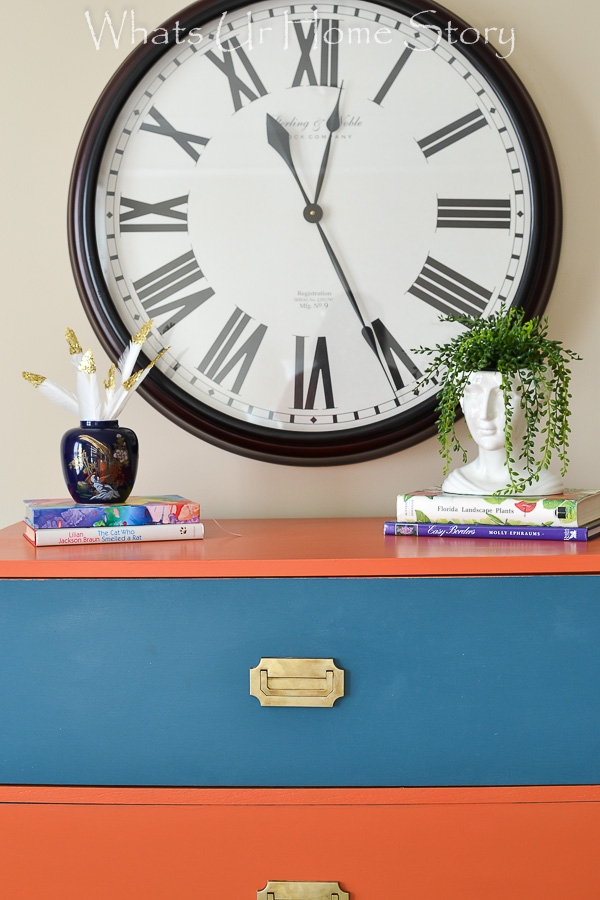 B was worried that the coral or orange as he likes to call it would be a bit much but with the addition of the blue he's on board.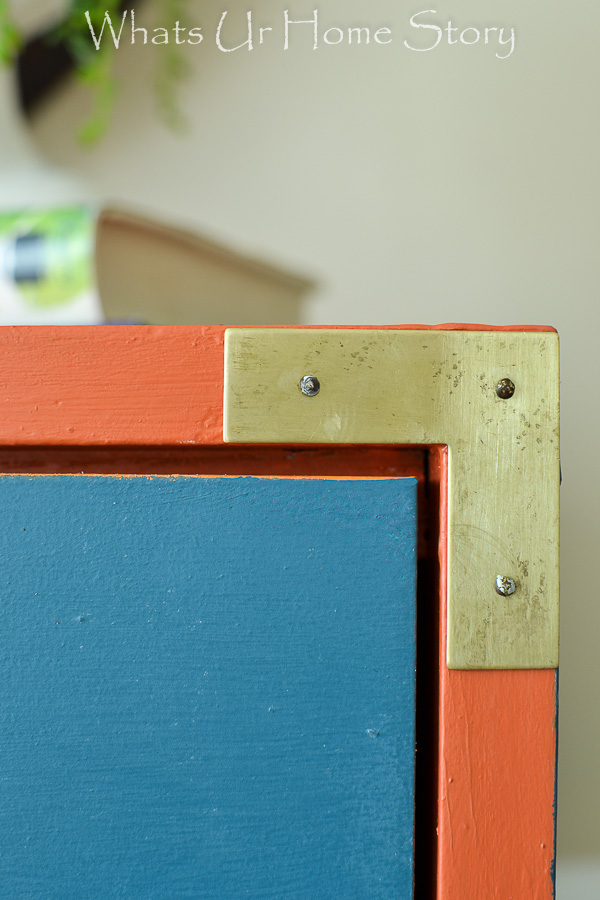 I think the blue kinda grounds the whole piece while the coral gives out a fun vibe. Guess what, to add to the fun I lined the drawers with orange polka dotted craft paper. 🙂 How could I not? 😛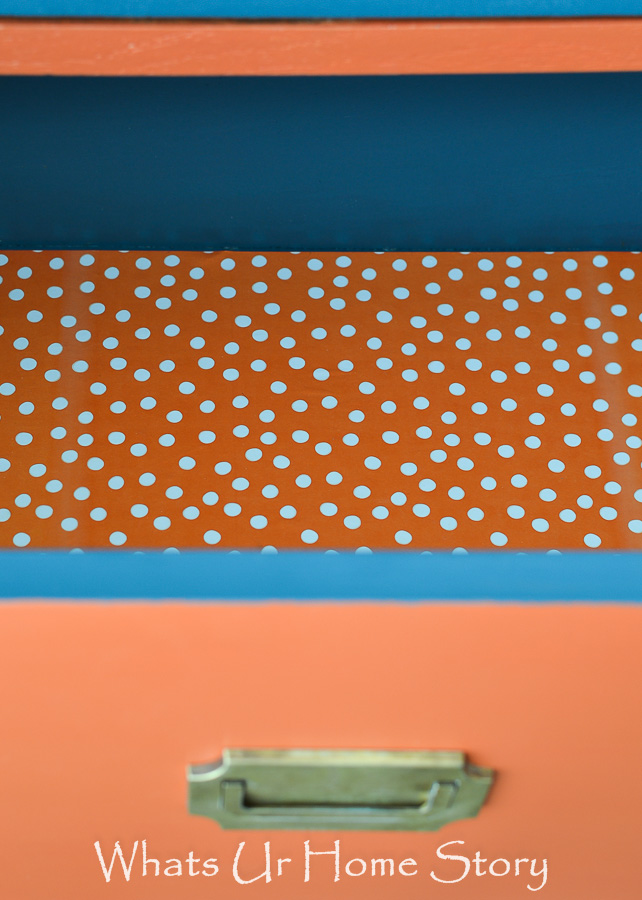 So what did I do to makeover this laminate dresser?
Laminate as you know is a man made product usually plastic where the woodgrain is printed onto less expensive wood composites like MDF or particle board. As a result they don't take well to sanding. Still given the condition my dresser was in I gave my piece a light sanding, which of course took the finish off.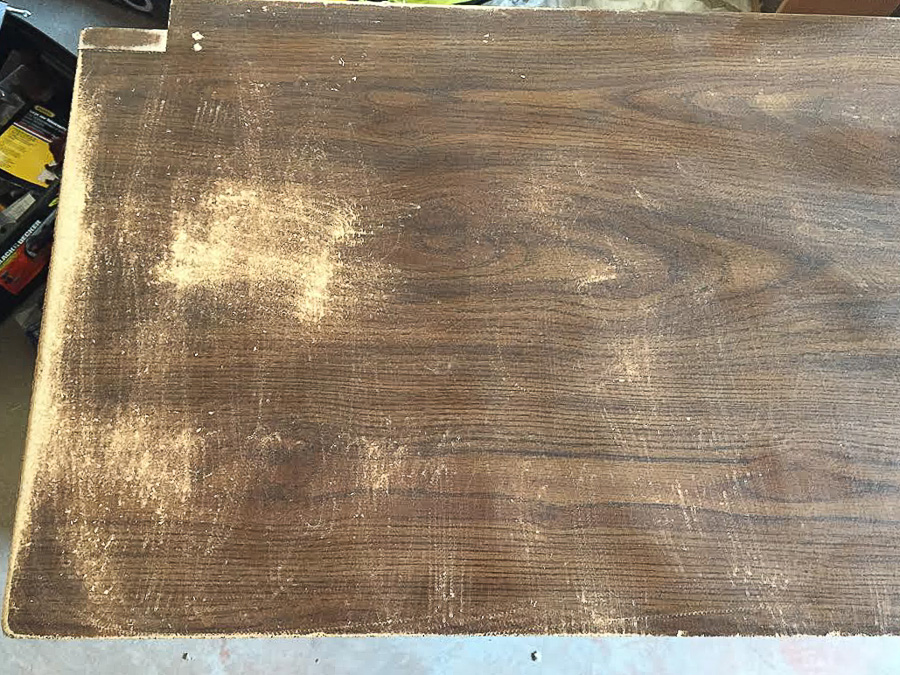 Next comes the primer. Most of the furniture experts recommend Zinnser but I already had a lot of Kilz primer left over from the cane chairs redo. So I used that; 2 coats gave me a good coverage.
For the coral I used General Finishes Milk Paint* in Persimmon. Though it might look a bit bright straight out of the can or even after the first coat the color mellows down after the 2nd coat.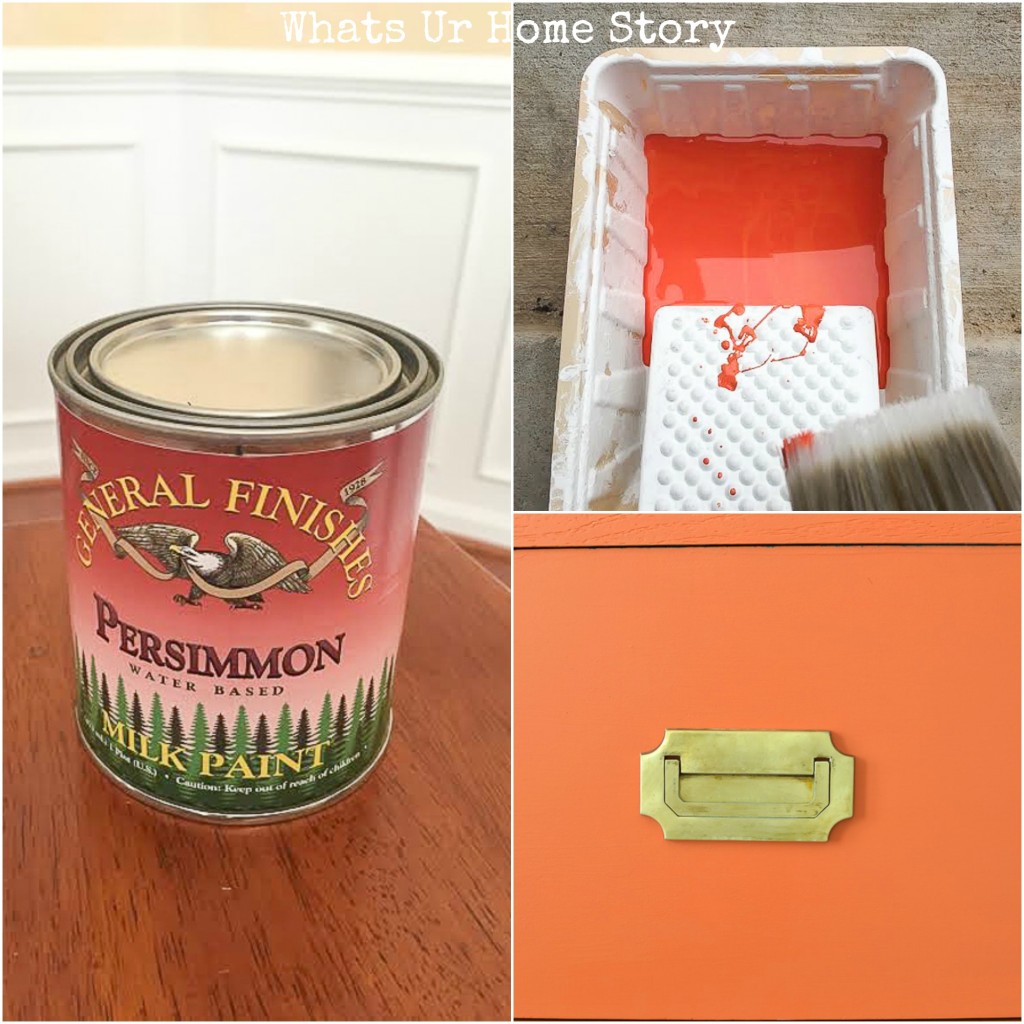 This was may first time using the Milk Paint and unlike any other furniture paint I've used before this one goes on pretty smooth (no brush marks!!!!) and dries to a nice sheen. The end result is so great that you don't even have to go over with a sealer.
For the blue I used some ASCP chalk paint in Aubusson Blue that I already had on hand. A coat of clear wax finished those sides off. Tutorial on how to work with chalk paint here.
I removed all the hardware before sanding and cleaned/polished them with my latest magic find, the Bar Keeper's friend.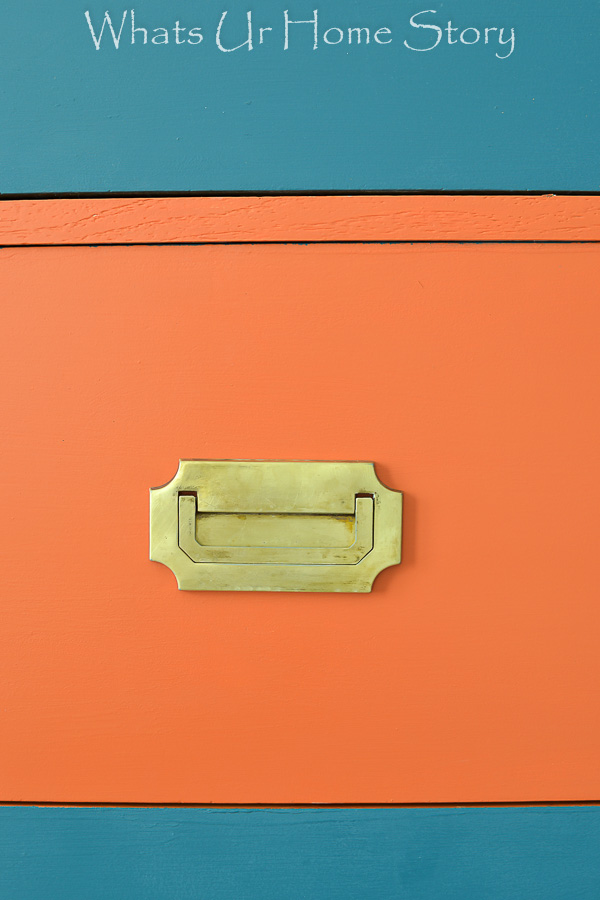 Now it is all set to function as a TV stand cum dresser in our navy and coral guest bedroom. Unfortunately the space doesn't photograph well so for these pics we kept the dresser in the retreat, which is right next to the guest bedroom.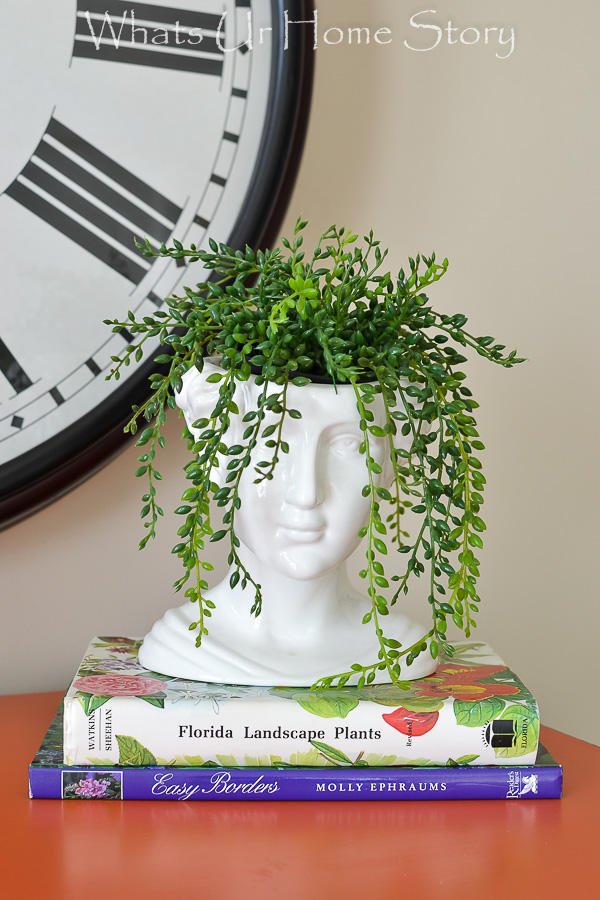 With the TV on it we'll only have enough room for this thrift store vase and DIY glitter feathers.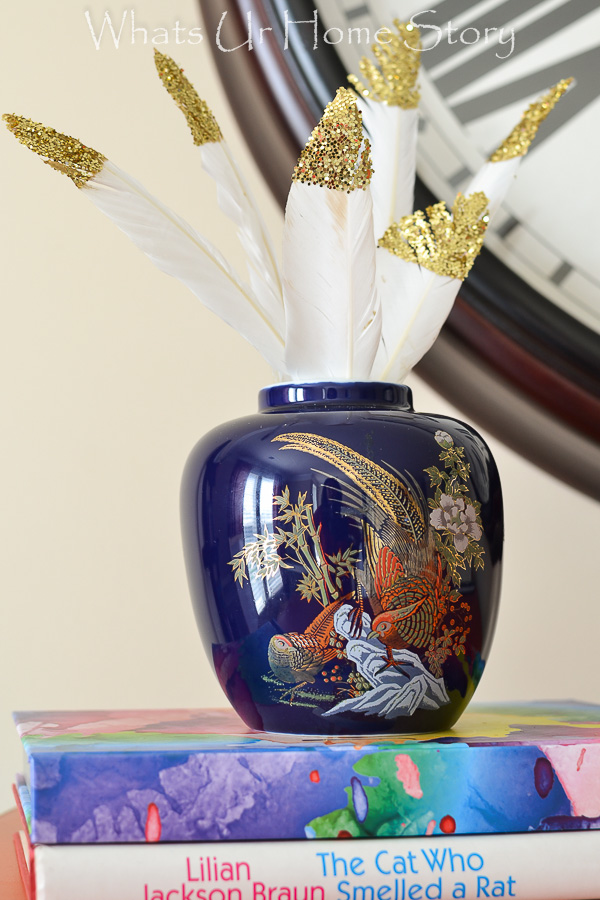 Still I'm super happy that this new addition adds so much functionality to the room.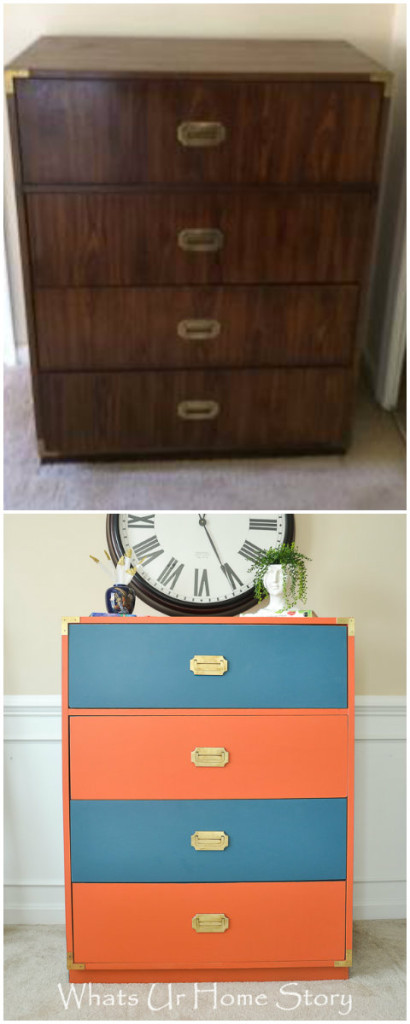 Your take on the coral and navy?