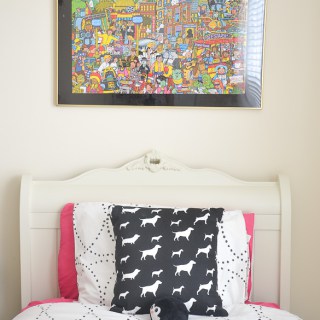 Ever since I sewed my first throw pillow cover I've never looked back. Pillow covers are so easy to make that I hardly buy them from the store anymore. Plus when you sew them yourself you can use whatever fabric you like. Really, if you can sew a straight stitch then you can make them too. Or you could even bypass the sewing step and use iron on tape. The thing with iron on tape is that it works well only with light weight fabrics. If your fabric is thick like mine I'd recommend sewing.
When we were re-doing my daughter's room I looked everywhere for the perfect black and white fabric in vain. Then I spotted this Premier Prints Best Friends Slub Charcoal Fabric
* at Joann's and knew it would be perfect for our room. To make this DIY throw pillow cover you'd need;
Materials
16 x 16 Pillow Insert
18 x 18 Print fabric (for the front)
18 x 26 White fabric (for the back)
Thread in matching color
Scissors
Tutorial
Cut the 18 x 26 piece of fabric into 2 on the longer side so each piece would be 18 x 13.
Hem one end of each of the 18 x 13.
Place the print fabric on your working surface, good side facing you.
Now place the back side fabric (in this case white) over it, good side facing down. Make sure that the outer ends of all the pieces align with each other. The hems should be in the center facing you. The 2 backside pieces should overlap forming an envelope.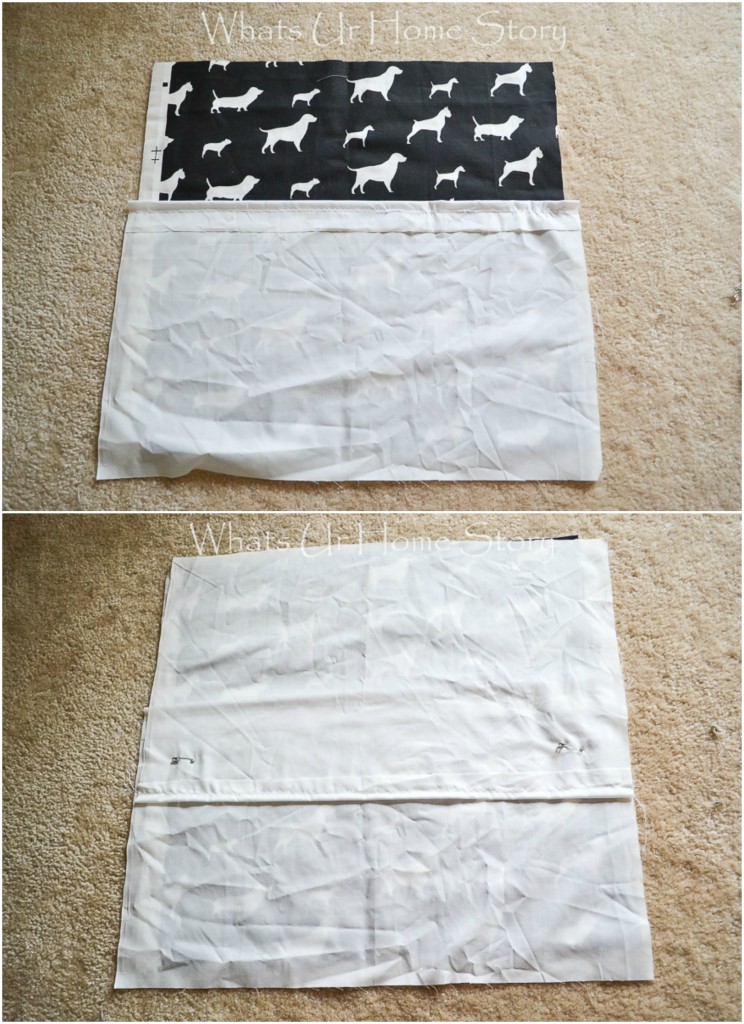 Pin the pieces together and stitch along the 16 x 16 outline with a 1 inch seam. If your main fabric has prints with horizontal or vertical lines pay extra attention to them so that the pattern and lines are straight.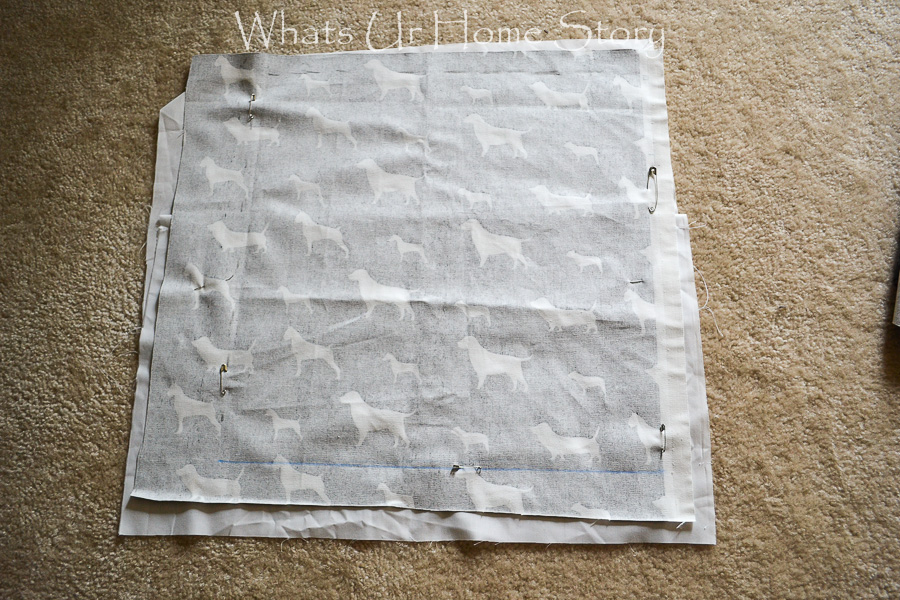 Trim any excess fabric away.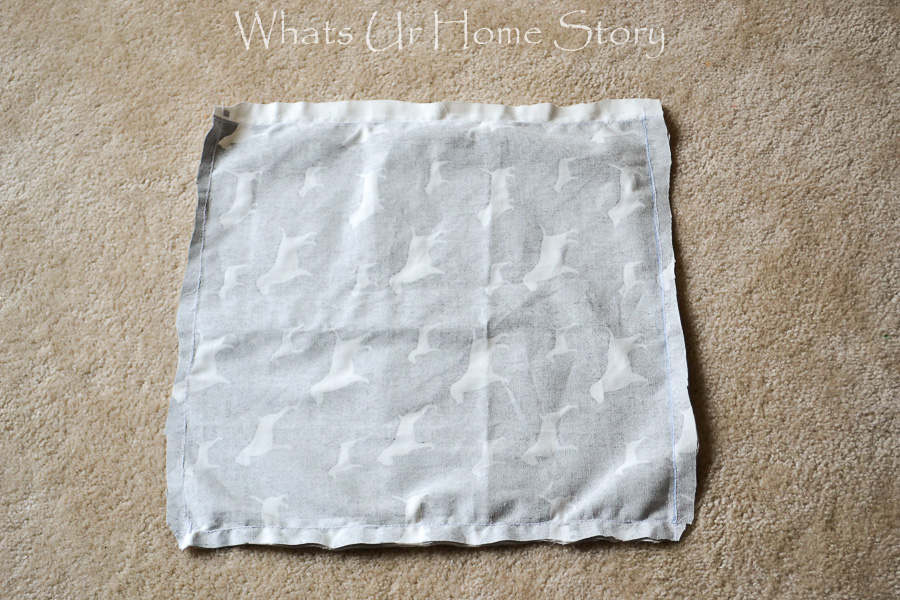 Flip the cover open through the envelope opening.
Easy peasy right? Depending on the size of the left over fabric you can either make a cork board or a fabric scraps wreath.
You think you can give it a shot?