Walls, we all have them……Most start out bare, some with dents and uneven finishes, some with gross decorative indulgences of the previous owners……..whatever the case maybe when you move into a new living space either one that you own or rent that's what's in your face….blank walls…And the never ending question of, "How do I make these walls more interesting?" Look no further, I have 5 great solutions to make your walls look amazing whether you are a home owner or renter.
Stencils
My favorite wall detail ever! They are as simple as applying a base coat of paint, buying a pre-made stencil pattern, and applying a second coat on your stencil! The possibilities are endless with this treatment; you could go with a neutral look like I did in my dining room using a tone on tone effect with complimenting paint colors or a bold effect with contrasting paint colors.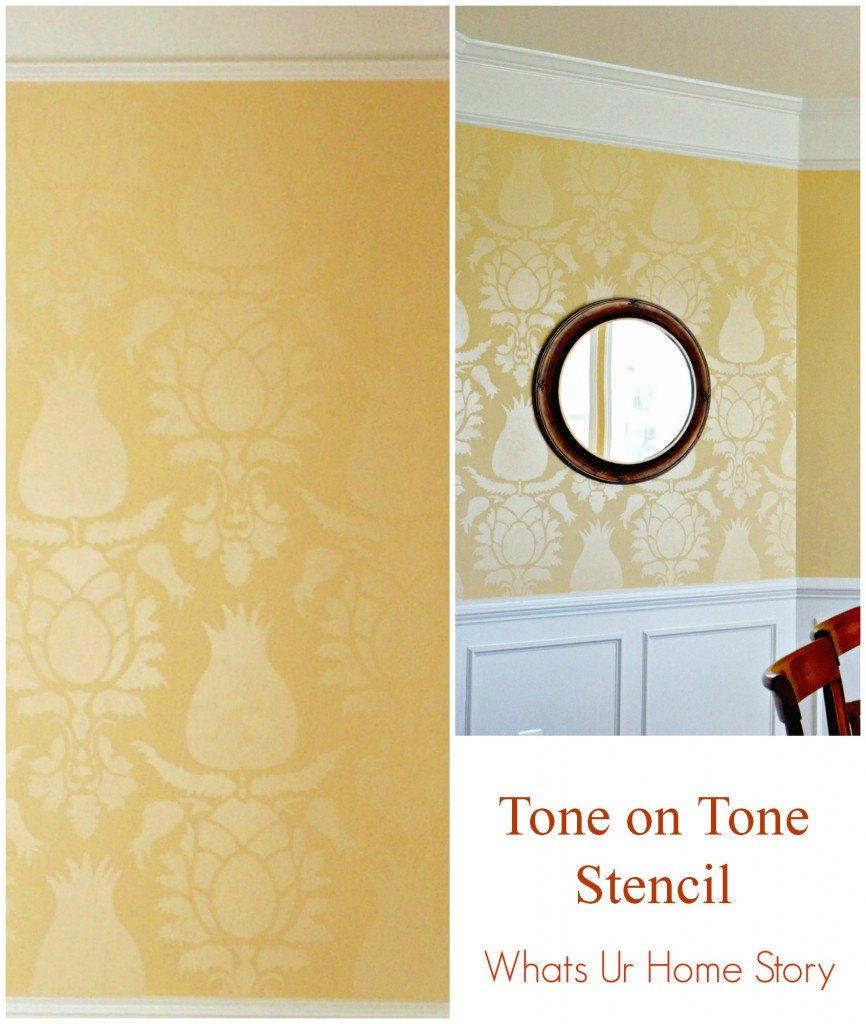 You could either stencil all the walls in the room or just do an accent wall. Case in point my guest bedroom, again a neutral treatment with complimenting colors for the base coat and stencil.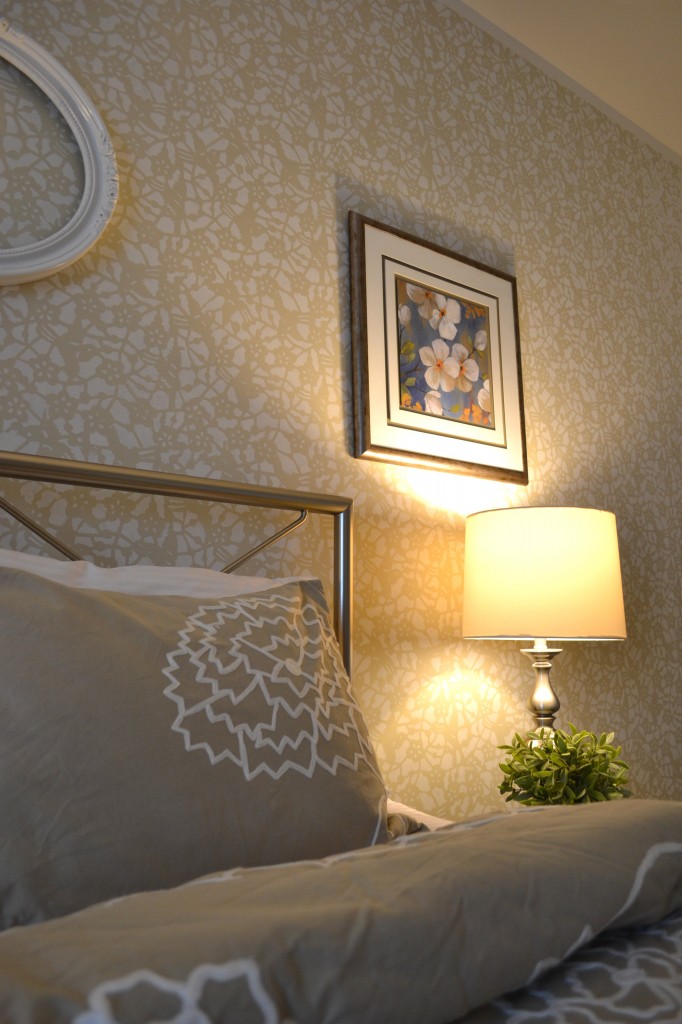 You could also save yourself some moolah and DIY the stencil. For the herringbone pattern in our laundry room we cut a piece of poster board in a herringbone shape and traced it onto the ceiling after drawing parallel lines.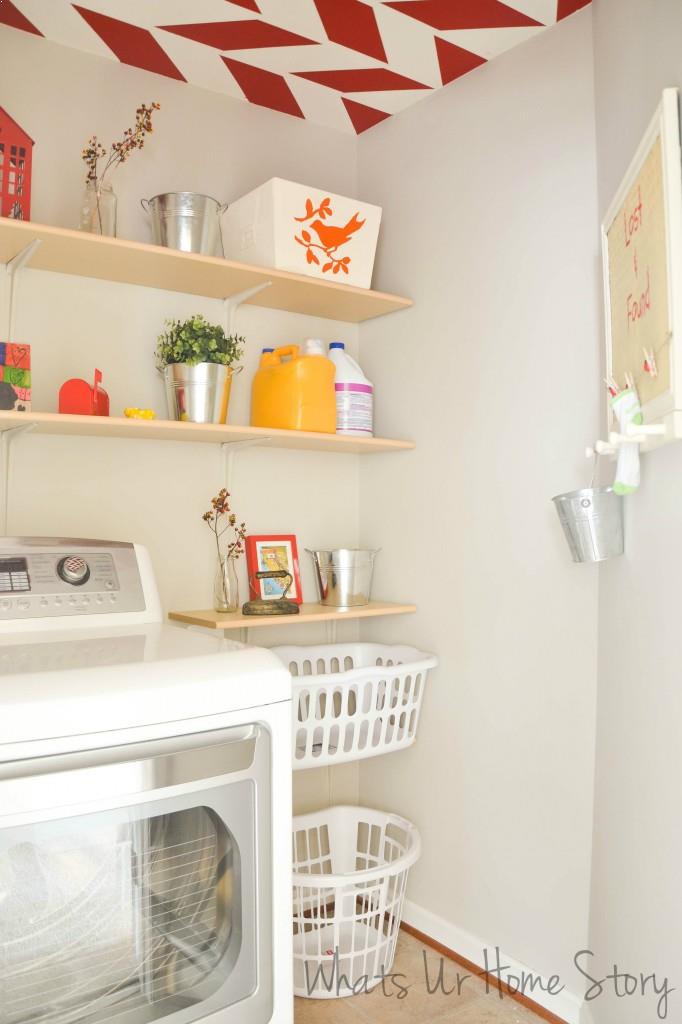 Plank Walls
My second favorite and the one I'd love to try out as soon as I can find a spot for it is the plank wall. My friend, Jessica from Dear Emmeline, did a great job with this light colored plank wall in her kitchen. It is such a refreshing change to see a light colored plank wall vs. all the dark ones you get to see usually.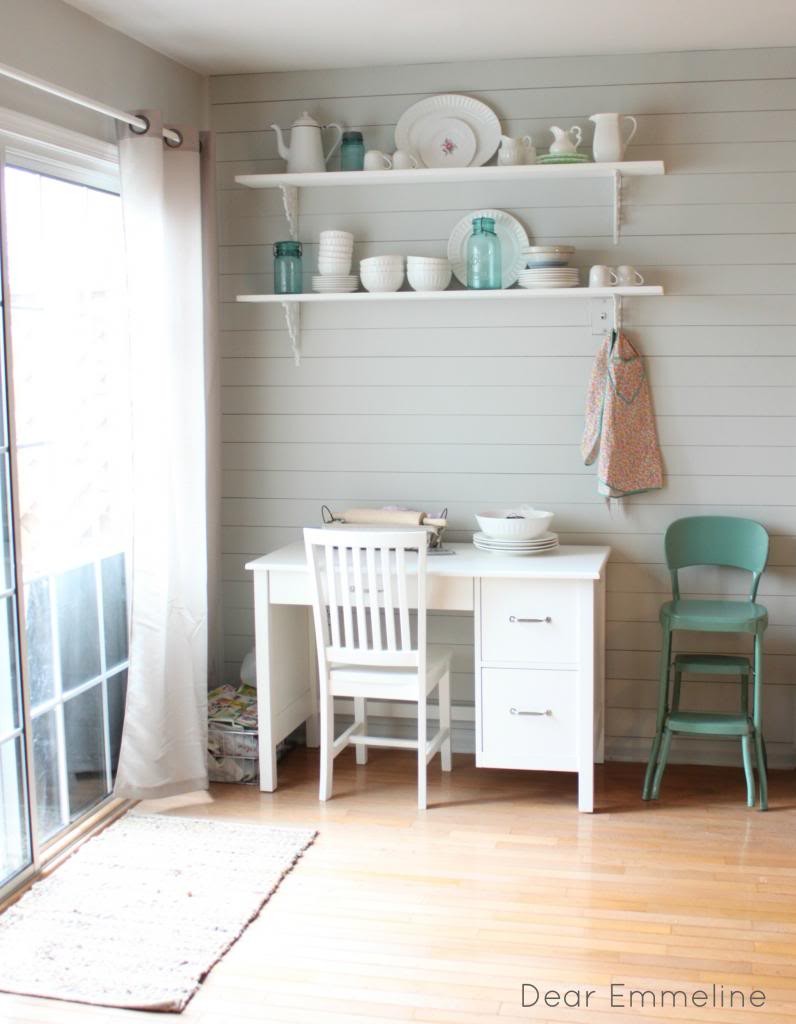 Wallpaper
While the stenciled and plank walls are labor intensive here's something that doesn't require the same level of effort. Don't let all the scary wallpaper stories that you might have heard from the 80's scare you, next to painting wallpapering is one of the easiest projects I have done. Our powder room is thoroughly used everyday and the paper is holding up on its own in style as if it was installed just yesterday.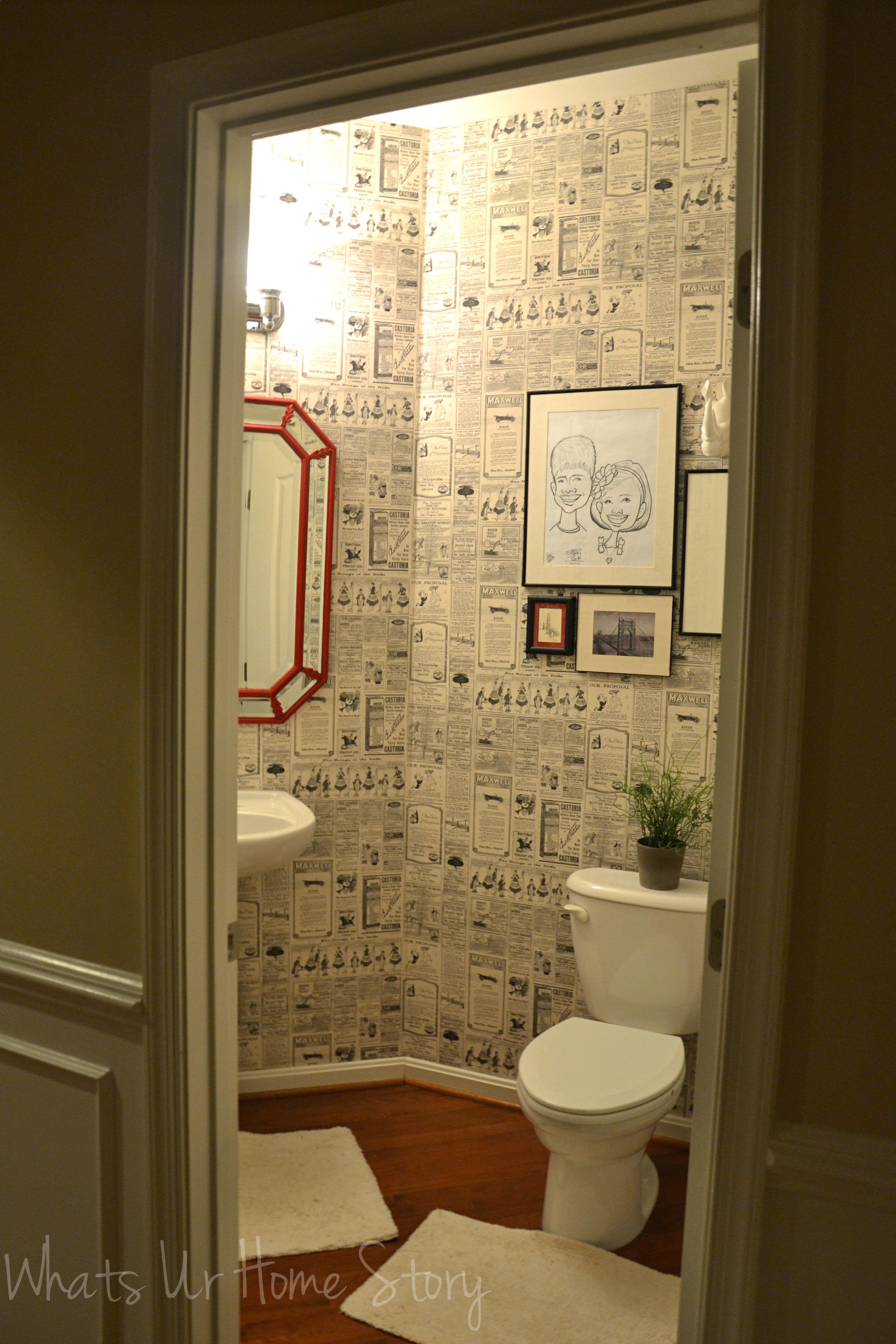 Gallery Wall
All the above solutions work great if you own a home or are allowed to paint the walls of your rental. What if you are not allowed to even paint? In this case an easy way to add interest to your wall is a gallery wall. You can either add it to a portion of the wall like in my daughter's room or let it extend over the entire length (see our office room).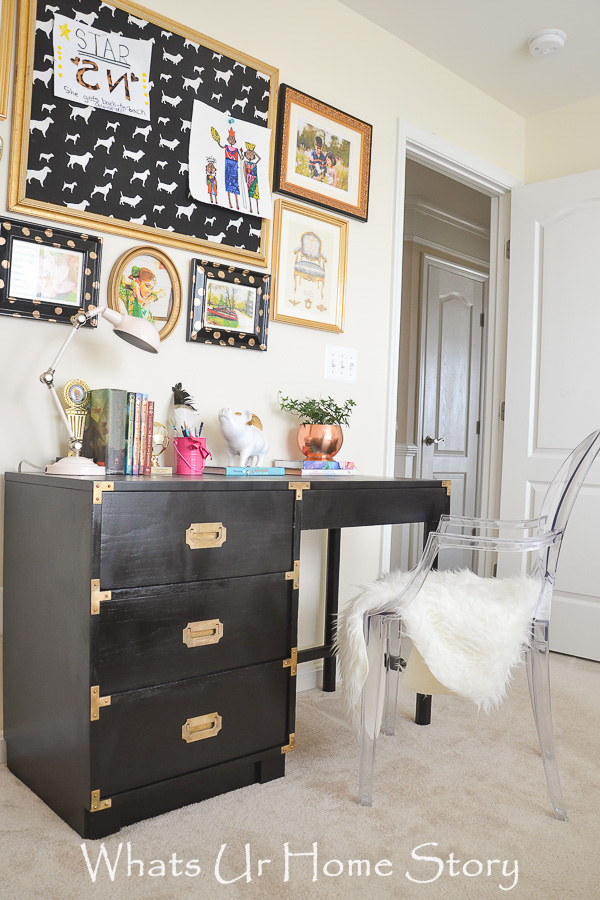 Decals
If you do not even want to run the risk of adding nail holes to your walls then the perfect renter treatment is a wall decal. They come in all sorts of sizes, shapes, designs, and colors. To this day my Monkey #1 hasn't gotten tired of his colorful monkey decals on the wall. 5 years on the wall and a couple of moving around the room later they are going strong, much to my disappointment I should admit. I'm waiting for them to fall off or for him to get over them (which I've lost hope of happening) to redo his room. 🙁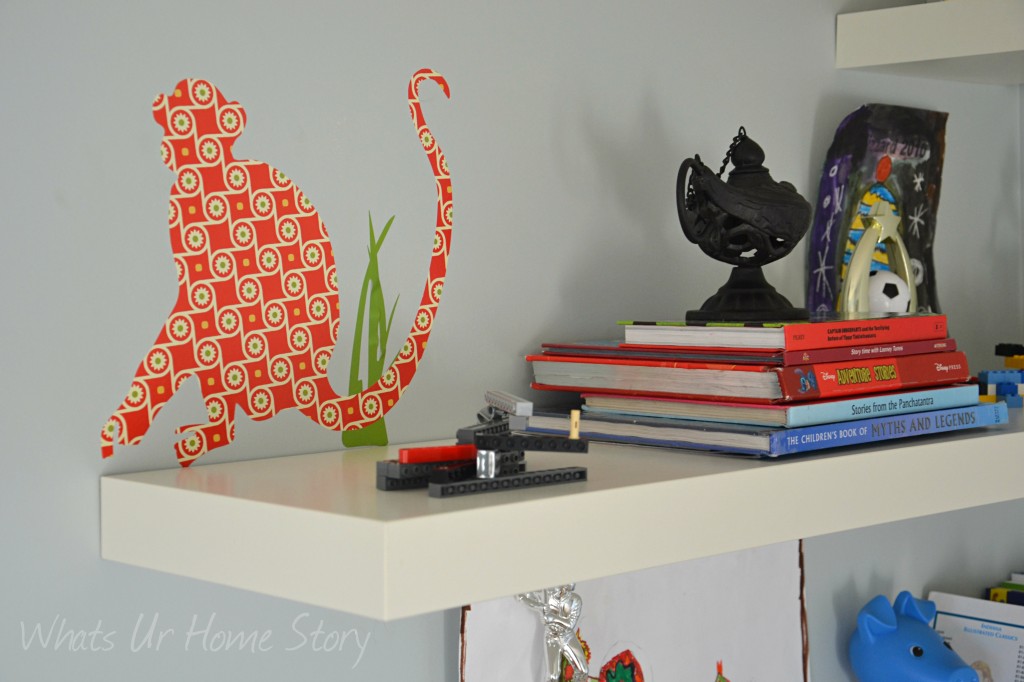 Do you have any other easy ways to make your walls look amazing?