The last time I was at the thrift store I came across this pretty cup and saucer. Actually 2 saucers, a cup, and a bowl.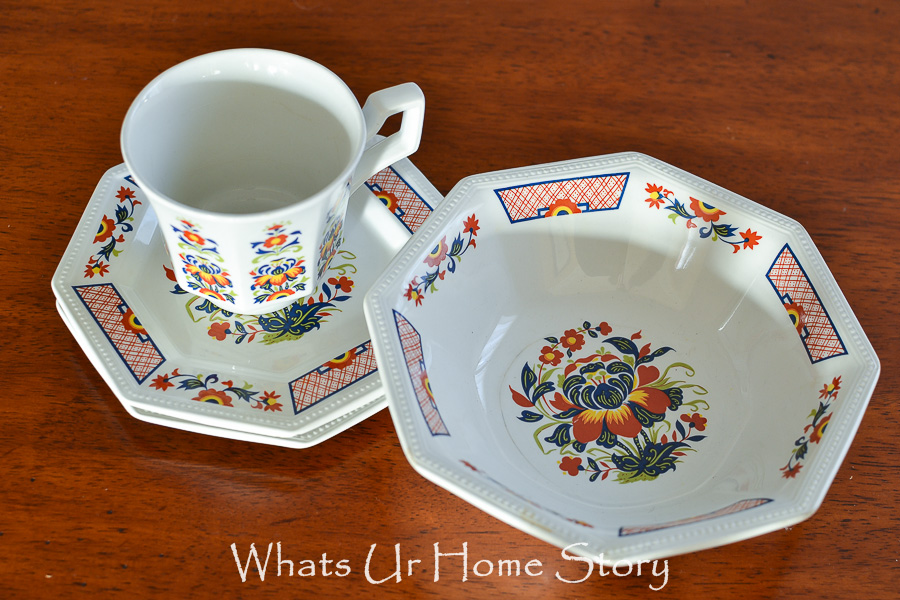 I loved the coral and navy colors and the vivid pattern and picked up one of the saucers thinking I'll add it to my plate wall. But then I took another look at the octogonal cup and thought, "Hmm…maybe I could use it as a vase." I turned it over to check the price and to my surprise…….it said "ironstone"!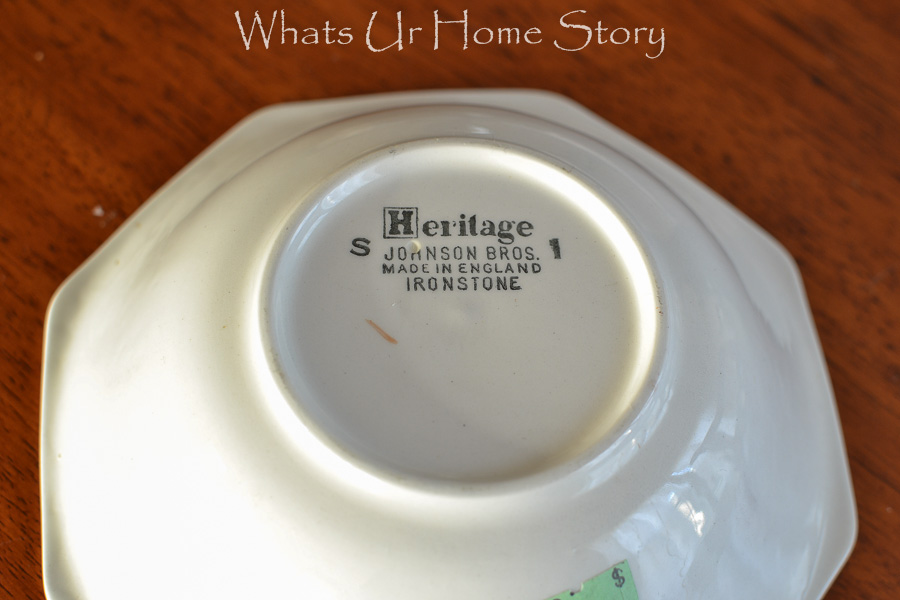 My first piece of Ironstone! All for $0.49!!!! I had read about Ironstone china on Miss Mustard Seed's blog and seen mostly plain ones at her booth at the Lucketts Spring Market. These had the classic octogonal shape but the patterns were very prominent and colorful. Just look at that design, how could I have the heart to say no?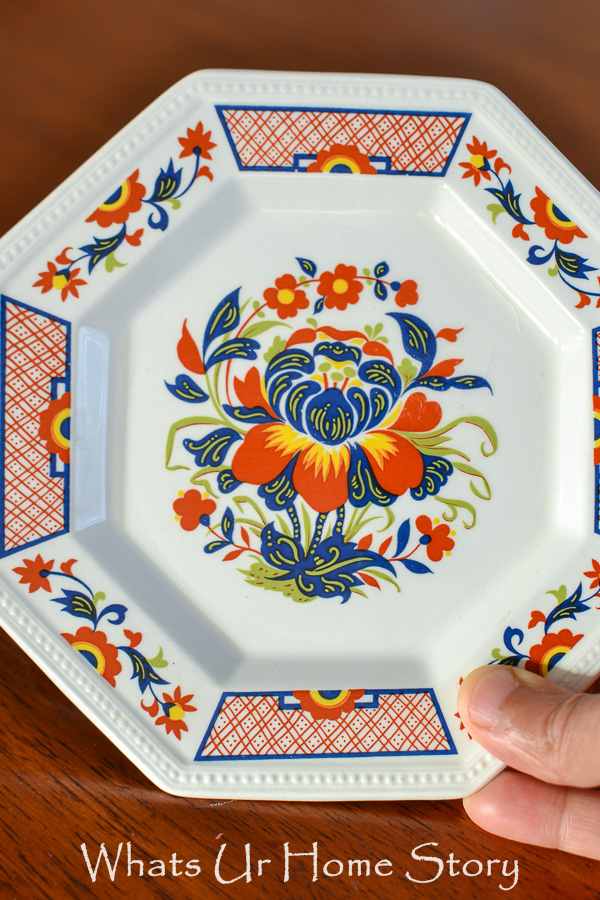 I also found this ceramic plate that was painted with a colorful garden scene. No markers on it but I'm sure it will be a great addition to the plate wall in the breakfast nook.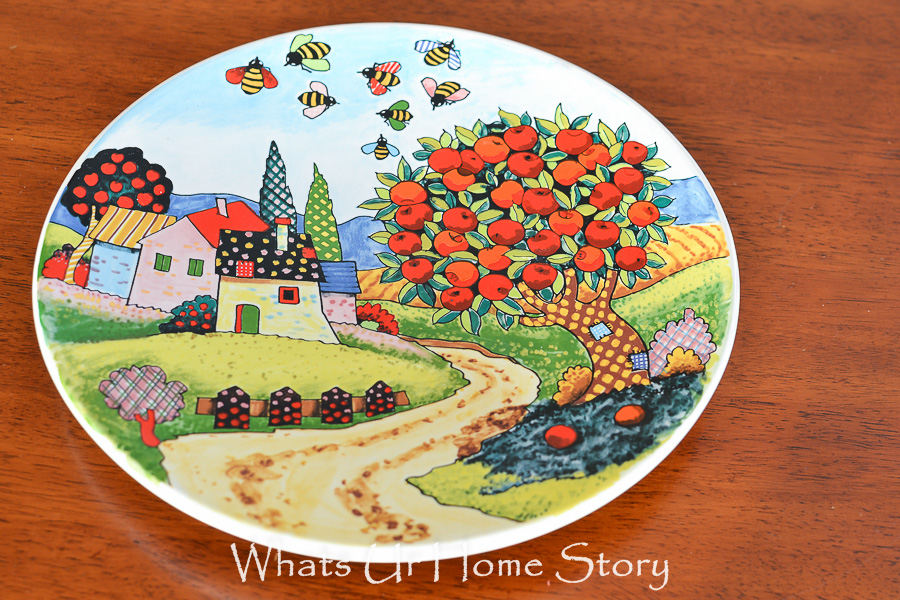 On my way out I also grabbed these books for $0.50 each. Aren't thrift stores a great source for coffee table books?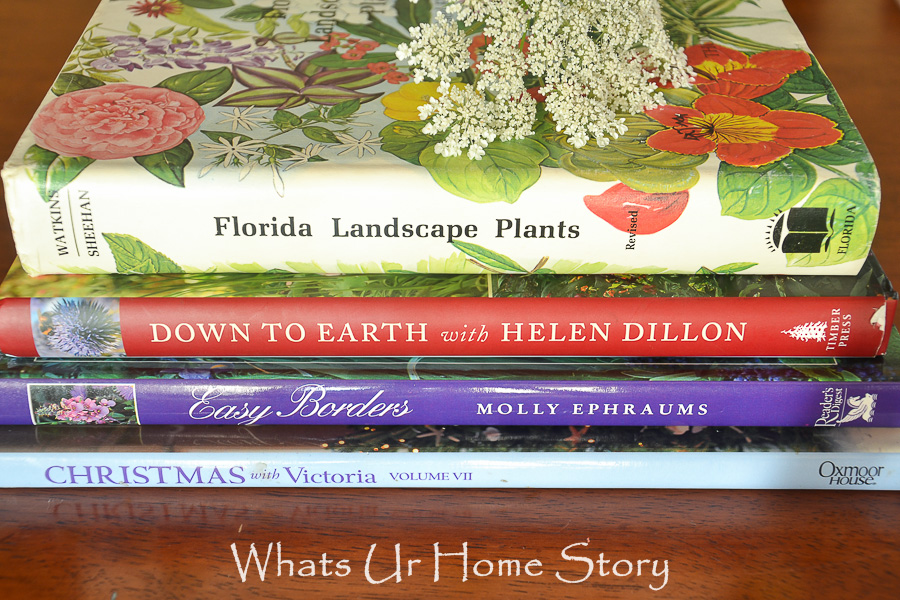 One more reason I picked these up are the botanical prints in them.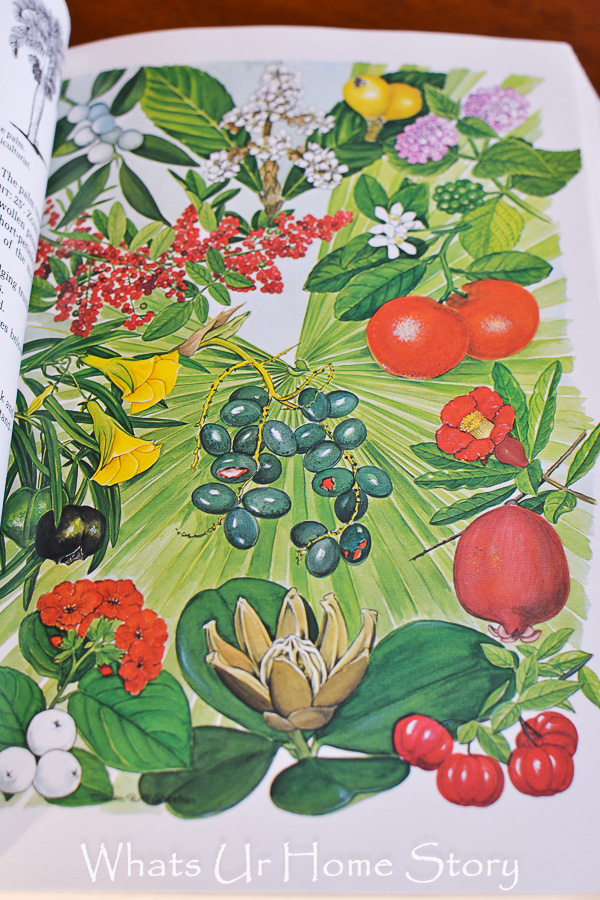 Pretty, huh? The plan is to use them as artwork in the future.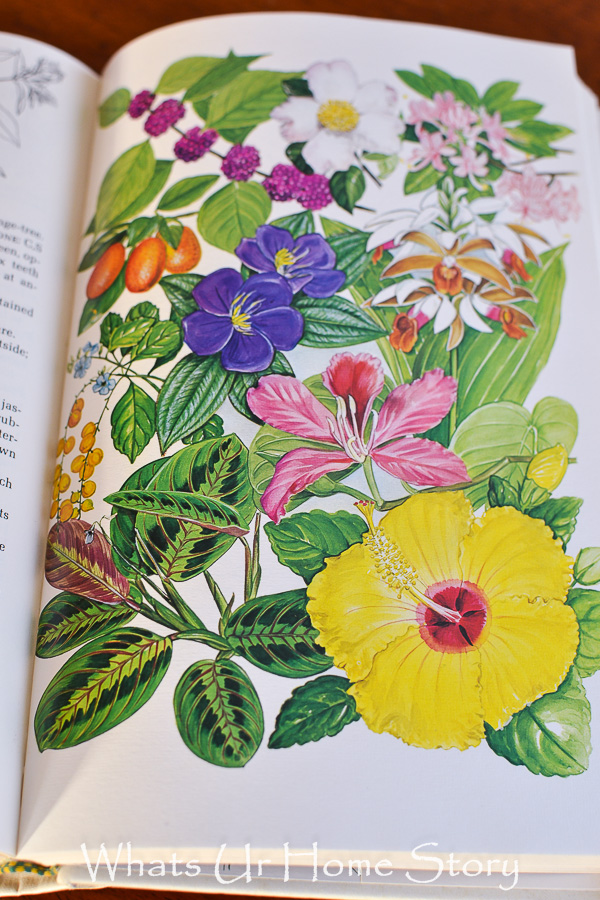 Do you visit thrift stores often? What is your latest thrift store find?