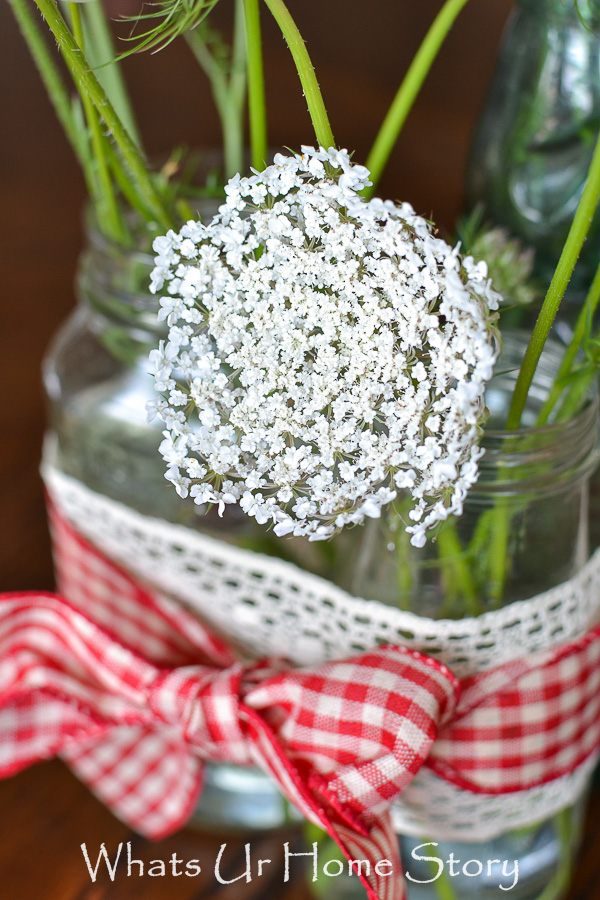 Every time I come across this weed by the road side I stop to admire how beautiful it is. True to its name the Queen Anne's Lace resembles an intricately patterned lace with its flattened cluster of tiny white flowers.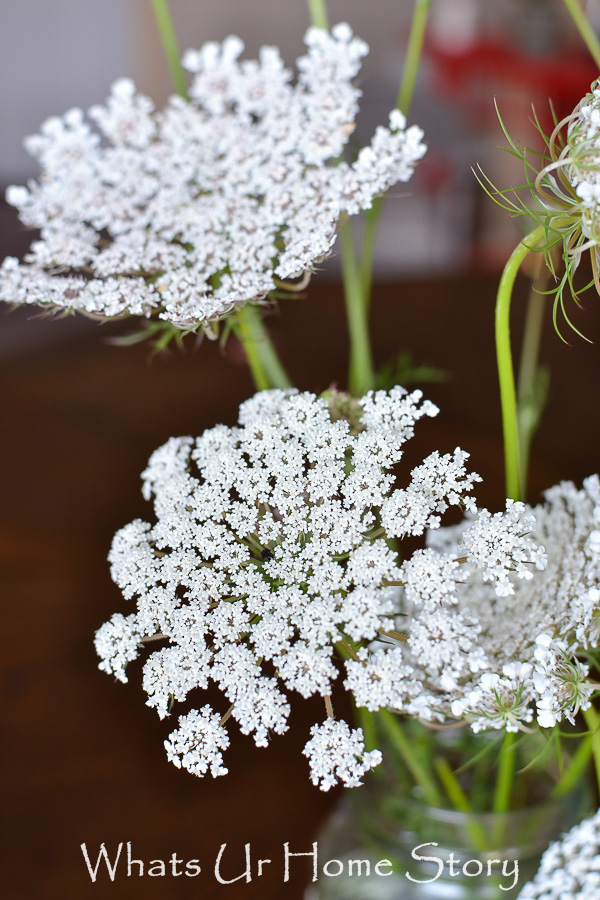 Gather a bunch of these pretty flowers, arrange them in mismatched bottles and you've got a stunning Summer centerpiece.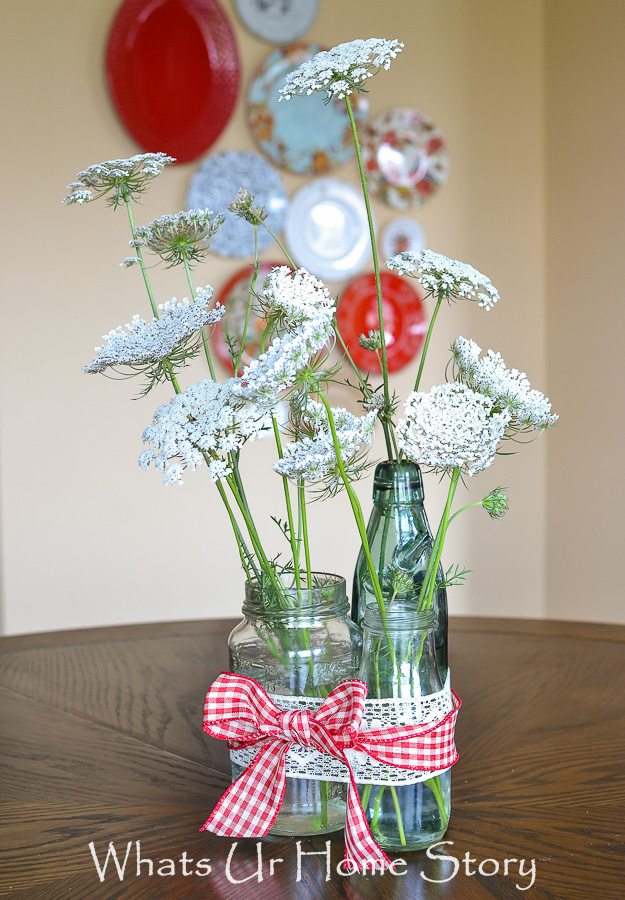 To add some interest and color I wrapped a piece of lace around the bottles followed by a checkered ribbon tied in a bow.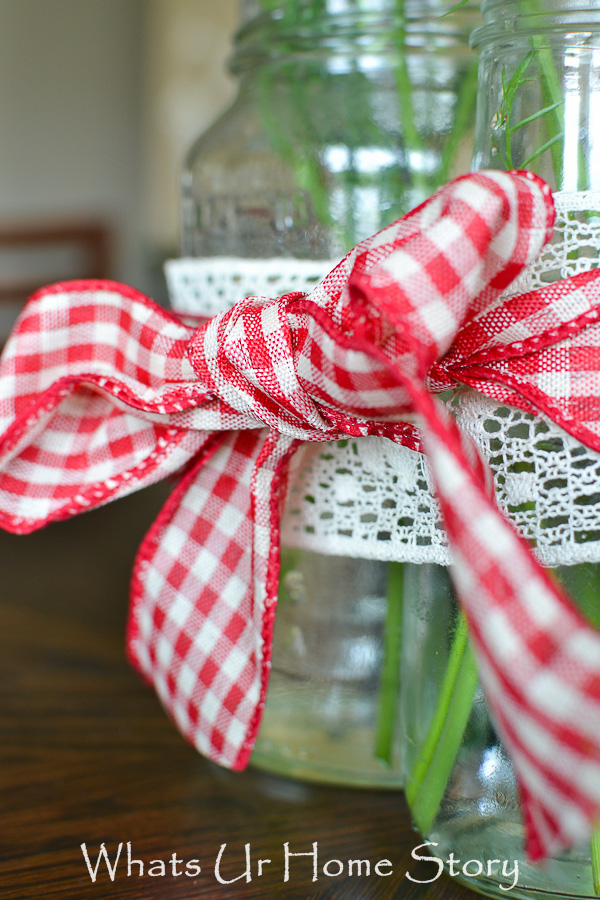 You really don't need to be fancy about it all. For the bottles I used my vintage soda pop bottle, an empty pasta sauce jar, and Frappuccino bottle that I've used as a vase before.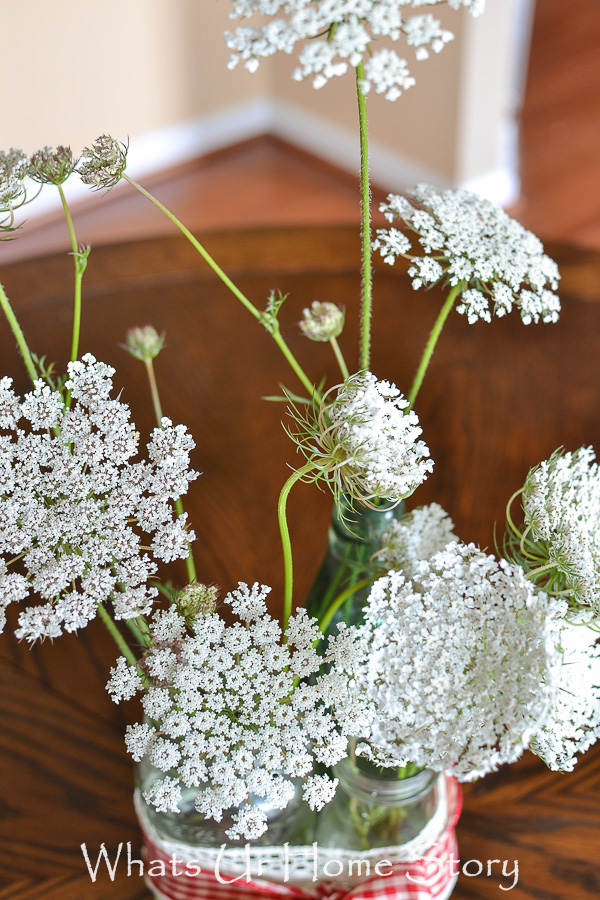 We picked the flowers from the wet land area near our home.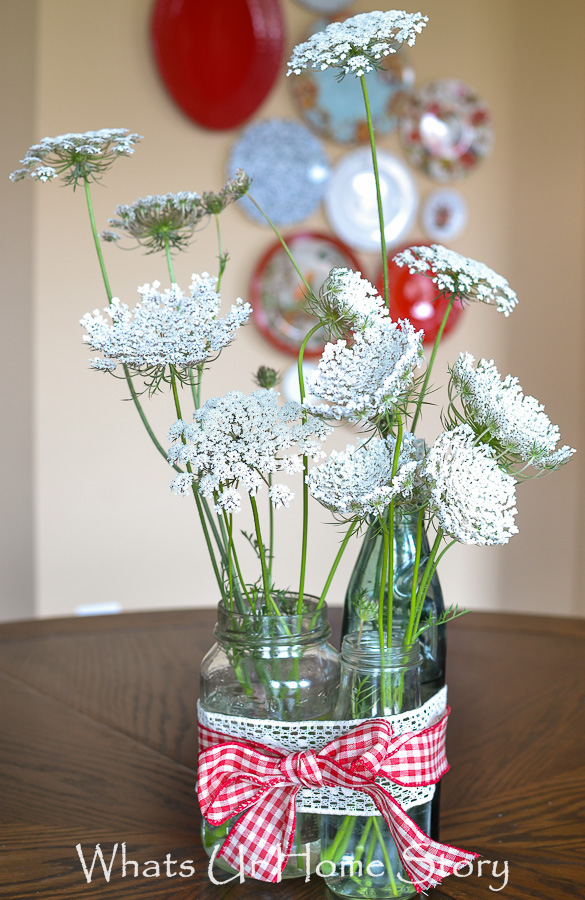 Did you know the carrots that we eat today were cultivated from this plant? It seems when young the tap root of this plant is edible and tastes like carrot. Who knew!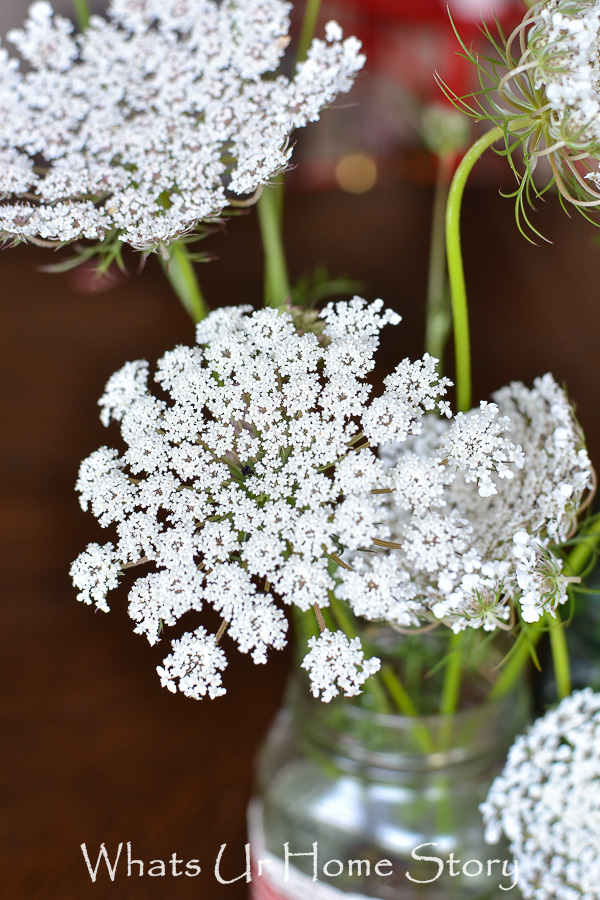 Simple and pretty, right?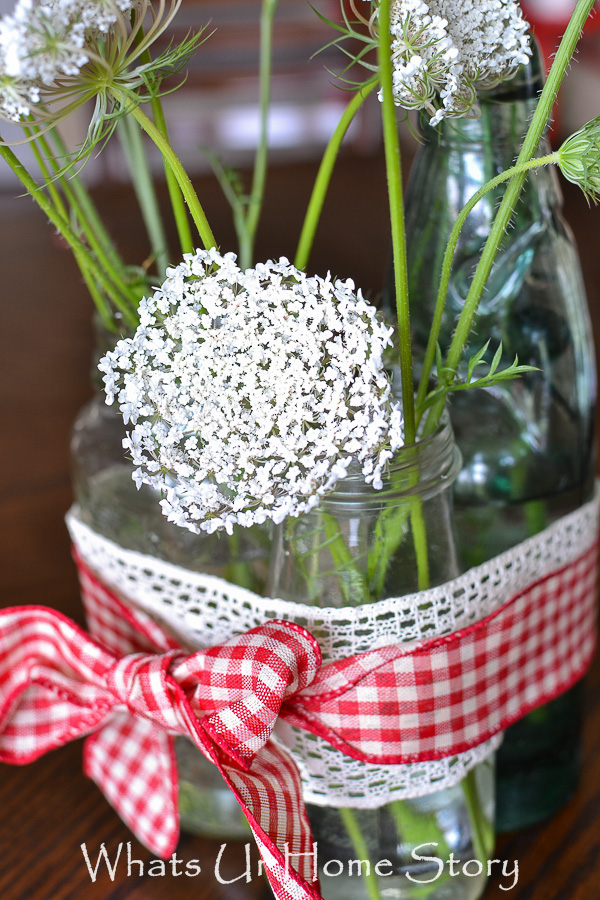 Do you decorate with weeds wildflowers?