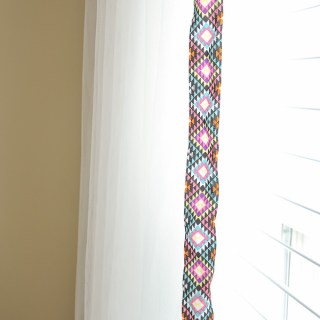 Hello….hope you all are back from a relaxing long weekend. We had loads of fun celebrating with friends, great food, laughs, firecrackers, and of course shopping. And yes I did get some DIY and crafting goodies;  antiquing wax, craft paper rolls, flat sheets, fabric, pom pom fringe, ribbon……Ahh…ribbon…that reminds me of the fast n' easy update I made to the IKEA LILL curtains in my daughter's room.
This IKEA curtain hack is one of the simplest projects that I have done and is so versatile that you could use it to update any old curtains. Here's how these 7 year old curtains looked like before.
While I was looking for some zippers at Walmart I came cross these tribal print ribbons (think they were $3.99 each) and knew exactly what to do with them.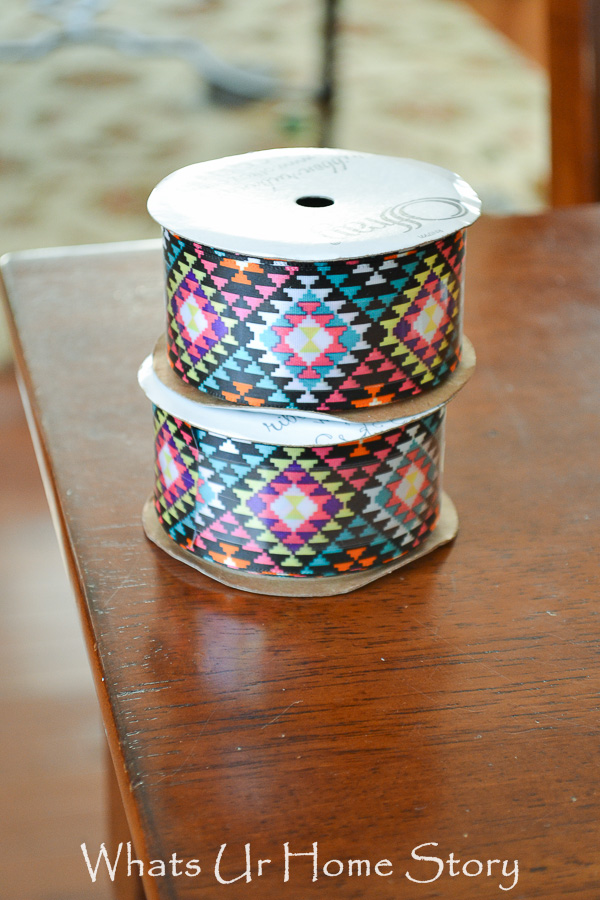 A quick straight stitch on either side of the ribbon withe sewing machine till the top and some hand stitching (running stitch) around the top hem of the curtain = instant character to these plain curtains.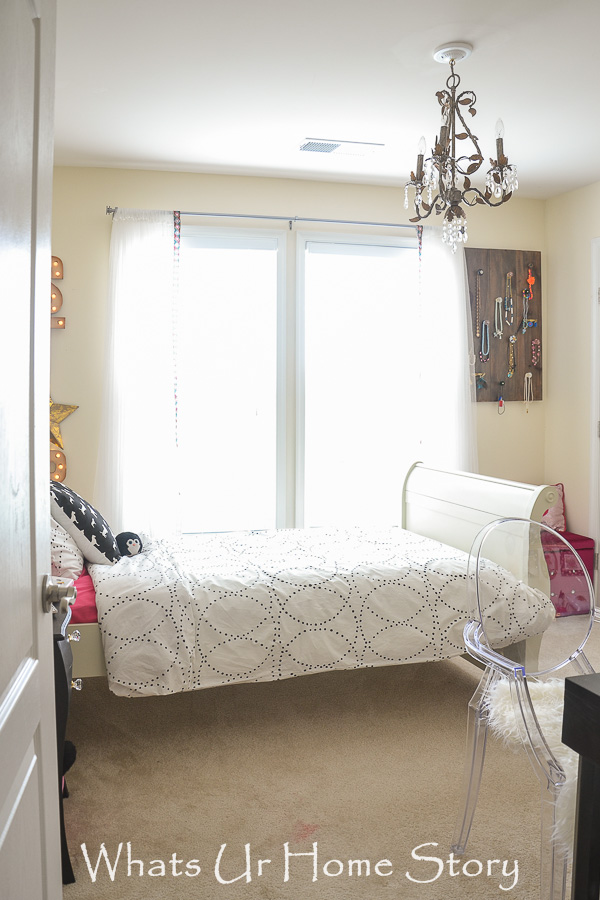 As they say it's all in the details. That added touch of color to break up all the white is just what the doctor ordered.
What's your favorite quick update project? Have you DIY'd curtains?