If you follow me on social media you've already seen pics from my trip to the Lucketts Spring Market this weekend. This is one event that I look forward to every year (read about my trip last year and the year before). This year though it was extra special; the fabulous ladies at the Old Lucketts Store were kind enough to provide us, local bloggers with a place to meet at their Design House. After meeting up with Jena from Involving Home and Jeanie from Create and Babble over breakfast we went about exploring. Here I am with Jena and Cassie from Primitive and Proper in front of Cassie's store, Sweet Clover's tent.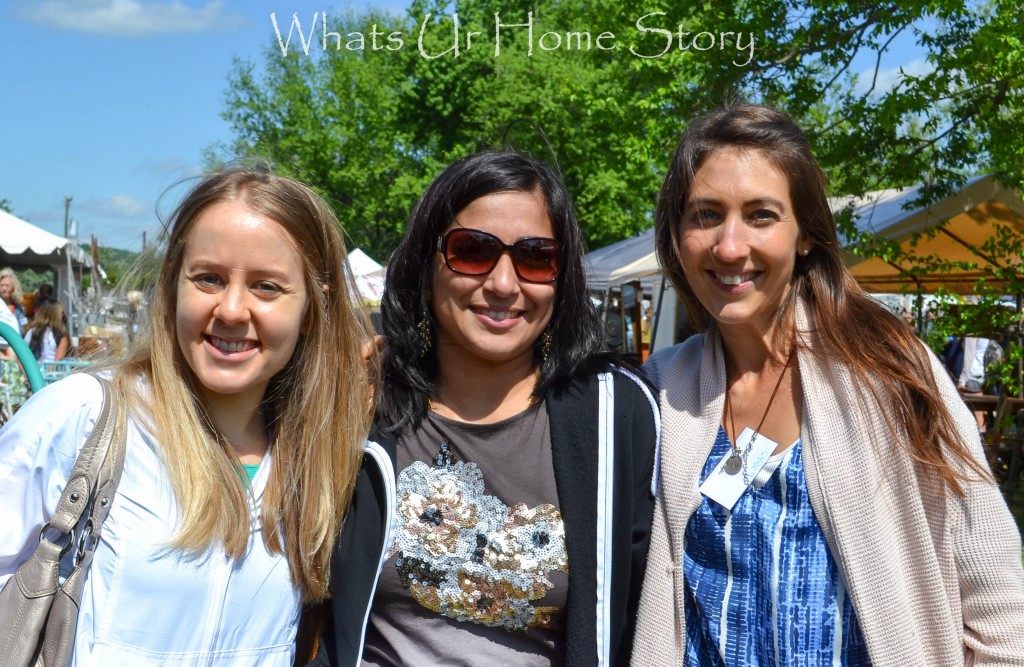 As in the previous years, this year too the market didn't disappoint; it was a treasure trove of inspiration.
Look at that chair! I'm totally bookmarking that color combination and fabric for future.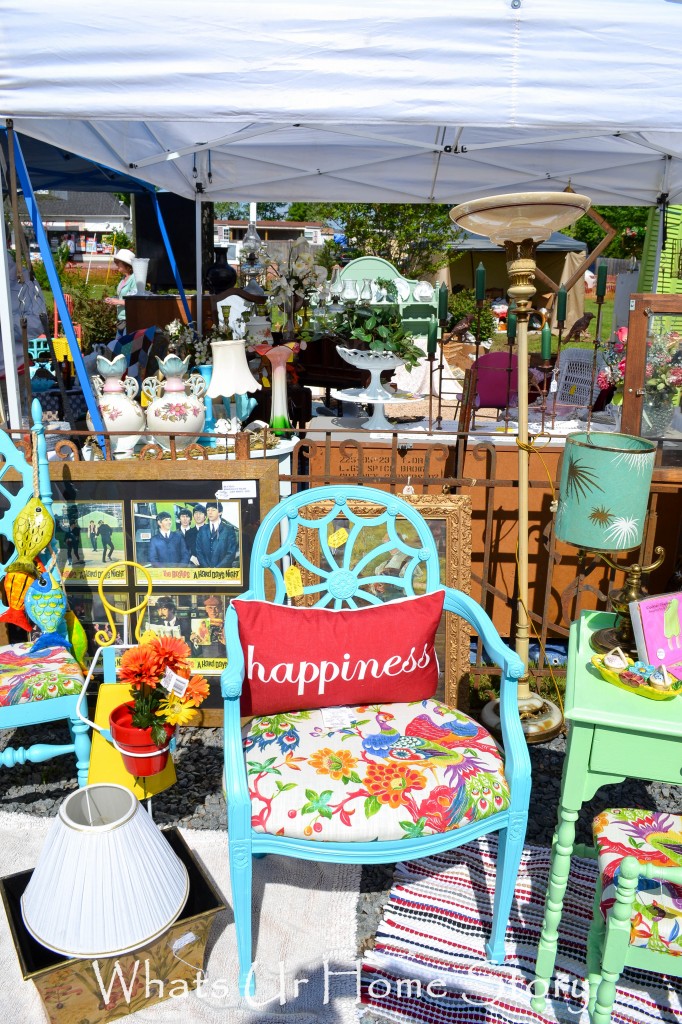 And this flower vase in a gold leafed chicken wire frame? Adding to my To Do List.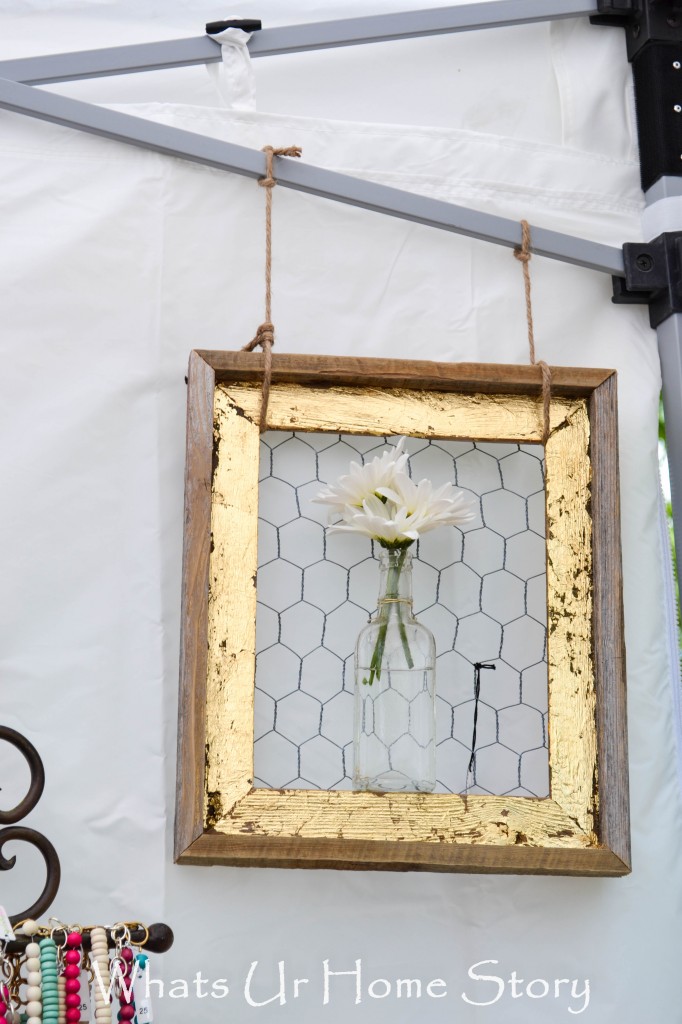 Ever thought about painted tin tile squares as decor?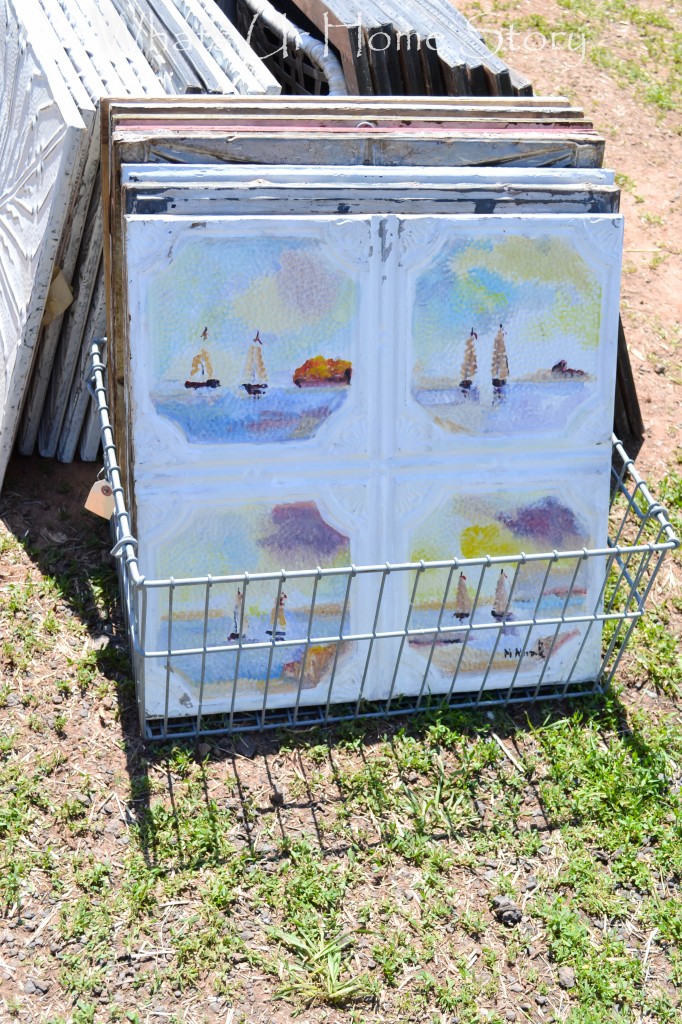 Another great paint color / fabric furniture redo.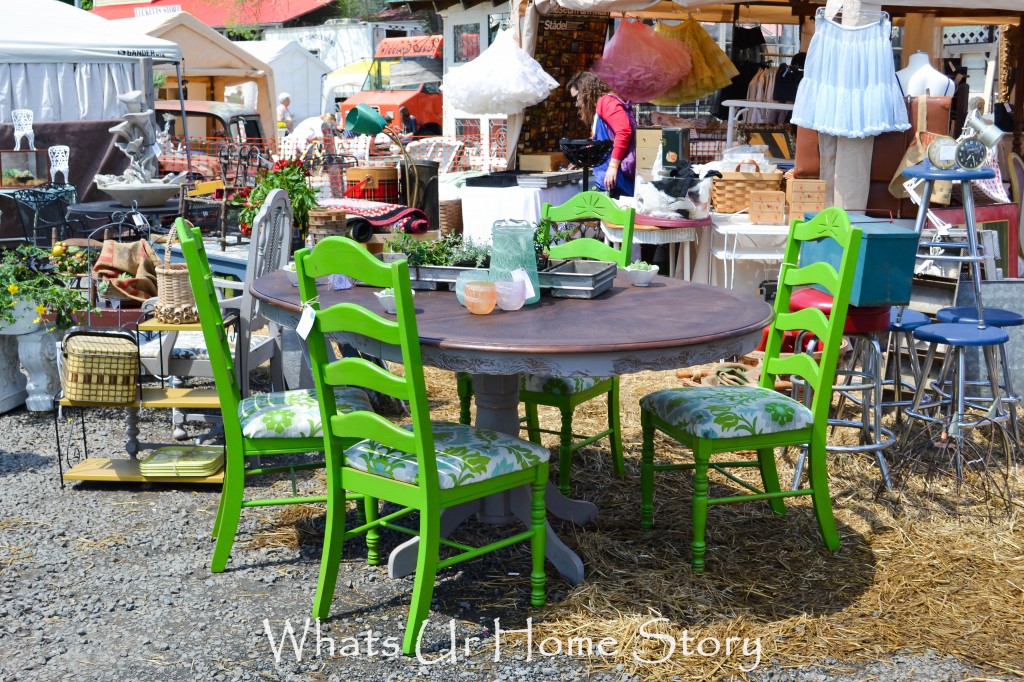 Turn a picture frame into a tray using some pretty wrapping paper, plexi glass, and handles.
Or how about taking an old crocheted lace and making it into a tray? I think they might have done the same thing I did with my lace chandelier.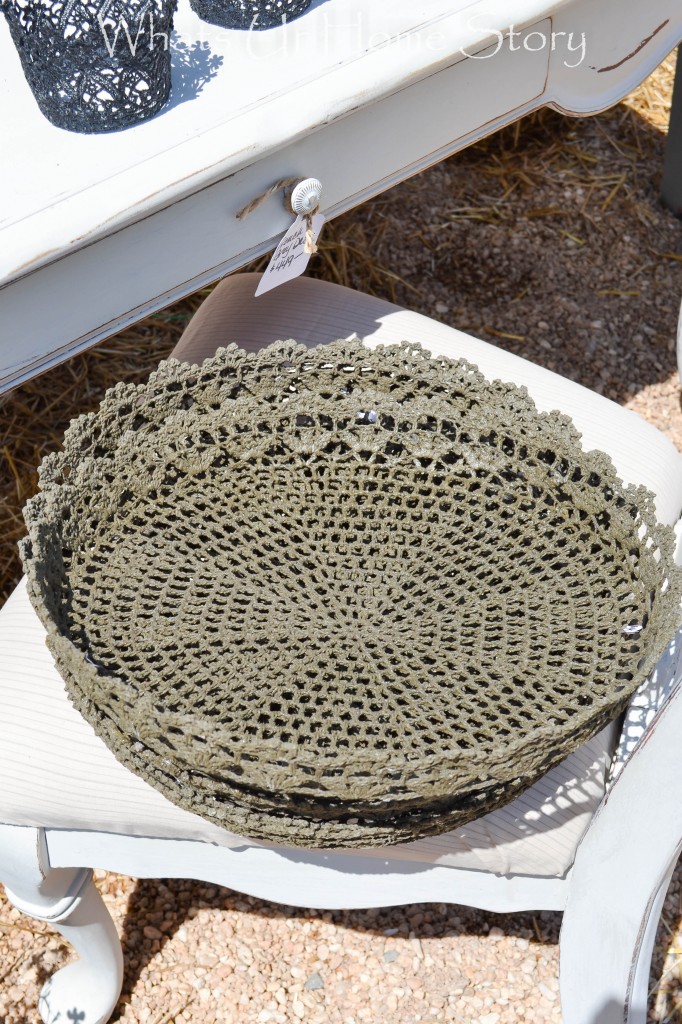 You know I fall flat when it comes to succulents. So how could I not drool over this cute lil planter?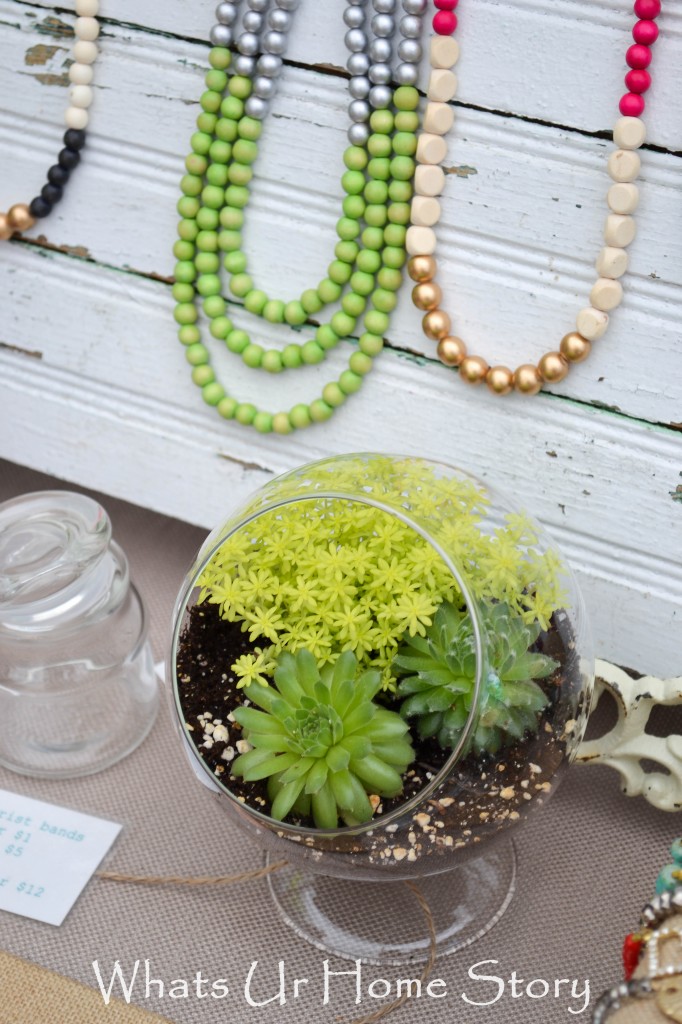 If you have some old books lying around then maybe you could make a lamp out of them?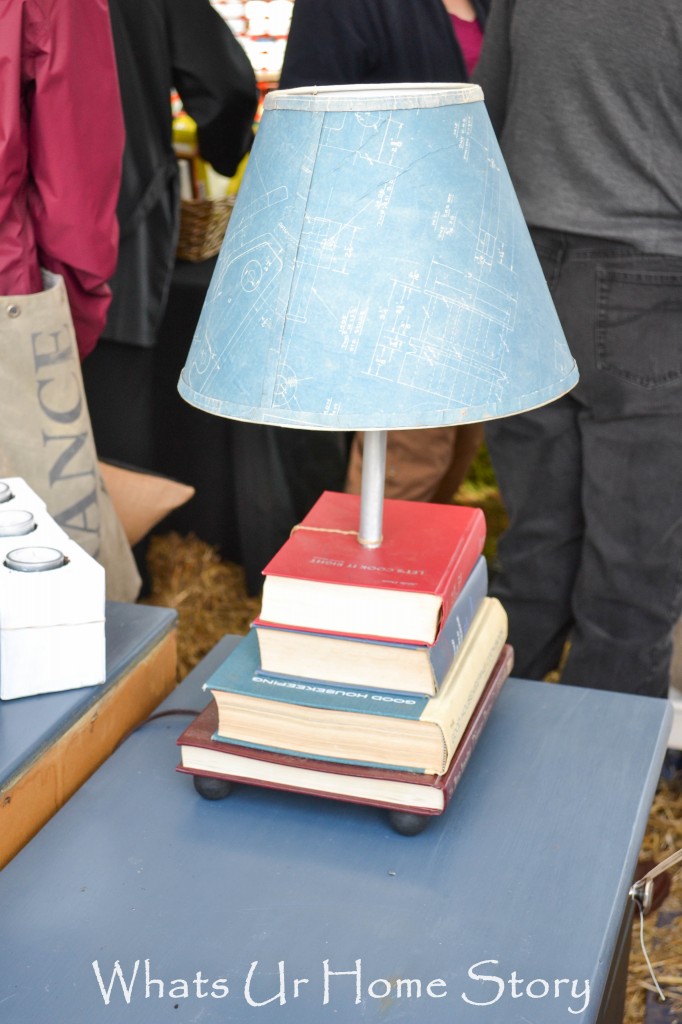 The highlight of the day for me though was meeting Marian, the one and only Miss Mustard Seed. If you haven't been to her blog then head on over right now. She is the sole inspiration behind me trying out chalk paint.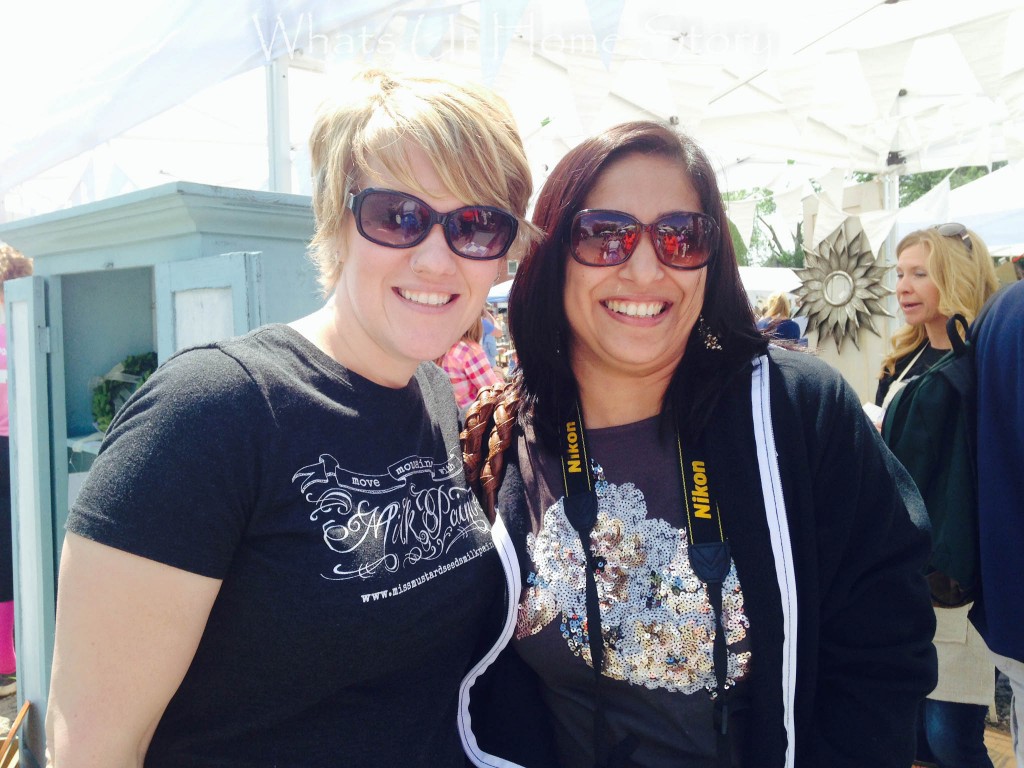 I know, you guys are waiting to see what got. Be ready to be surprised, I didn't get anything home related this year! But I did get this beautiful necklace set by Charming Finds.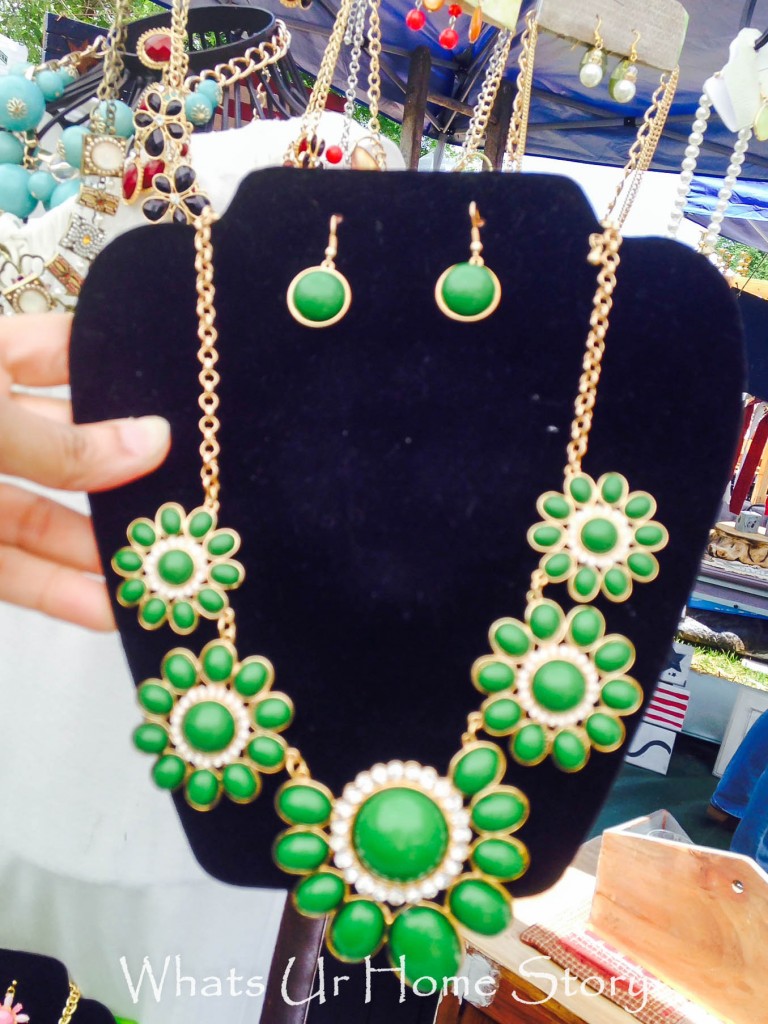 Out of these which project are you inspired to recreate?