"This shop is part of a social shopper marketing insight campaign with Pollinate Media Group® and Rubbermaid, but all my opinions are my own. #pmedia #FastTrack http://my-disclosur.es/RgFrEH"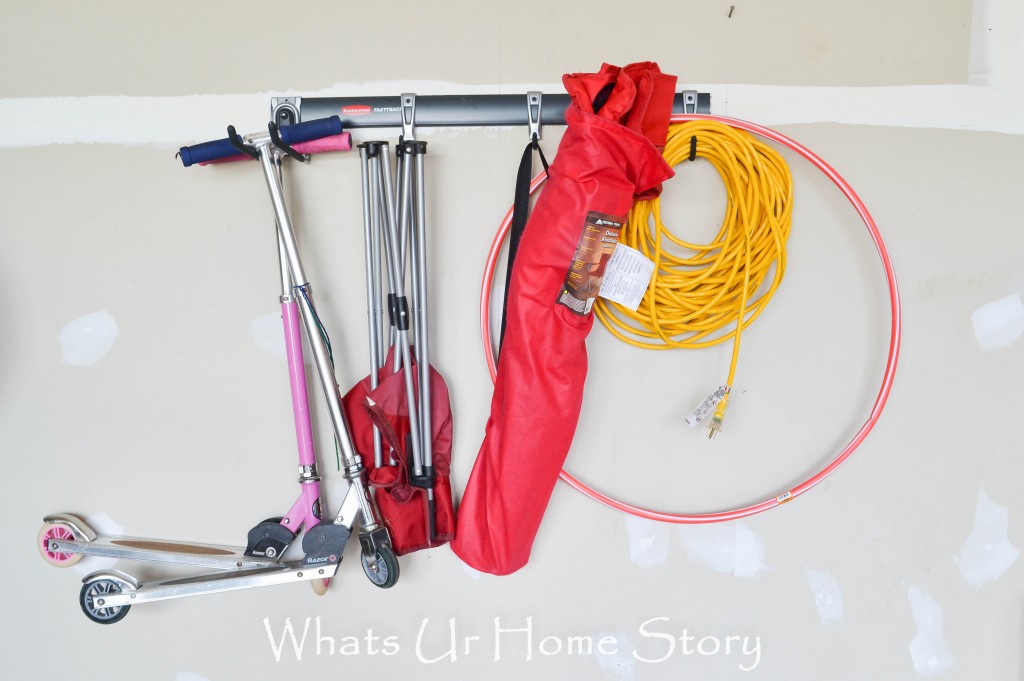 Signs that you are a DIY'er mom:
A never ending list of projects.
A garage full of other people's trash; you know what I mean pallets, old lamps etc.
Piles of shipping boxes in your garage that you've hoarded in case you need it for a spray paint project.
Thrifted furniture peeking out from under those cardboard boxes waiting for their turn to shine.
Half-finished paint projects, again in the garage.
All sorts of tools, extension cords, Spray paint, paint cans spewed all over you know where.

Bikes, skateboards, scooters, lawn chairs all just lazily thrown around in the garage………….
Sounds familiar?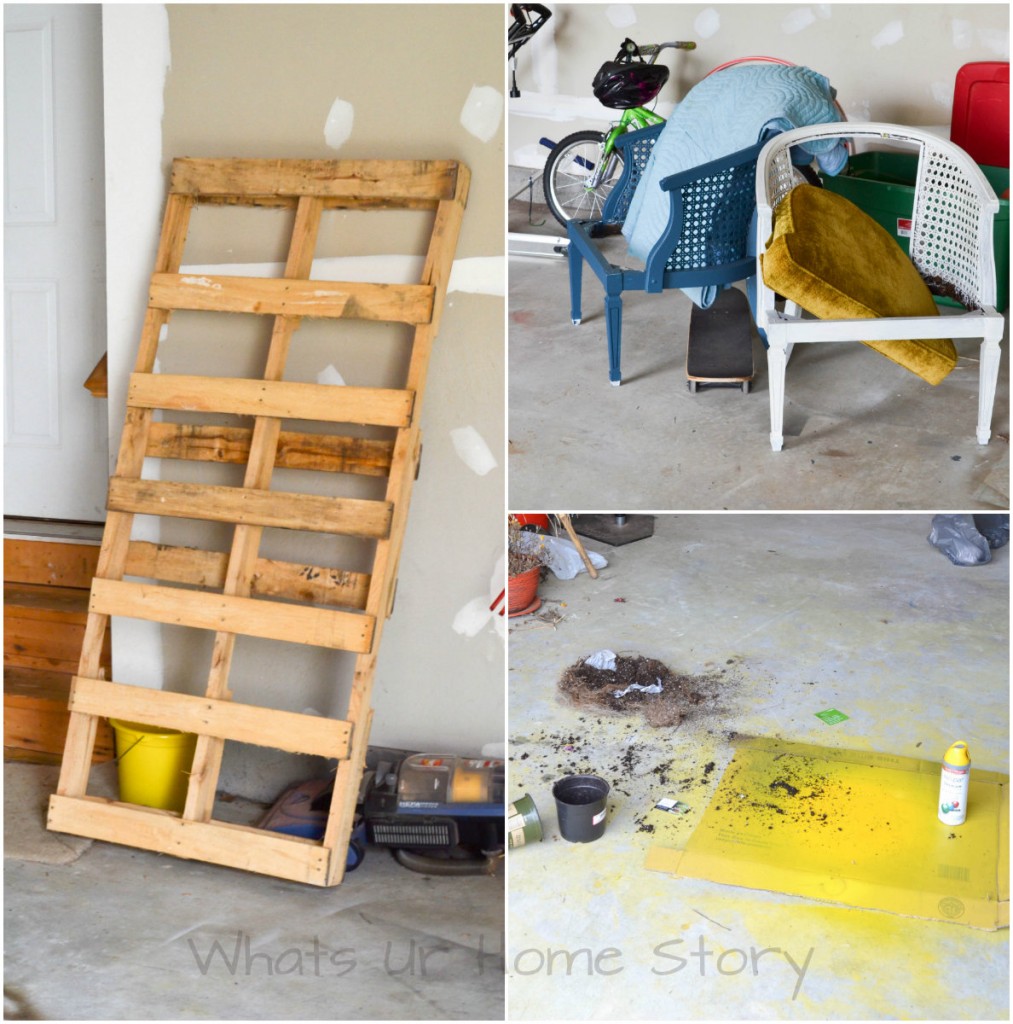 Unfortunately or fortunately in our home the garage has to bear the brunt of kids being kids and mom being a DIY'er/ hoarder. All seems fine until, "Vidya, have you seen the hammer?" & "B, where are the loppers? I need to prune the roses." And the task of actually finding things when you need them becomes as alien as visiting the moon!
With Spring well under way it was time for us to get organized in the garage and what better way to do it than with Rubbermaid FastTrack 5pc piece Kit from Target? You too can get the ball rolling on your garage organization with the Rubbermaid FastTrack 5 piece Kit. It is on sale at Target (in stores only) for $28.89, reg. $33.99, from May 18, 2014 – May 24, 2014!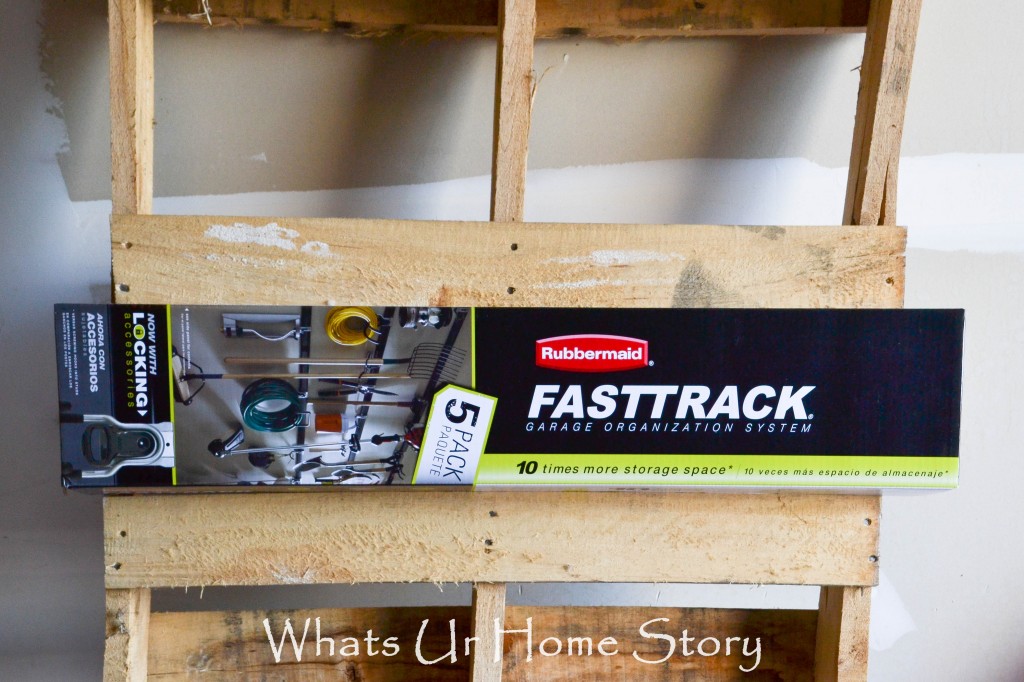 The installation was super easy, you just have to screw in the rail to the studs. The hooks just snap into place on the rail. Someone was feeling extra helpful that day and installed it for me. Or did he think that I wouldn't notice how easy the project was and he could brag about getting that task done for me? 😉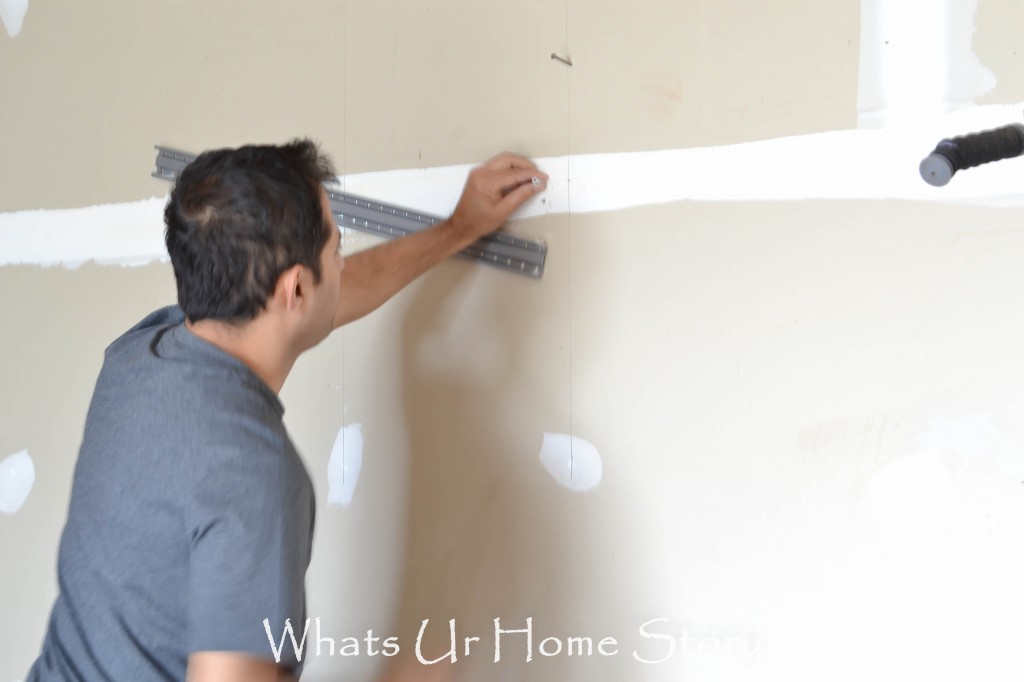 Two of my favorite features of the organizer are the scoop hooks (the extension cord hangs on one of those) and locking multi purpose hook. The latter is the perfect solution for hanging scooters. My kids use their scooters a lot and it used to be very difficult for them to get those off the usual bike hooks but now with these storing and accessing their scooters has been a breeze. They can even put the scooters back on the hook easily when they are done playing!
A zoomed out view of the after;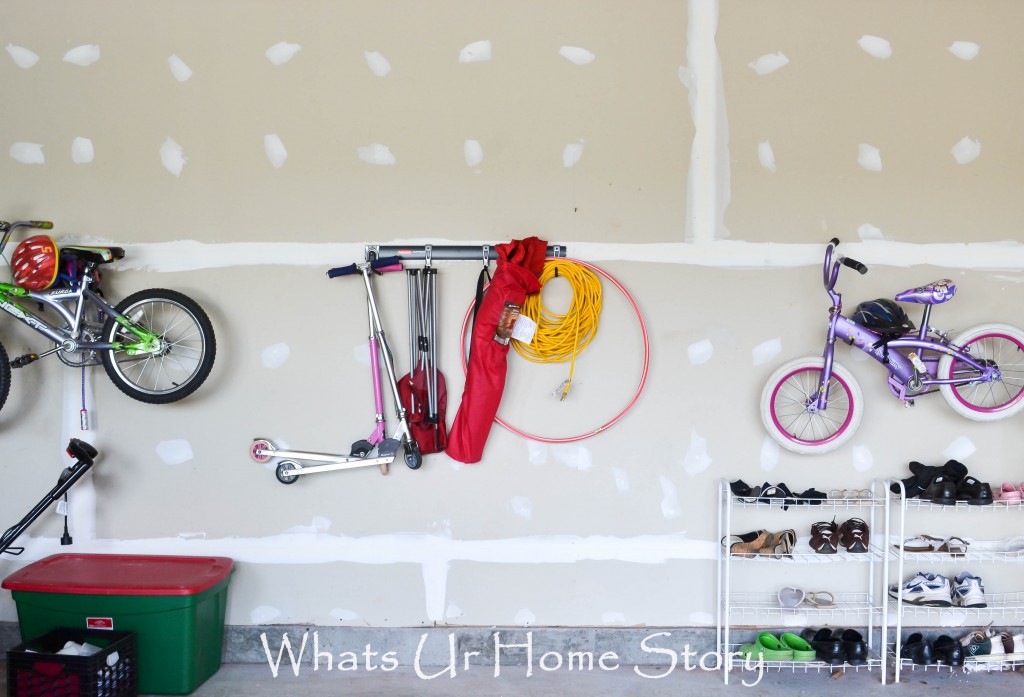 I know, this is just a tip of the iceberg; the only way to completely reclaim our garage is for me to wrap up all those half finished projects. Working on it…..At least I'm glad that the kids can get to their toys easily now.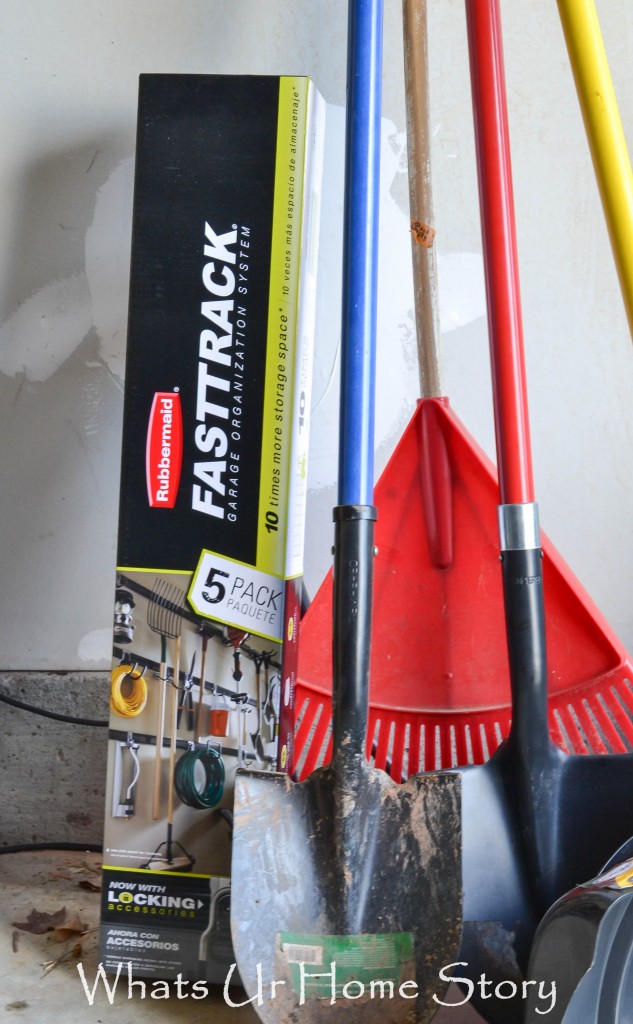 How is your Spring cleaning going?