Finally…….I broke the Old Lucketts Store curse. And what better way to break it than heading to their annual Spring Market? I have heard everyone rave about this store and the event….now I know why. The Old Lucketts Store = Vintage Hip. And the spring market is like Vintage Hip on steroids. So let's dive in straight away. Beware it's a pic heavy post.
As soon as you enter the fields you are greeted with these rusty letter signs. Uber cool ($59 a pop).
Most of these old windows and doors were converted into decor by inserting mirrors in them. An idea that could work even on a smaller scale.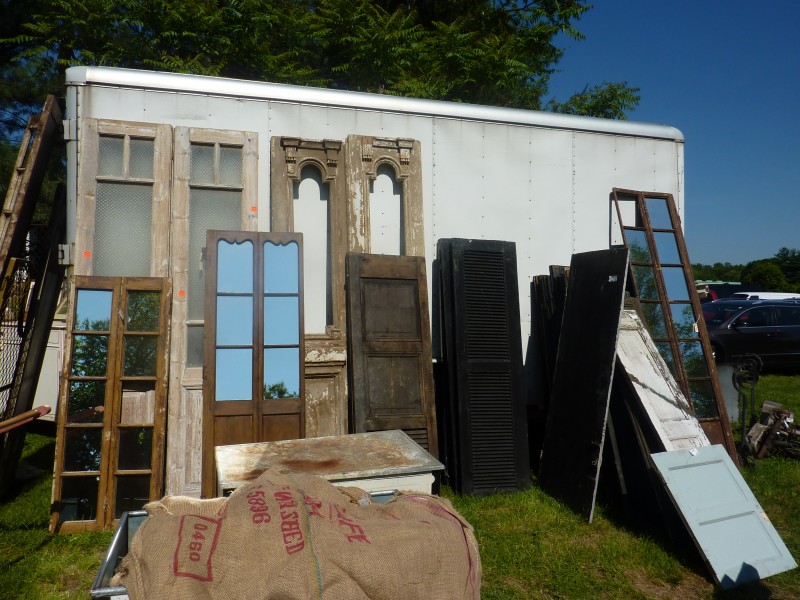 There were long horn skulls, deer skulls, antlers… you name it. I so….would have brought home one of these, at least a small one ($29) had I not set a budget of $50 to spend. I know, it is kinda meager but hey I've been spending quite some dough on antiquing and at the local Salvation Army lately.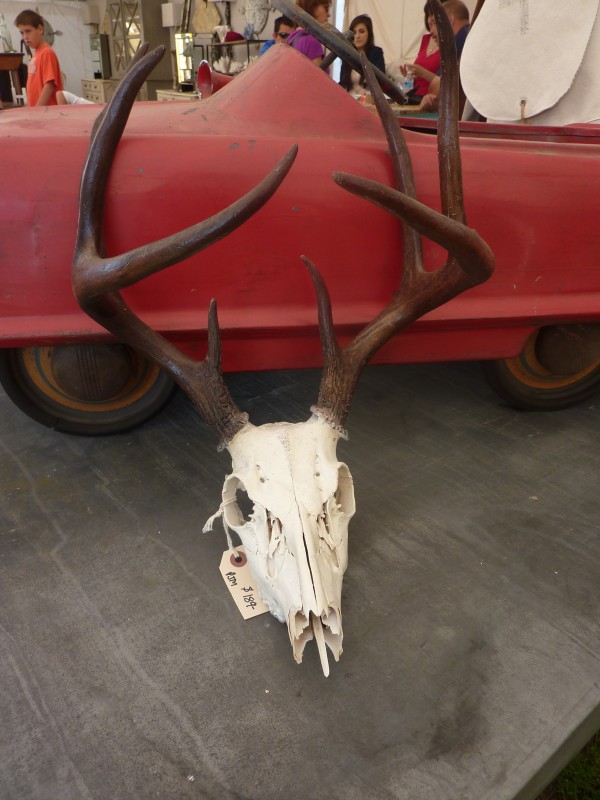 The list of goodies goes on and on….Will share some of these finds in the next Window Shopping series. For now let's take a look inside the actual store itself. That twig mirror was to die for.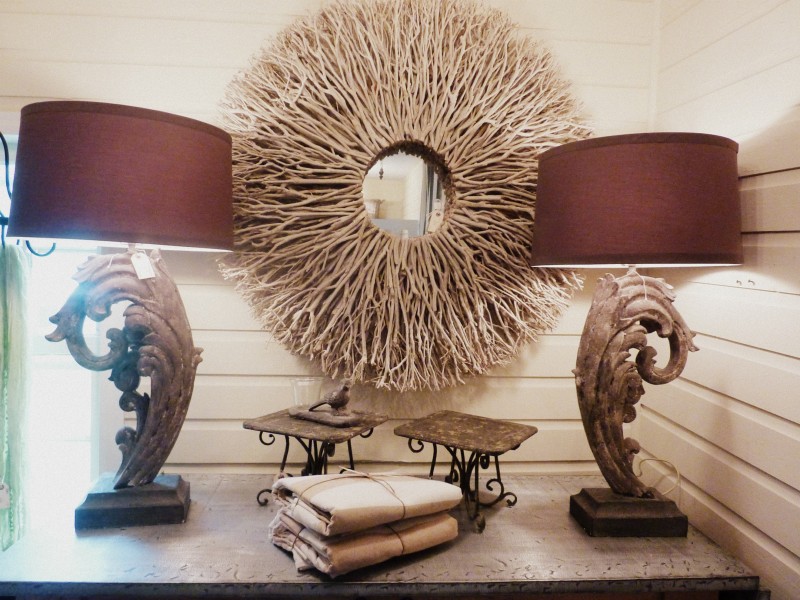 Everything in the store is for sale and as expected I wanted to buy all of it.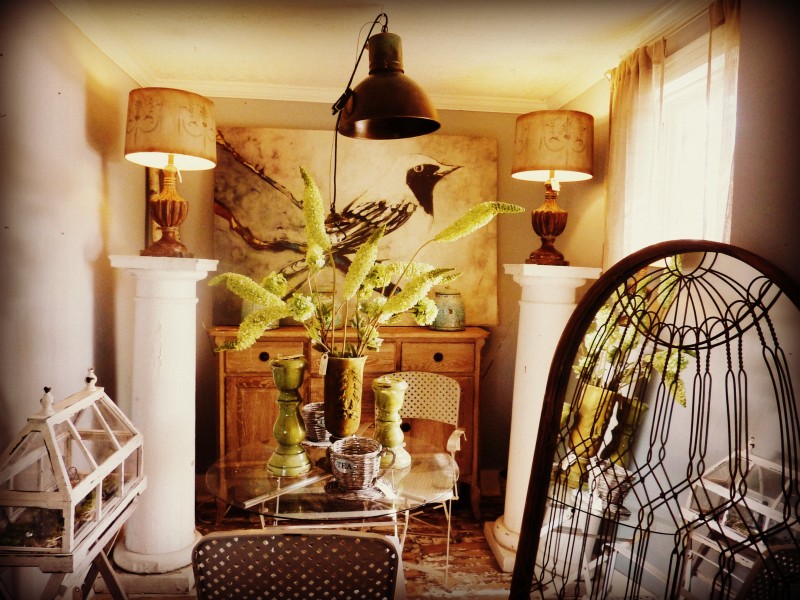 Seriously……it is a haven for all those vintage and antique loving folks out there.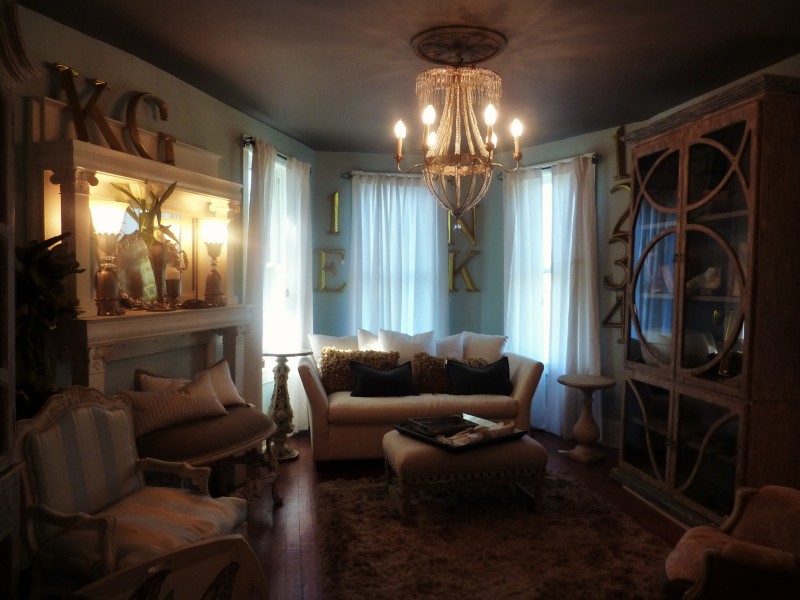 Who would have thought that a large Rhino print would be so cool?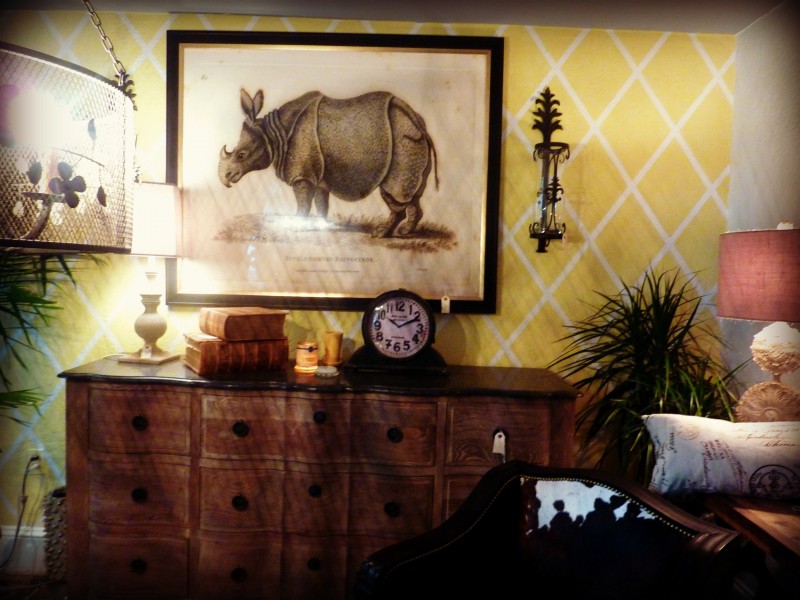 They have unique items for every room in your home.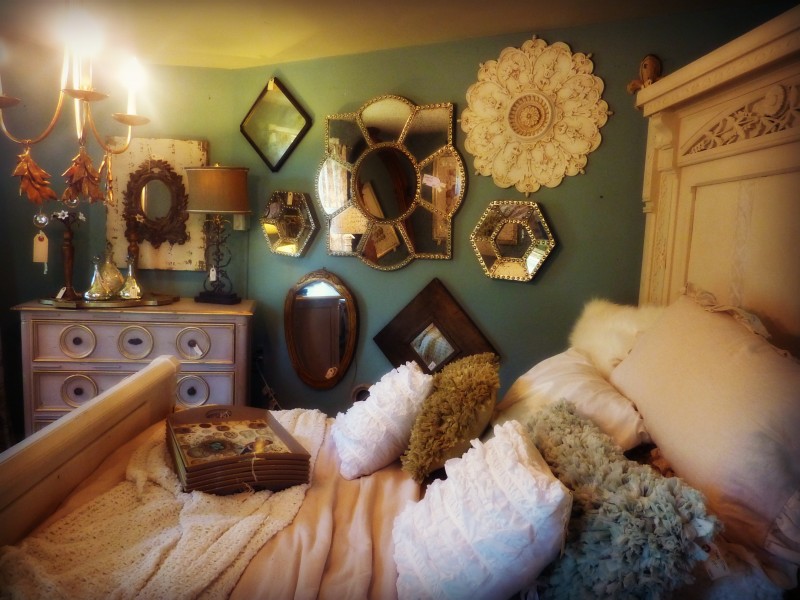 More….Totally digging that giant clam shell.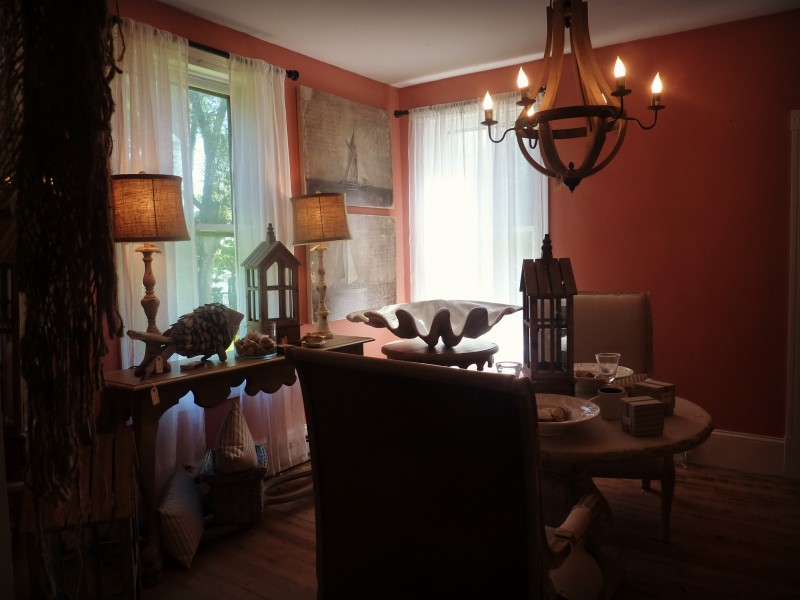 Now for the big question, did I spend my $50? Mmm…. I did, actually went over…$61. 😉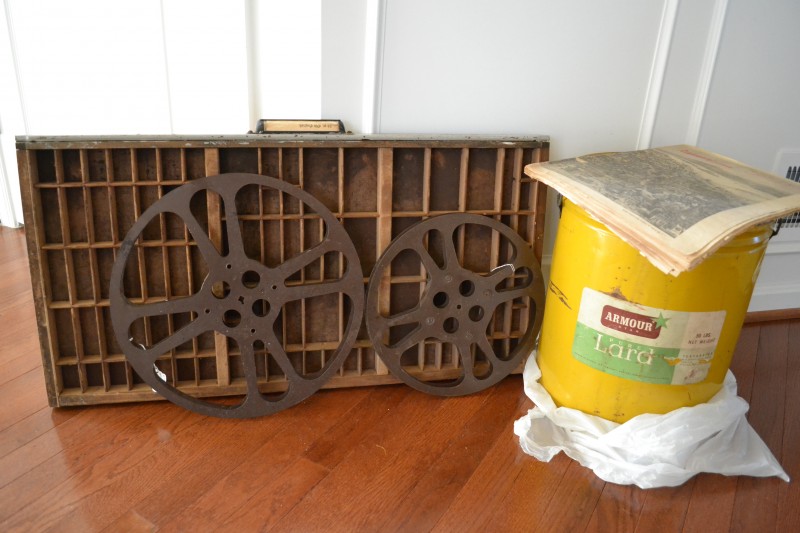 The two vintage movie reels and the printing press type case letter drawer set me back by $45. The big movie reel was marked down (because it was the last day of the market) from $60 to $45 and the small one from $30 to $18. The drawer was marked down from $20 to $10. All for $45, not bad right? A very important lesson learnt. Always go the second day, the vendors are willing to make a deal with you as they do not want to haul the stuff back with them. In my case….  should take B, the second best haggler in the world after my FIL, next time for sure.
The yellow can is a vintage lard tin. Planning to use it as side table. I didn't bargain at all for this (kinda felt dumb afterwards for not trying) and paid the full $15. The 1960's newspaper is full of news and maps from the 1860's. No idea what I'm gonna do with that. Since it was only a dollar bought it.
As I had imagined the market was a treasure trove of inspiration. I'm in awe of every vendor in the market including my blogger friend Grace from Chic Restorations. All I could think of the whole time was I am coming back next year……as a vendor. 🙂
If you are in the area definitely make a trip down there. The store and the annual spring market is totally worth it.