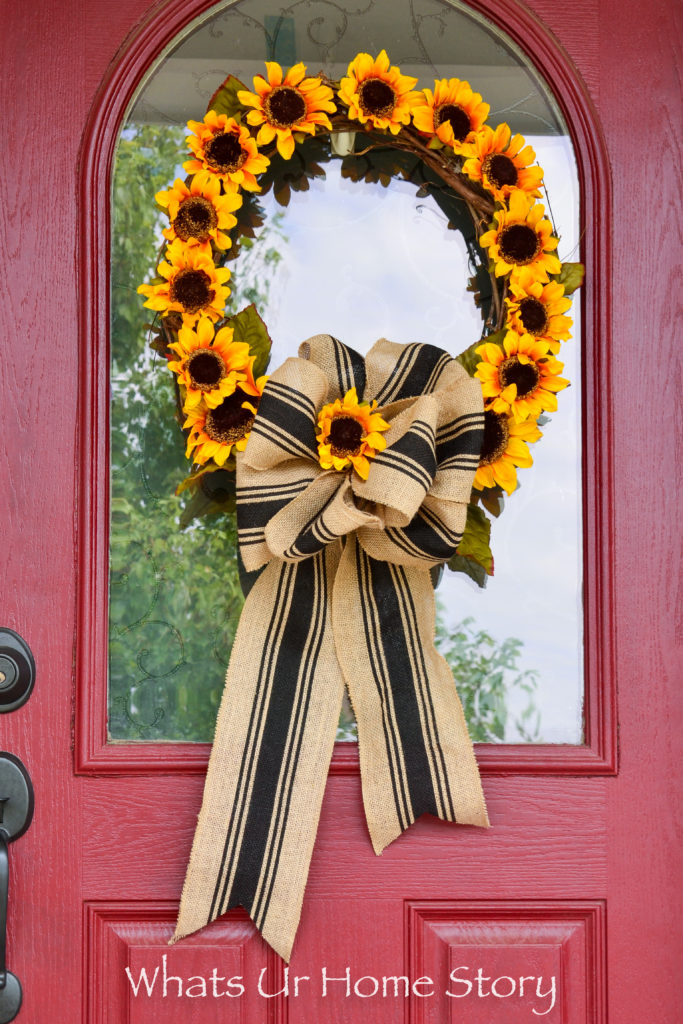 The weather is slowly but surely starting to get chilly around here. That can only mean one thing, Fall is here. 🙁 Yes, it is a beautiful season n all but sorry Autumn lovers this girl raised in the tropics will always be a diehard Summer fan.Over the weekend I reluctantly started bidding adieu to my favorite Summer by updating the decor around the house starting with this easy sunflower wreath on the front door.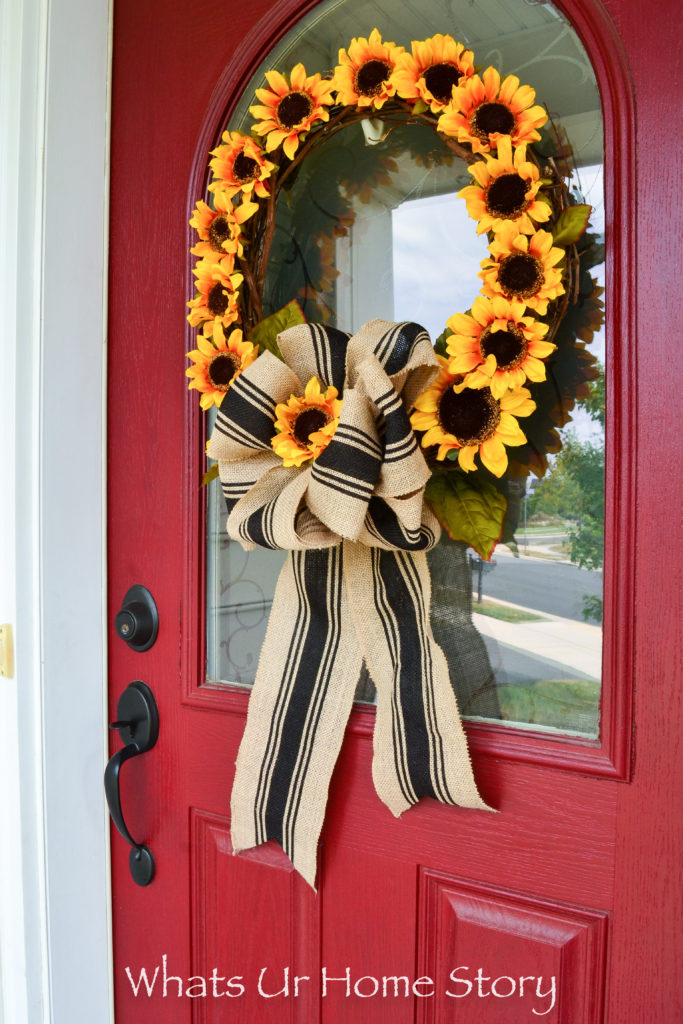 Coincidentally this also marks another or rather several changes going on in my life right now. With the kids back in school, a new job for me, and all of us struggling to get back into routine I haven't been able to dedicate much time to the blog. A big thank you to all of you who have reached out to me wondering about the slow pace recently. The new job especially has been demanding as it requires me to take some certifications, which unfortunately is adding more to my already crazy schedule. I've worked on quite a few projects over the Summer like my closet makeover, the office room and family room updates and can't wait to share them with you. So please bear with me as I navigate through this busy time.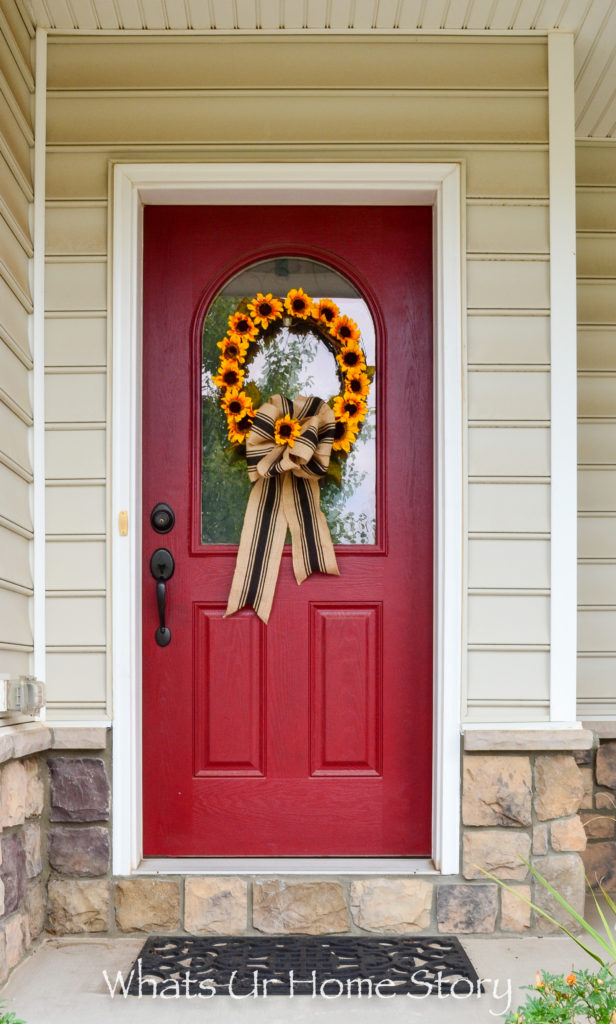 Coming back to my sunflower wreath, I went with my trusty old grape vine form (yes the same one I used for my Easter Egg wreath) along with 2 bunches of sunflowers and a burlap ribbon, all of which were 50% off at Michaels' seasonal decor sale.
Materials
Grapevine wreath
2 Bunches of sunflowers
Wide Burlap ribbon
Pliers or wire cutters
Floral wine
Pipe cleaners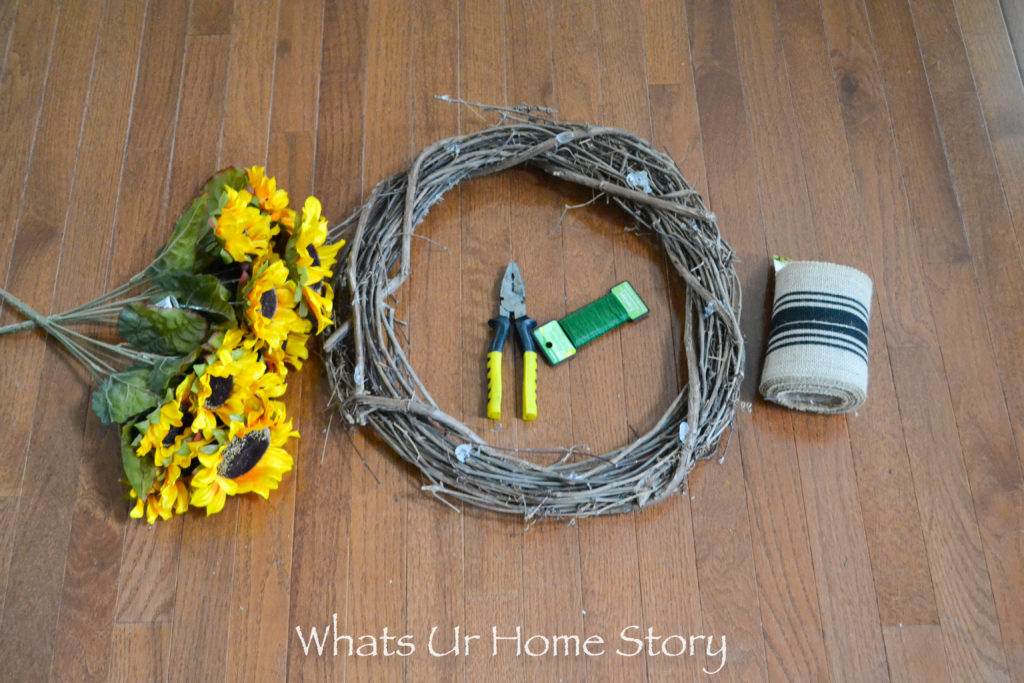 Tutorial
Using the pliers cut the flower stems to about 6-7 inches long.
Leaving about 12 inches or so space in the bottom center of the wreath push the biggest flowers (my bunch had flowers in different sizes) through the wreath form on either side. I found it easier to work when I pre-bent the flowers as shown in the below pic with the pliers.
Make sure to bend the flower so that the petals face you. Once you like the way it looks secure the wire stem by twisting it over some of the grapevines in the back. You could also use a piece of floral wire to secure the flowers.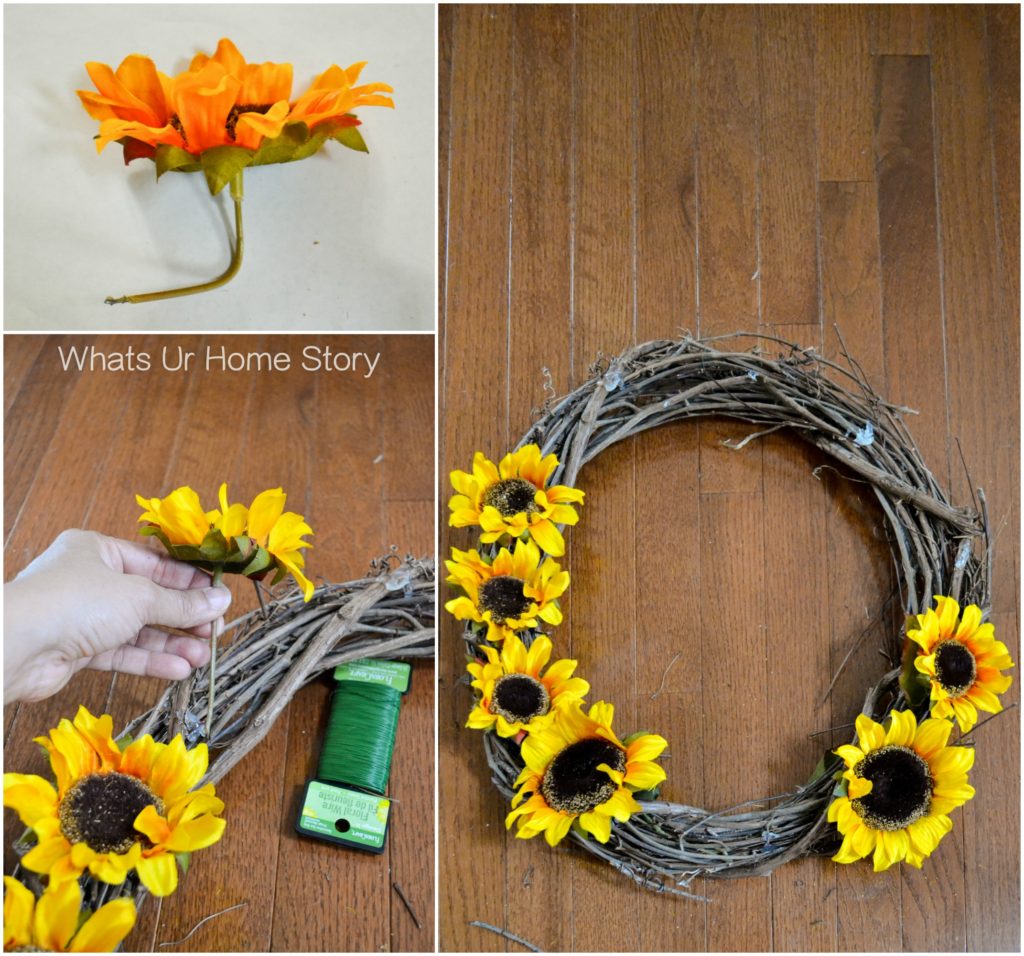 Repeat till you have covered the entire wreath form.
To make the big burlap bow; after leaving about 2- 2.5 ft from one end, squeeze/crumple, and hold the burlap ribbon between your thumb and index finger.
Start making tight loops (make sure to make them taunt and not too big as they become floppy and loose shape when big) on either side of your finger.
For my bow I made 4 loops on either side, so total of 8 loops.
Using a pipe cleaner properly secure the loops at the center where you are holding.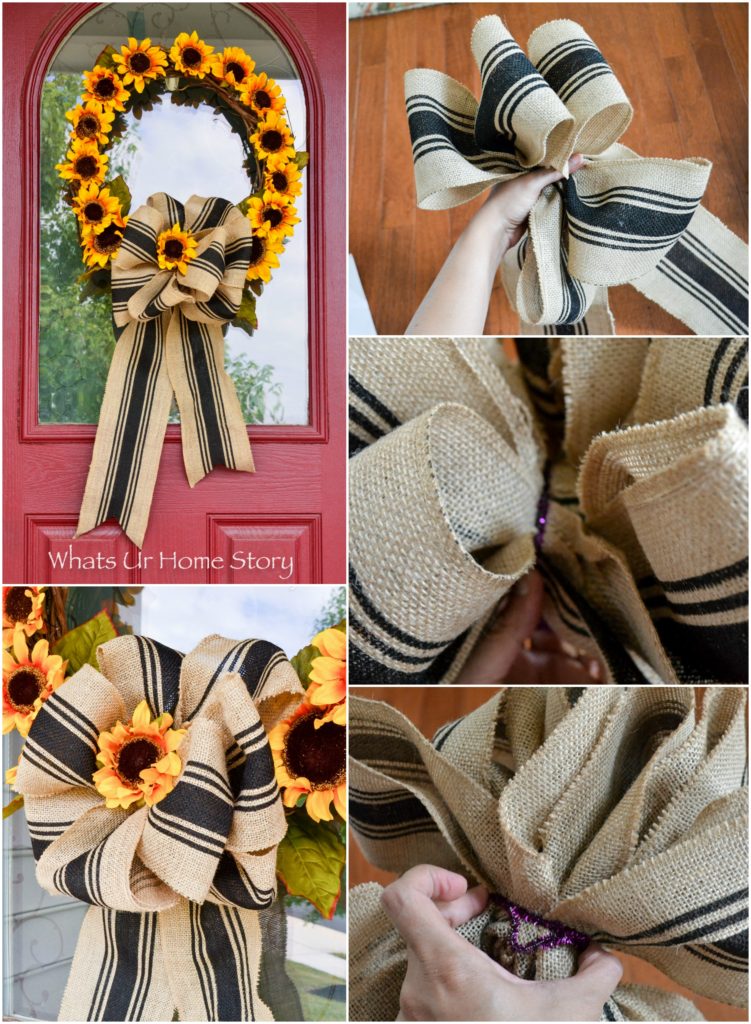 Cut any excess ribbon off after leaving about 2-2.5 ft for the swag.
Trim the ends of the bow with a V or a slant cut.
Push a sunflower through the center of the bow and secure it to the pipe cleaner in the center with another pipe cleaner.
Attach it to the wreath with yes, another pipe cleaner.
Fluff up the bow loops as you like and now your sunflower wreath is ready to hang.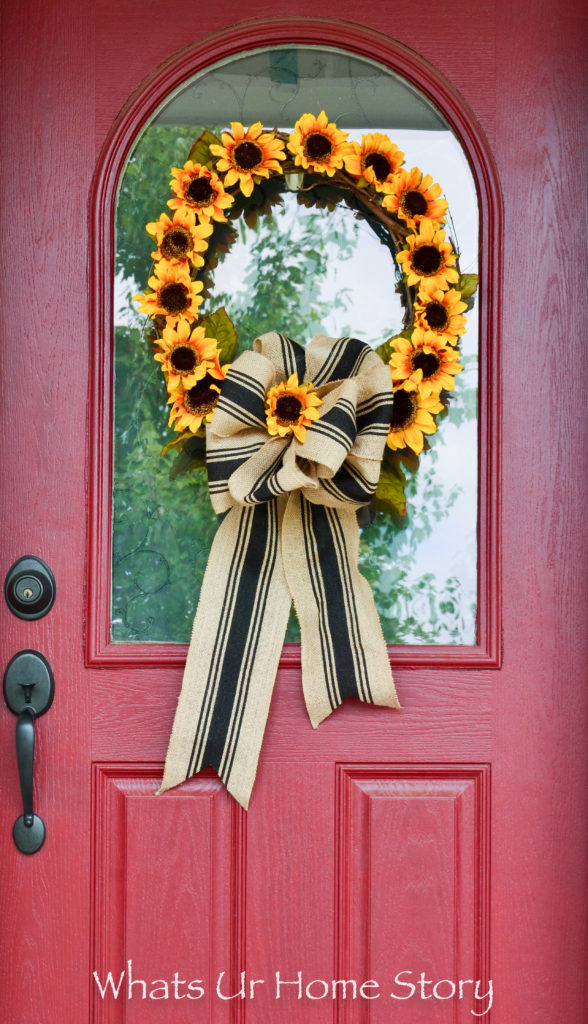 Have you started decorating for Fall? Are you looking for more Fall decorating ideas ? If so then do check out these posts.