Whether I'm on a tight budget when decorating my home or looking for unique items I make a quick run to my local thrift store. Not every trip is rewarding but most are. I come home with at least one of the below items and loads of ideas on how to make them fit into my decor. Rarely do I use the piece as is, something you have to be prepared for when you are shopping at a thrift store. I tell ya, keep an open mind when visiting your local thrift store I'm sure you will find something that will work for you at a great price, the best part of thrift shopping.
Here are my favorite things to buy at a thrift store.
Frames
Off late literally every frame that I've used in my decor has come from thrift stores. Sometimes I have to paint the frame other times the mat. Either way it is an easy transformation to make it work with the rest of your stuff. All the frames I used in the gallery wall above my son's bed are from the local Salvation Army.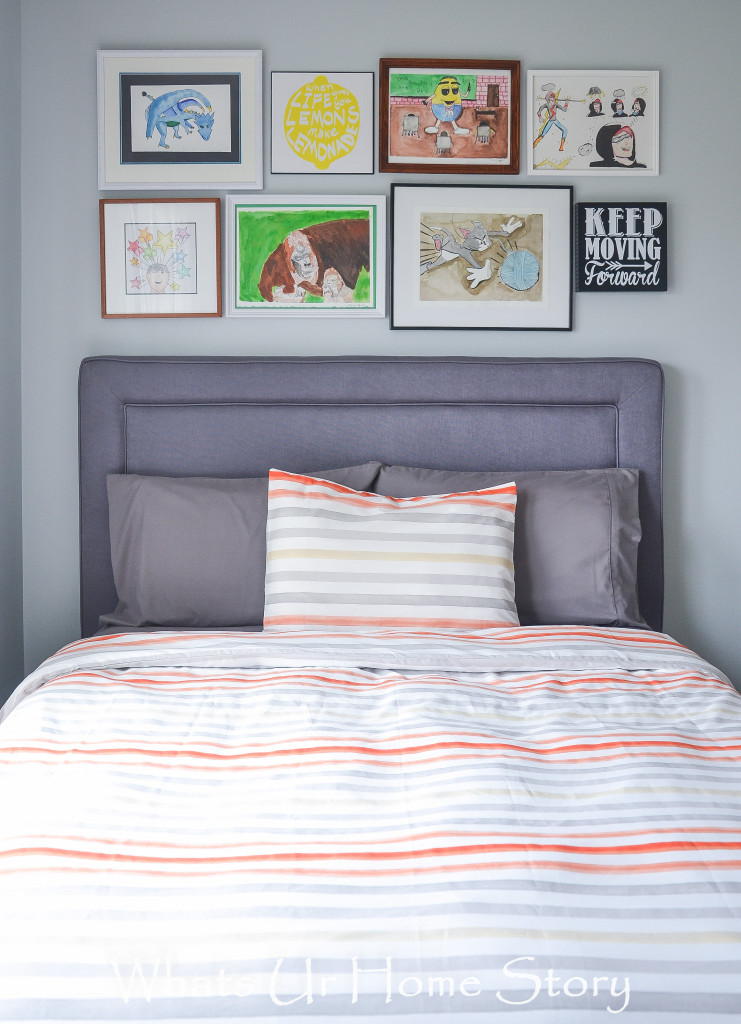 What to look for when buying frames from the thrift store? Look for solid construction aka the joints should be snug. I've seen way too many where there is a gap between the wood in the corner. You might or might not be able to fix it . So why take the risk? Keep looking. The glass shouldn't have any scratches or dings. No visible dings on the wood of the frame. Also remember to turn the frame around and examine the back. How easy is it to take it apart? Are you sure you'll be able to put it back in one piece if you take it apart? I've seen every sort of contraption you can image used to hold the backing of frames, some are just not meant to be taken apart.
Here's another gallery wall, this time in my daughter's room where majority of the frames came from the thrift store. The rest came from vintage/antique stores.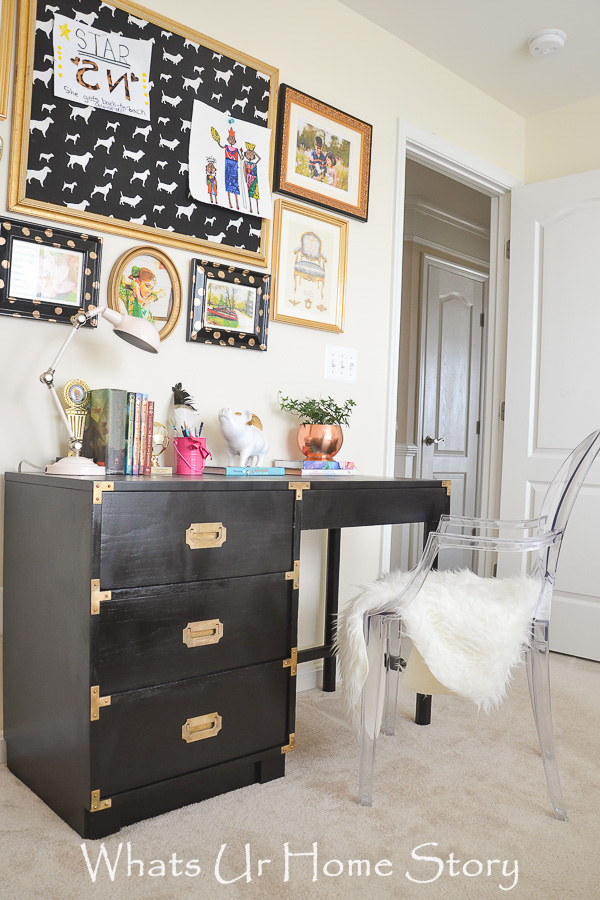 More thrift store frames and black and white art that I printed on my home printer in my powder room.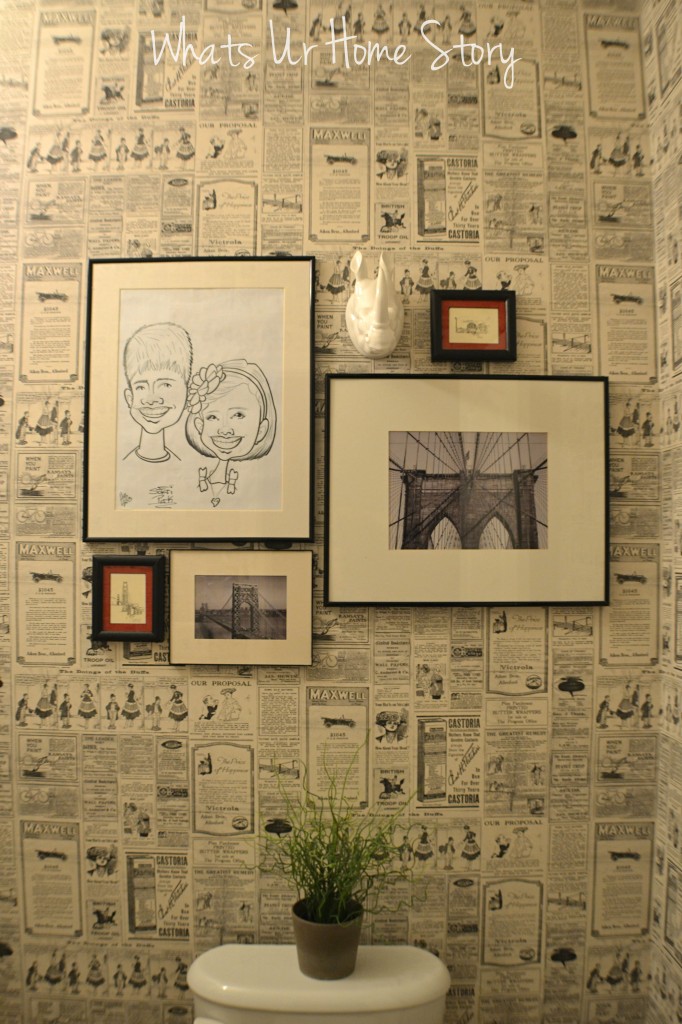 Vases & Planters
Vases and planters are another win win item at the thrift shop. Most of the time these can be used as is with just some cleaning. Look for interesting shapes and patterns, no cracks. The blue Chinese pottery-ish vase that I use for my glitter feathers in my guest bedroom is a great example.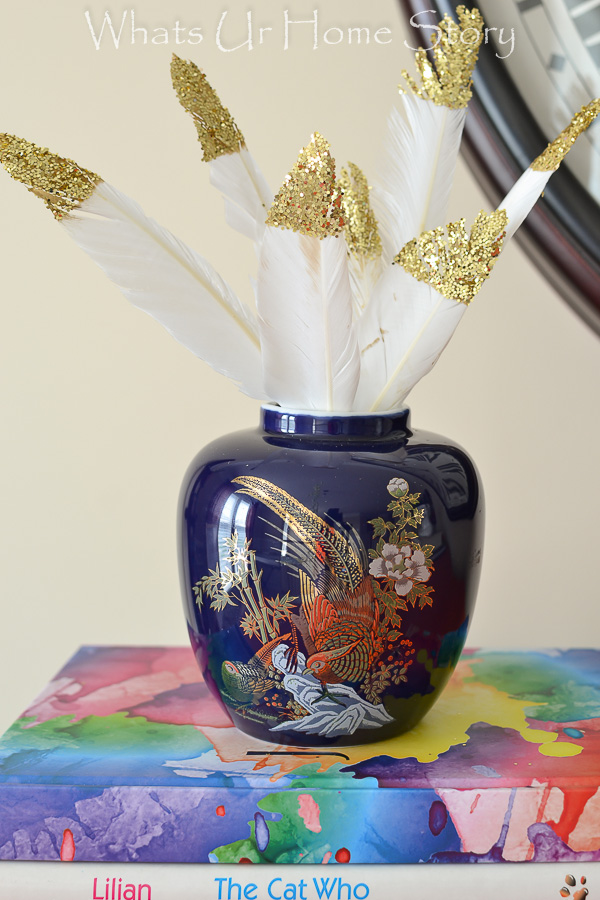 Found the copper vase that houses my aloe vera at the thrift store too for like $2.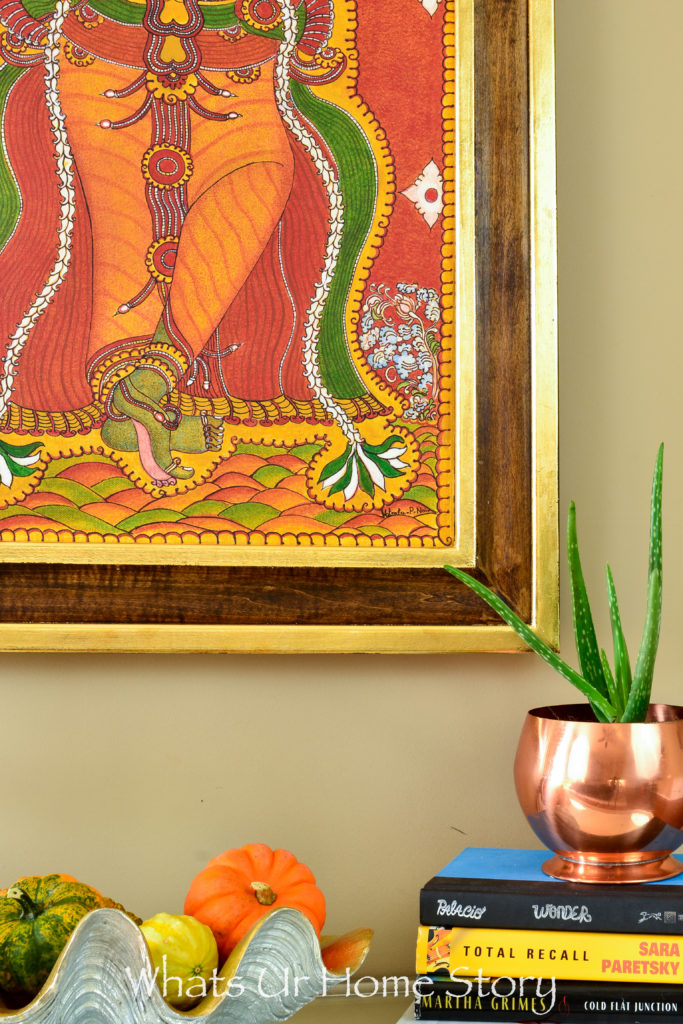 How can I forget my trusty old strawberry pot aka my lovely succulent planter? Actually even the strawberry pot I used to make the succulent planter for a friend was also from Goodwill.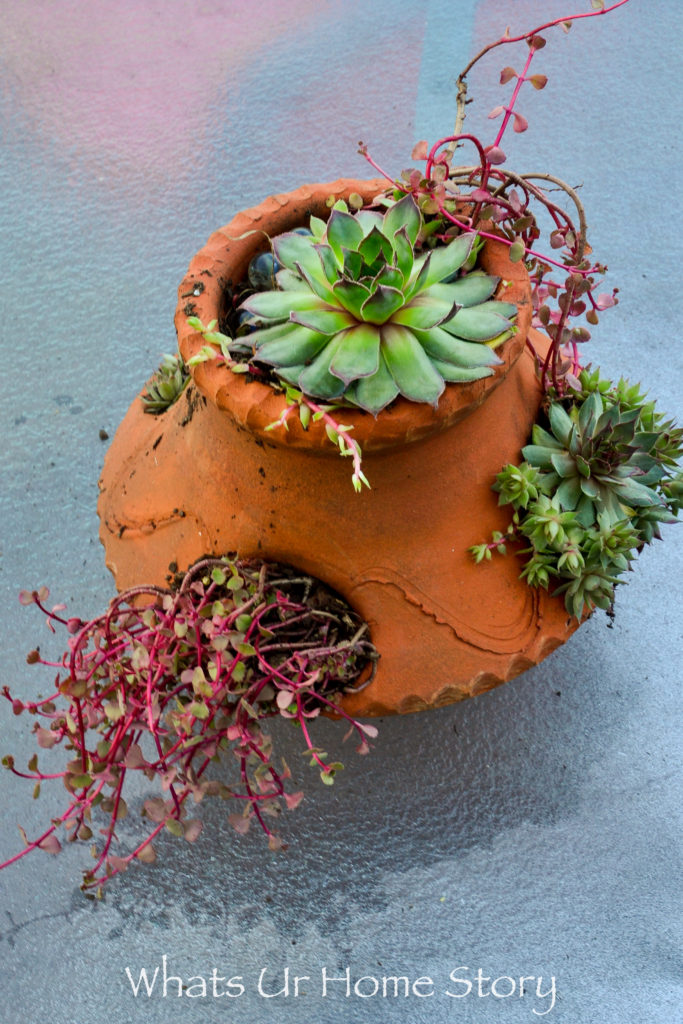 Lamps
Lamps used to be one of my favorite finds at the thrift shop. Not any more, mainly coz I guess they are hugely popular and the inventory is low. The past few years the thrift stores, at least the ones in my area, have upped their prices on lamps considerably. So they no longer seem like a good deal. Still worthwhile to keep an eye out. We cannot discount the chance of finding a treasure at the right price. All it takes to transform an ugly brass lamp is some spray paint as you can see from my yellow lamp post.
Trays
Love love love finding beautiful trays at the thrift store so much that now I have stopped even looking around that section lest I buy one more tray! Like frames keep an open mind when it comes to trays. Some can be used as is like this black bamboo tray but others will need a paint job.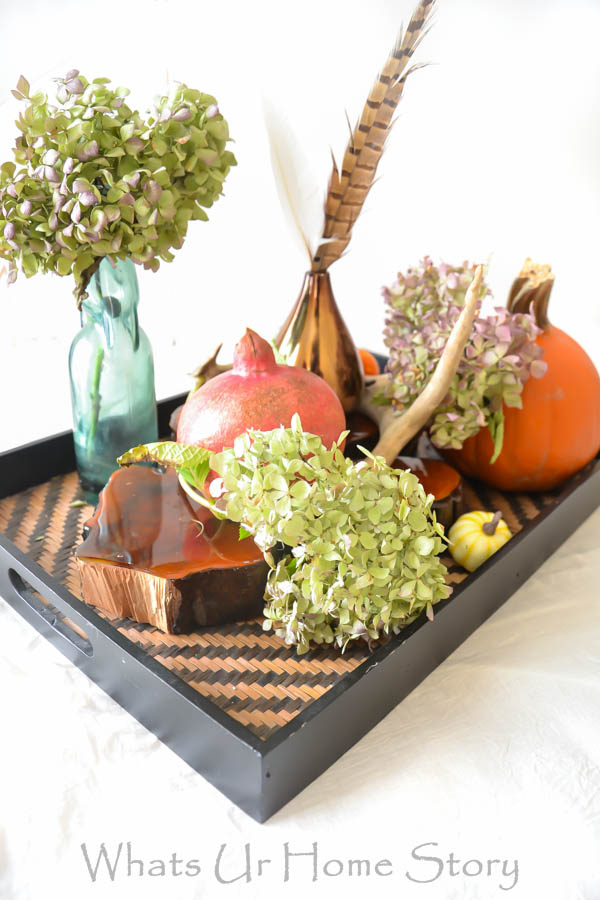 Books
This one you already know. There is no place like the thrift store to find cheap books. I'm not just talking about catching up on your reading rather decorating. I use books all the time around the house to add height in my decor. Gardening, decorating, cooking books all with bound covers can be scored for less than a dollar. Most thrift stores have sales on books on specific days of the week. During those days these books are usually around 50 cents.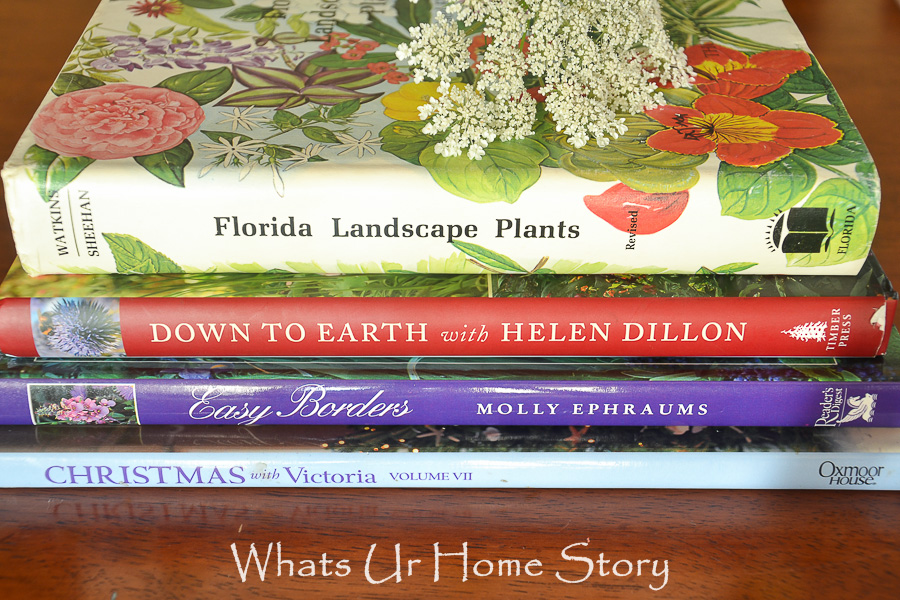 A few other items that I've had success finding at the thrift stores are plates, glassware, candle sticks, and baskets. Though I've had folks raving about great furniture finds I've hardly found anything good at my local stores. If I do on an off chance they are priced as high as buying a new one.
What's your favorite item to buy from the thrift store?