This shop has been compensated by Collective Bias, Inc. and its advertiser. As always all opinions are mine. #ICantEven #BigLots #CollectiveBias.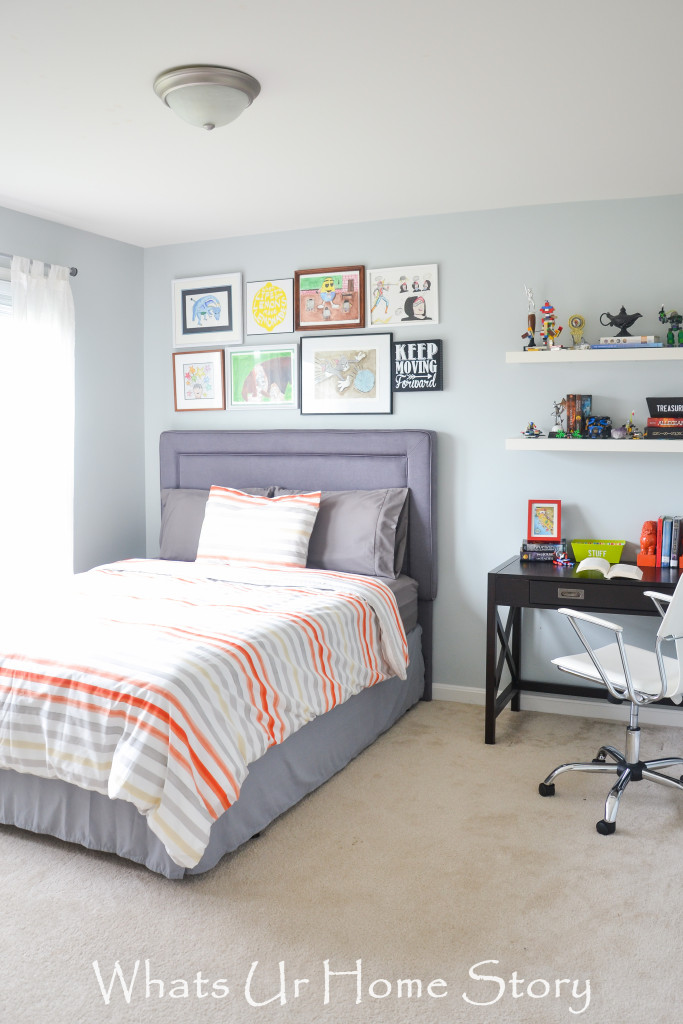 I love when my kids' personalities transition around the time of a particular age landmark. We saw it happening big time with my daughter around the age of 5, when she started shunning all her princess "stuff" and going for more big girl comic characters. With my son though, the change was hardly noticeable until now. My newly minted Tween has been changing gradually over the last year or so. Middle School seems to have done wonders to that boy's confidence and general personality. We've seen him morph into a very confident young man, always ready with a wisecrack that will make you roll off your chair in bouts of laughter as opposed to the shy and not sure of how to react to a joke elementary school kid. He has always been super responsible, inquisitive, pragmatic, and analytical. So the newly infused bouts of confidence and attitude feels like the icing on the cake. Just the other day as we were eating lunch he casually mentioned, "I want to be the school valedictorian in High School. I'm shooting for that." B and I gave a puzzled 'where did that come from' look to each other and replied, "Ok….Do you know what 'valedictorian' means?" He nonchalantly went on to explain the meaning and added a couple of extra tidbits about the word!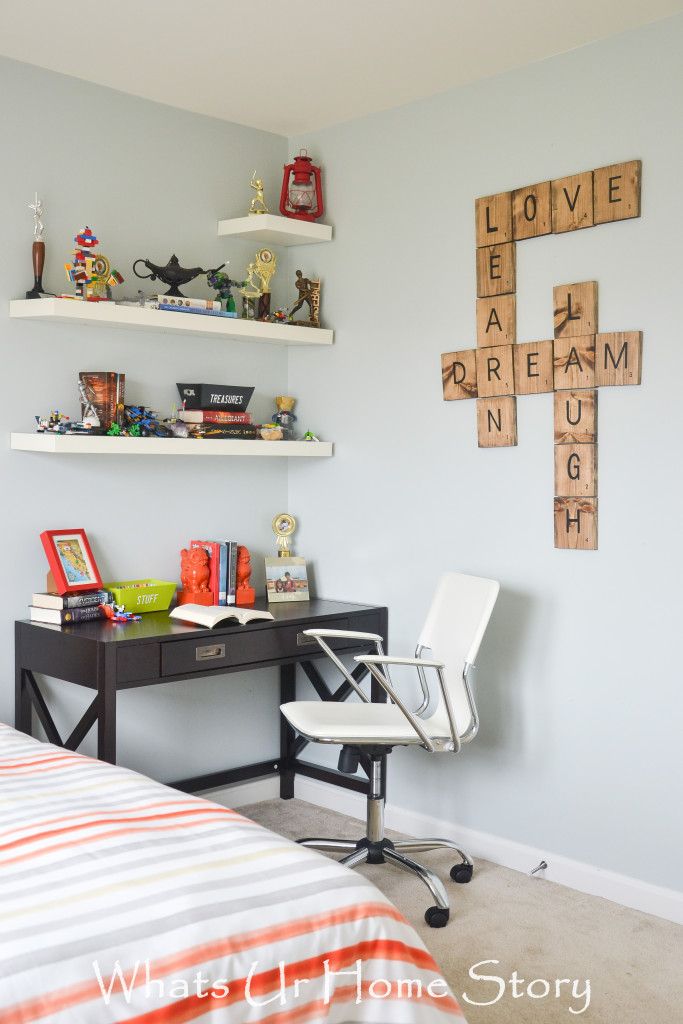 As his 12th birthday rolled in a couple of weeks ago we thought why not welcome this new phase of his life with a room upgrade; a new bedroom design. It was long overdue, the kiddo had obviously outgrown his twin bed last year! You may remember his room from the 2012 post looking like this (below pic is before we added the floating shelves);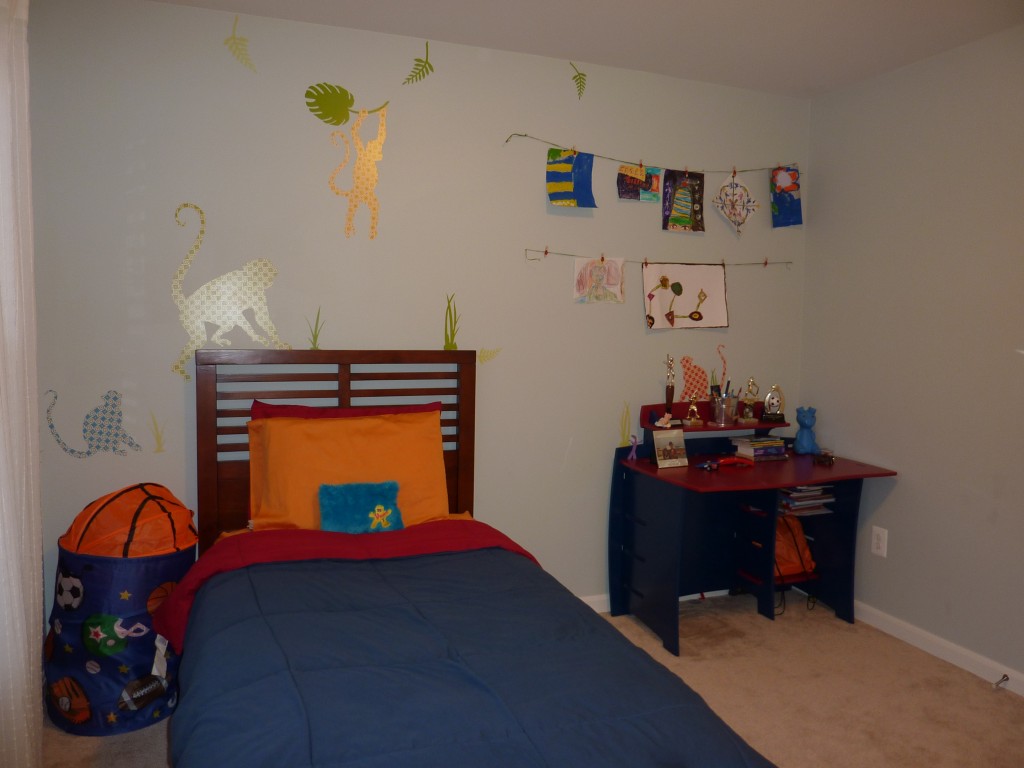 The catch was, a transition from a small boys' room to that of a tween/teen would require a complete upgrade as all the furniture/ decor in his room was kiddish. That's when we saw a great collection of headboards at our local Big Lots.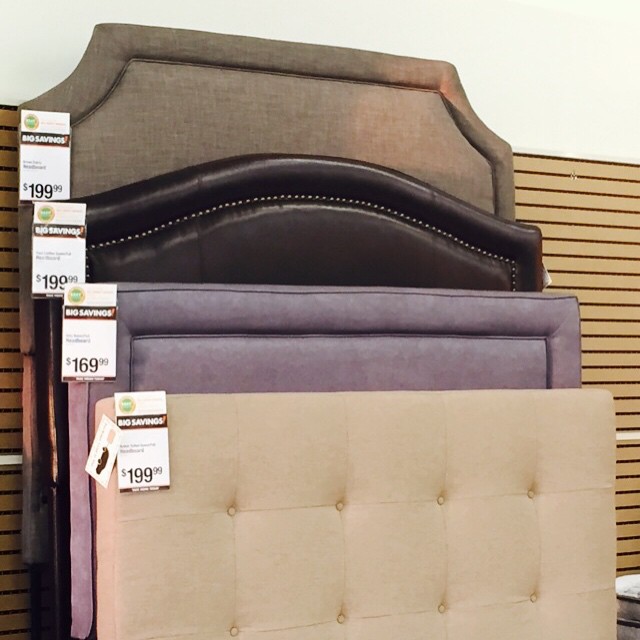 The gray one with its textured fabric, clean lines, and modern look instantly appealed to us and the call was made; "Yes, we are updating his room!" By the way have to give a big shout out to the customer service rep in the furniture section at the Leesburg, VA store who was super helpful explaining to us in detail about all the options that were available with our purchase.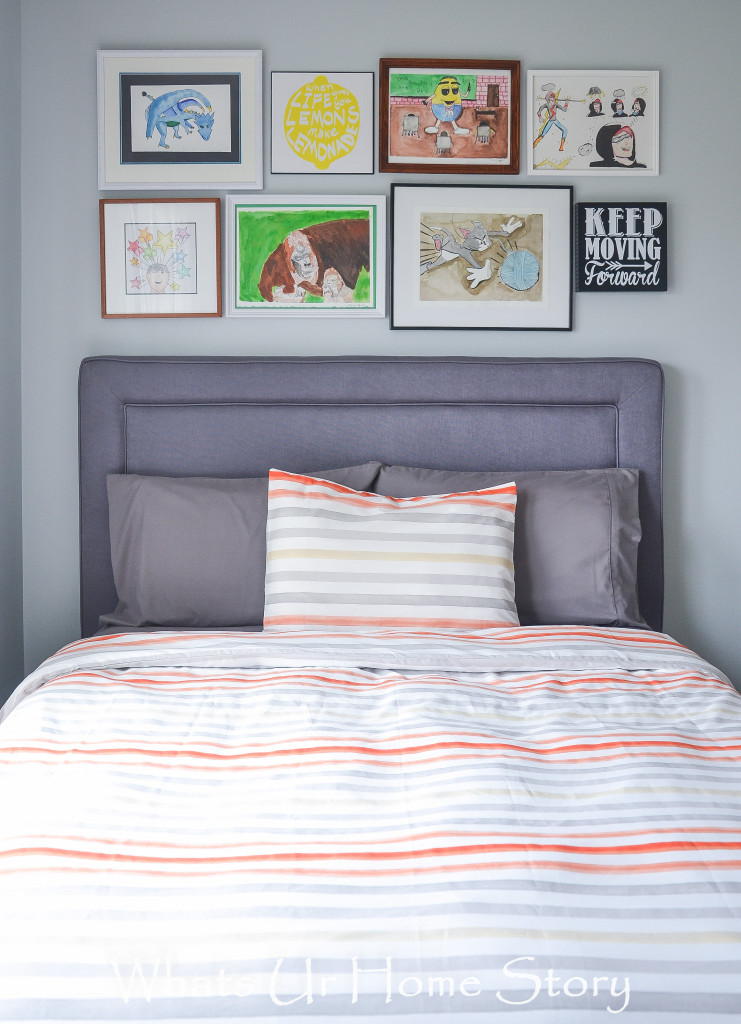 A new queen mattress, box spring, sheets, and stylish desk, again from Big Lots, totally changed the look of the room. The desk is very sturdy and is something that he can grow into with 3 built-in USB ports and 2 power outlets.
For the gallery wall above the bed I framed his paintings (his new passion) in thrift store frames and added inspiring word art from Big Lots. He picked out the "Keep moving forward" plaque himself.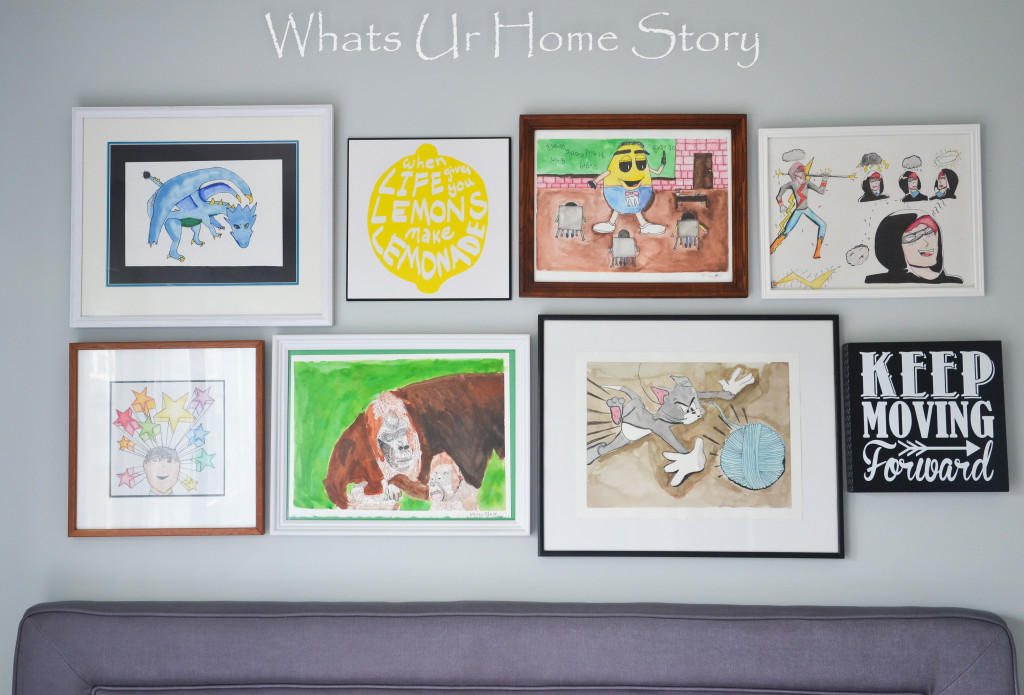 I hadn't been to Big Lots in a while and was surprised by their home decor selection. My favorites are the word art plaques/canvases and mirrors! They had so many and in totally my style. Please do note that styles and assortment vary by store.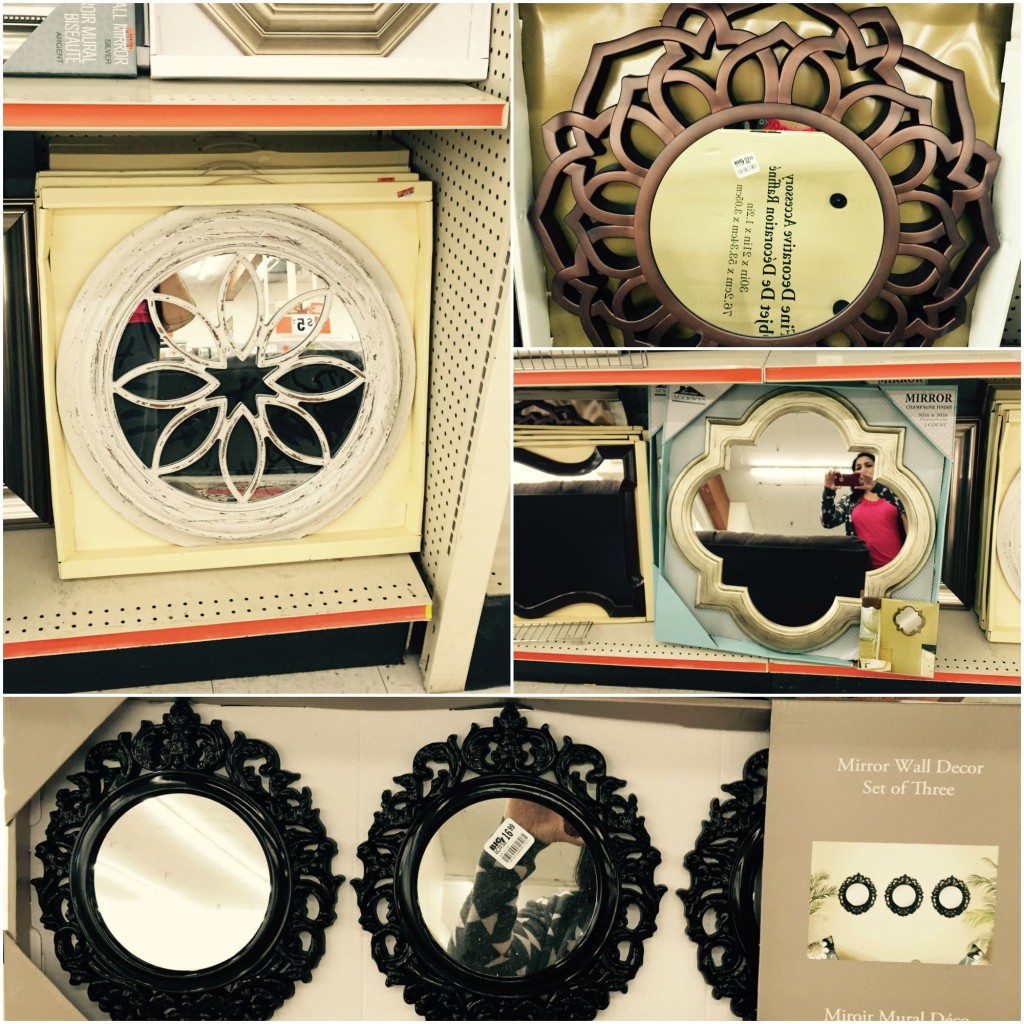 Unfortunately we didn't have space for a mirror in his room so I had to cancel my mirror plans (I tell ya I really tried hard to make it work).
To complete the new bedroom design on the other side of the desk is a DIY Scrabble art. Scrabble is one of our favorite family night activities and one of his strengths. He is so good at it that he doesn't play against us but plays against himself trying to beat his last score every single time!
He is so proud of the fact that he helped me pick the words and the layout that he has been bragging about it nonstop, "Without my help you wouldn't have been able to do it!" Yeah! 😛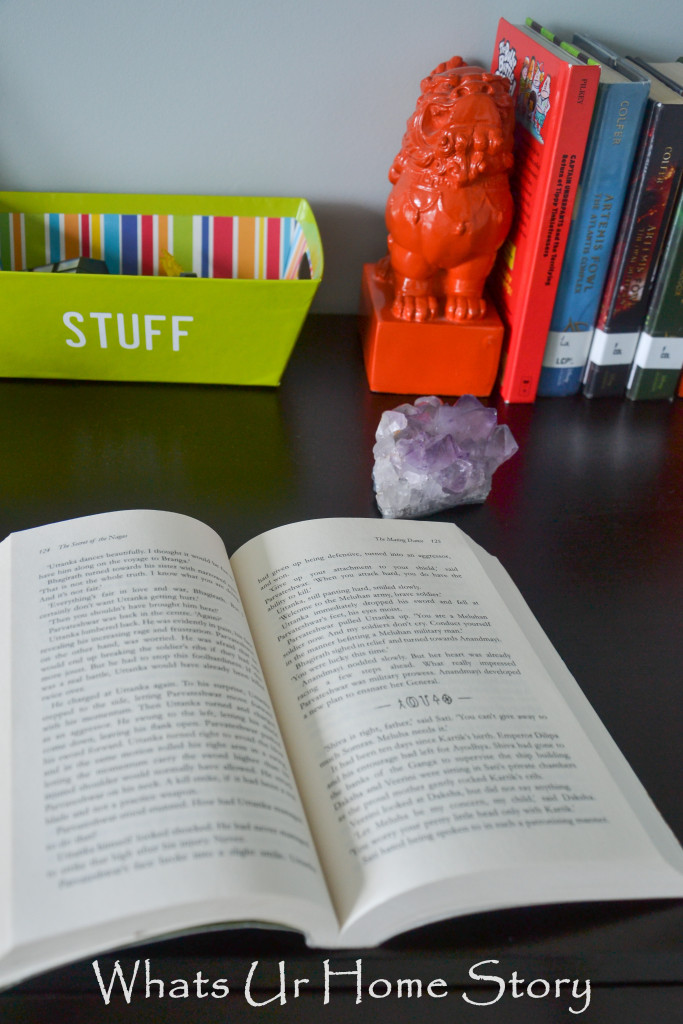 The floating shelves also got a facelift with more of his knickknacks, trophies, and Lego creations.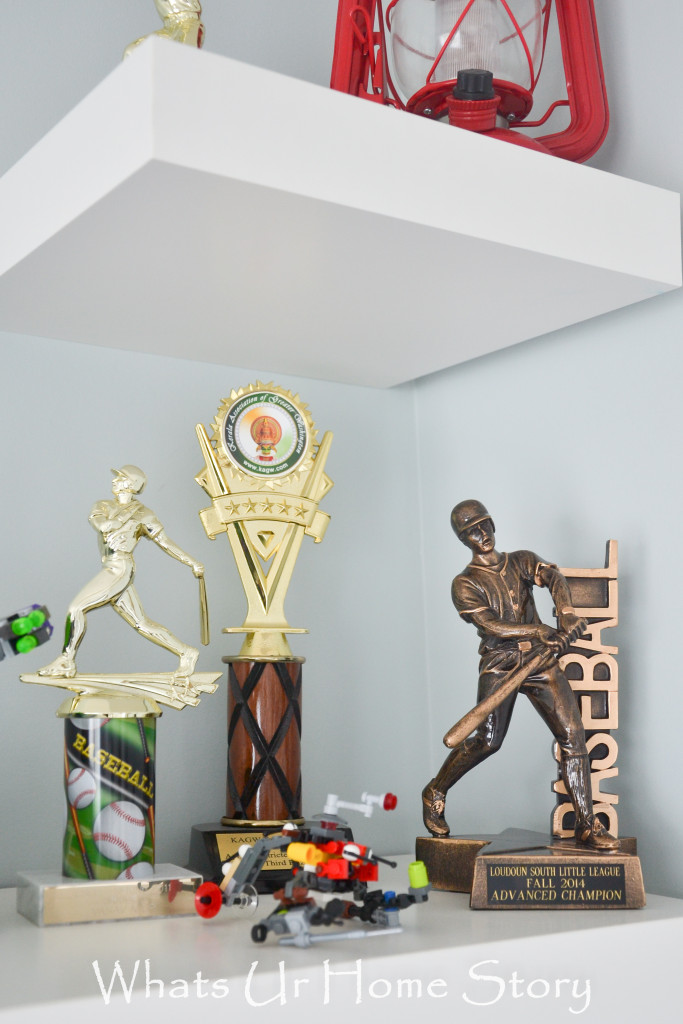 The rest of the pieces in the room are what we already had.
I still can't get over how great the clean lined gray headboard looks against that wall color! Good call on that one boys! I was leaning more towards the curvy one. 😛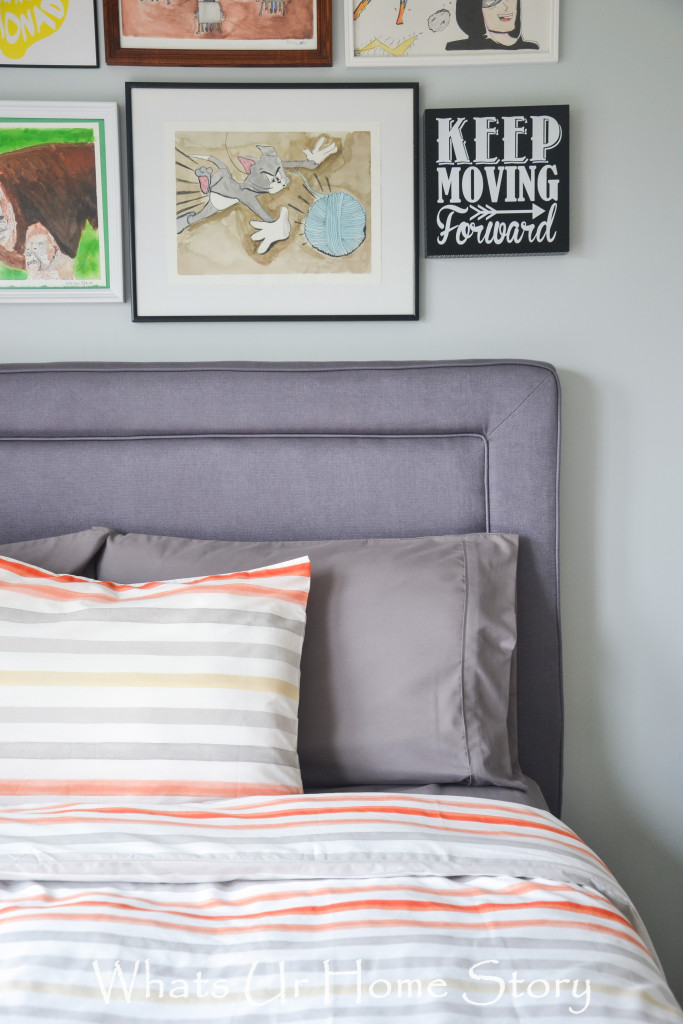 What a big difference from this BEFORE picture!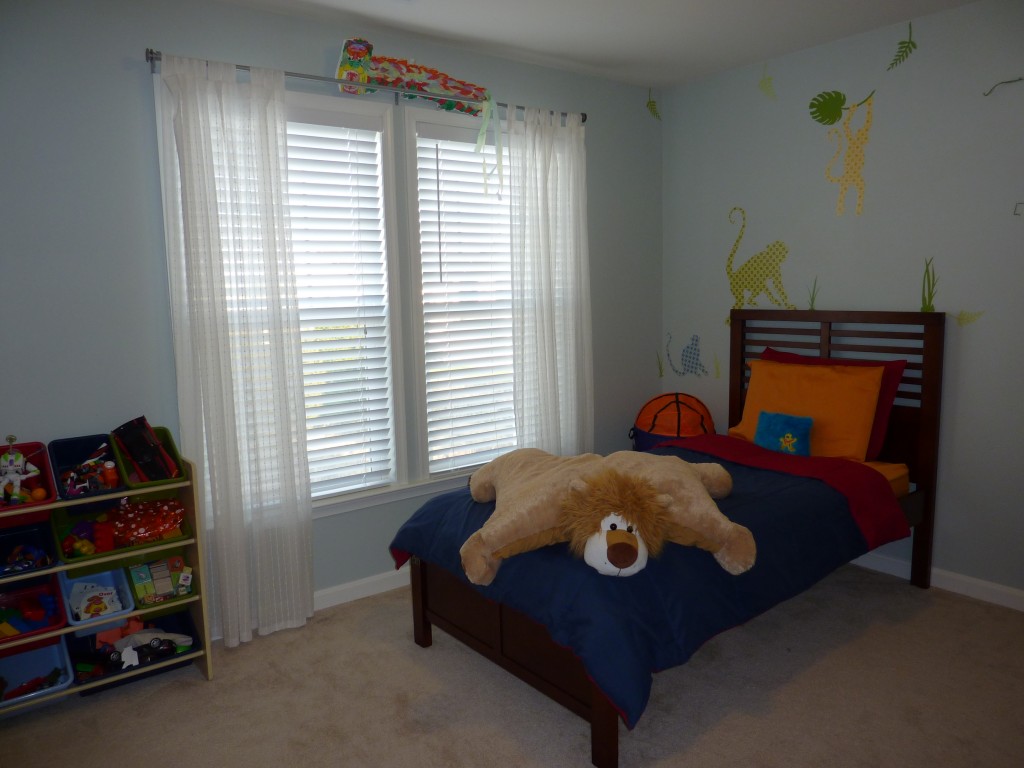 We are totally loving how modern and hip (his words) the room looks now. Perfect for my tween, soon to be teen, as he likes to say. 😛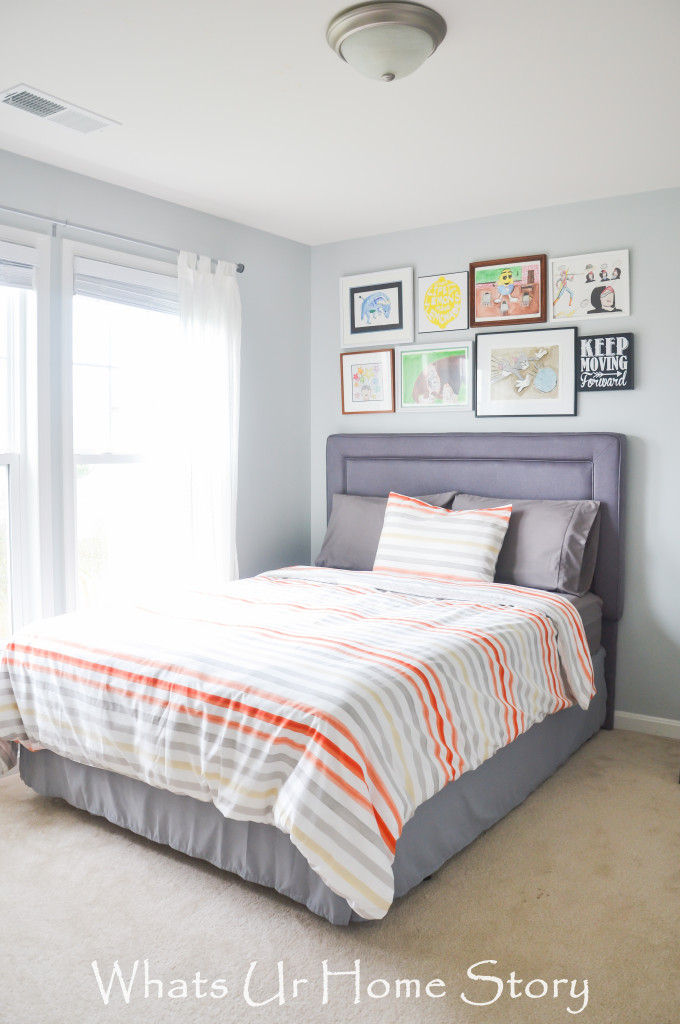 Do you have a room to refresh in your home? Don't forget to check out the Big Lots website for more inspiration and ideas.
Update: Here's the tutorial for the scrabble letter tiles.