When life gives me lemons I'd rather make some lemon pie. Coz making lemonade is so….blah. 😉 Or I guess I should've said "When life gives you monkeys……". You guessed it right, I'm talking about my son's room of course! The kid likes his monkeys for that matter any animals. Being an animal scientist is his #2 life goal. #1 being an attorney coz he likes to argue (can't argue on that point :)). Back to the kids room update…It is not ready for the reveal yet but I'm jumping the gun because I'm super excited about  a quick update that we did before the holidays and couldn't wait to share it with you all. 
Ta…da…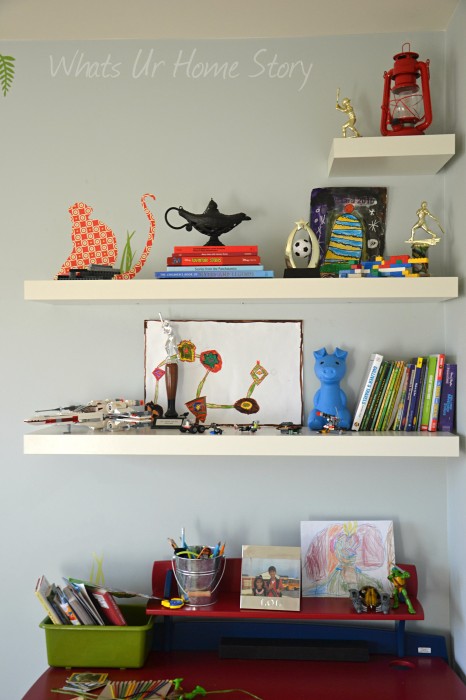 Just to remind you here is the 'before' pic.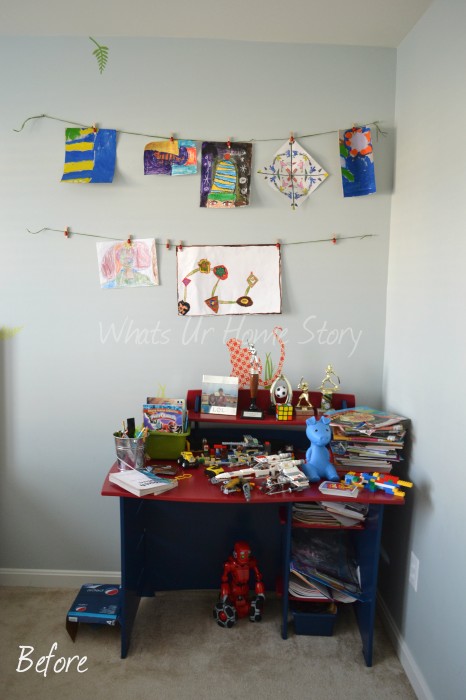 Now for the back story. Here's a typical conversation between my 9 yr old and I.
DS: Amma, my room is not as cool as S's (my daughter's). Her room is more popular, you know….a lot of people talked about it on your blog n all.
Me: Ya, that is true. I can't think of anything because you really want those monkeys to stay.
DS: There is no way you can take those monkeys out.
Me: I think you'll out grow them in a few yrs, like when you are 11 or 12.
DS: Seriously Amma? How can you say that? Monkeys will always be my favoritest animal EVER! Even when I'm in High School!
We might have had at least 50 such conversations before I saw the Compass wall graphic when I was given a chance to review CurlyQ's decals. That's when the monkey theme morphed into a wildlife explorer theme. As soon as the words fell out of my mouth he was all over it. So the Monkey Wall Decals
 stayed!
The #1 issue we had to tackle was the lack of storage space/ display space for his Lego creations. He is an avid reader which also means piles of books on the desk!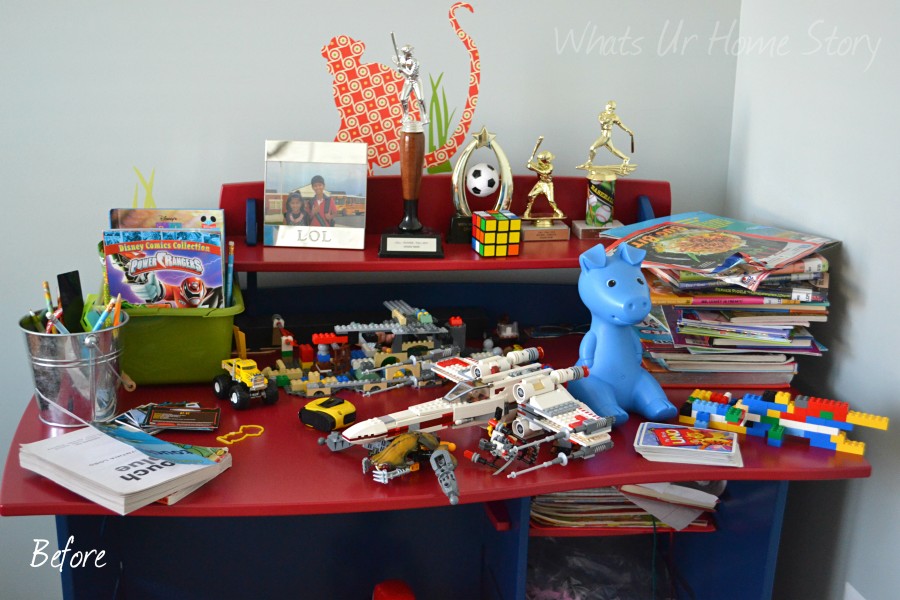 These are just the books that he likes to keep in his room. We have a separate library like space in the basement where majority of the books are kept.
My 'go to' option to add height and drama and storage in a room, floating shelves. The ones in our family room always rack up compliments from guests. So off to IKEA I went with a dear friend and got the LACK shelves.
And best of all, this time we hung it ourselves!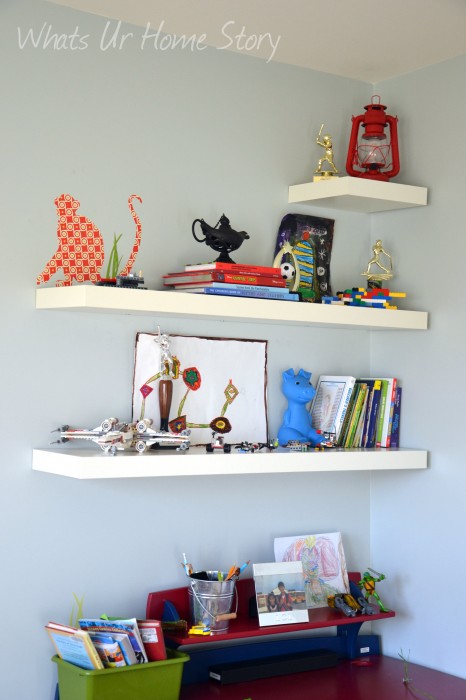 The only new accessories that I used were the lantern and Arabian lamp. The lantern is actually a battery operate LED outdoor lantern that I had gotten from Big Lots in the summer and never used. I think it was around $10.99. We found the Arabian lamp candle holder (the small lid on the top opens) at Ross for $6.99.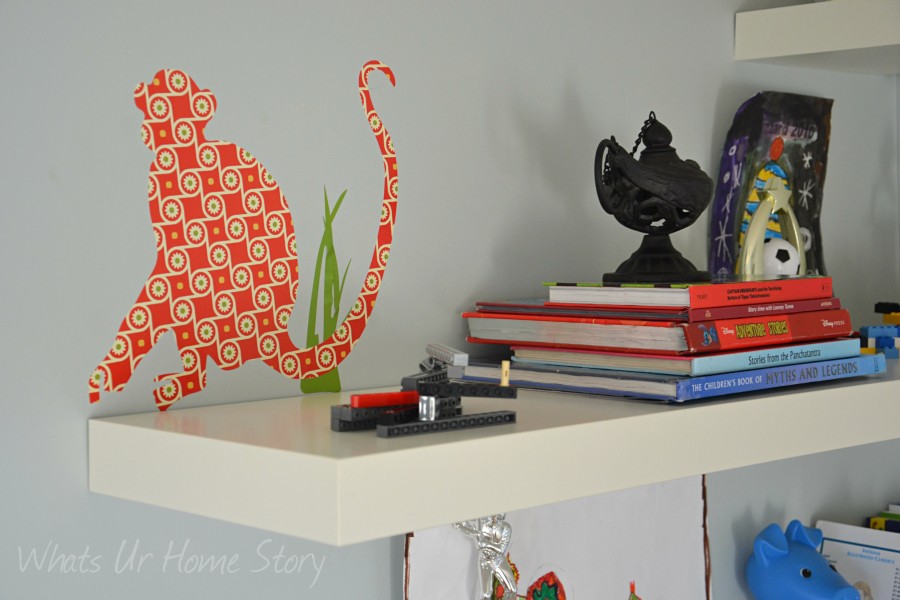 The decal was pretty easy to move around. Speaking of decals, if you haven't entered our $50 Curly Q Wall Decals Giveaway today is the last day. You can enter here.
The plan is to achieve an old world feel kinda like walking into the 'Asia section' of Disney World's Animal Kingdom (for lack of a better term) without being too literal. Doable? What do you think?
Update: Here's the tutorial on how to hang floating shelves.  Also now that my son's a teen the room has undergone a major update. The kids room or rather the tween/teen room showcasing his artwork and love for scrabble is here. A preview;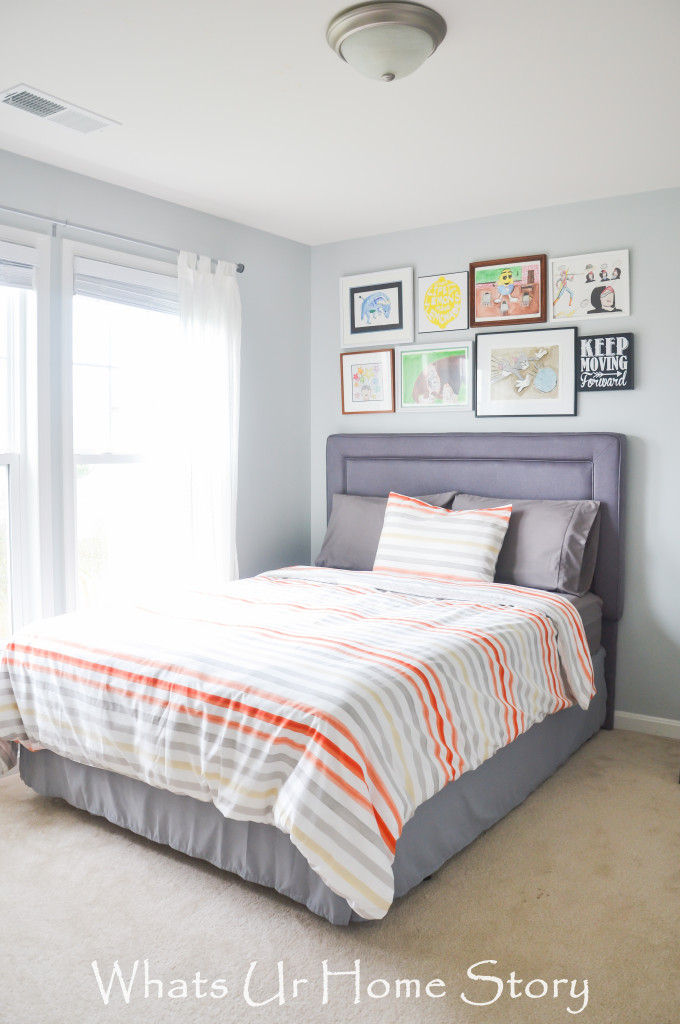 * Post contains affiliate links