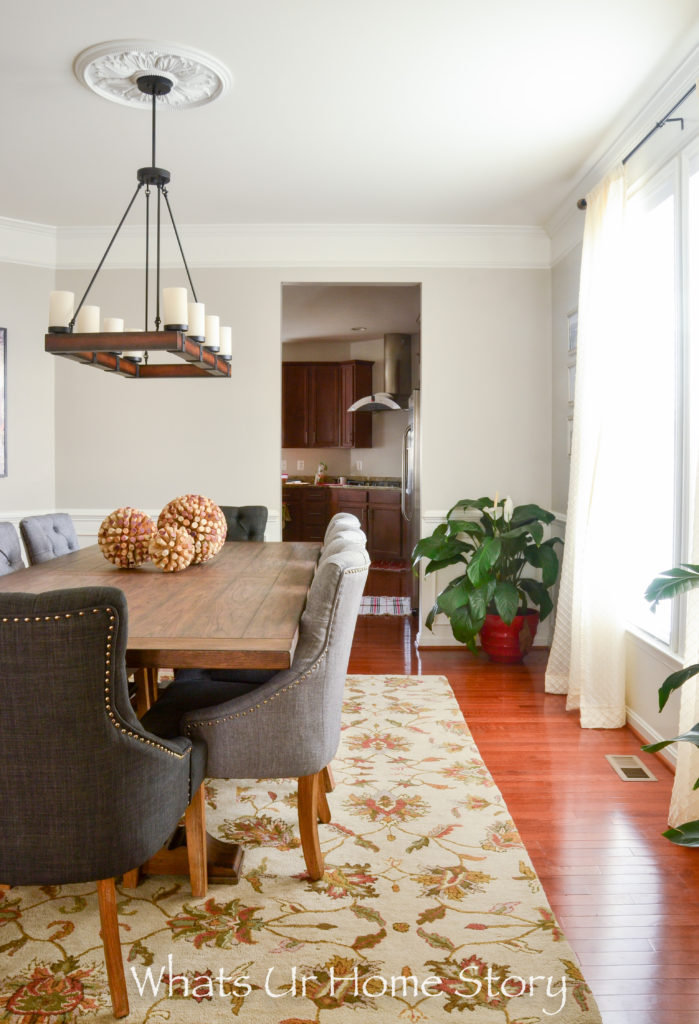 Over the past few months we've been working on updating the look of our dining room. Gone are the builder light fixture, the 13 year old dining table and chairs, the paisley artwork, and even the creamy yellow walls with the laborious tone on tone stenciling. The new look, a true transitional dining room is clean, modern, and not at all fussy.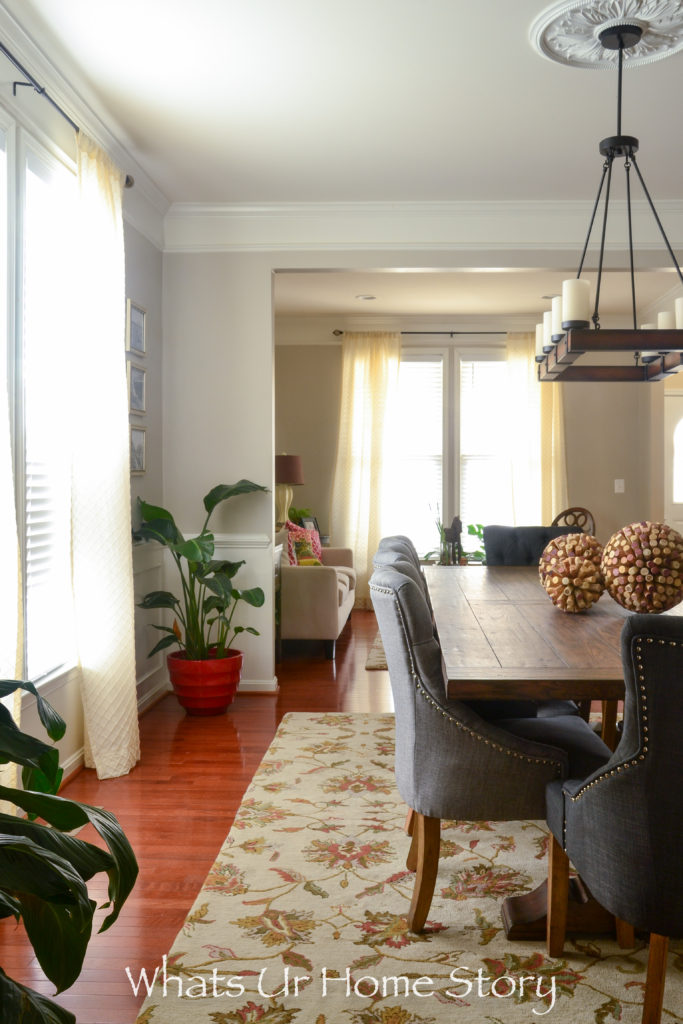 To refresh your memory here is how the room looked like before.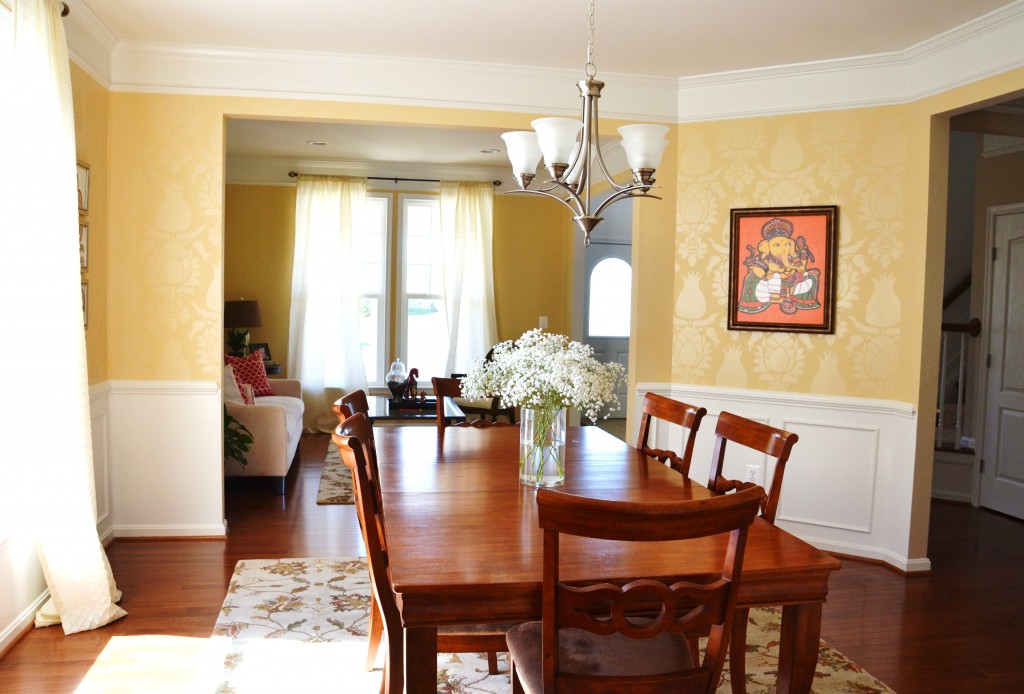 Would you believe that we had no plans of making any changes to the room until last September when all of a sudden B made up his mind about the chandelier? I had casually suggested it to him a couple of times earlier without really pursuing it but once we decided on the Ballard Design's Arturo chandelier things started falling into place like a puzzle.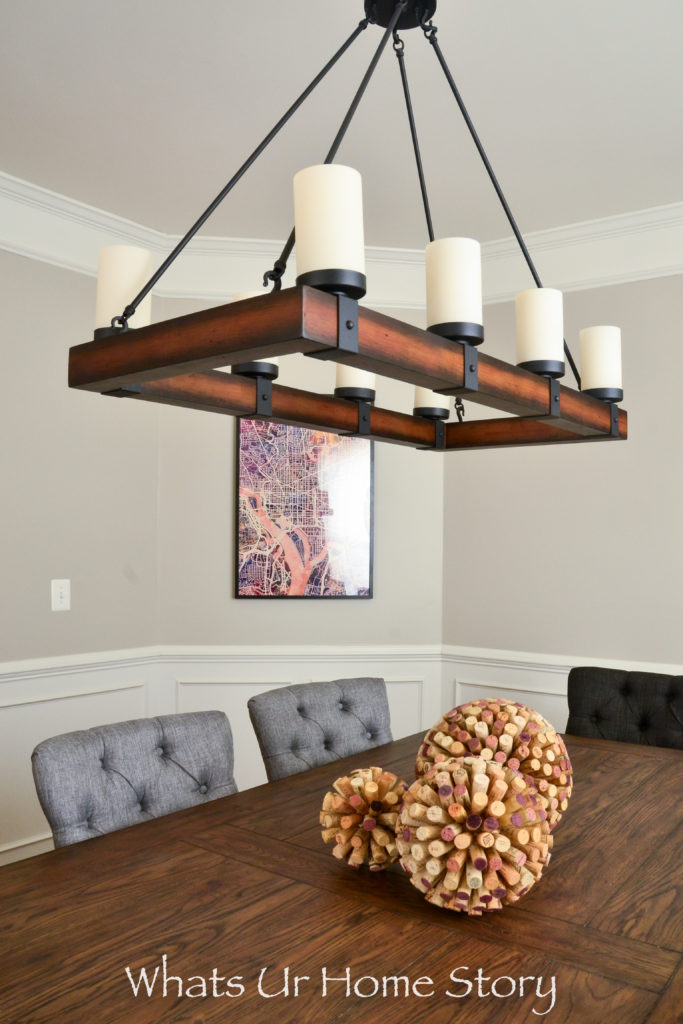 The light gray rustic table is from Havertys, the same place we got our much loved leather sectional, and the tufted gray chairs are from Overstock. I will provide a source list at the send of the post with links.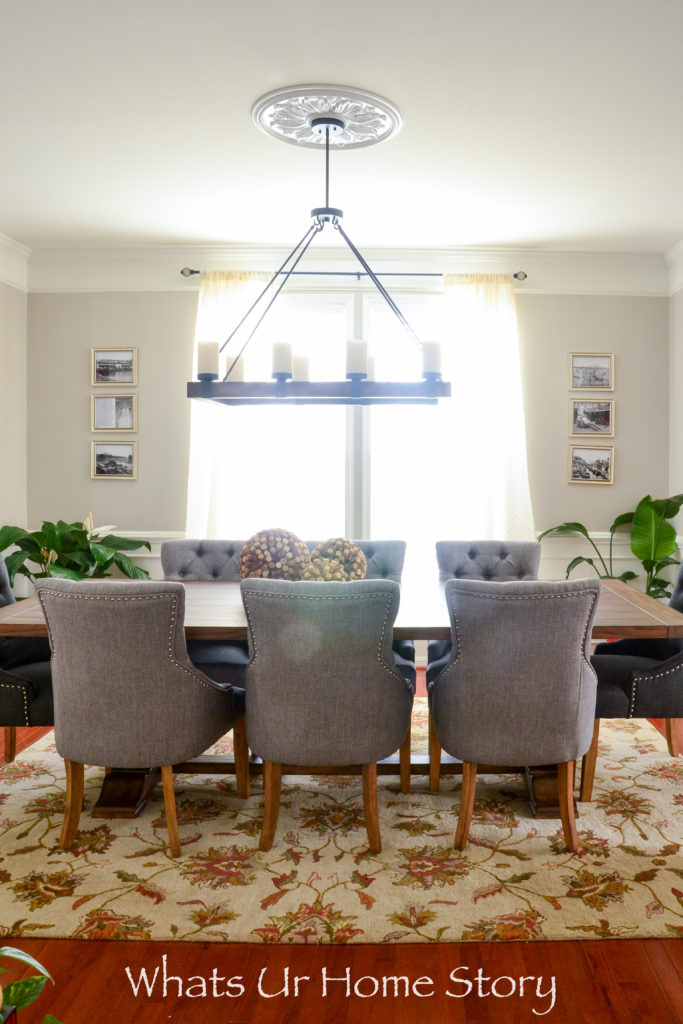 We reused the old frames by the window and filled them with black and white art of places close to our hearts. On the left is a set of old pictures of B's hometown, Kozhikode. The center picture is actually his great grandfather who was the erstwhile ruler of the area.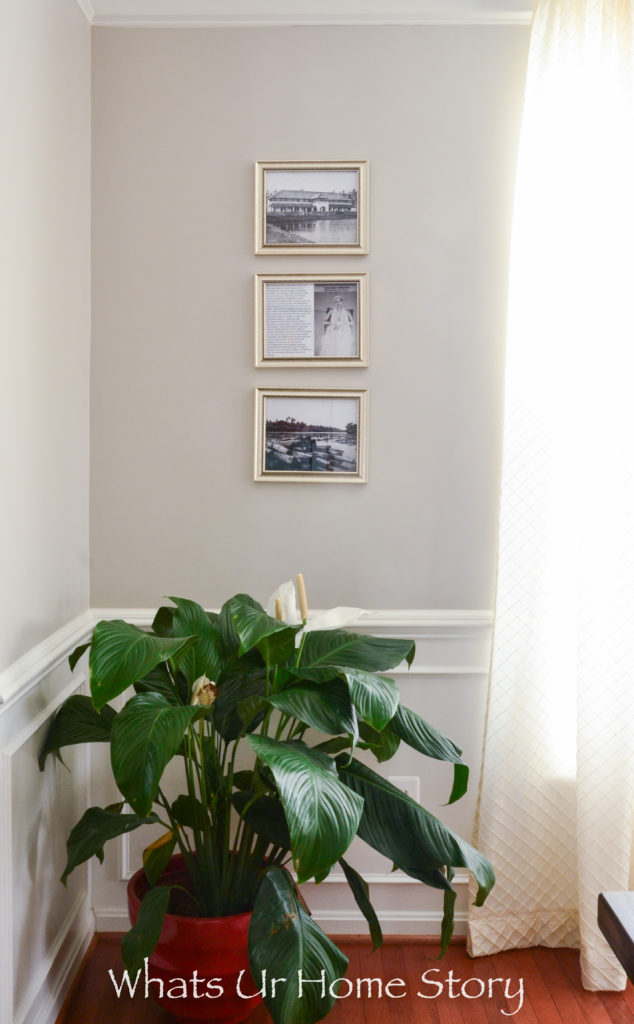 On the right is a set of pictures that remind me of how my hometown, Kochi used to look in the early 1900's.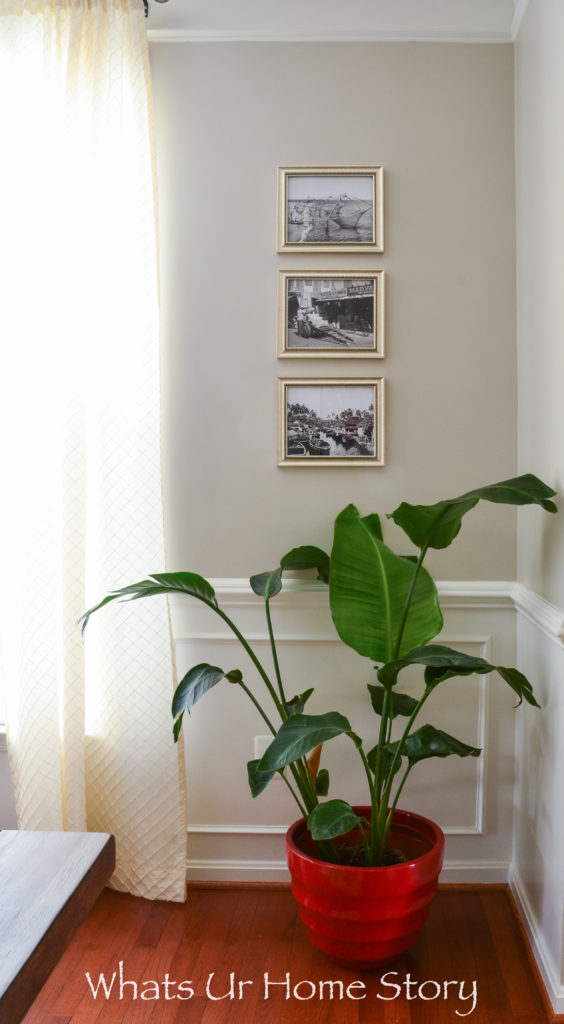 The opposite walls sport street maps of 2 US cities that mean a lot to us, New York where B used to work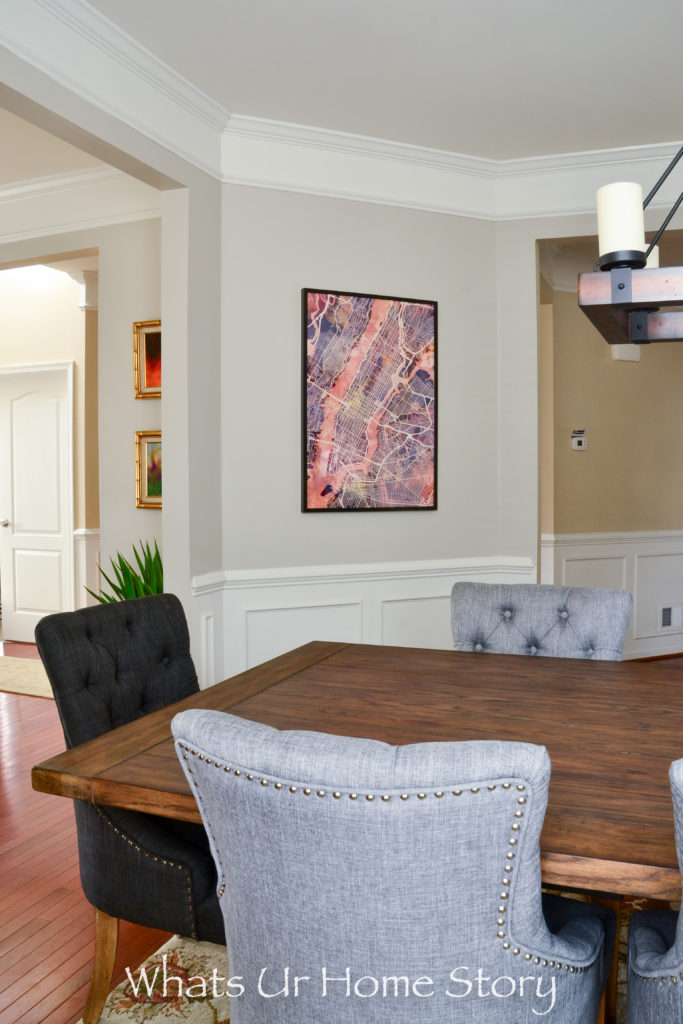 and Washington DC where I work now. Both the prints are from the Etsy seller, artPause.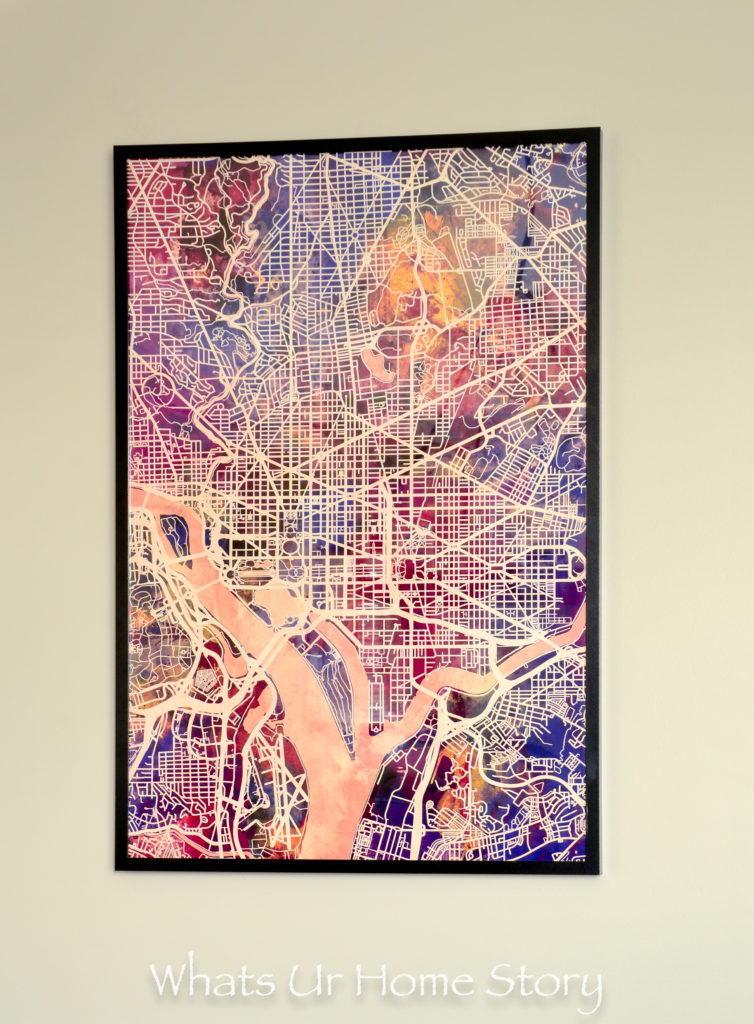 On the table is a trio of Cork balls that I DIY'd, tutorial coming soon.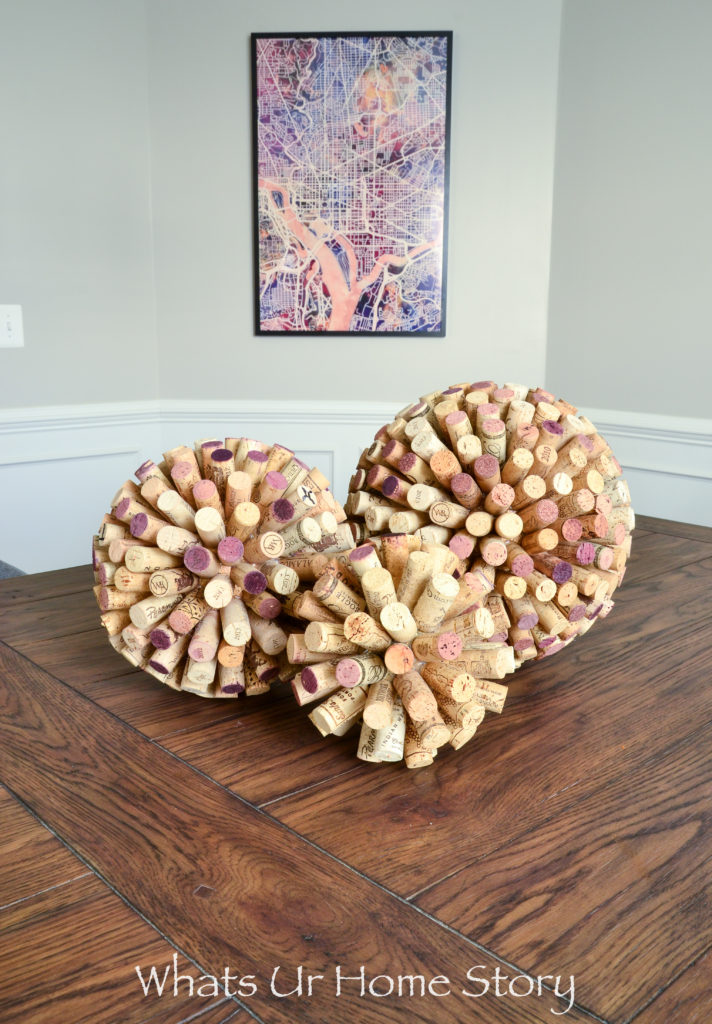 The wall color is Benjamine Moore's Revere Pewter matched to Behr. Though it is a lovely color it photographs really odd and gives off a green undertone in some pictures.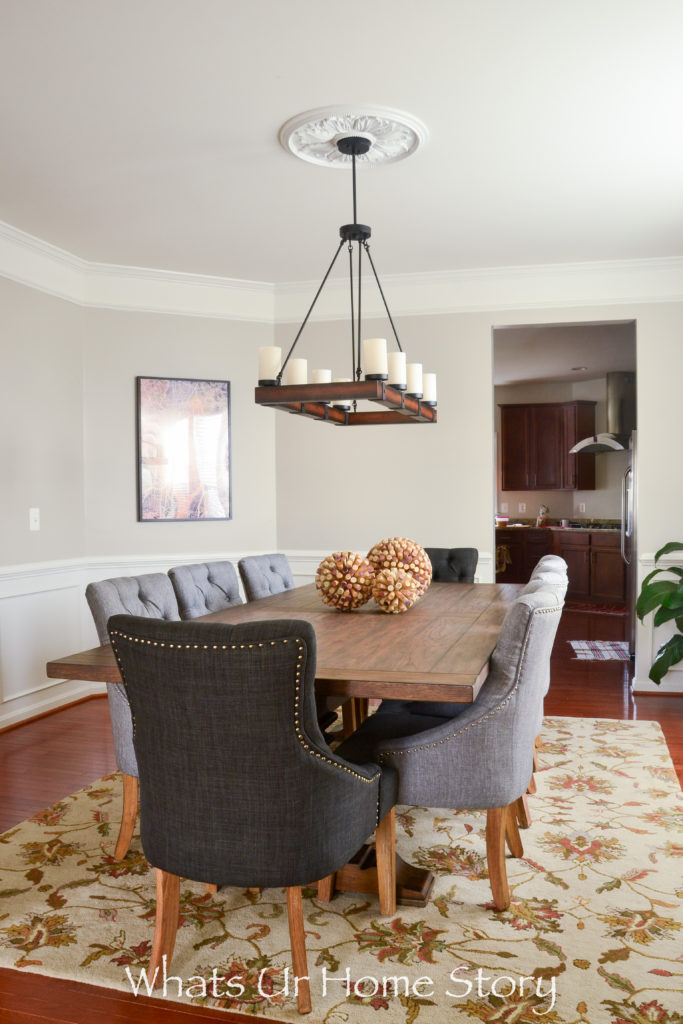 I didn't realize how much I like the tufted look till we got these chairs. It was a match made in heaven with our tufted living room couch. In addition to looking great these chairs are super comfortable.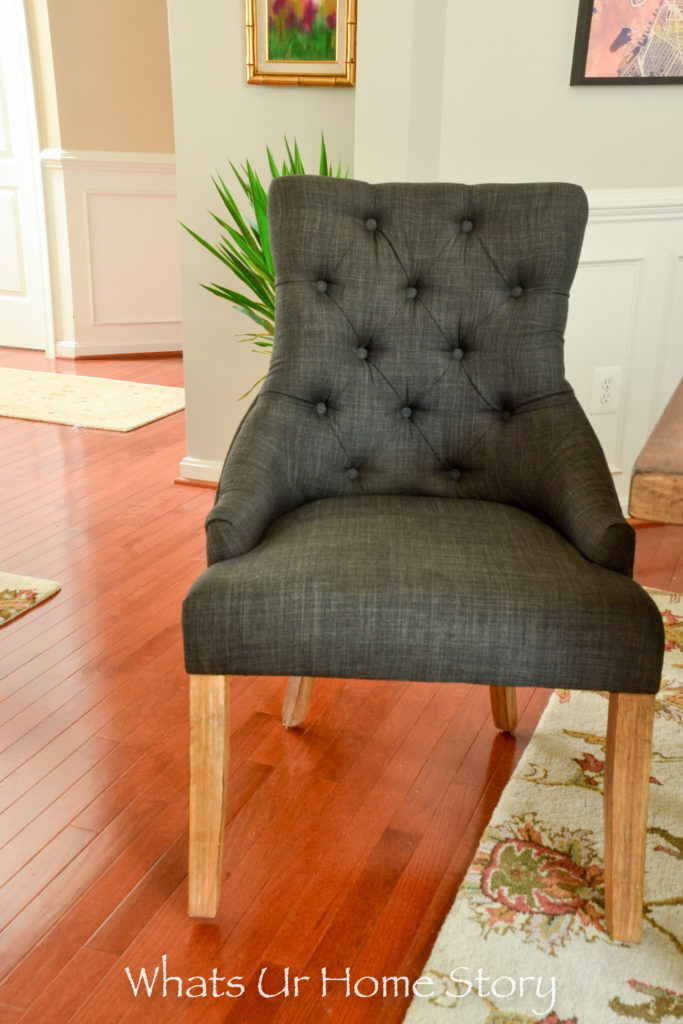 The new plants, a bird of paradise and peace lily add to the fresh vibe of the room, don't you think?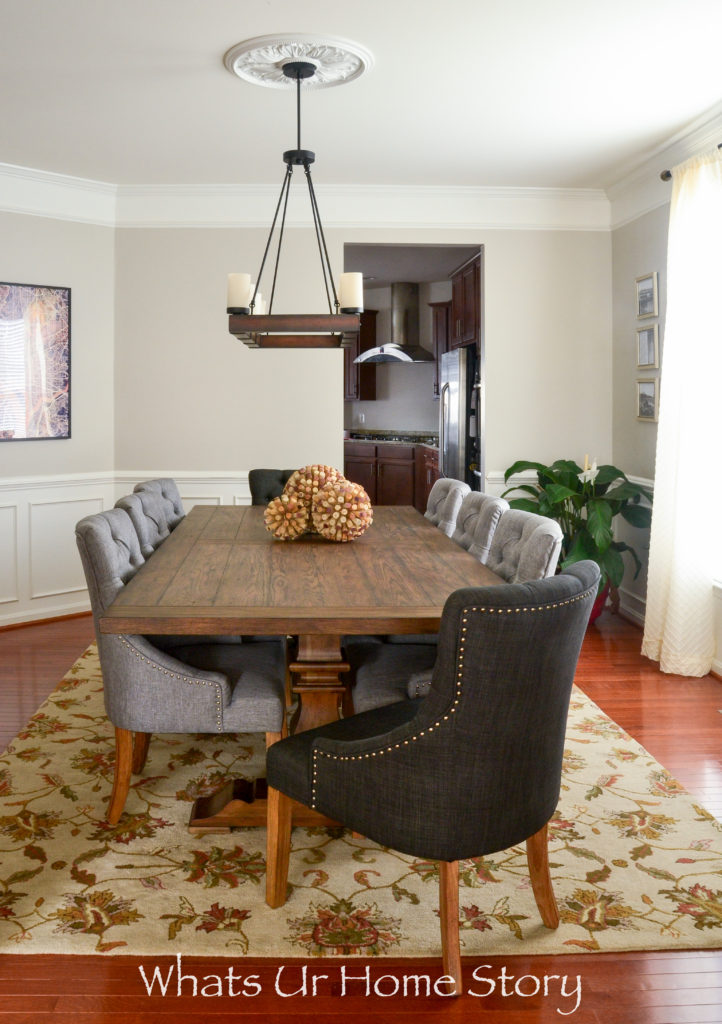 Oh did you notice we can now seat 8? A huge help when it comes to hosting guests. How do you like our new transitional dining room?
Source List
Vintage Oak Finish Dining Table – Havertys
Gray Tufted Nailhead Trim Dining Chairs – Overstock
Chandelier – Ballard Designs
Washington DC Street Map Art Print – artPause
NYC Street Map Art Print – artPause
Giant Cork Balls – DIY
Rug – HomeGoods
Curtains – Overstock
Frames for the Street Maps – IKEA Ribba
Silver Frames – Walmart
Paint – Benjamine Moore Revere Pewter matched to Behr Ultra