Notice how I omitted the name Mr.Curvy? There's a reason….more on that later. Let me first get into the delivery details. The delivery went smooth, the sectional fit perfectly between our painter's tape marks, and the recliners work great. It was everything they promised us a reclining leather sectional would be.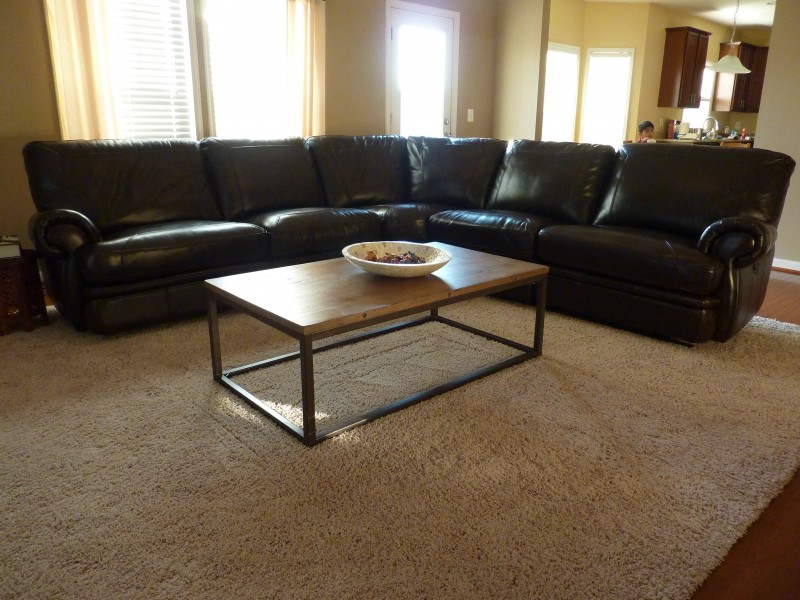 Feel free to ignore my monkey eating his breakfast in the back and all the morning sun through our east facing windows.
The color appears to be a lot darker than what was in the store, which is totally ok by me but B was not too happy. Still….not too bad, matched perfectly with our curtains. We had seen the reviews/pics online that mentioned that the couch was a real dark chocolate brown.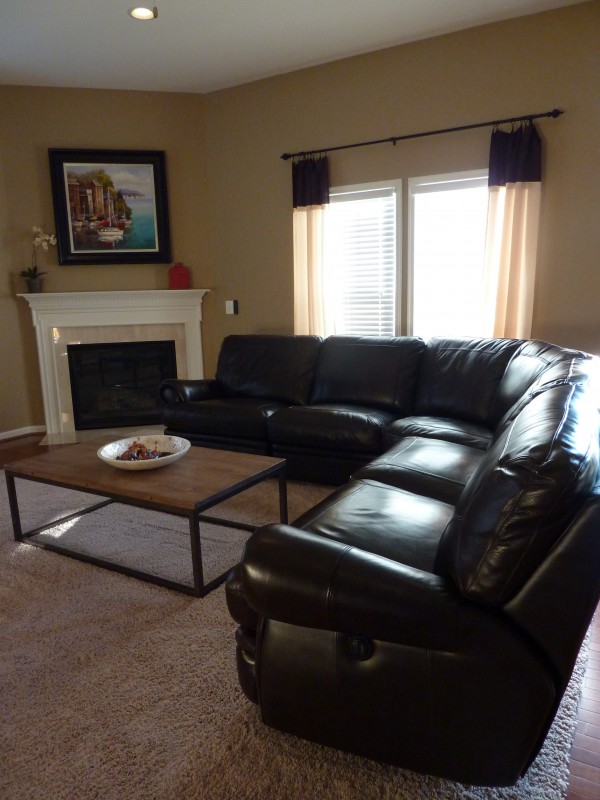 As I expected, it cut the room's height in half because it was high. But we knew what we were getting into when we wanted a sectional that was 40″ in height. One thing's for sure, it would have looked a lot cleaner/modern had it been shorter. Hey, the height was B's most important criterion.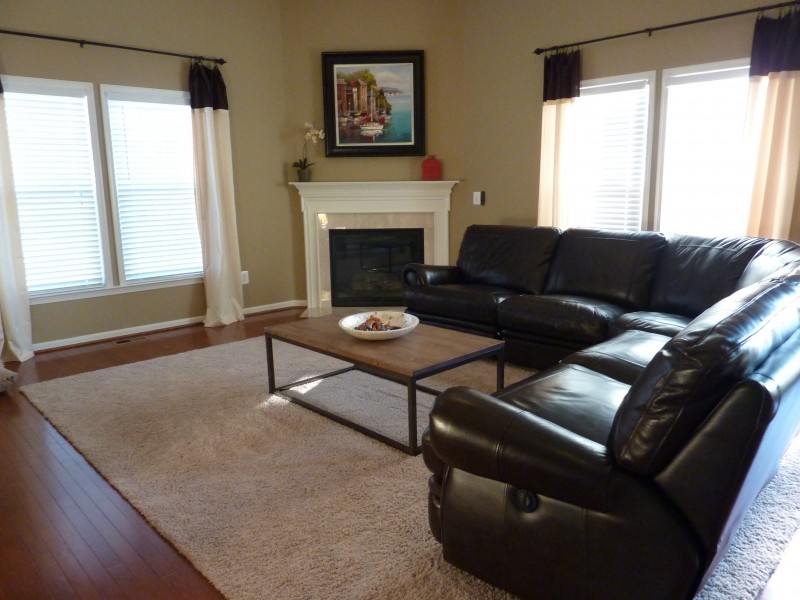 Now that the couch is here, no two questions about it; its huge. Thank God we have a big room with 10 ft ceilings! Anything smaller, we would have been in trouble. Its a mammoth. That is what it is 'The mammoth' not Mr.Curvy; and a very masculine one at that. So the next step; to soften up the Mammoth (yup, this is an official re-christening post). No concrete  plans yet on that, maybe some pillows and a throw. Stay with us as we try to mellow down our mammoth of a leather sectional and finish up the rest of the room  in the coming months.
You may also like these posts on the details of our sectional search and tips on buying leather furniture.