After my arm and leg breaking stenciling project, the walls in our dining room sure look gorgeous but the room needed something more. The walls next to the window looked kinda bare and were screaming for some artwork.  Given our budget at the time I wanted something that I could DIY easily and cheap. Voila, my paisley pattern art that cost me $5 per piece!
I hung them as sets of three on either side of the window.
Materials: 
Paint – I already had –Michaels
Canvas board – $3.48 – already had 1 pack of 5 (needed 6)-Micheals. It will cost you $0.50 per board  using a 40% off coupon
Permanent marker – already had – Micheals
Frames – $17.94 for 6 frames
Project Total – $21.42
Cost for 1 piece of art – under $5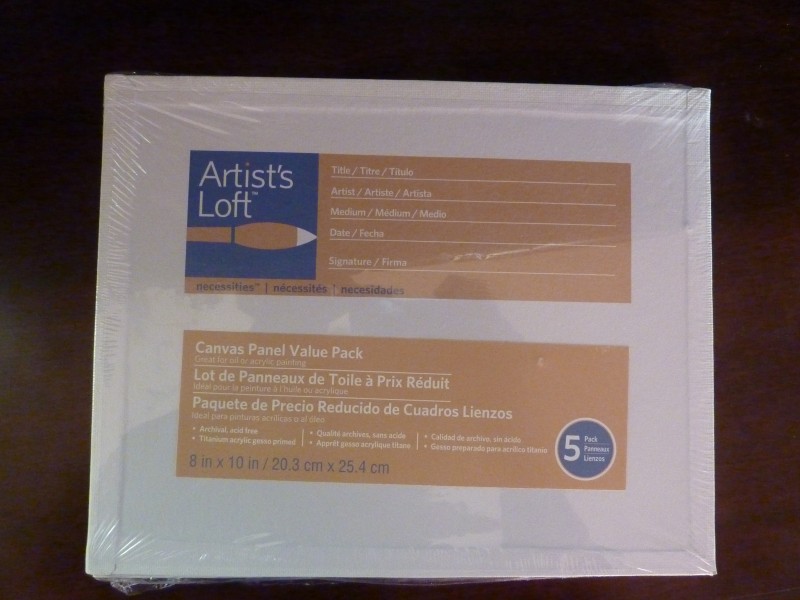 I already had these boards with me. Again I wanted something simple yet colorful, in interesting cream colored frames. Maybe I could do a painting broken into three on the canvases (a triptych)? We had already planned to move the Ganesha mural, which is full of color to the dining room. The new art would have to be in sync with the Ganesha painting. So I thought I would draw paisley cascading down my 3 canvas boards and paint them in my Kerala mural painting colors keeping the background white this time. Didn't want to overwhelm the room with too much orange. What about frames? After looking at Ikea, thrift stores, Craiglist, and online I really didn't find anything cheap. Then on a recent trip to Walmart I happened to walk by these $2.99 frames. Not exactly cream but the sheen and the light color could work in my room. So eagerly grabbed six of those.
Now for the actual process of creating the paisley pattern art. As usual I start by testing out the water, aka do a trial run on paper. It is a simple design, concentric paisleys and circles linked together. Anyone can do it.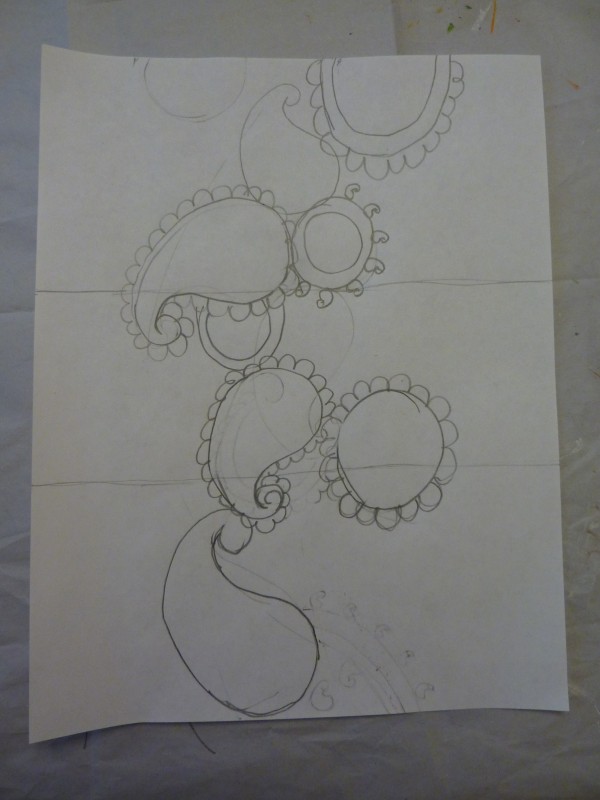 Then I drew a similar design onto the canvas, making sure that the design overflowed into the next canvas. By that I mean I ensured continuity from canvas board to the other. If you don't feel up to actually drawing you can trace any design onto the canvas.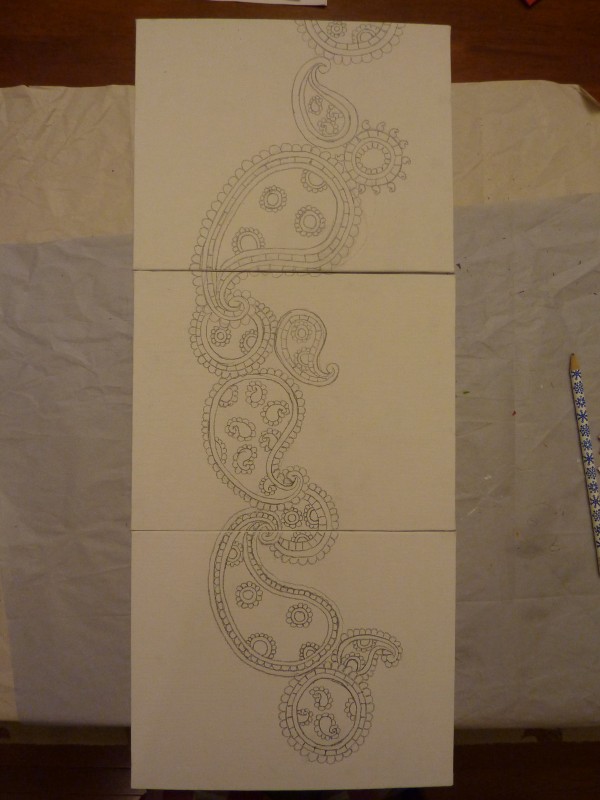 Once I drew the outlines with pencil, I colored in each section with acrylic. Nothing fancy, just your elementary school coloring skills needed. What makes it work is the colors. all those bright colors against the white background does the trick.
After filling in my colors, I coated the white background with gesso. Gesso is what you use to prime you canvas with and is usually cheaper than paint. I used gesso because I had it from art class. You could use white acrylic paint too. My white acrylic paint was giving a sheen to the canvas board which I did not want. Gesso gives a very flat finish, which I liked. Once that is done, I do my final outline with a medium tip Sharpie permanent marker. Again I did not want a stark contrast with the white so I used a dark brown Sharpie instead of the usual black that I use when I do my mural paintings. Here is a look at the different stages. as you can see the middle shot was taken during day time while the other two were at night. The colors are as vivid as you see in the day time shot.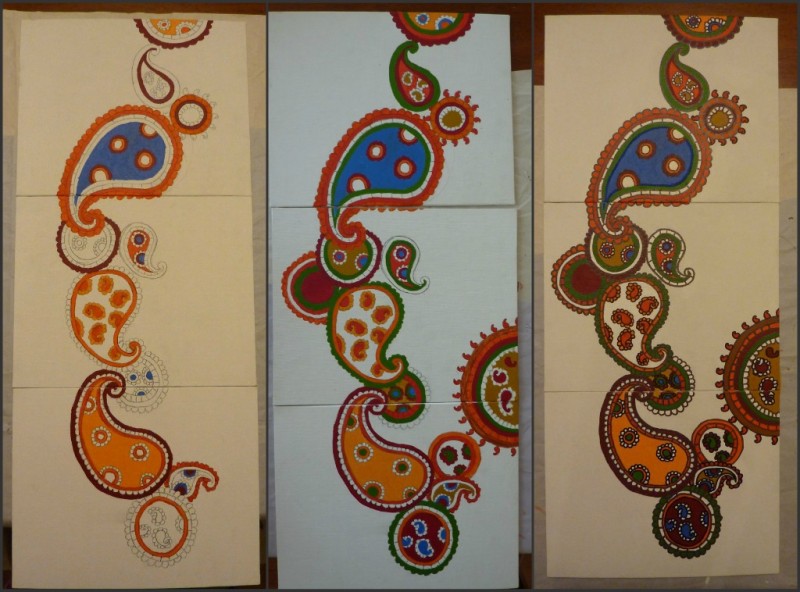 I made another set of three to go on the other side, again in the same theme.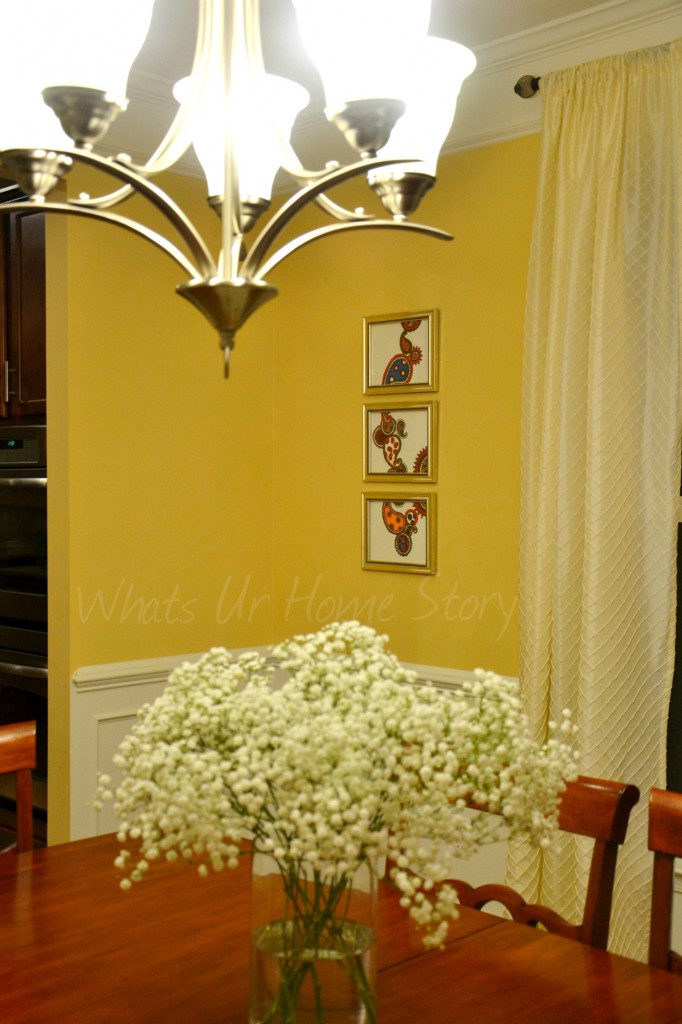 One more shot of that corner. No idea why you can't see the stencil in some of the shots.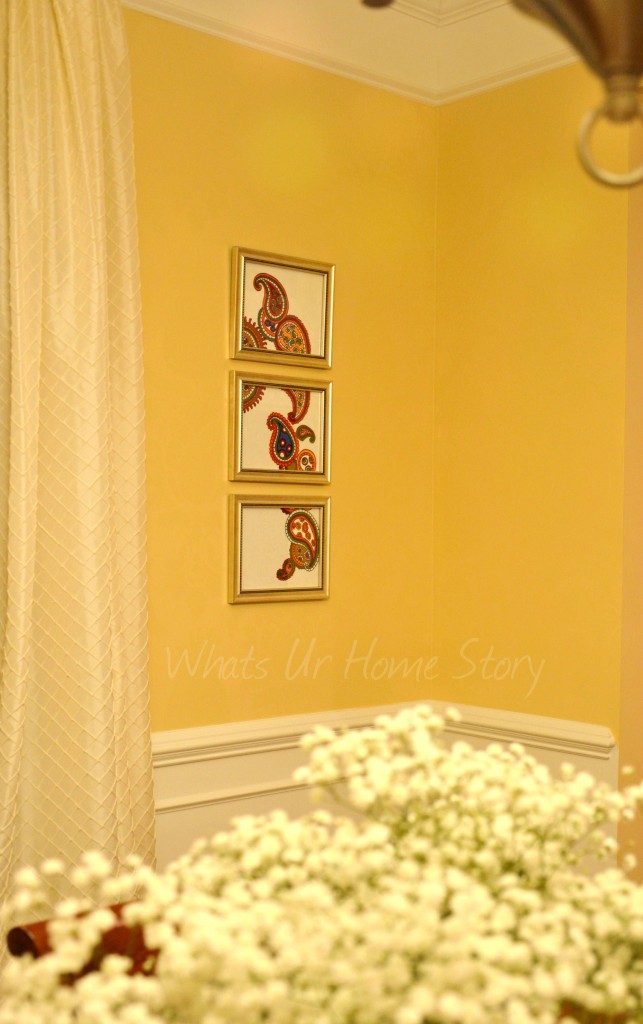 Don't they look gorgeous against my gloss stenciled wall? Those $2.99 Walmart frames although not great quality goes so well with the sheen of the stencil and the curtains.
Do you love paisleys too?