Today we are trekking through a hodgepodge of stores. First up, Pier 1. You guys know by now about my love of horses especially the Chinese horse on my coffee table. I just had to show you this guy, actually guys there were two of them. Aren't they gorgeous? Didn't even check the price tag as I knew it would be really high, plus I didn't even have a place for something so huge. Sorry for the hazy pics, took it with my phone.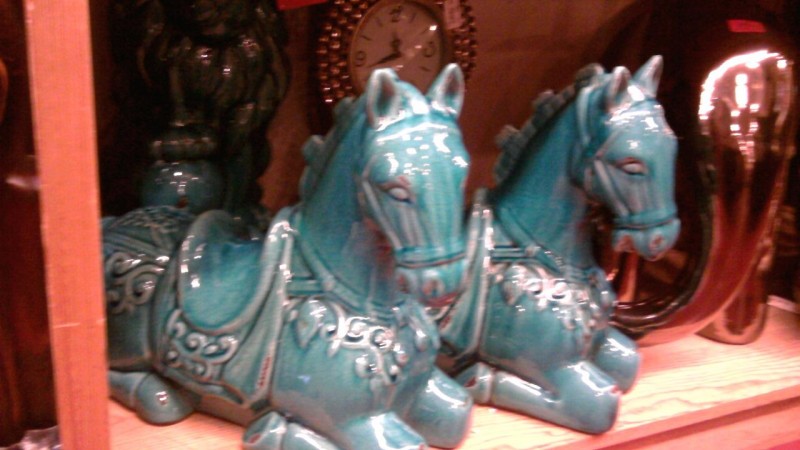 Ventured into the Marshalls next door and caught a glimpse of this old world chest from India. Loved it so much that I asked B who was at home to come and take a look. Both of us agreed that it was absolutely gorgeous but couldn't stomach the $425 price tag.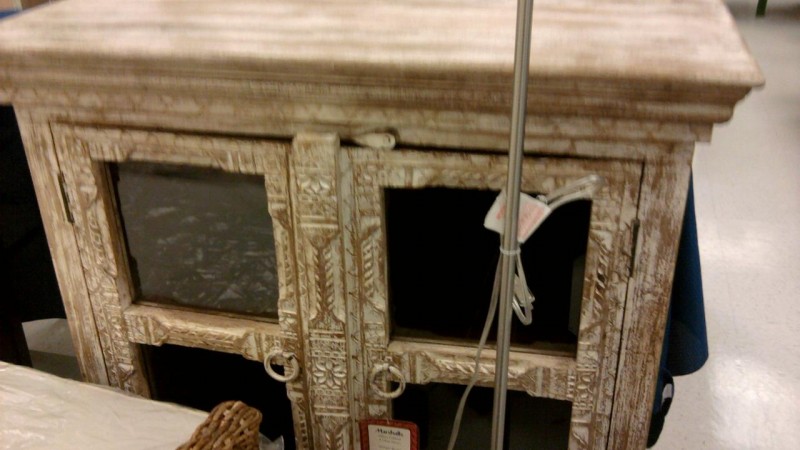 Have been keeping my eyes open for a sunburst mirror for sometime now. Really loved the style of this one at Micheals  but was not too thrilled with the black finish. Didn't want to take the pain of covering each of those small mirrors and then painting the whole thing metallic, so skipped it sadly. I think it was close $100.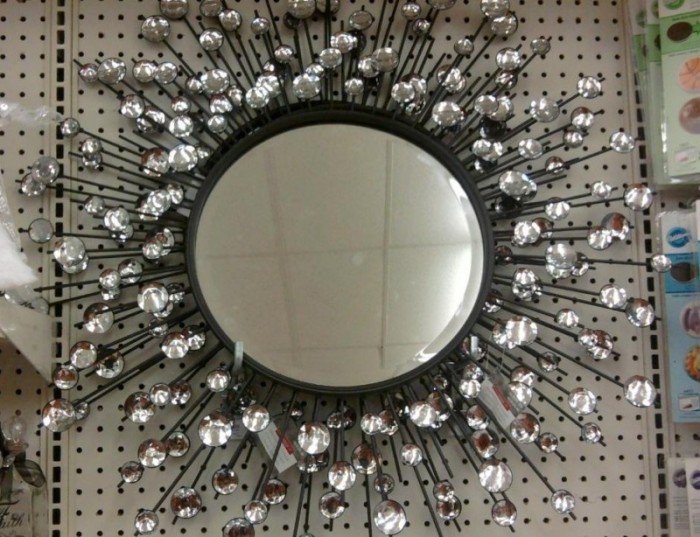 I saw the mirror below at Home Goods for $39.99 almost a year ago ( the pic was saved on phone from that day on wards). I gave it a pass back then and have been kicking myself for it since. So I was more than happy to spot the same beauty at Micheals recently.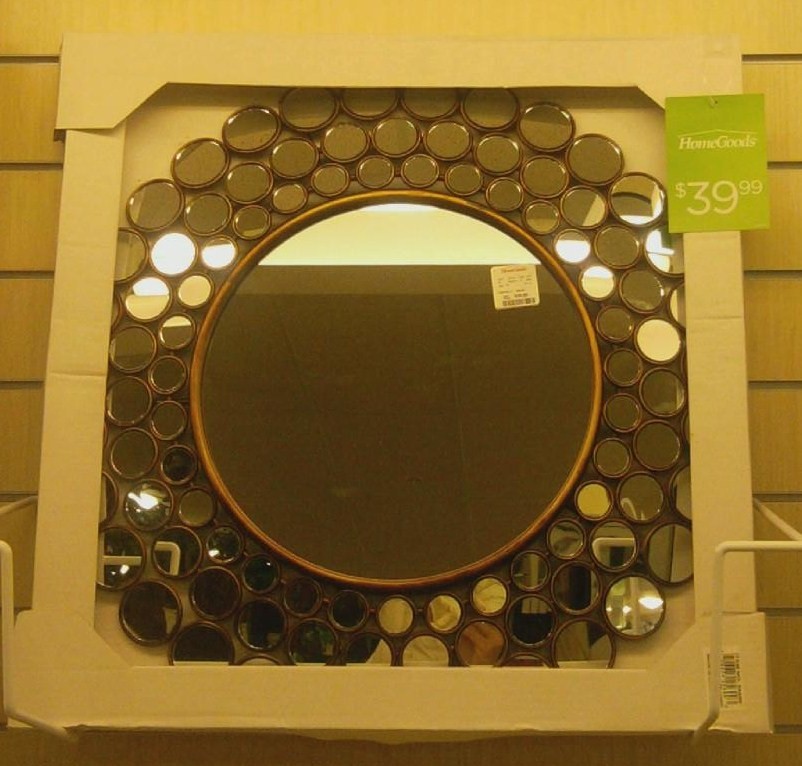 But it was $99.99. Loved the finish and the sophisticated look and didn't want to let her go this time around. I had a 40% off coupon too. So reasoned that at $59.99 it was a good deal and brought it home.
Unfortunately it was too small for every wall I tried. Don't get me wrong, it is a good size. Maybe the rooms that I tried to hang it on had 9 foot ceilings? I tried my best to fit it into some room or the other but just didn't work. I was literally crying when I returned it; it is much more beautiful in person.
Venturing into Home Goods the other day I spotted this cute bowl on the clearance aisle for $10.  At that time I thought it was a a bit weird and didn't know what I would use it for. After looking at the pics a few more times, it started to grow on me. When I went back to the store…..you guessed it, it was gone.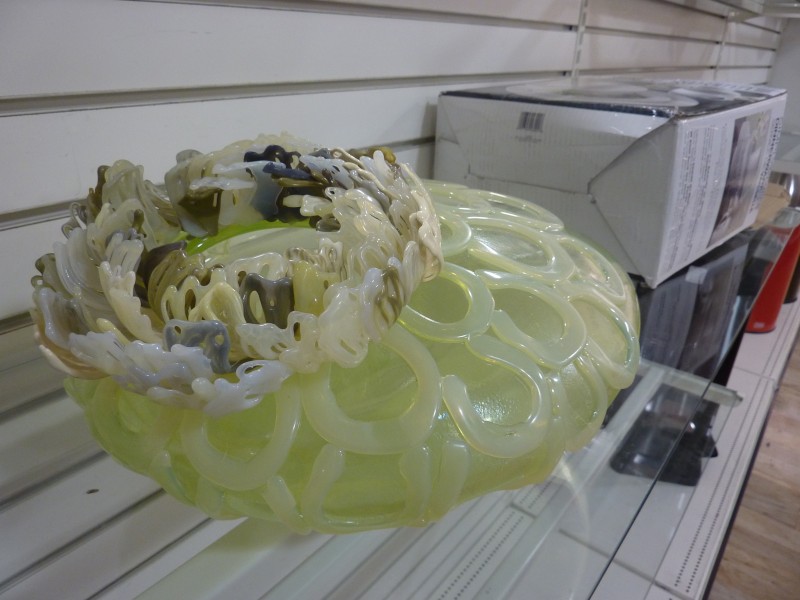 As usual, have saved the best for the last. Another Home Goods find, this capiz lamp. How can you say no to this?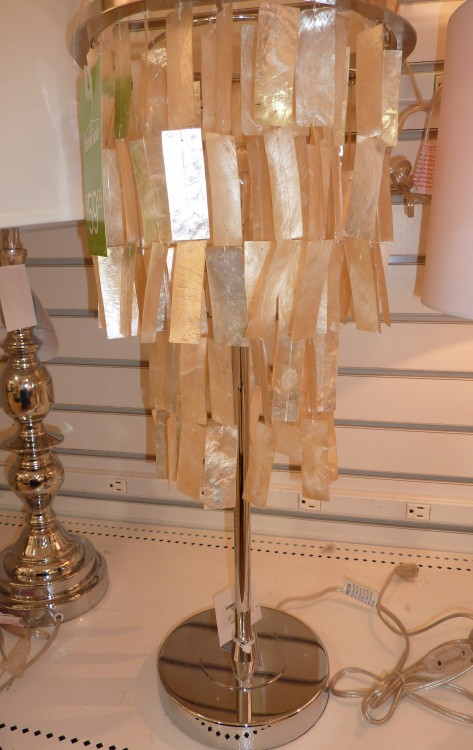 At $59.99 I did say no with a heavy heart.  Read more about my Capiz love and B's 'no more Capiz rule' here and here.
So what did you all find this week?