I've been out and about lately doing what else window shopping. For a change this time it was strictly window shopping. Quite  a big feat considering all the goodies that I came across at our local Burlington Factory.  I posted about how they had revamped their home section a few months back but the other 2 times I've been in there I didn't find anything interesting. I think their home section is becoming like that of Ross'. Hit or miss but when it is a hit you land on a gold mine! Even their style and prices are very similar to what you'd find at Ross. Take this ceramic ram for example. He is double the size of my deer head and priced only at $89.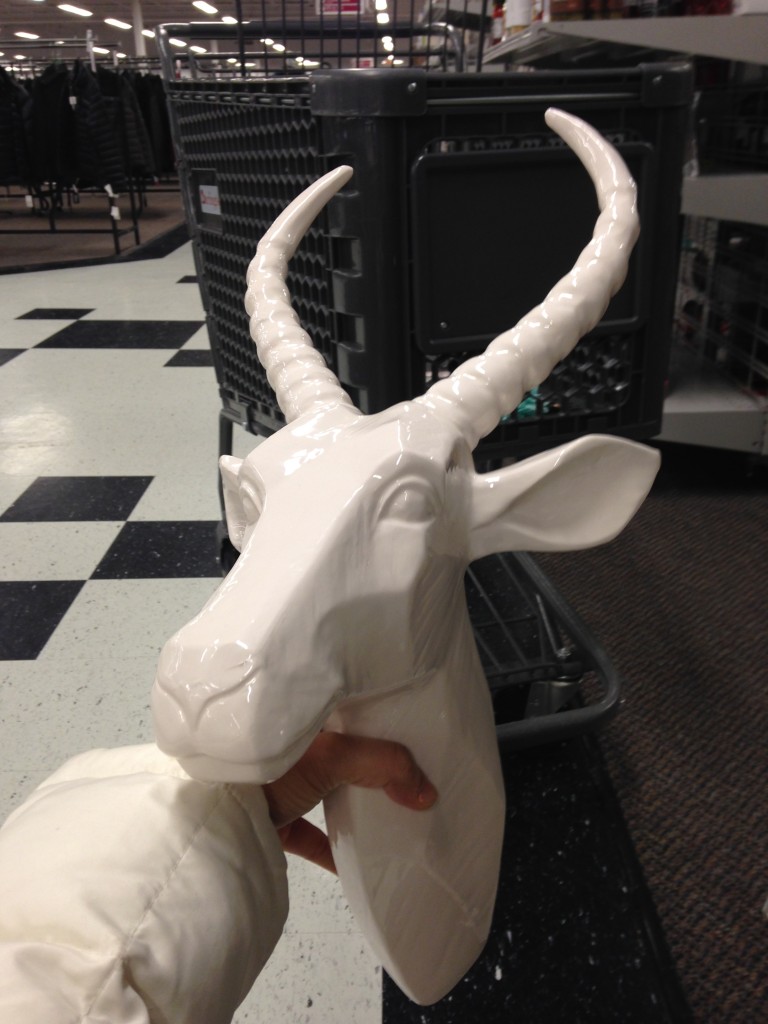 This set of black and gold votives ranged from $10 – $5. Just imagine all the pretty shadows these will create when lit.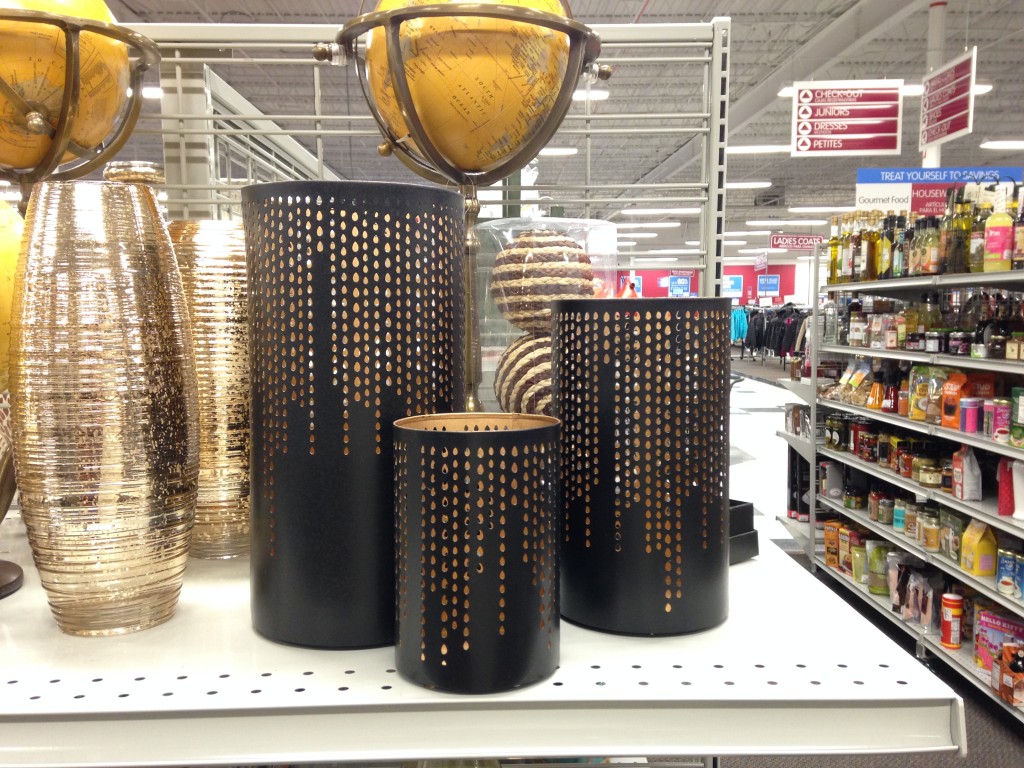 Any takers for this mercury glass hour glass ($10)?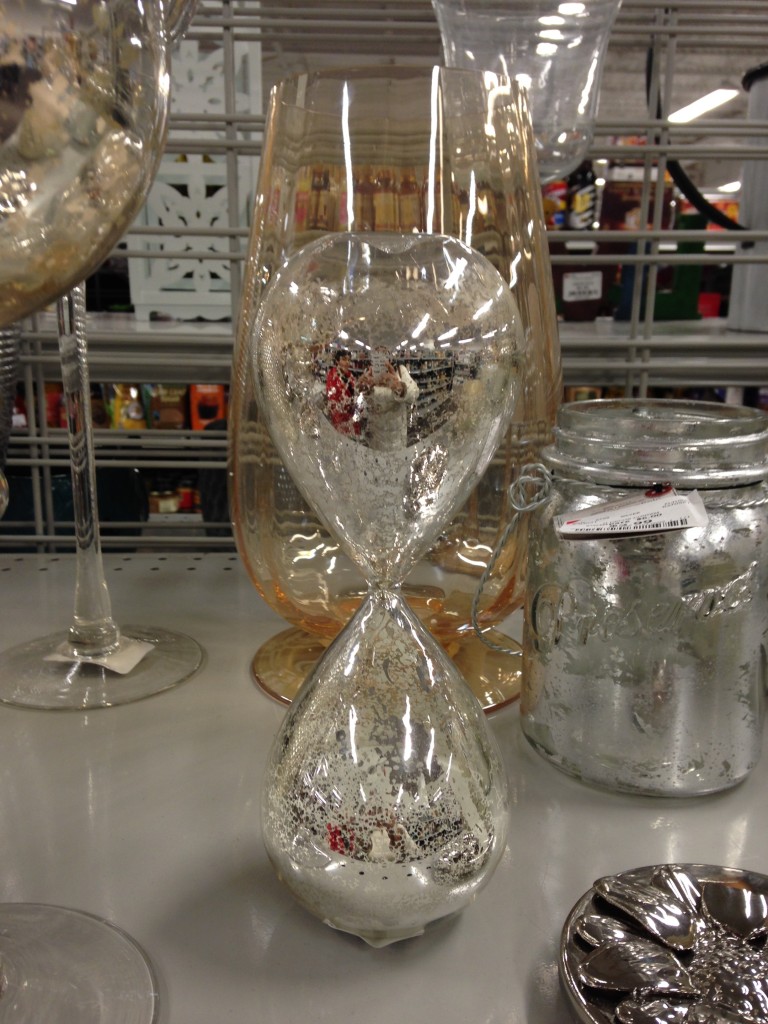 This sea shell planter/vase ($17) would be great for on a Summer coffee or side table. Wish it was a clam shell. I've been on the look out for one of those for quite some time. If you guys come across a giant clam shell please do let me know.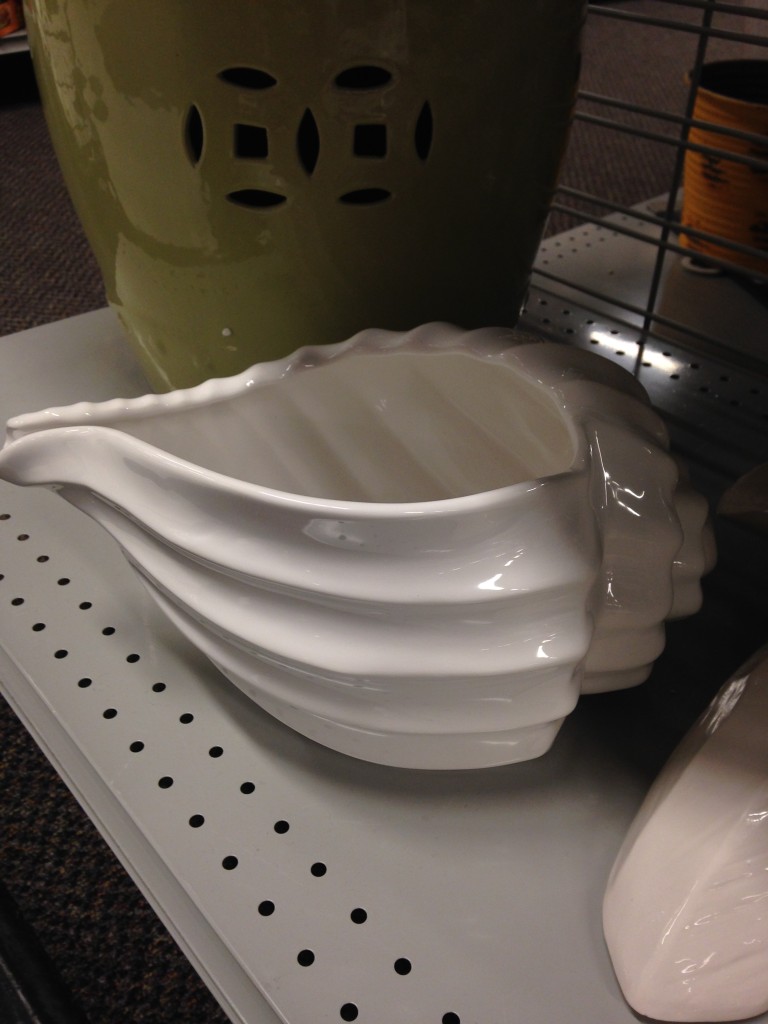 Another fun accessory, a zebra hide trinket dish ($8). It reminded me so much of my faux zebra hide rug.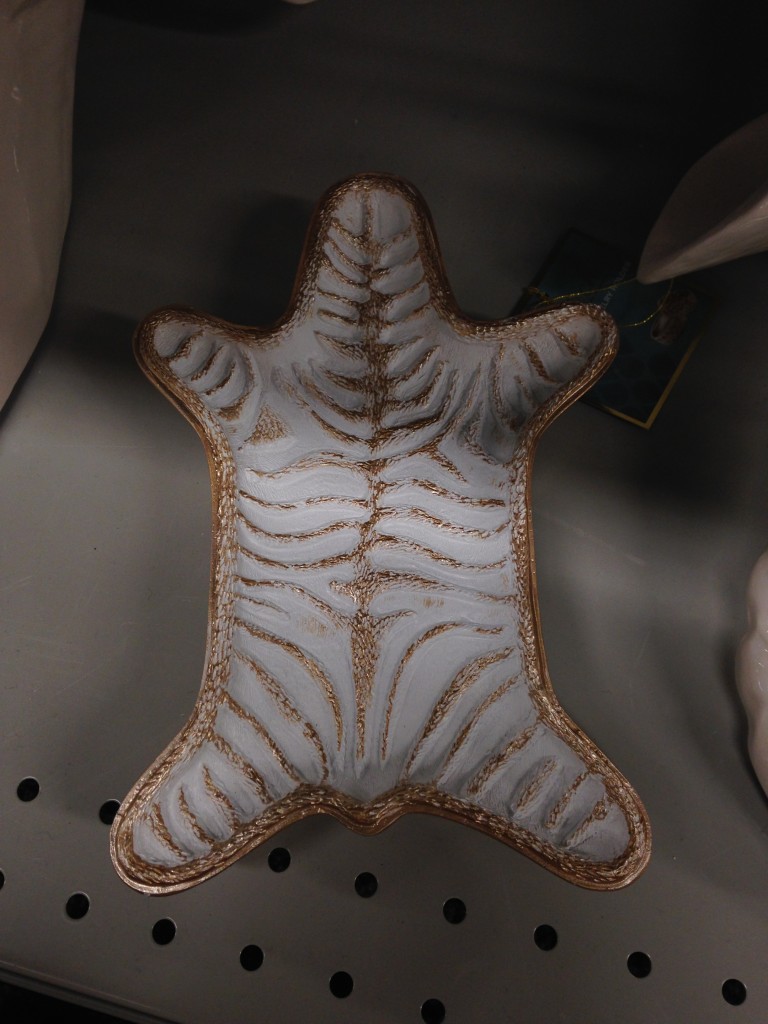 And that folks is how a quick trip to buy new gloves (by the way they didn't have any of those, isn't it still winter?) and socks ends up as a blog post. My son, who was my shopping buddy for the day (not by his choice) couldn't even understand why I swung by the home section when all I wanted was socks and gloves. Boys!
Tell me, how can us ladies not walk by the home section in a store? We "need" to at least checkout what's new over there, right? Do you find treasures like these at your local Burlington Coat Factory or Ross for home decor? Where do you do your home decor shopping?