The first time I painted something gold , a $1 bowl, I was not sure how it would look. In fact I was scared it'd be too gaudy. So I went small and painted it black with a gold tribal pattern. Ever since that experiment 2 years ago the color Gold has grown on me to a point where I'd say I'm in love with gold accessories! I'm sure you guys might have noticed it too with my gold gilded frame and lamp shades.
Given my latest crush on gold it is no wonder I come to a standstill whenever I come across a piece of gold home decor in stores. Like this very pretty ice bucket shaped like a trophy at Marshalls. That thing was huge, came up to almost my knees and super light. $29 on clearance seemed like a great deal; if only I had a place for it!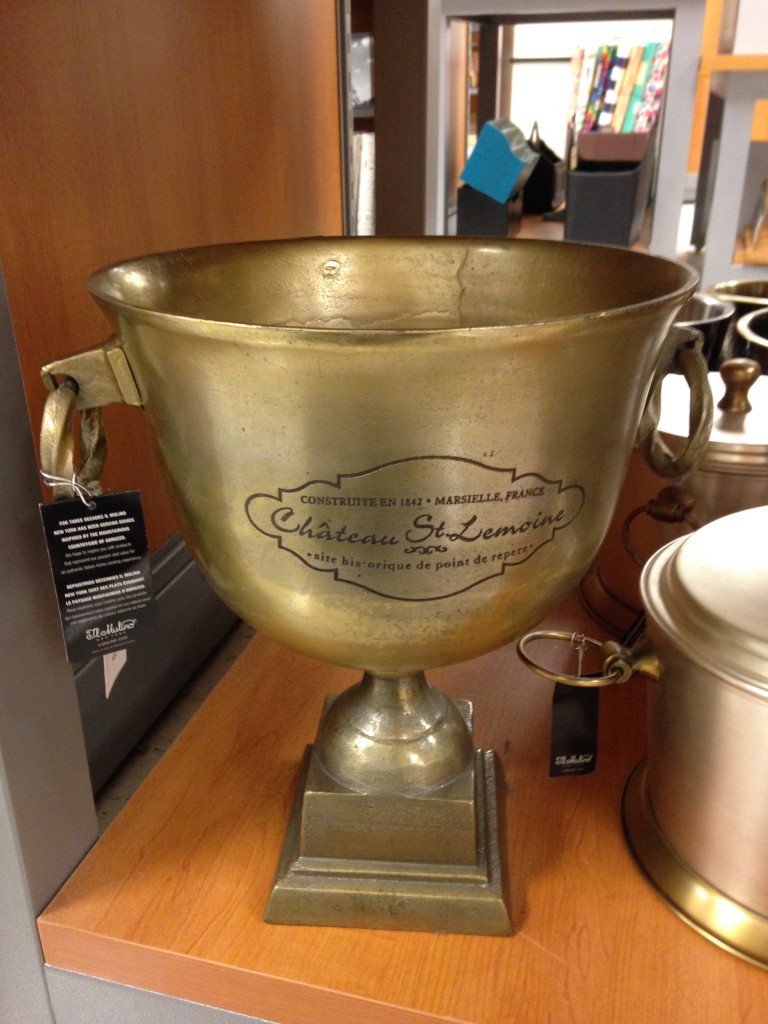 We already have so many mirrors at home or else this baby at Hobby Lobby ($65 on clearance) would have come home with me.
Or this classy black and gold hexagon mirror, again at Hobby Lobby (think it was around $30, not sure).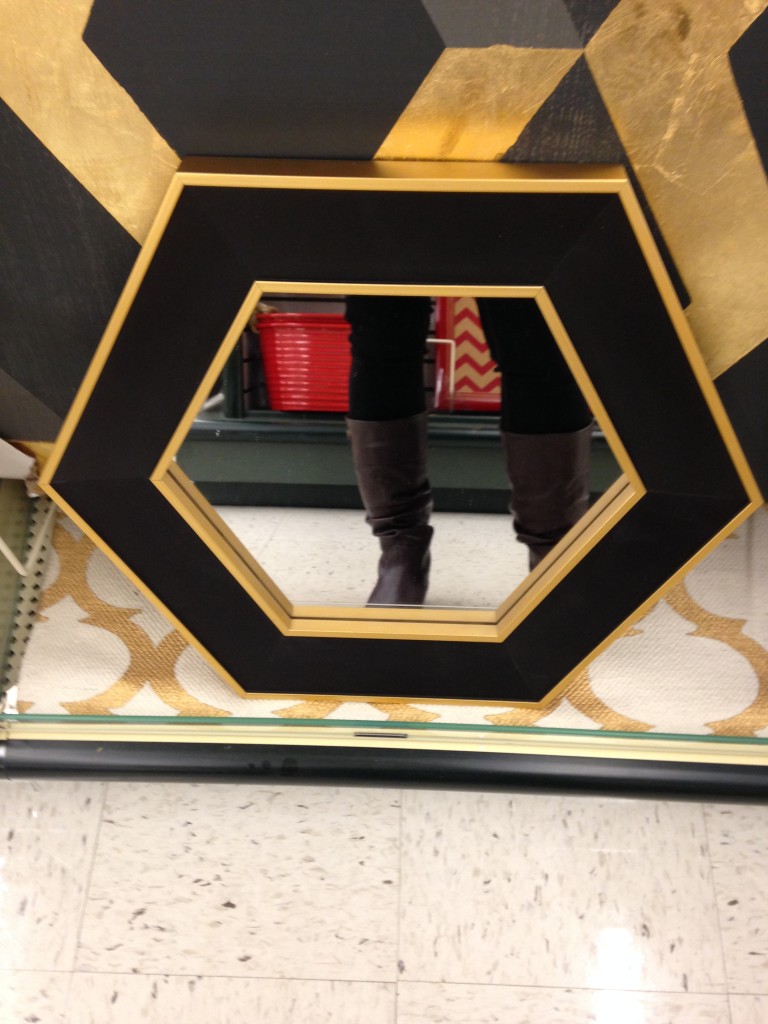 Hobby lobby seems to have a great selection of black and gold decor like this reindeer print for $30. Love those gold antlers!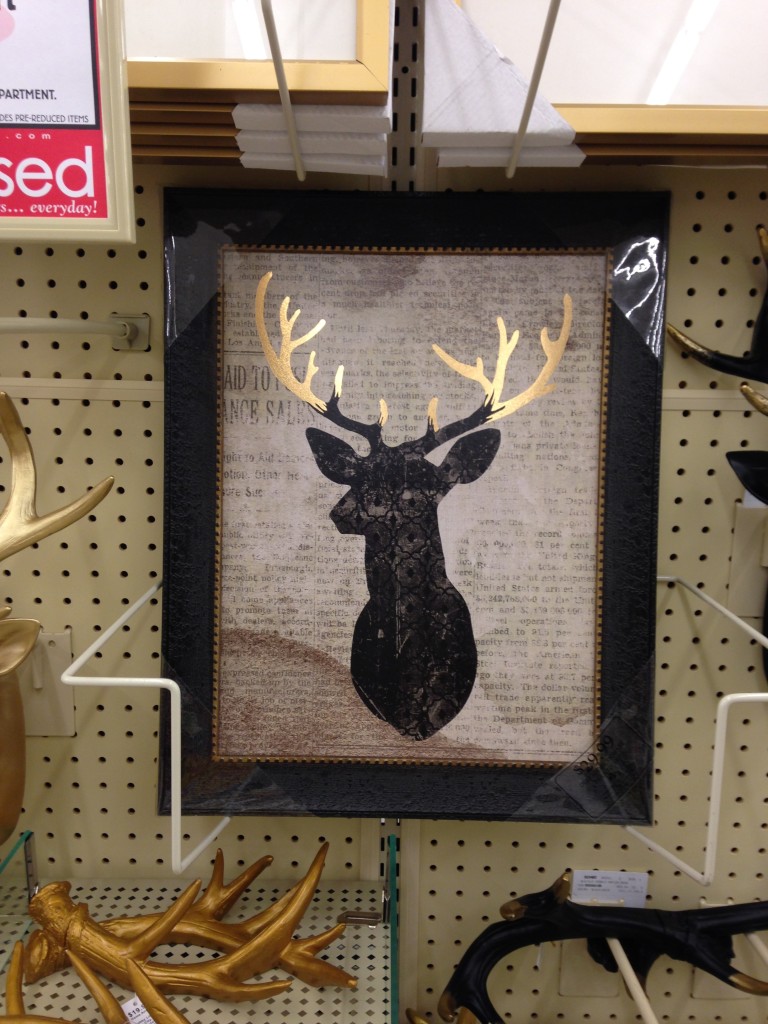 Now for the things that came home with me. 😉 Who can say not to this cutie flying pig with gold wings, $9 at Ross?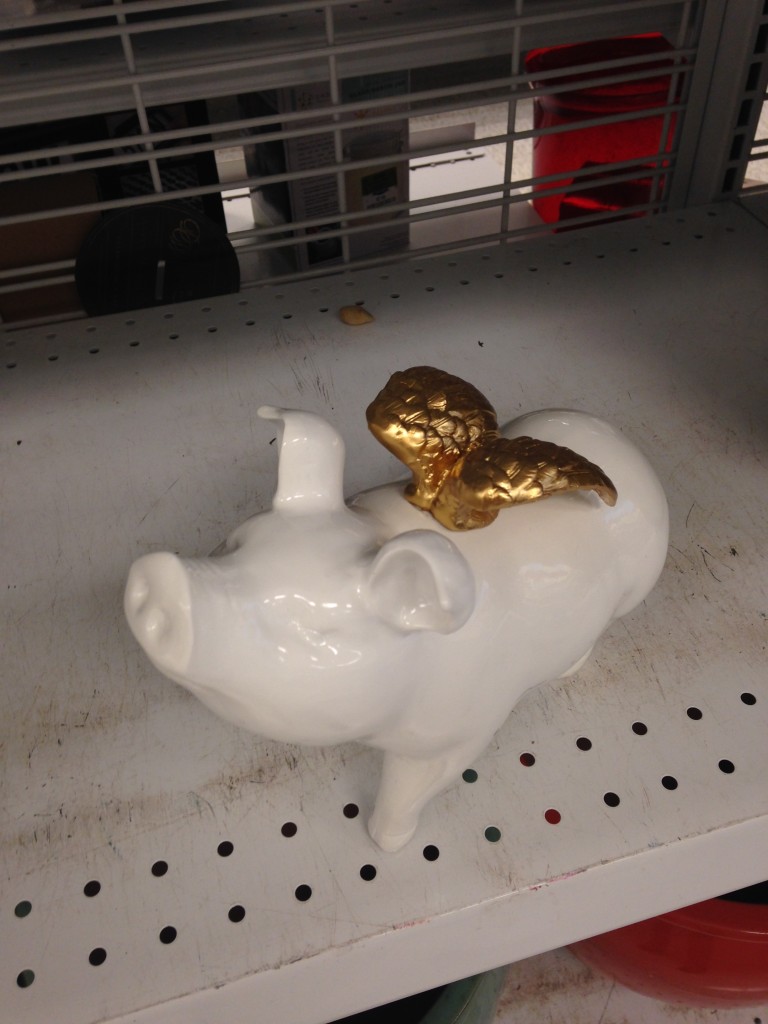 Granted this gold storage basket ($5 at Ross) is a bit flashy but for my daughter's room it is perfecto. Actually there is a back story to this one. 2 weeks ago I was window shopping at the same store and saw this. I so badly wanted to buy it but talked myself out of it saying we didn't need anymore baskets at home (yeah!). But the moment I came home I started regretting my decision. Last weekend I was at Ross again this time to buy some stuff and there it was in the same spot. That second I knew it was meant for me.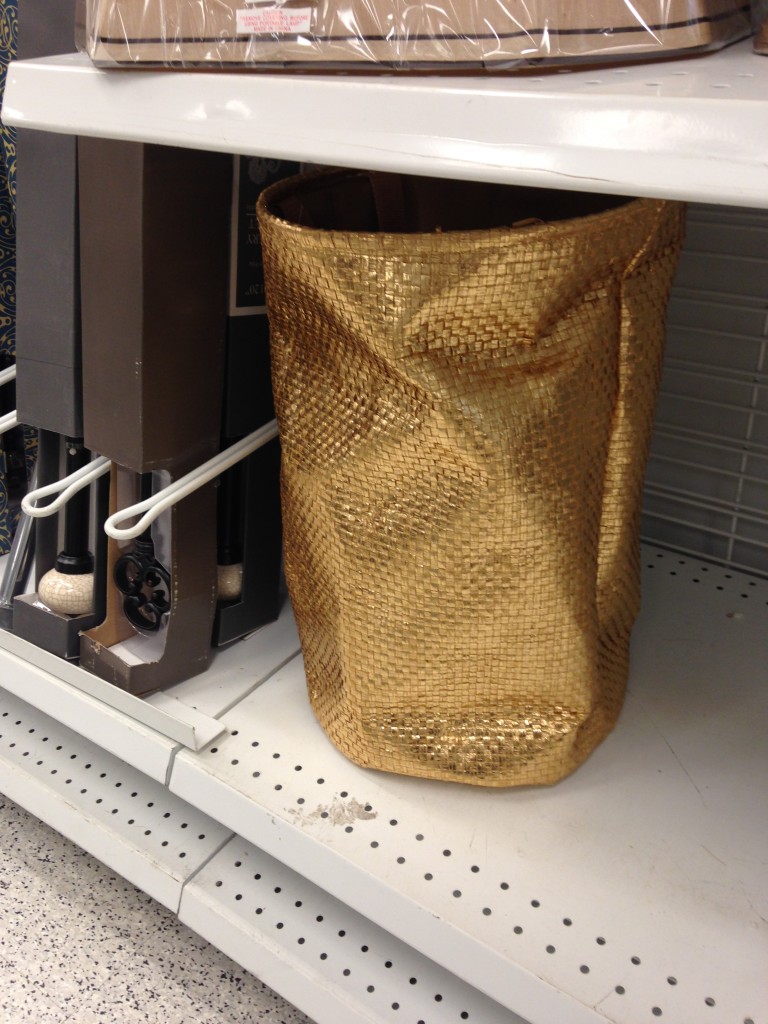 Has that ever happened to you? Have you gone back and gotten something you didn't buy? How do you feel about gold accessories?