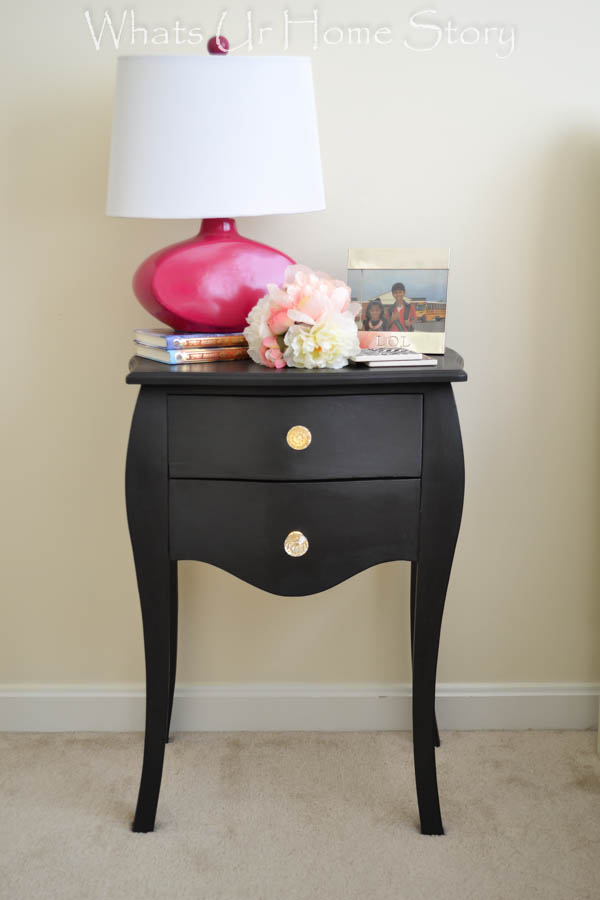 Oh yes, I went Black for the first time! The back up request from my little one on her room makeover was to incorporate as much black as we can if we can't paint the room black, which by the way was the top priority. Since the latter was not going to happen we decided we'd paint the old side table in her room and the Craigslist campaign desk black. I tell ya it was scary crossing over to the dark side (if you remember I've mostly painted furniture white with an occasional red or navy) but definitely fun.
In its sad "before" days this black beauty used to look like this with a big chip on top drawer.
First off I fixed the chip and just 'coz I was feeling lazy I took the easy way out, chalky finish paint Americana Decor (Carbon) from Home Depot. But what kicks it up a notch are the new crystal knobs from DLawless Hardware, don't you think?
And now for the surprise I promised you on the social media sneak peeks.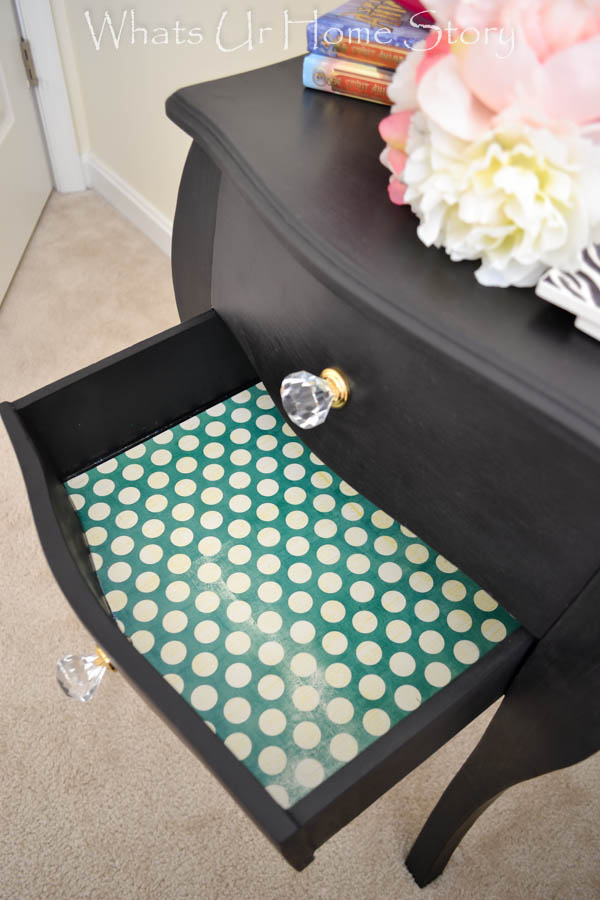 Drawers lined with craft paper I found at Michaels, neat huh? Wait, there's more….;)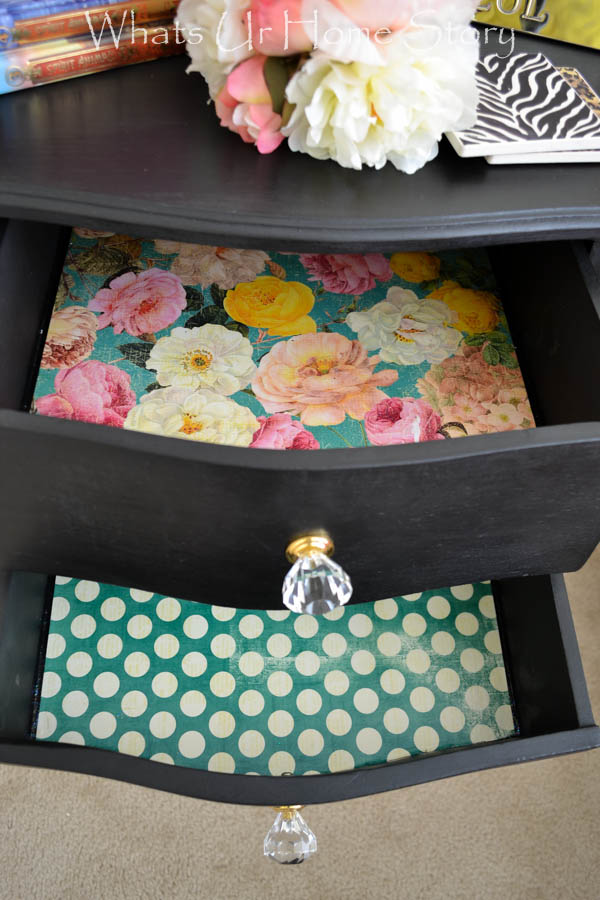 How's that for a cutesy girly look?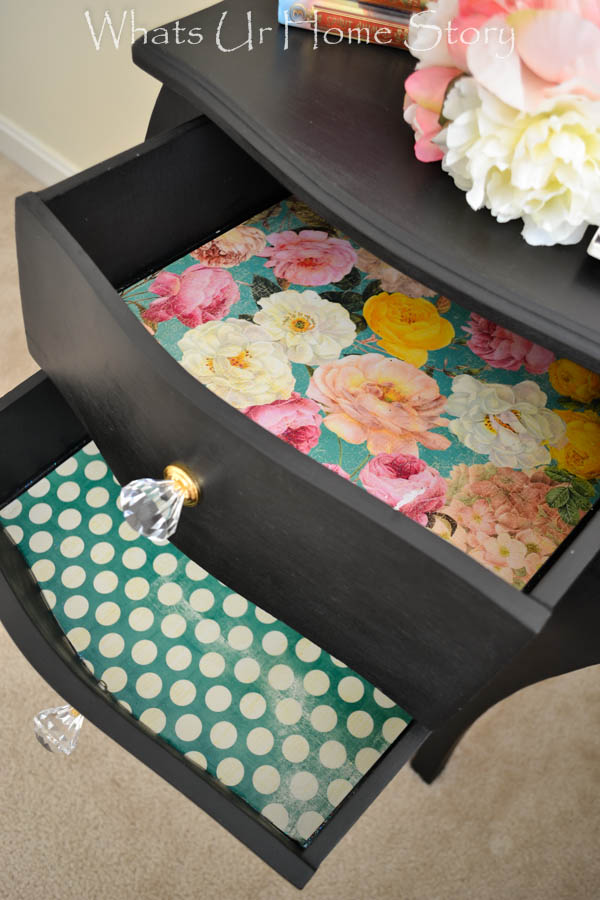 OMG, I'm in love with those drawers so much that I pop into her room often just to open the drawers and admire them!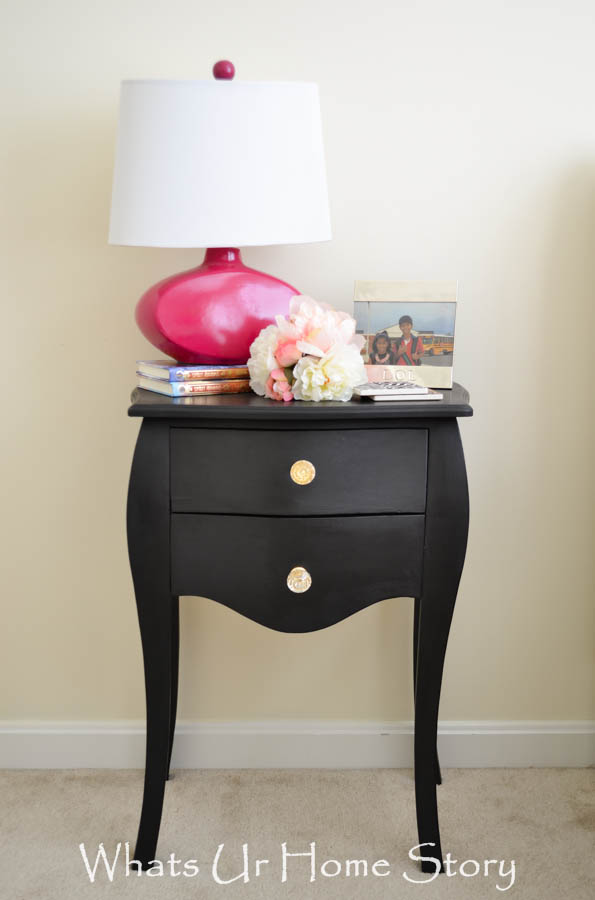 Truly a black beauty! I was going to detail all the steps involved in this side table makeover today but realized that'd add at least 10 more pics. The step by step tutorial is in my next post.
Do you love black furniture?