As promised here is the lowdown on the dresser in the guest bedroom.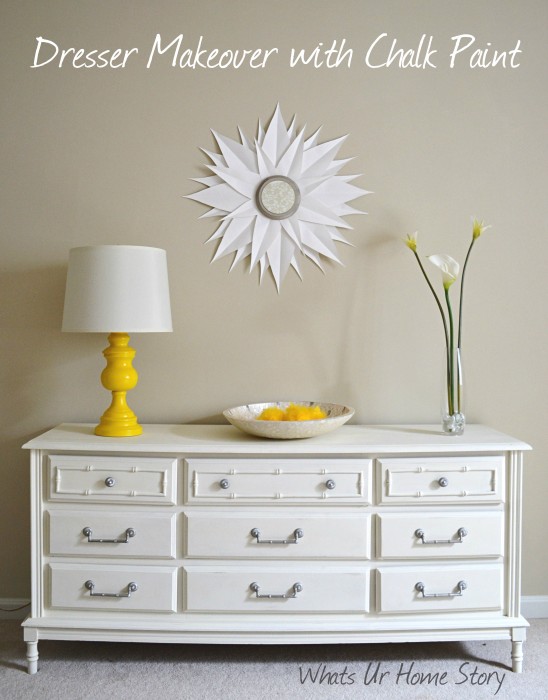 It started out like this,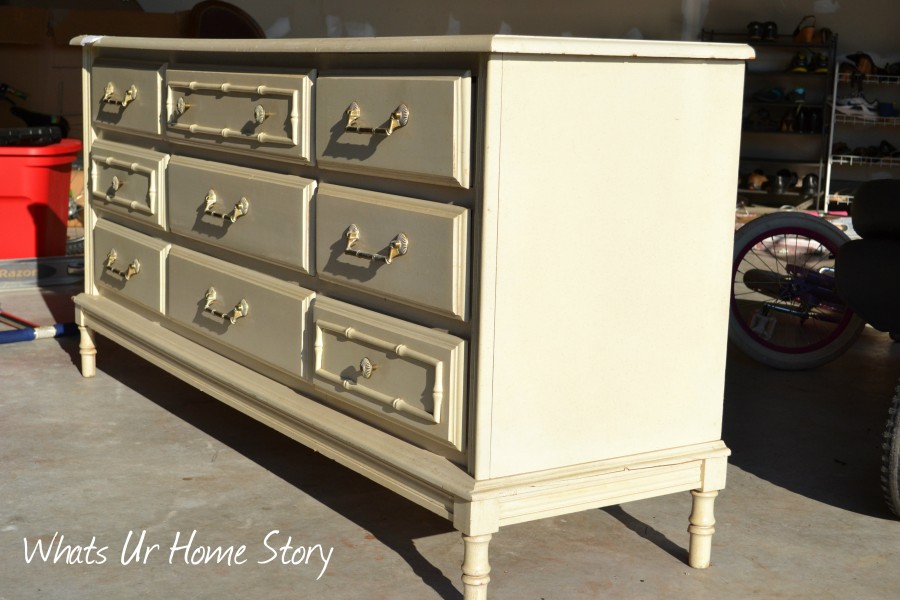 The paint on it showed a lot of wear and it had a few nicks and scratches. The wood had even split in some places. I prepped the irregularities with spackling (yes the same thing you use to repair dry wall). Why? Coz that is all I had on hand. The wood putty I had was the type that doesn't dry hard. So it wouldn't be of much use. Spackling worked really well as you can see.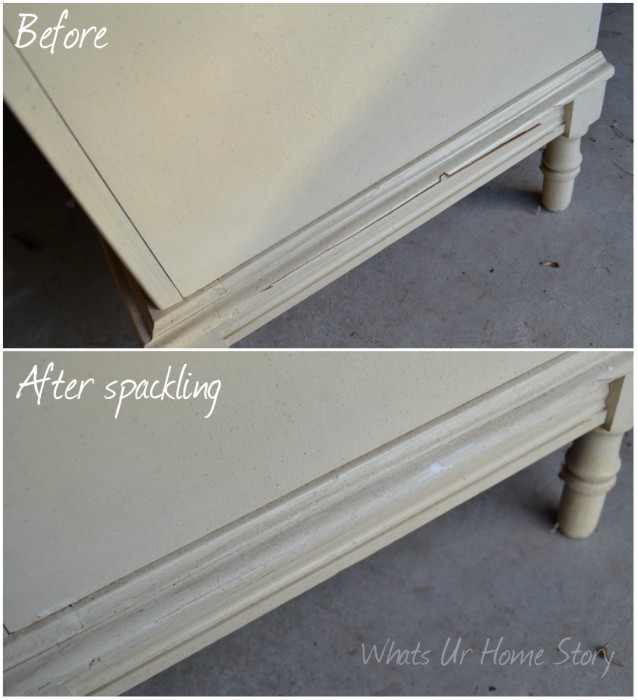 One of the corners especially had some serious chipping and I ended up sculpting a new corner. Once the spackling had set I sanded it down to a smooth surface.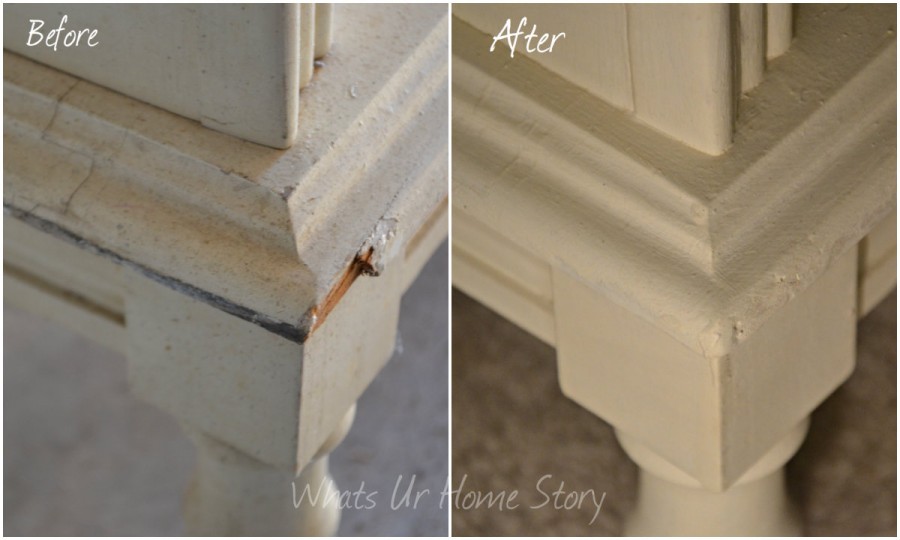 Lifesaver Painting Prep Tip: Number your drawers based on their position (top, middle, bottom row) with a piece of painters tape. This will make it so much easier to put the right one back in its place when you are all done.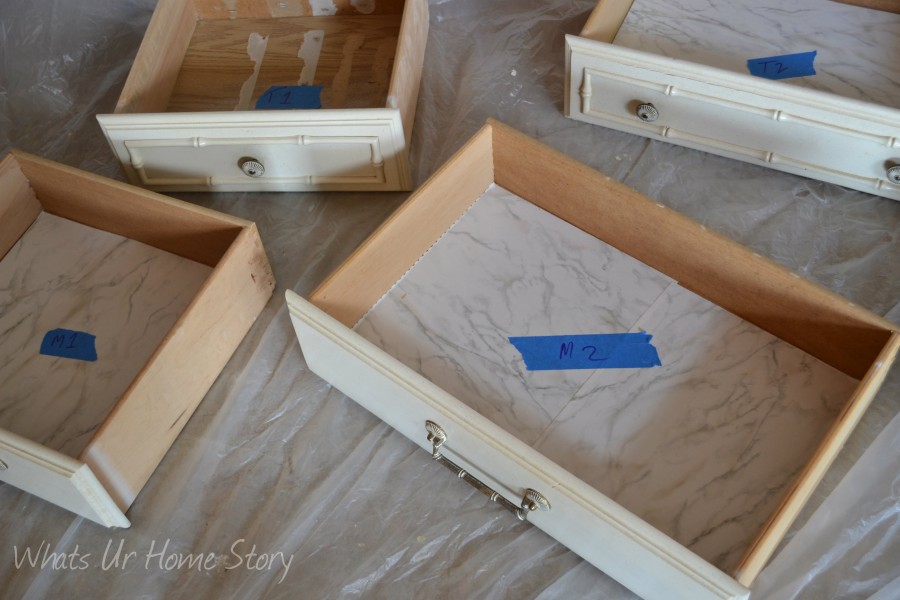 As for paint I used the left over Annie Sloan Chalk paint from the chair makeover. For the knobs and pulls I used Krlyon Brushed Metallic Nickel and Krylon Brushed Metallic Oil Rubbed Bronze ( leftover from here).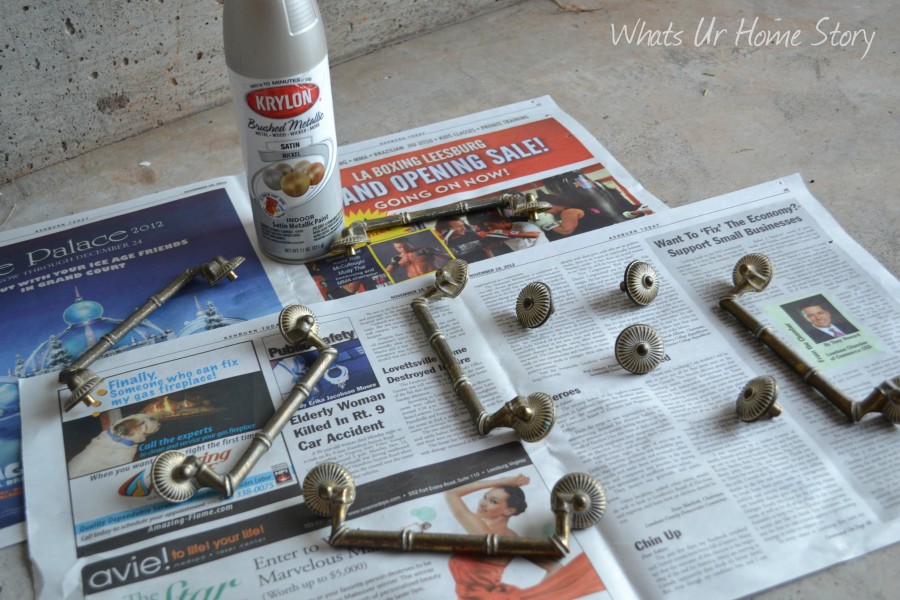 Here's the before and after of the knobs;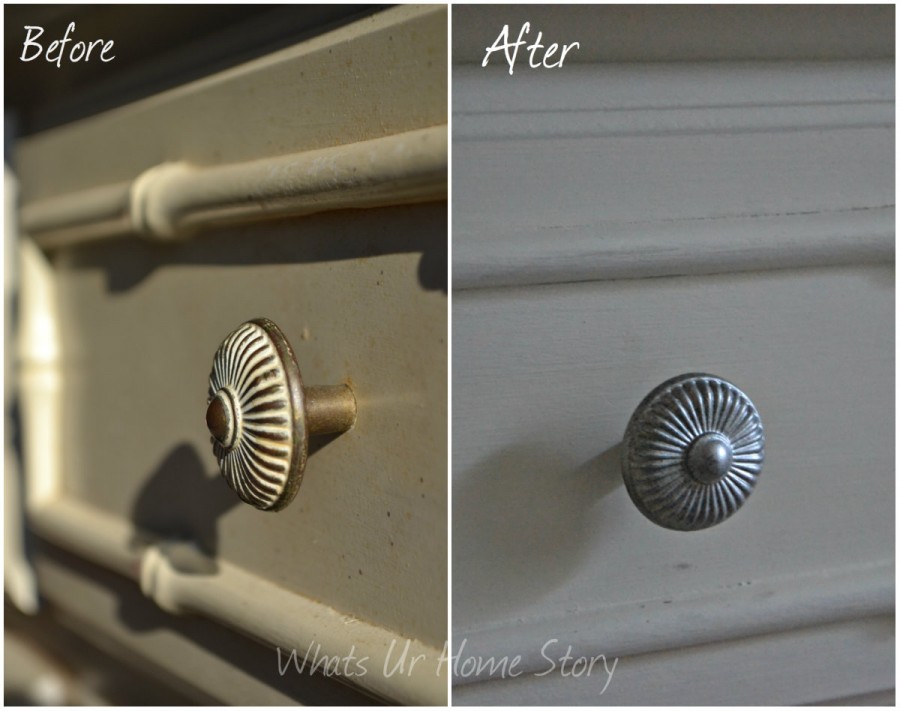 Another shot;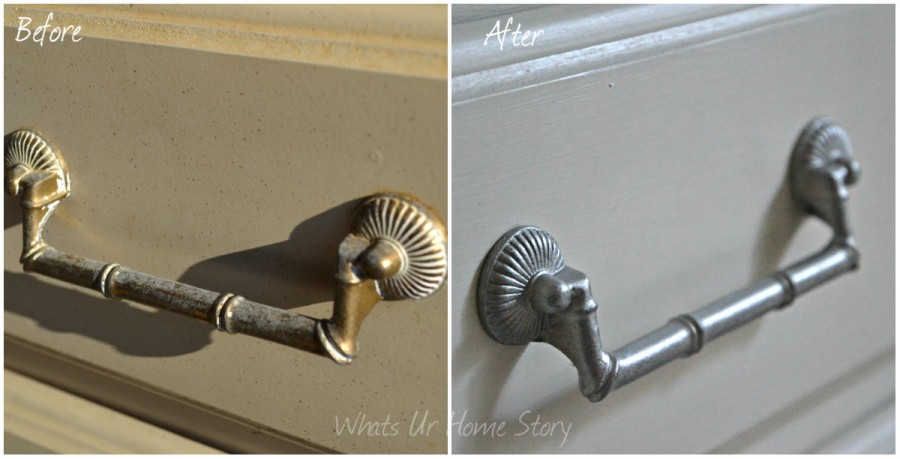 The painting part of the project might have taken an hour and a half at the most including drying time between coats. ASCP chalk paint is that easy. You can read more about the technique in this post. The only thing that I did different this time around was adding a few drops of water to the paint. That really helped thin the paint and I didn't have the thick first layer issue that I had when I did the chair.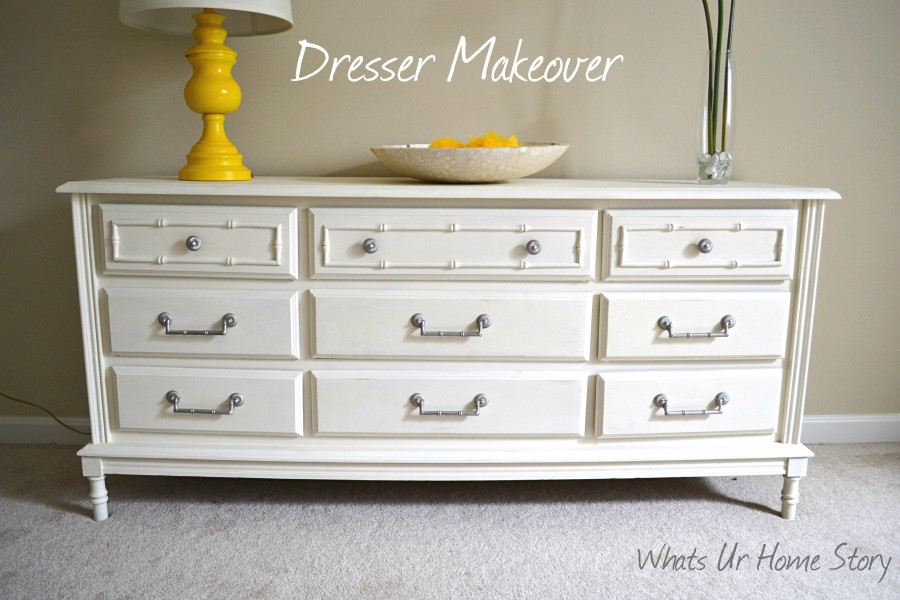 And the best part I still have enough chalk paint left over for another project!