I'm one of those moms who dread the Valentine's day celebrations in my kids' class. I guess I really don't see the point in exchanging small cards among elementary or even day care aged kids. More junk around the house that I'll have to clean up later; that is what Valentine's day cards meant to me. The fact that my first born is a boy who hardly cared for such things helped. Last 2 years my kids' class teachers were not really into celebrating V day and all card exchanges were optional. When I read that notice you know I was really really happy but then itself I had a hunch that I couldn't get away with skipping the card exchange for too long as my little lady was really getting into the Valentine's day spirit.
Another reason I stopped buying the cards were we (even the kids)  didn't really like the ones that were available in stores. We always ended up using more than 2 sets for each kid as they themselves agreed that some of the sayings were inappropriate. This year my daughter's class is celebrating the holiday in a big way and she is keen on handing out the cards. So we thought why not DIY them?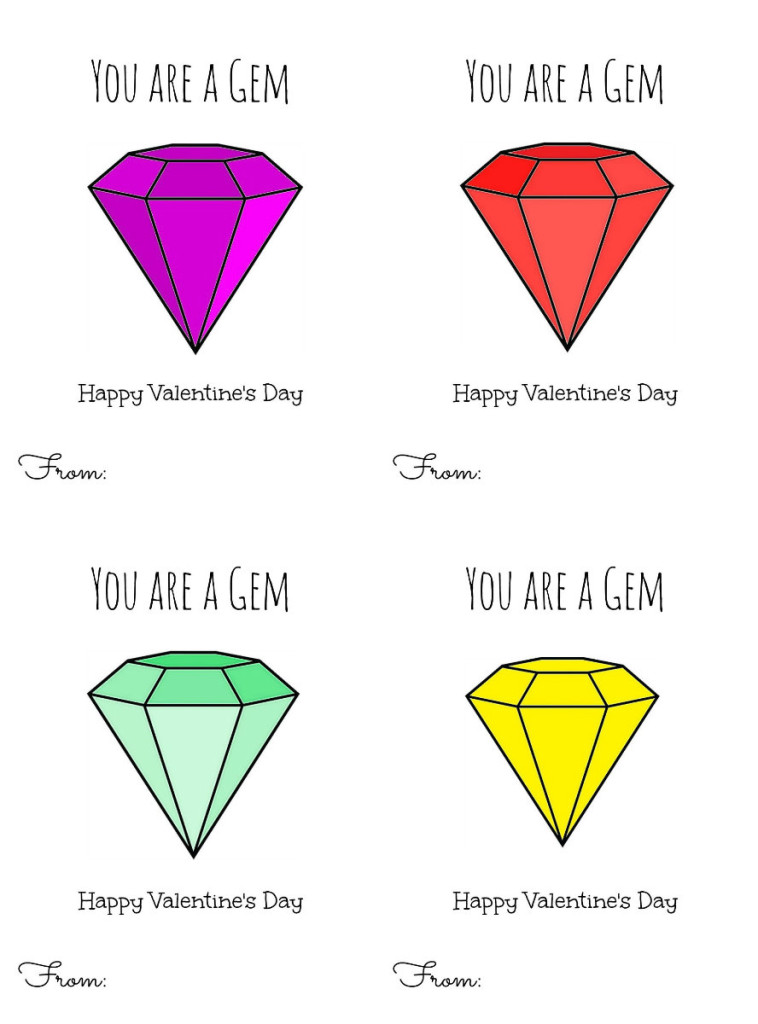 Pretty cute huh? Not sure why the blue looks fuzzy on my Mac now. It looked perfectly fine on my laptop that I was working on earlier.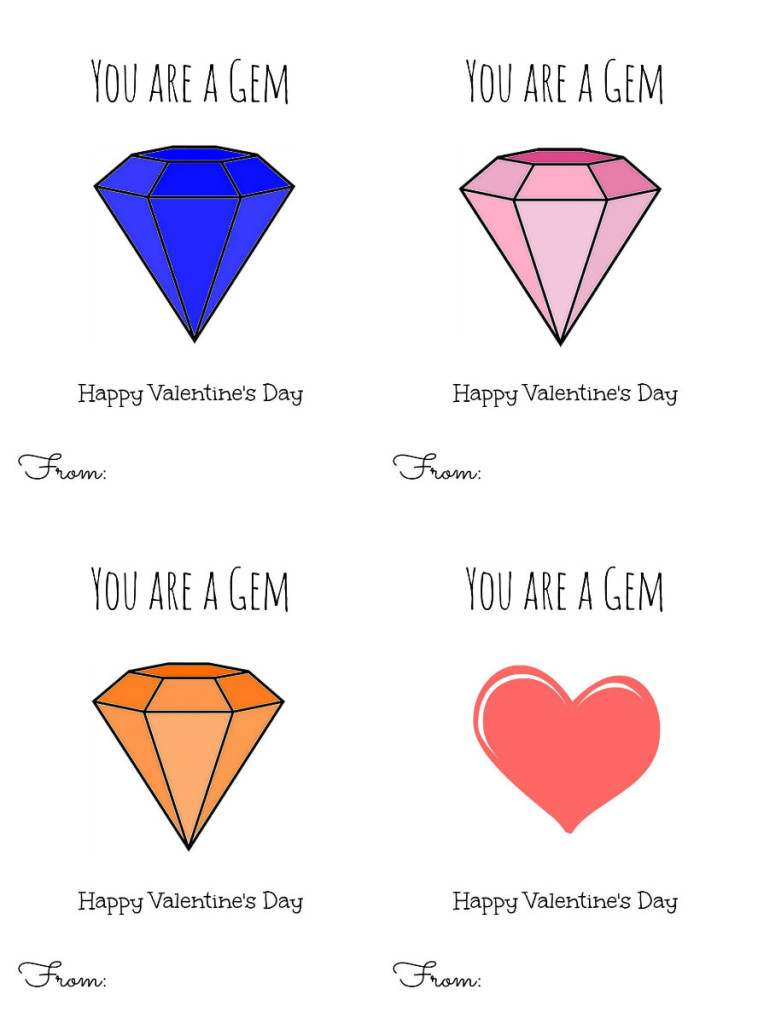 To download click on the links below, right click, and save.
You are Gem Purple, Red, Green, Yellow, Blue, Pink, Orange, and Heart.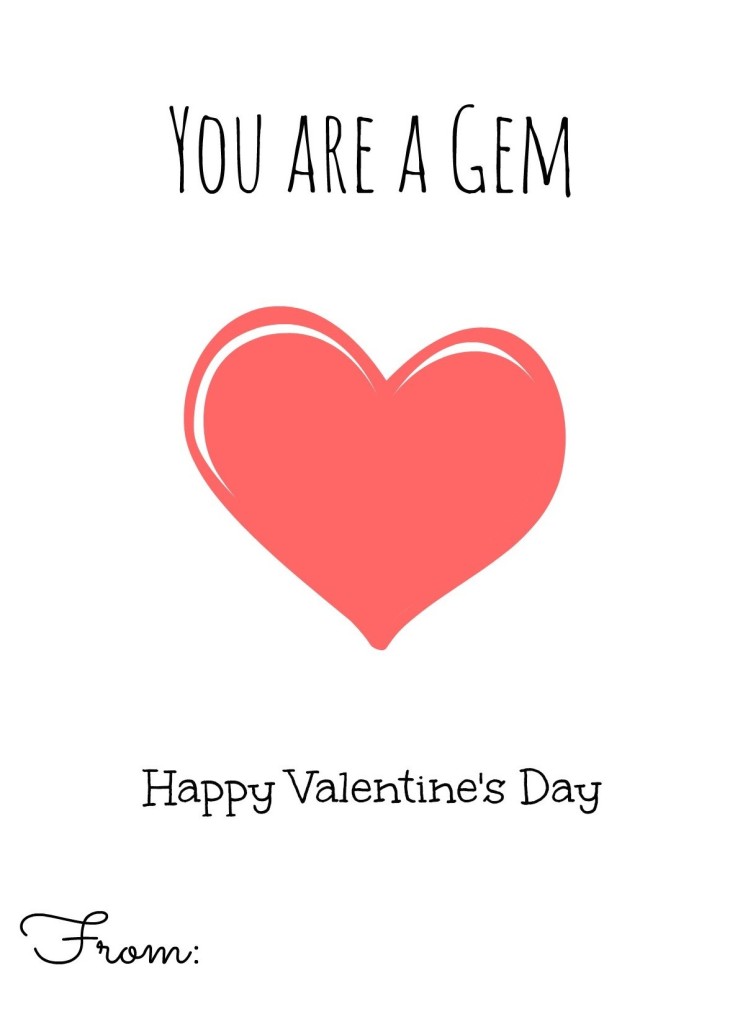 Do you DIY your kids' Valentine's day cards too?
PS: You may also want to check out these other free printables.