Remember the $1 black beaten metal bowl that I had scored on clearance at Marshalls? She's all glammed up now!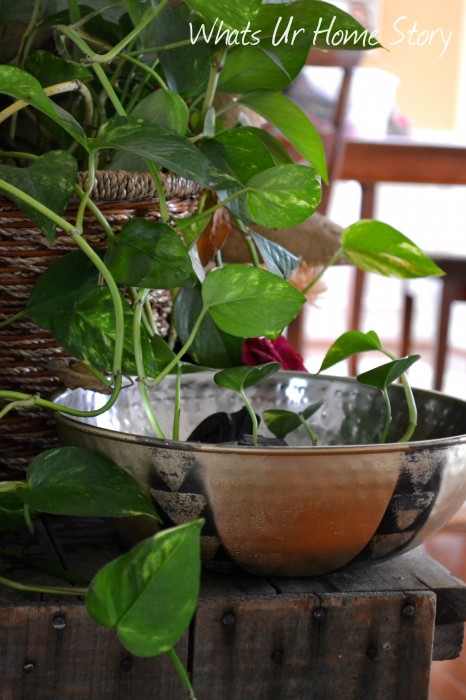 And this is how she used to be.  You can see more pics here, here, and here.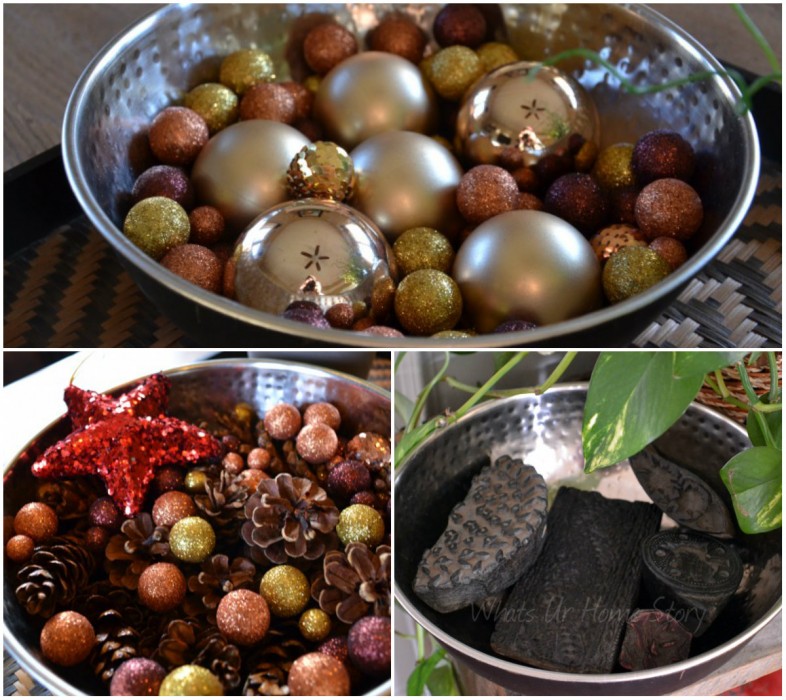 Materials
Decorative Bowl – $1 Marshalls Ribbon -Already had Micheals Rust-oleum Metallic Gold Paint -$6 Home Depot (have used only a lil bit, I'm sure I'm gonna use it on other projects)  
Total -$7
Notice how there not many close ups of the outside in before pics? There is a reason. The black paint around it though pretty showed real wear. A coat of Krylon Black Paint+ Primer later,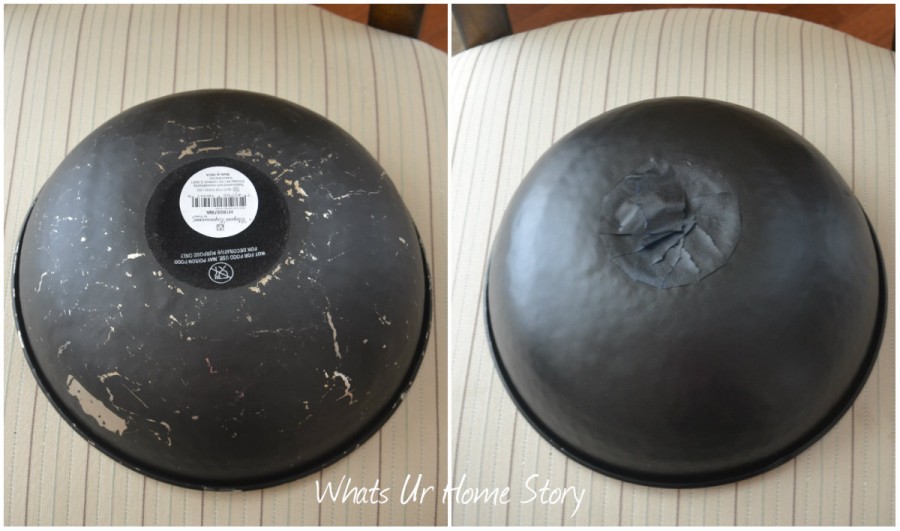 I could have just left it at that but you know me, can't stop meddling. My plan was to go for a gold dipped effect using spray paint and painter's tape (to mark my gold area). But the painter's tape glue was too much for the smooth bowl finish. The black paint came off easily when I peeled the painter's tape off. My solution;
Ribbon and then Rust-oleum Metallic Gold! By the way, I covered up the felt pad on the bottom with painter's tape.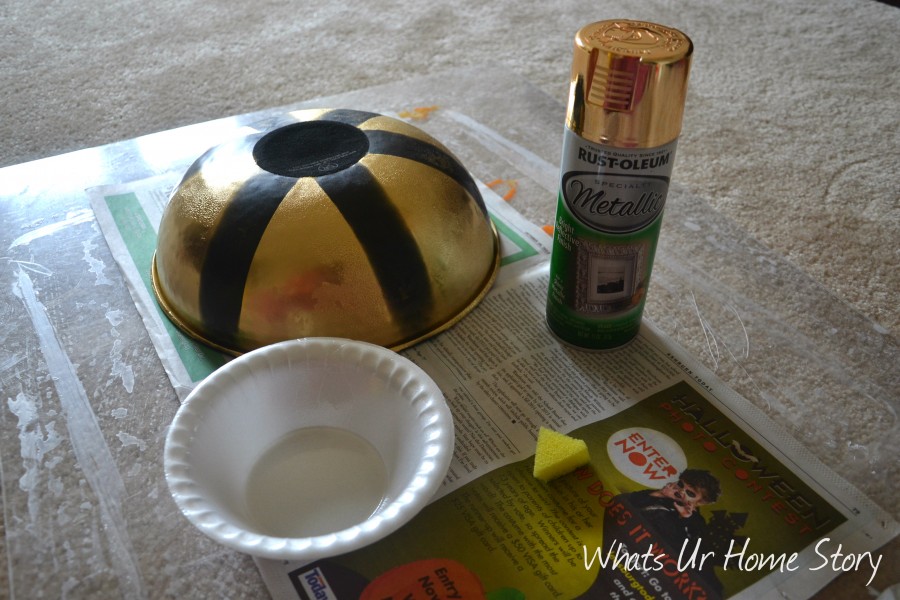 Once it was dry I made a stamp by cutting out a small triangle (totally inspired from Vintage Revival's tribal wall that I pinned earlier) from a household sponge (see above). Sprayed some of the spray paint into a disposable bowl and stamped away on the black. The stamping turned out as expected but there was a casualty!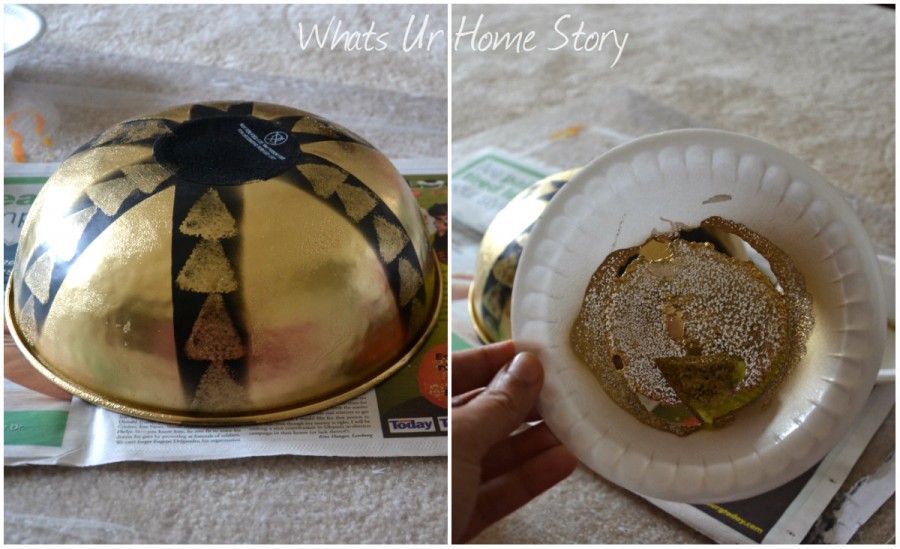 If you plan on trying this project then go with gold craft paint for the stamping! 🙂
The outside of the bowl had a lot of texture to it and the gold paint was accentuating it. So I just did a simple wash (diluted paint & paper towel) with black craft paint over it.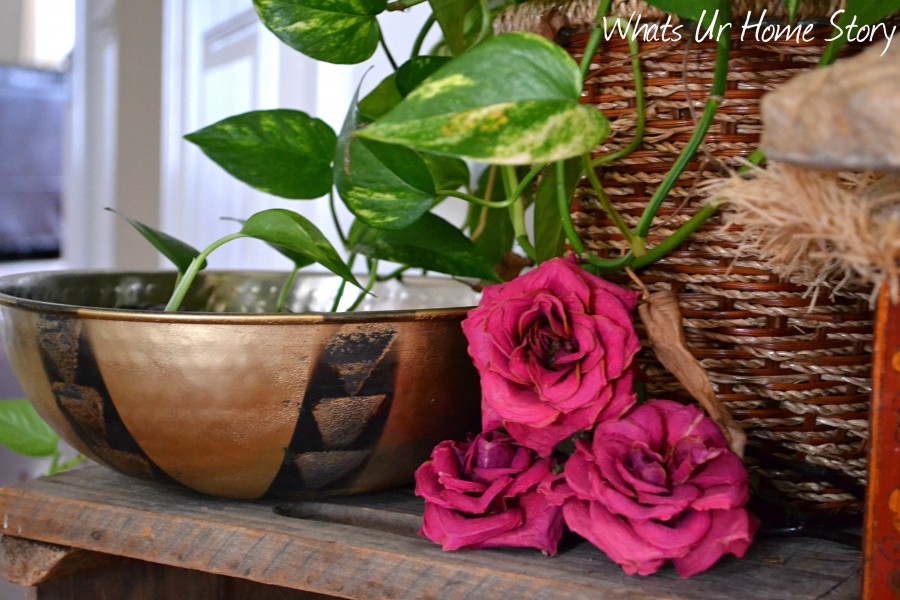 I think the wash dulls the bright gold and adds to the rustic effect.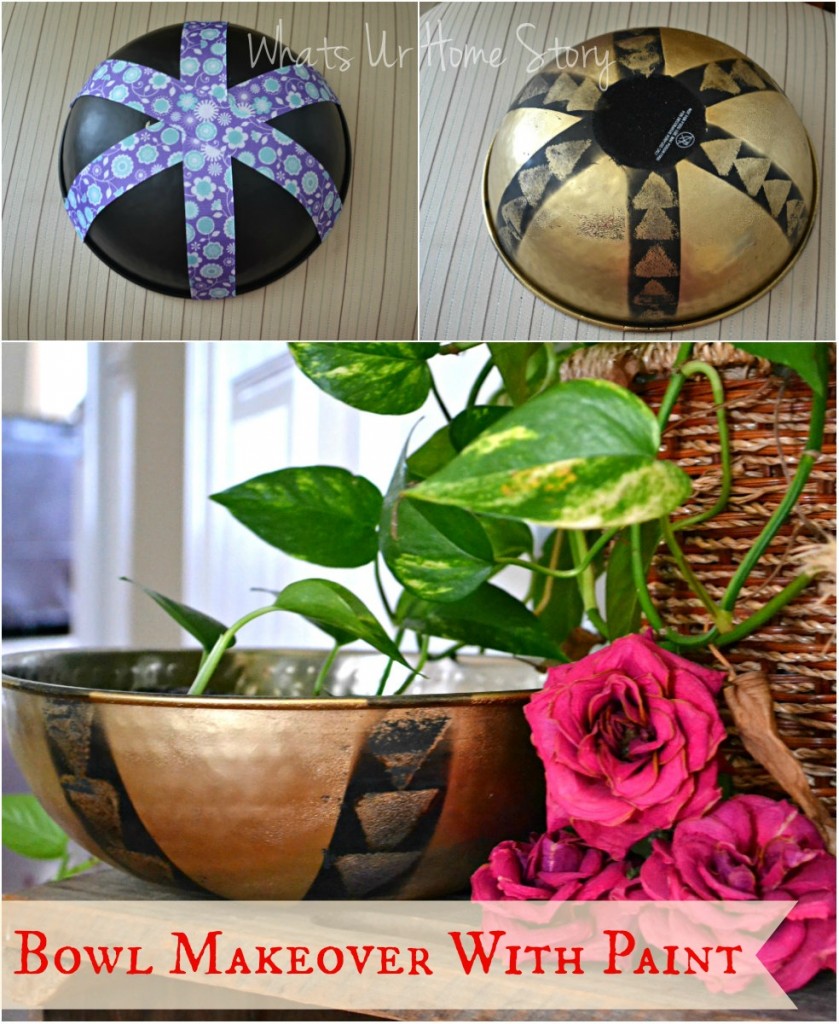 Any recent paint projects?