On Wednesday we had our first real snow storm of the season. Not a big fan of snow but a visit from the snow fairy once in two years, I can take that!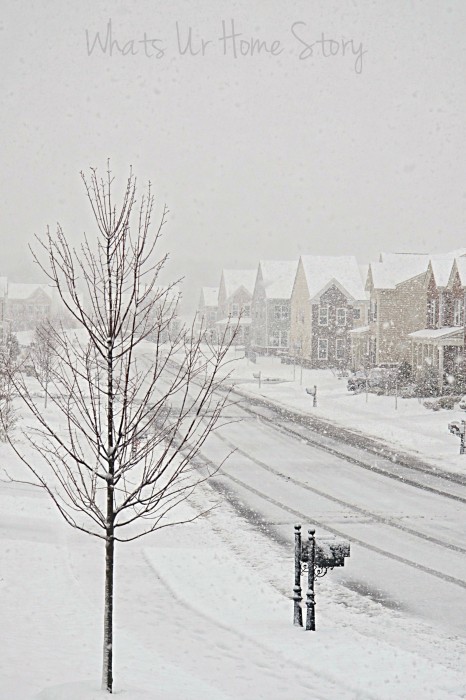 Yet even with all that snow I was yearning for the warm weather! Once a child of the tropics always a child of the tropics!
On our recent trip to India we visited my aunt and uncle in my ancestral home. The house used to be my paternal grandparents'. My aunt and uncle after having spent a major chunk of their lives in Delhi retired to this home. Being avid gardeners (I should say farmers :)) they gave the whole yard a face lift. Now their home/yard is a  living museum of exotic spice and fruit plants! Heads up: Pic heavy post, I mean really really heavy!
Starting off with the  usual suspects you would find in a tropical garden.
That's "Pappu" their overly friendly pet duck in the middle. They used to have a lot of chickens and another duck, all of which either succumbed to illnesses or the neighborhood fox.
When it comes to exotic spices and fruits, "You name it, they have it"! Here is an asefoetida tree (I think it is a special cultivar as usually it is an herb like plant) with pineapple and baby banana plants growing under it.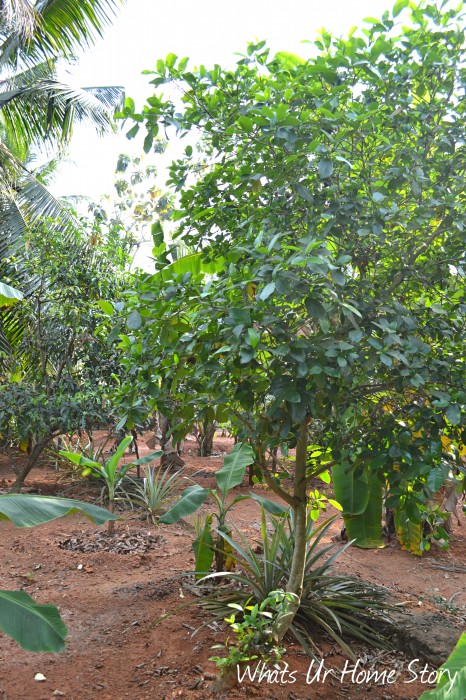 More banana plants and sugarcane.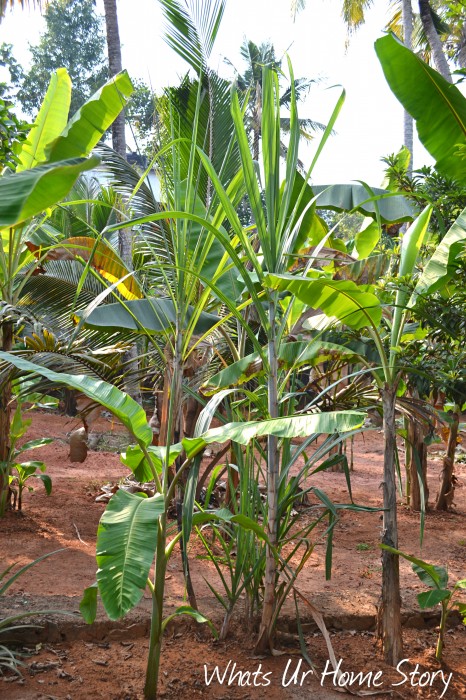 My sister, cousins, and I have numerous fun memories tied to every nook and corner of this yard. This old mango tree in the back of the house used to be our boundary line as little kids. We needed the permission of an adult to go exploring past this tree! You know it is the tropics, snakes are a common sight in the yards/compounds. But after a point you learn your way around and off goes the boundary! 😉 This tree also has the juiciest mangoes (Moovandan, for those who know their mangoes).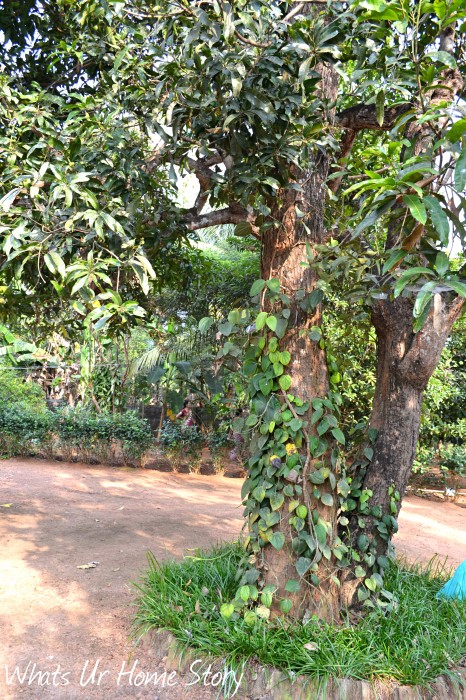 The creeper on the tree is pepper. Yes, the same black pepper that we use day in and out. This is how they look when they are green.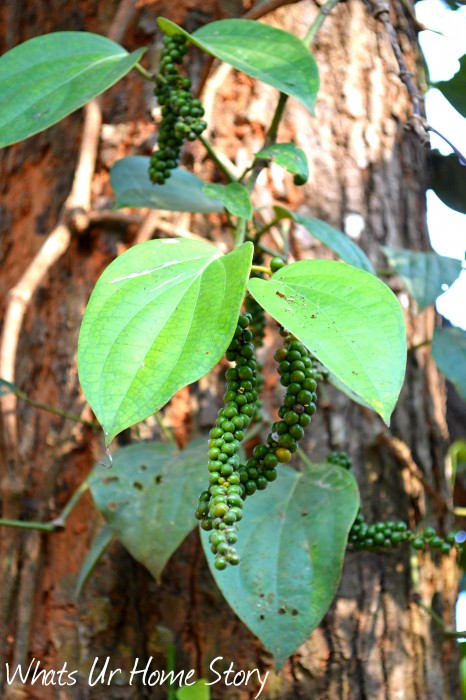 You pick them once they are ripe and dry them in the sun, which turns them black.
Any guesses as to what this is?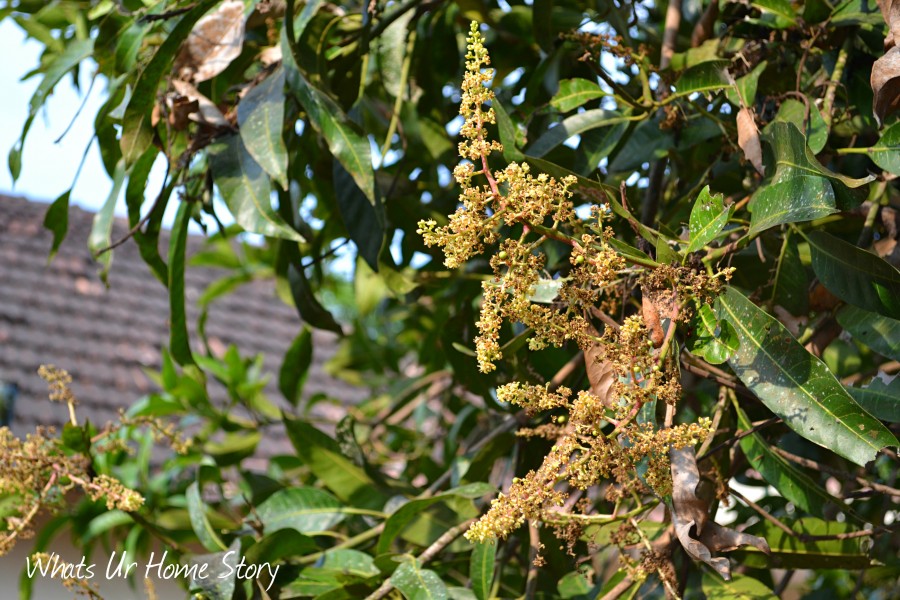 This is how mangoes start out! They are mango tree flowers.
Next one is a Chikku/Zapota tree  and in the background is a tree whose fruit I have yet to taste, the mangosteen. All the way to the left under the tree is a lemon grass plant.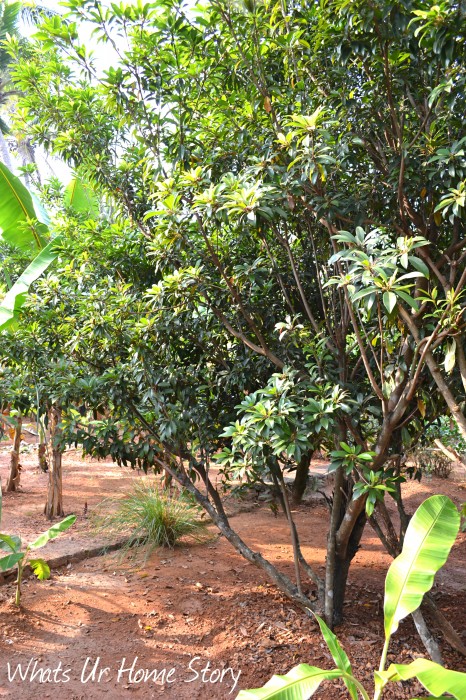 Ever seen a cardamom plant?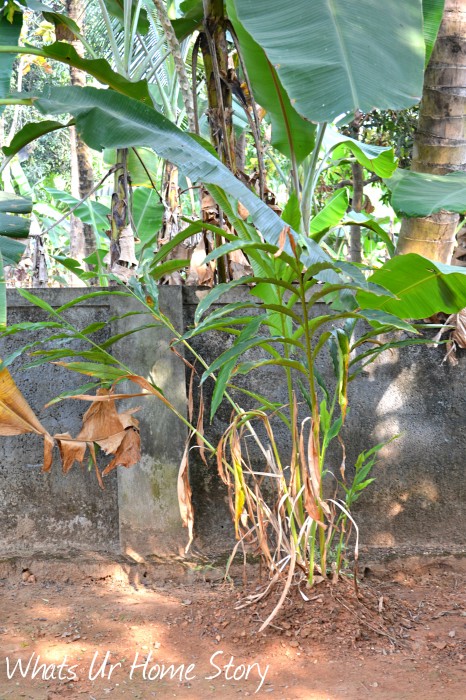 The cardamom pods grow close to the roots at the bottom of the plant. And now the queen of all fragrances, vanilla.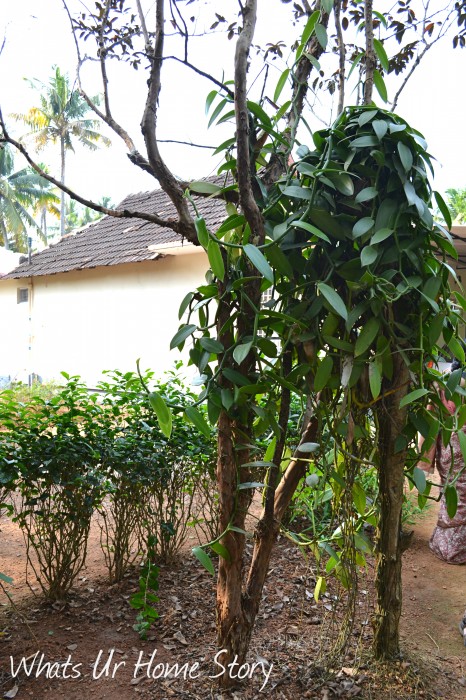 The lemon tree brimming with lemons;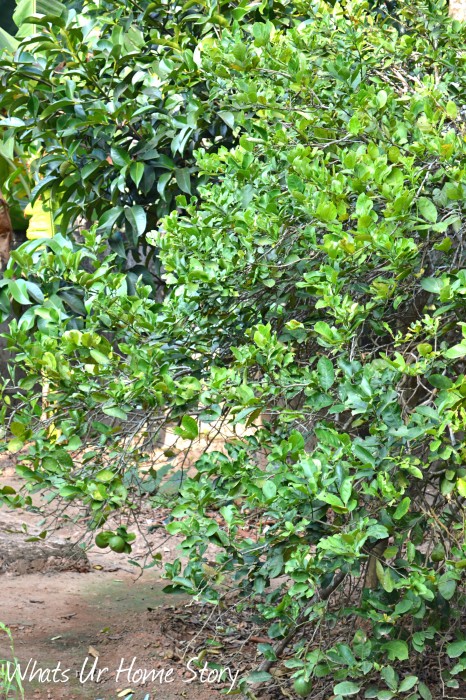 Cauliflower and one of the many ginger (the small bamboo like plant) plants.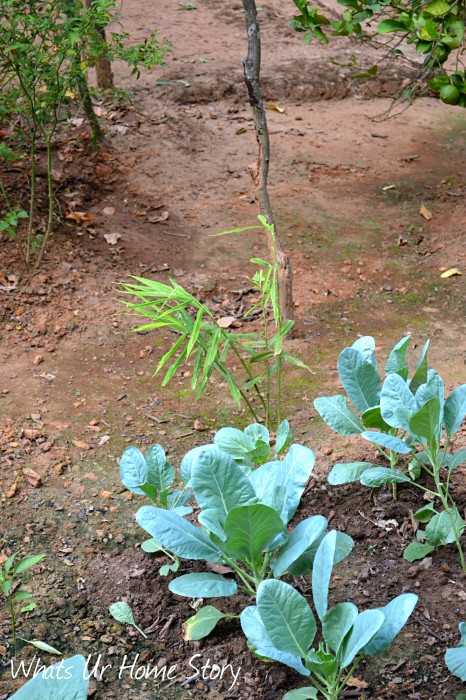 A cashew tree, more mango trees, and a jasmine hedge.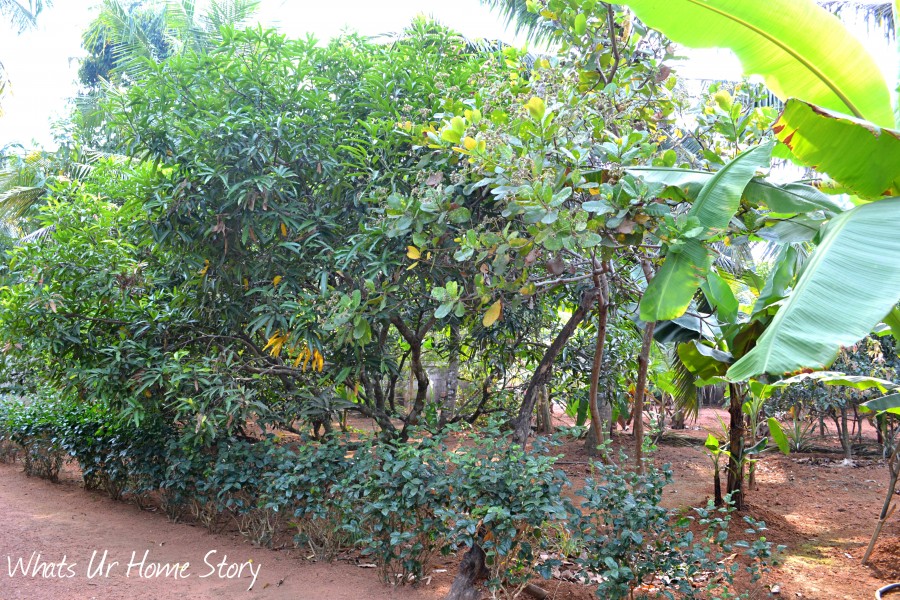 The swanky clove tree;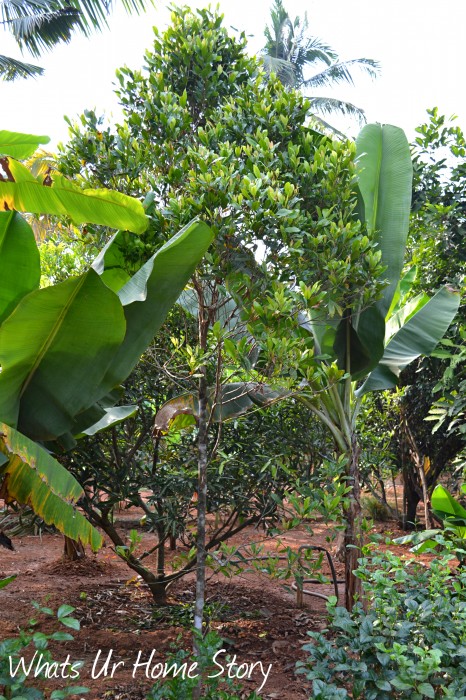 They haven't left out even one single food group! You can get your fill of carbs from the yucca and yam.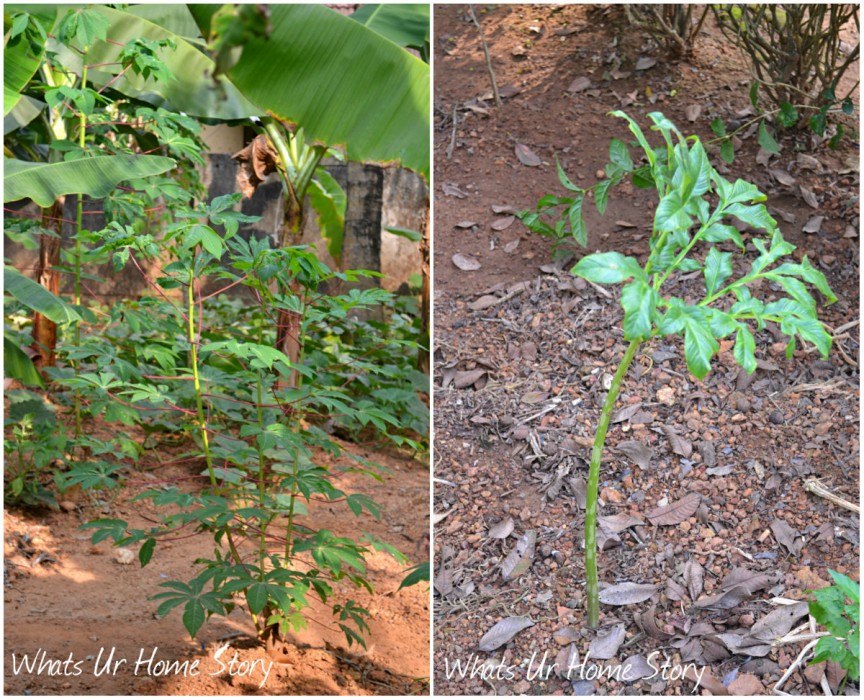 And the last one, a nutmeg tree.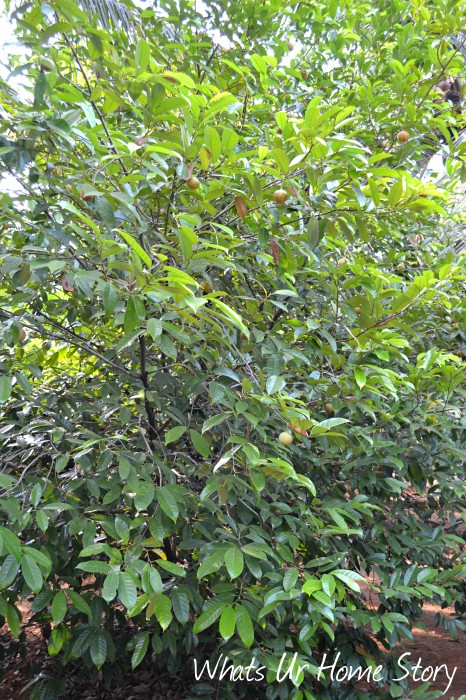 The nutmeg is the seed inside this fleshy fruit.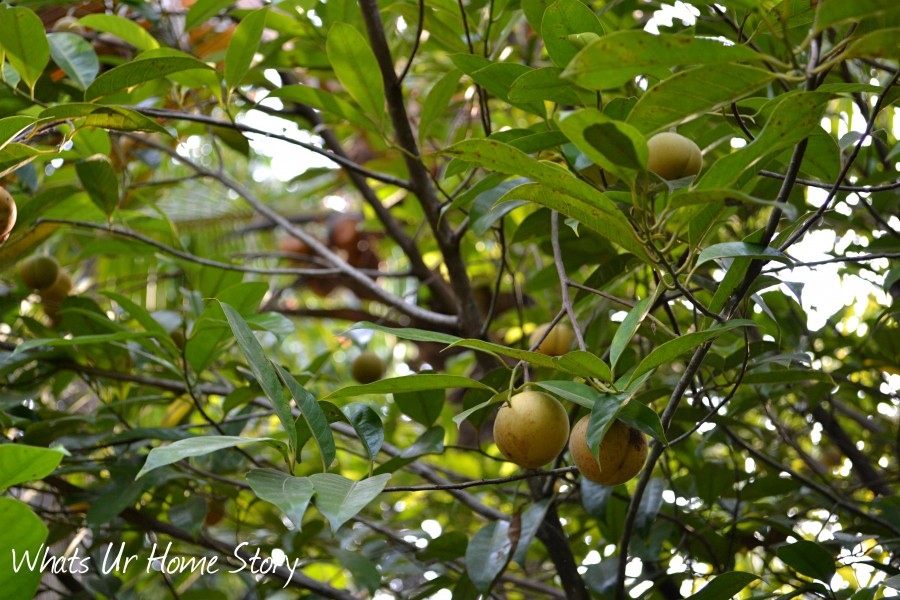 All this is apart from the usuals; jack fruit, guavas, tomatoes, peppers, beans, chili peppers, egg plant, okra to name a few. They rely on the organic crop that they've grown for 95% of their food needs!
Veggies have not been my best of friends over the years as a gardener.  It is usually a hit or miss. Any expert gardeners out there? Any tips?