Don't you just love it when life throws curve balls at ya? That's when you learn to improvise and try something new. Exactly what happened with this project. For a long time I'd planned on making the actual frame for this beautiful oil painting from scratch based on the promises that someone made. Ehem…ehem…when it comes to promises like these (you know the ones that go like this,"Don't worry, I'll DIY it; you just show me which blogger tutorial to follow. It is just a picture frame for God's sake. We can make it. I'm on it.") I should have learned my lesson long ago and just gone with Plan B from the start. Instead I waited for weeks in the hopes of getting a DIY'd frame with no avail, in the end scrambling to find something on Craigslist last minute. And you know what? I did find a good frame for you won't believe $5!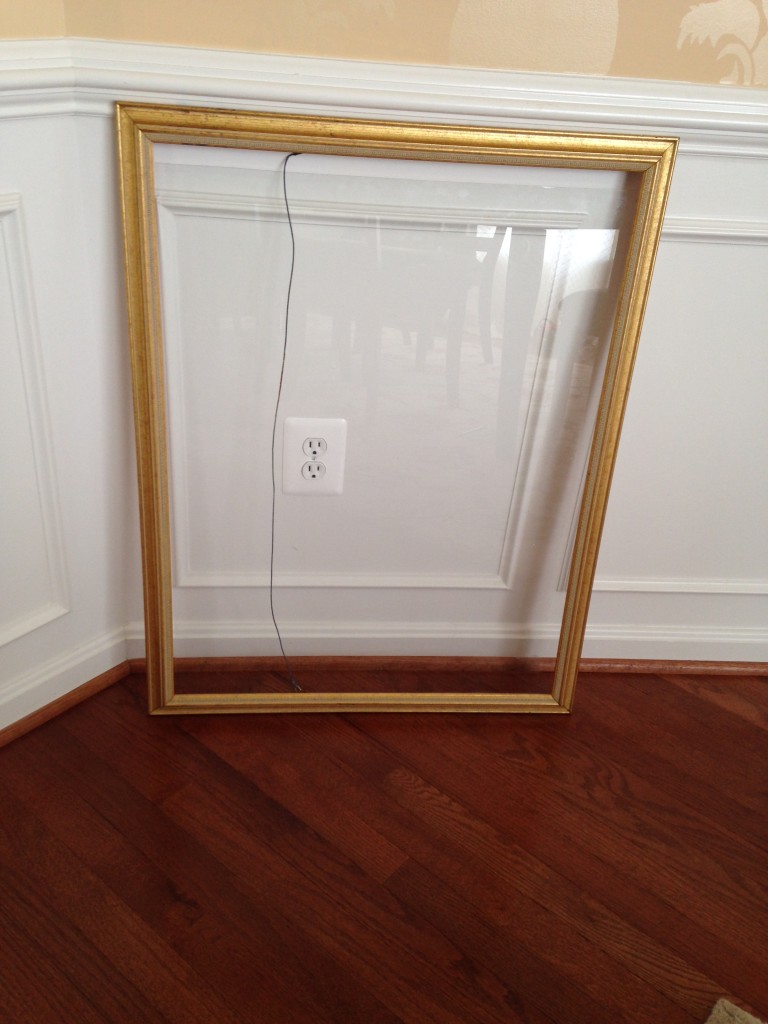 Unfortunately that frame ended up being a third of an inch short. If it were any cheapo painting I would have been content trying to squeeze it into the frame somehow but with this reproduction of Derain's Regent Street, London I didn't have the heart to harm it in anyway. And thus this project was born.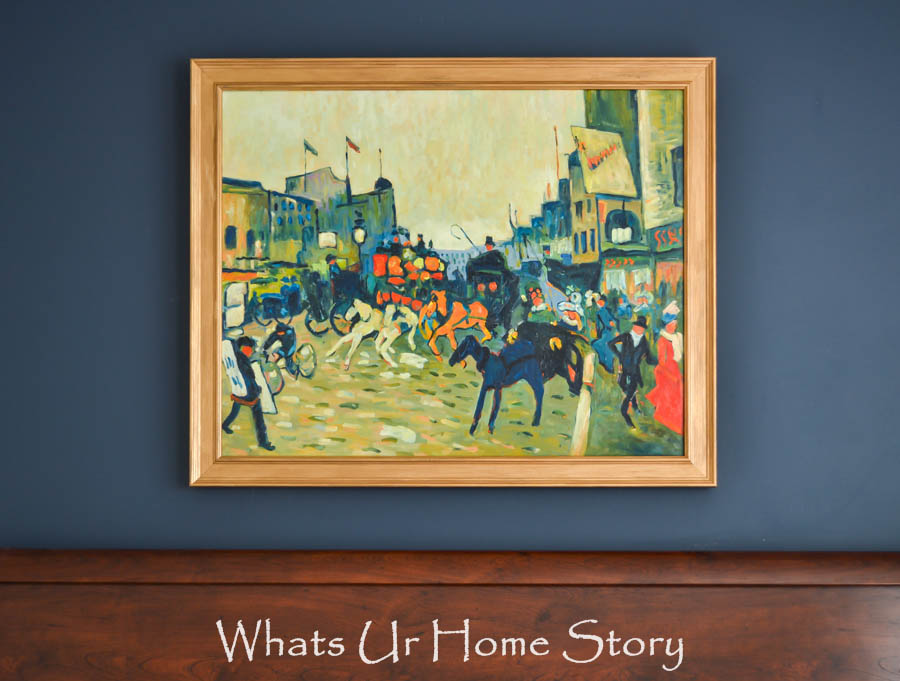 Materials
Picture Frame – (I got it from my usual Ebay vendor
Craig Frames
) – $41 Martha Stewart
Liquid Gilding
 – Micheals (≈ $4 after using 50% off coupon) Brush 220 grit Sandpaper – already had (only if you want an aged look) Mod Podge Gloss – already had (only if you want an aged look) Paper Towels for cleaning  
Method
Before we get into the tutorial be aware that liquid gilding has a very strong odor, so working in a well ventilated area aka. outdoors is a must. I tried working indoors in an open floor plan room, the smell was so strong that I got a headache. Outdoors it didn't bother me at all. Also that small bottle goes a long way. I still have loads left over even after doing another project with it.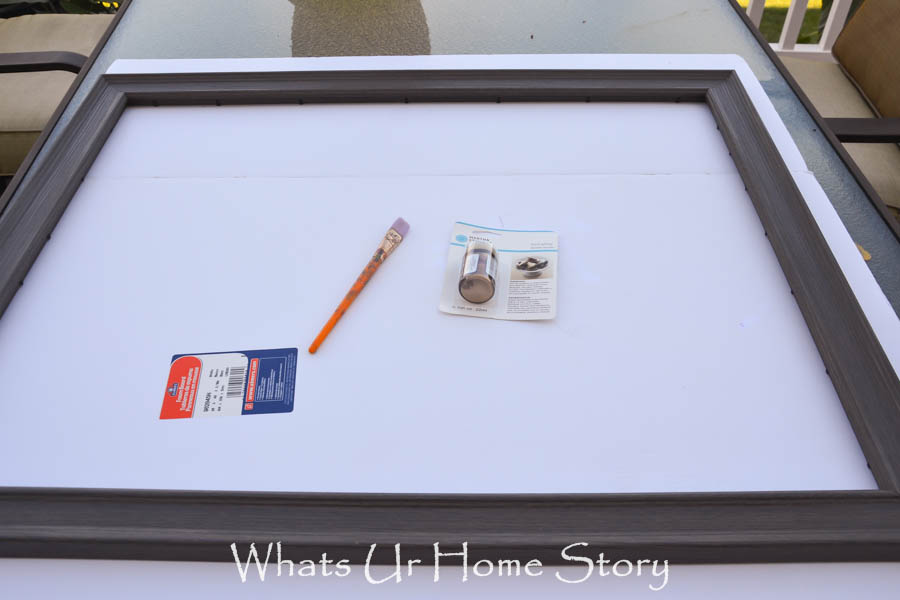 As you can see the frame was a barn wood brown to begin with. Frankly was a nice color but wouldn't work with the color scheme in the room. Here's a close up of the Liquid Gilding
 product.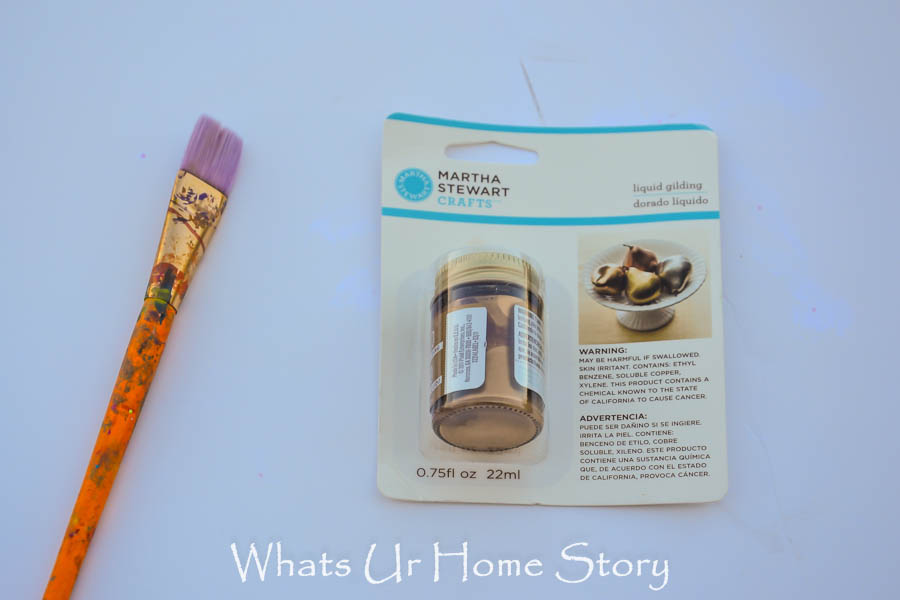 Start brushing the gilding paint on in one direction. The instructions on the package specify that it is better to keep the flow and continue in the same direction. A well coated brush works wonders in that you would not need to do a 2nd coat.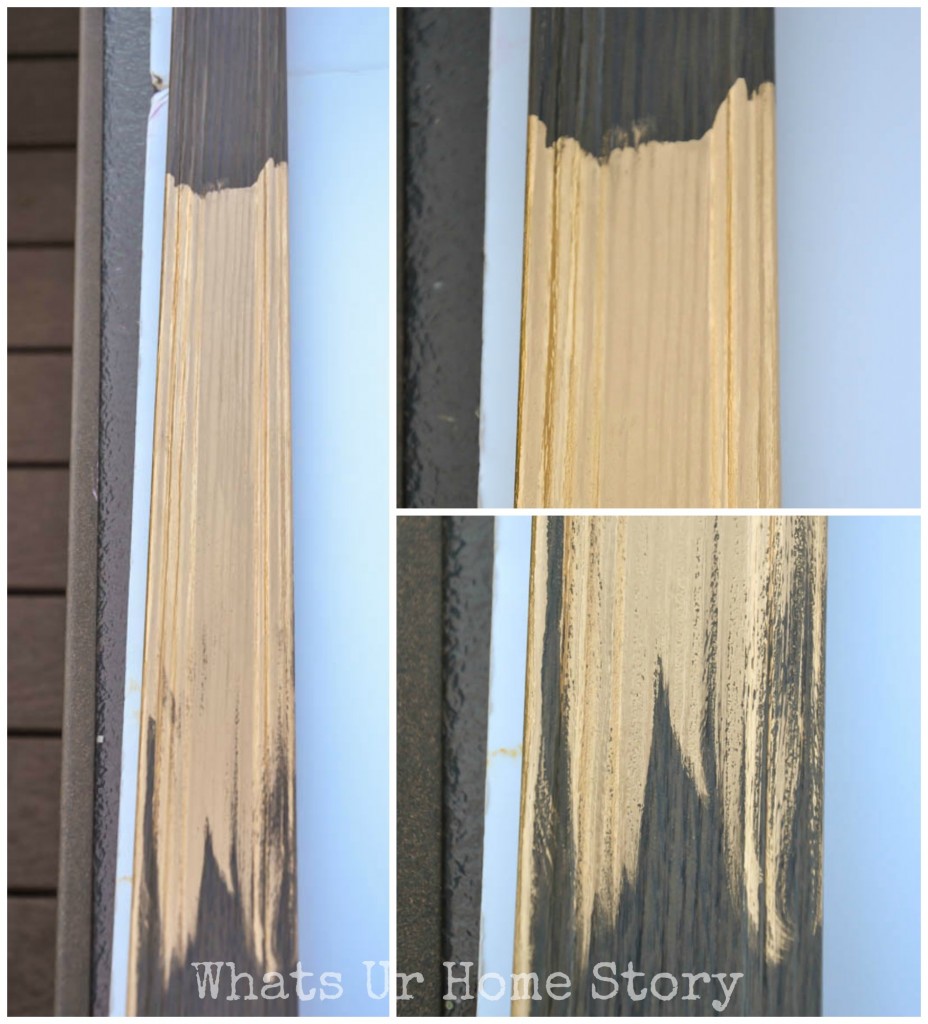 Wait for the paint to dry (follow the instructions, think it was an hr window) and reapply a 2nd coat if needed. I did 2 coats on mine 'coz I'd skimped on the paint the first time around.
When completely dry rub some of it off with a 220 grit sandpaper to give it an aged look.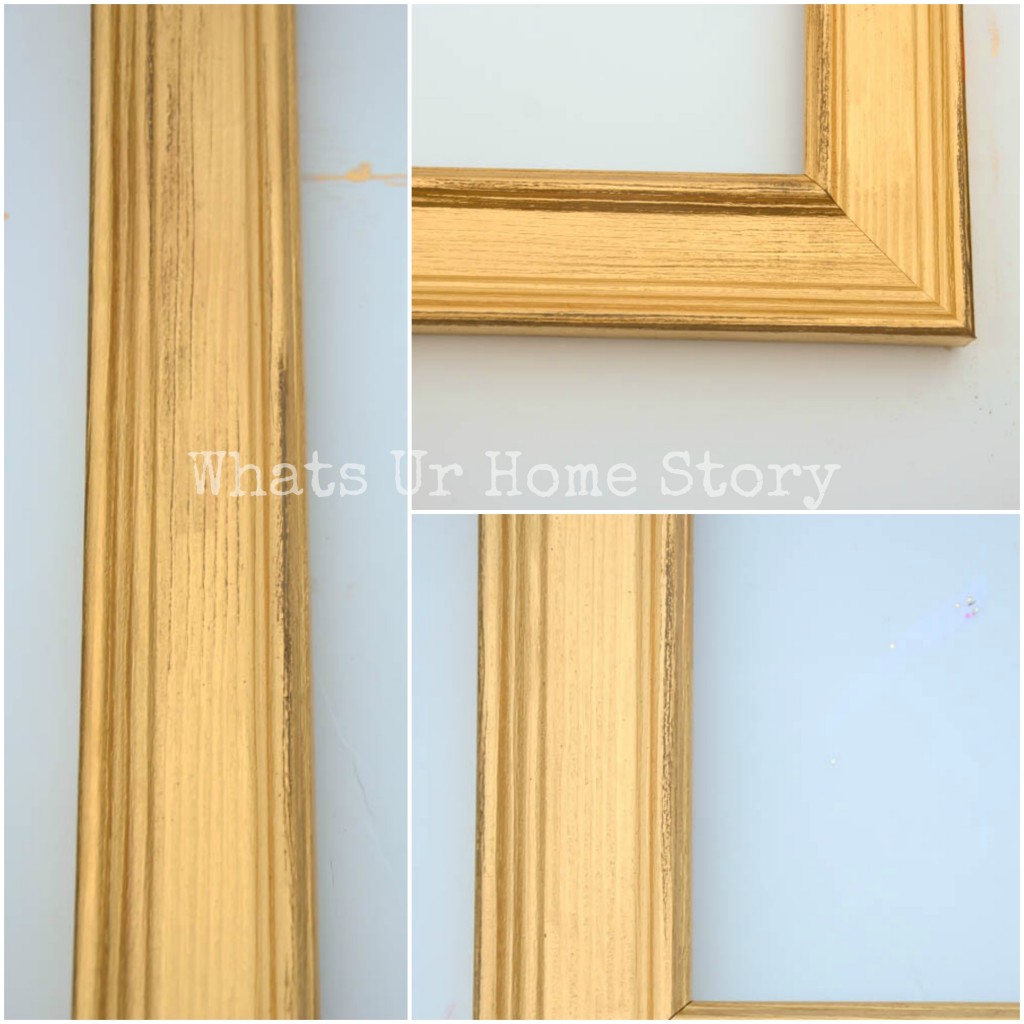 If you are going for the shiny Gold look stop right here and call it done. I wanted a more subdued, aged look but was ready to be content with what I had before the idea of sealing the gilding cropped up. Off I went to dig out my trusty ModPodge bottle.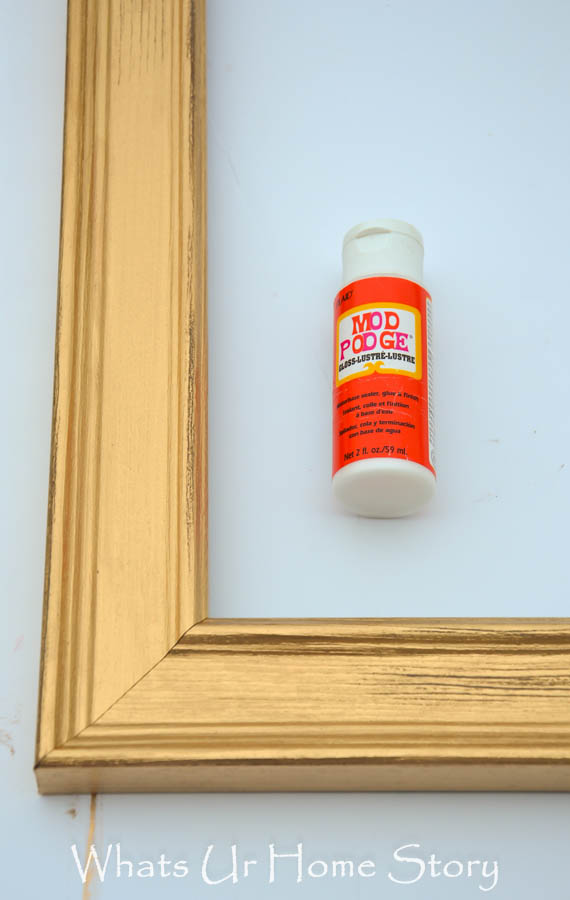 A coat of ModPodge later the frame looked aged. I think there is something in the ModPodge that reacts with the gilding for it definitely took the sheen off. Happy accident I say!
And that is it! Now all you have to do is to frame the picture. Yay you've finished your fist gilding project. It is as easy as that but let me warn ya it is quite addicting. As I mentioned earlier I'm already past project 2. B has started joking that I've become King Midas! 🙂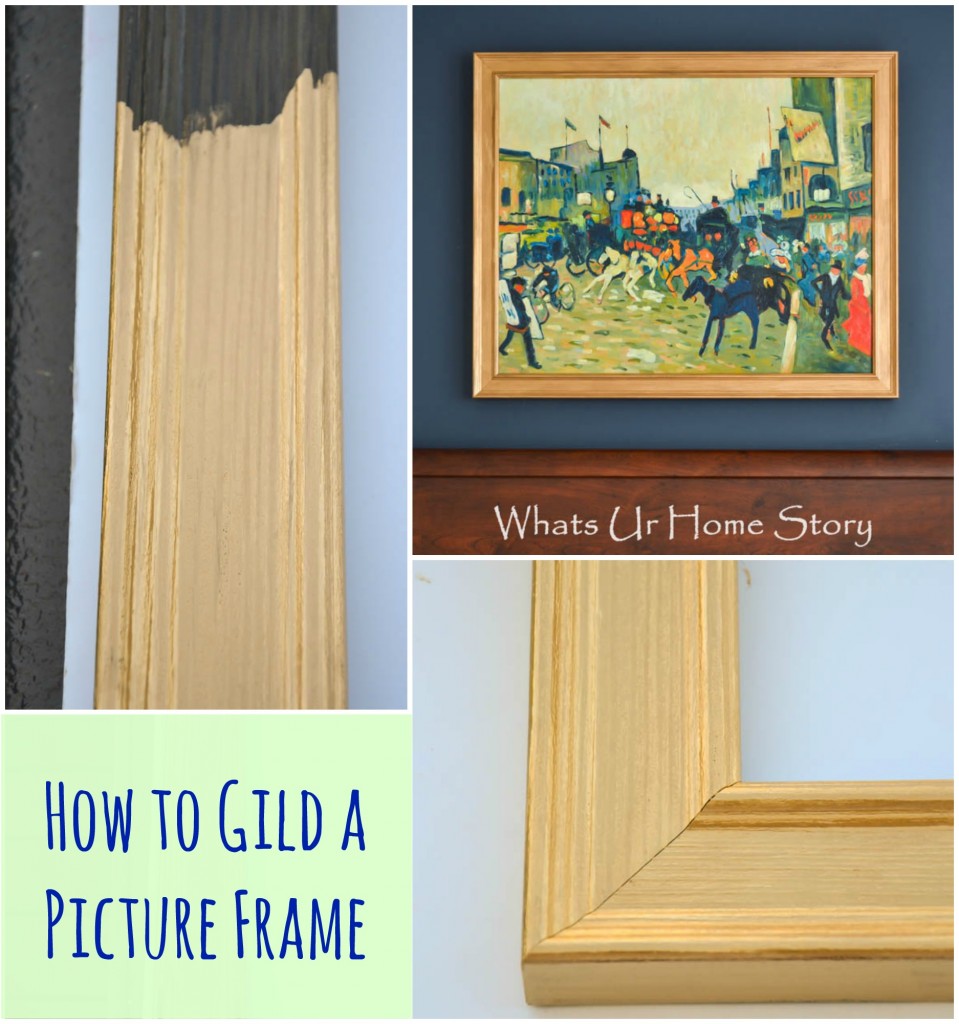 Do you love decorating with Gold? Have you tried gilding before? See my other gilding project, a lamp shade.
*Post contains affiliate links