Back in the day, in old time Kerala (the state I'm from in India) a general way of saying how old you were was to reference how many Onams you've celebrated in your life time. Onam is our Thanksgiving & Christmas combined into one; a big celebration that lasts 10 days, breaks the barriers of religion, and is so unique to that part of India. You can read all about the story behind the festival and the intricate Pookalams, flower carpet designs that adorn the front of every house in this post.
Though every person celebrates Onam the best way they can one person has always been the epitome of Onam spirit to me, my Achamma (paternal grandmother). While everyone was content putting one Pooklam every day, she would add 1 for every day to the original one i.e. 1 Pookalam on Day 1, 2 on Day 2 and so on. By the 9th day our driveway would be full of Pookalams each increasing in size (I guess it is kinda like folks adding a Christmas tree to every room ). Sometimes she would run out of space and would have to be content with 5 Pookalams. 🙂  And she did this every single year till she passed away. In all the 17 years that she was part of my life the most important lesson I've learned from her is the value of tradition and keeping it alive so our next generation will have a better connection to our history and ancestry.
There is no other time that I feel closer to her than during Onam. My Achamma, this post is for you. Love you loads! My Pookalam designs for this year……….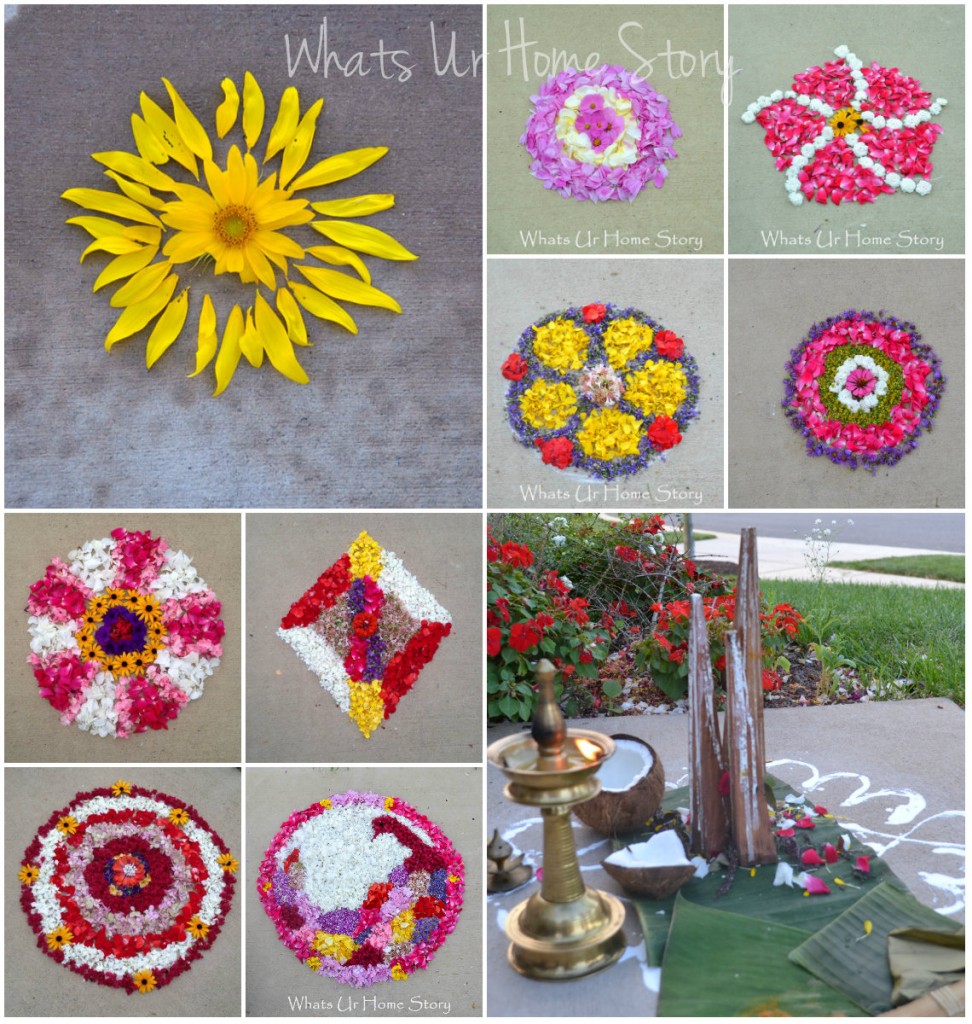 Did ya notice, this time around I didn't use any grass! Yay! Actually I personally think a little bit of Green will make the other colors stand out more but B is a staunch Pookalam purist and scorns on any addition of grass in the design (Pookalam literally means design made of flowers). Even though most of the Summer flowers were on their way out the Knockout roses and the Crepe Myrtle put up a great end of season show. Even one of the encore Azeleas pitched in last minute.
As usual my favorite Pookalam is the final one on Day 9. Totally free handed and on the spur of a moment call. All I knew was that I wanted a design inside a circle. As I sat down to draw the outline  with chalk, I started drawing the peacock's head much to the surprise of Monkey #1 who was trying to guess what it was. It was as if someone from up above was showing me what to draw. ♥♥♥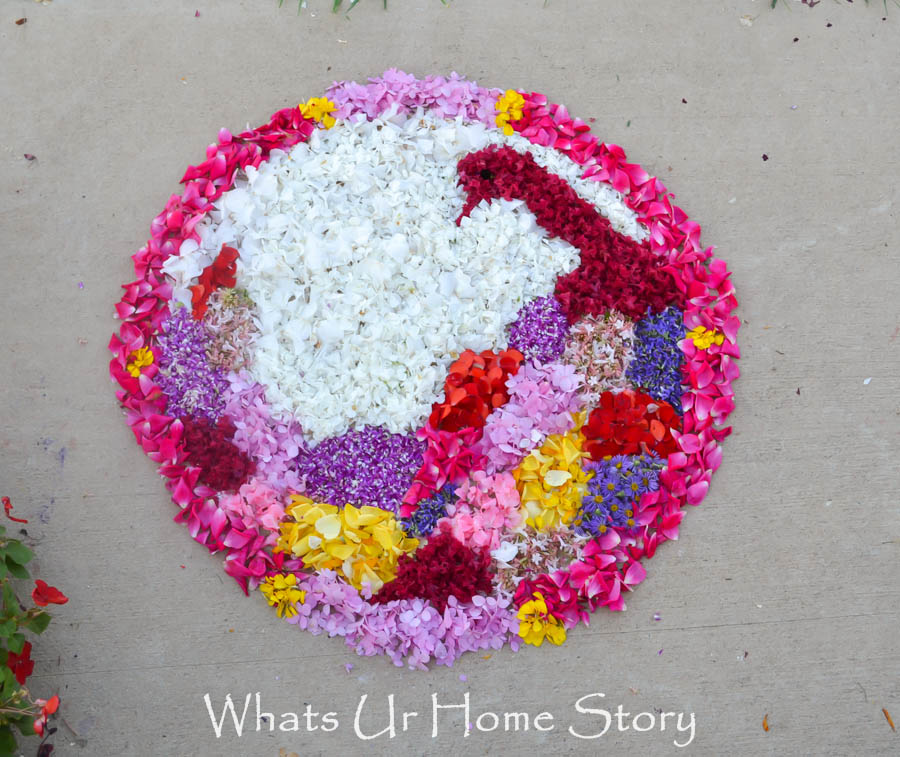 This year we were lucky to spend the holiday with my parents who are visiting for the Summer. Here's us all decked up in traditional gear.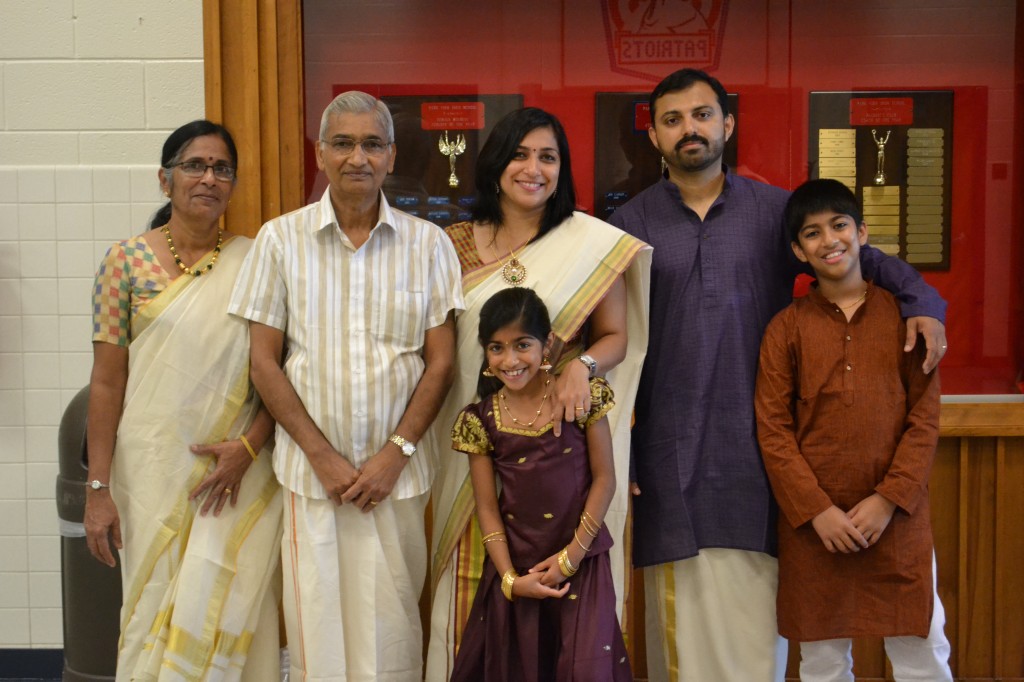 Do you also feel that some holidays make us think of/feel close to a special person in our life?
More Onam Posts: 2013, 2012, 2011 & 2010