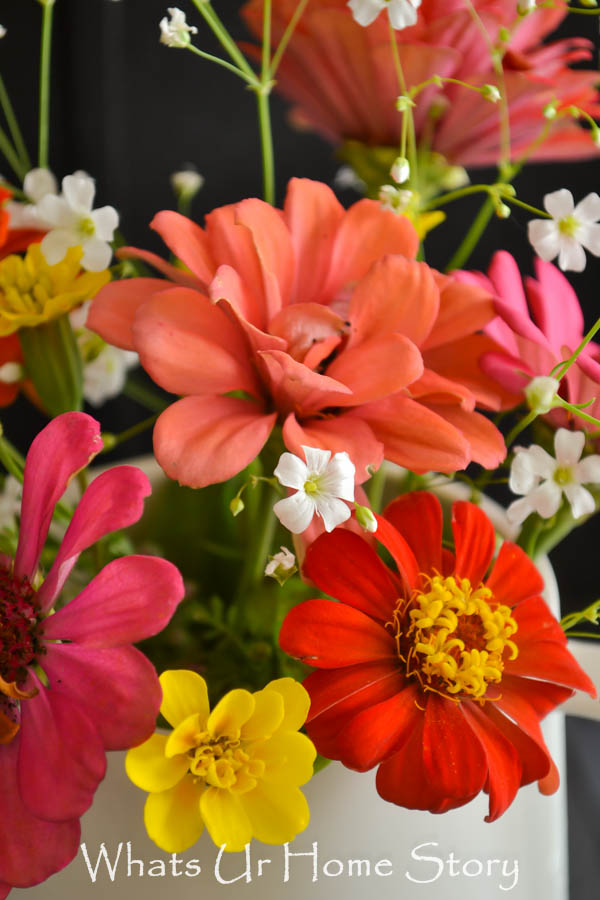 As you browse through decorating magazines has any flower called your name, spoken to you? It is the simple ones that usually catch my eye. There is something about the freshly picked country flowers that has me wanting to emulate the look at home. Maybe it is the simplicity of the arrangement or just the fact that they always look fresh and airy. Or it could be the bright fun Summer colors. Whatever it is every single time I've come across these 2 flowers I've wanted to decorate with them; Sunflowers and Zinnias both of which I grew this year after more than a decade. Unfortunately all the Sunflowers bloomed before the Zinnias kicked into full form. So couldn't get them in the same the arrangement.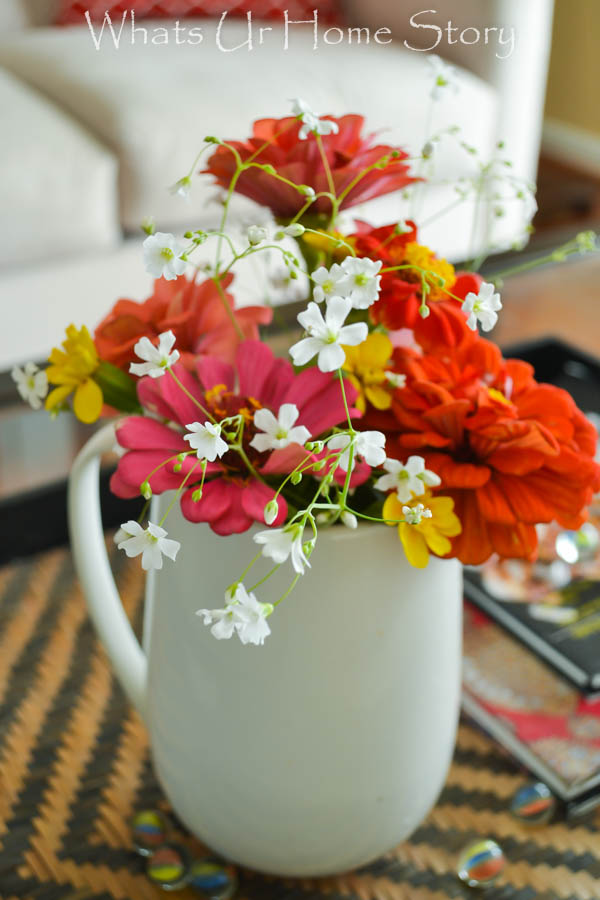 The dainty white flowers you see there are actually wild Baby's Breath. Very different from their commercially grown counterparts, right? It was part of a wild flower seed packet the kids brought home from camp in mid July. Strangely the flowers didn't have the usual unpleasant odor that we are so used to in the flowers from the florist (they are called Baby's Breath 'coz they smell like a Baby's Breath). Also these flowers were single layer vs. the multi layered sturdy bunches that I'm so used to. I almost didn't recognize them. A quick check in one of my Gardening FB groups confirmed these were indeed Baby's Breath.
To make this super easy Summer flower arrangement you'd need a few stems of;
Marigolds Baby's Breath Zinnias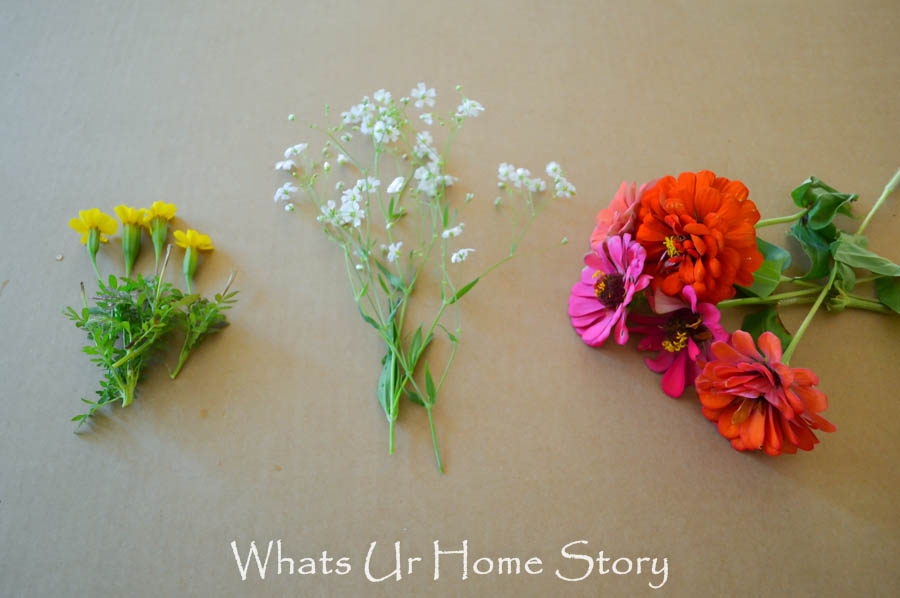 Since the other 2 flowers that I was working with were smaller, I went with arranging the Zinnias first in the vase.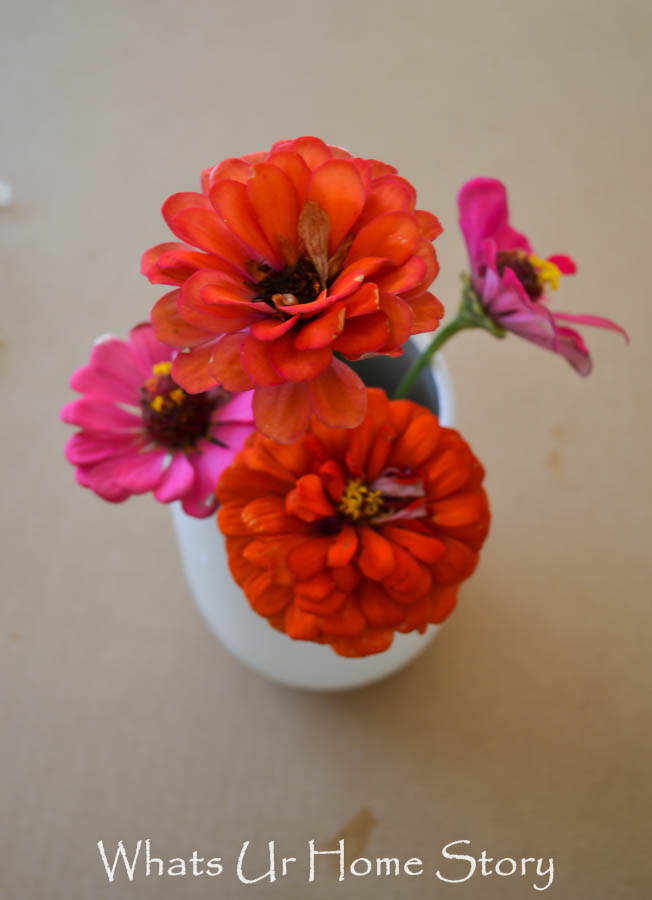 Add the baby's breath in the bare spots.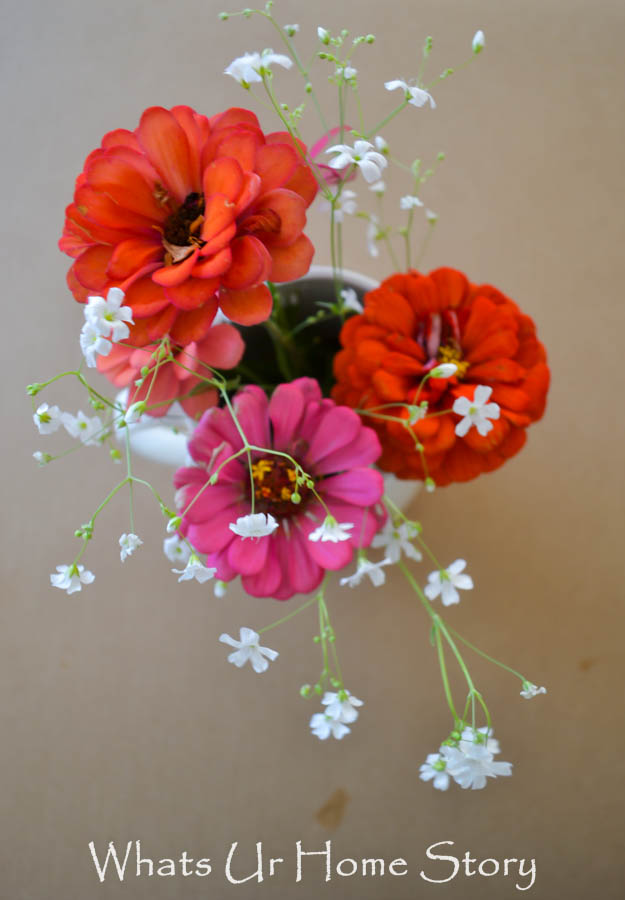 Fill any empty spots with the Marigolds. No worries if your vase doesn't look right at this point.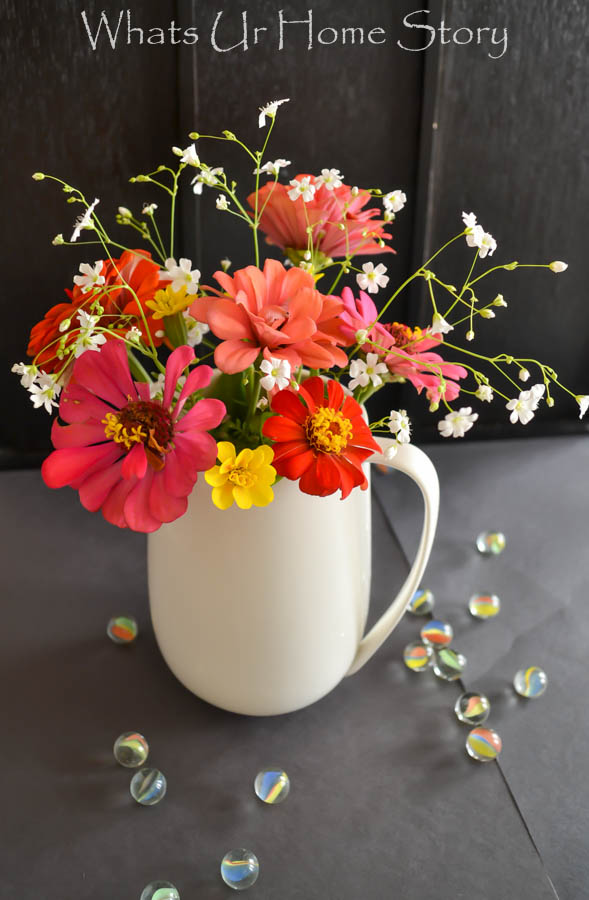 Slowly adjust the flowers around each other till it looks balanced to ya.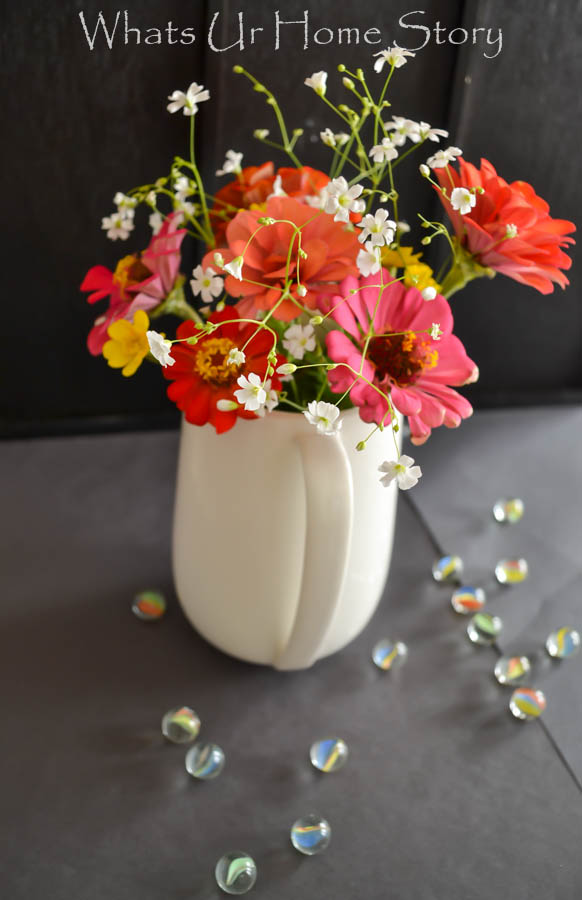 Ain't that pretty and simple?
What is your favorite flower to grow or decorate with?