Onam, my favorite time of the year! If you have no clue of what I am talking about, it is a harvest festival that is celebrated in Kerala, the southern Indian state. More about it here.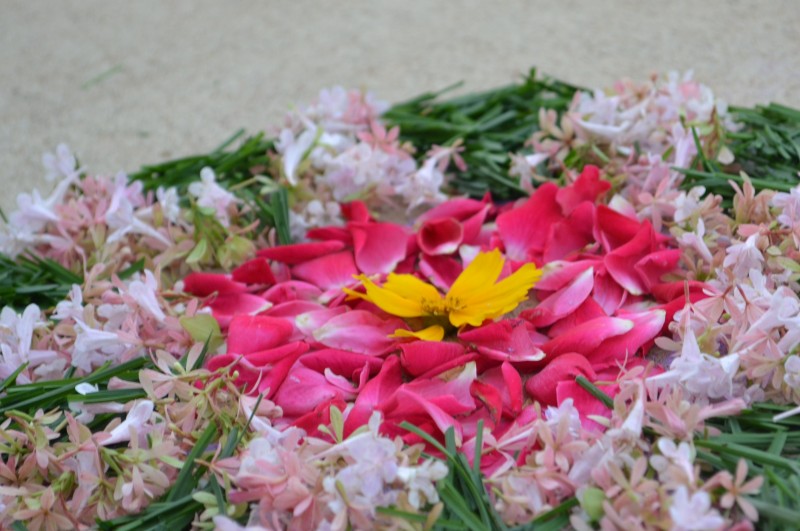 Wishing you all a Happy Onam and a prosperous year ahead!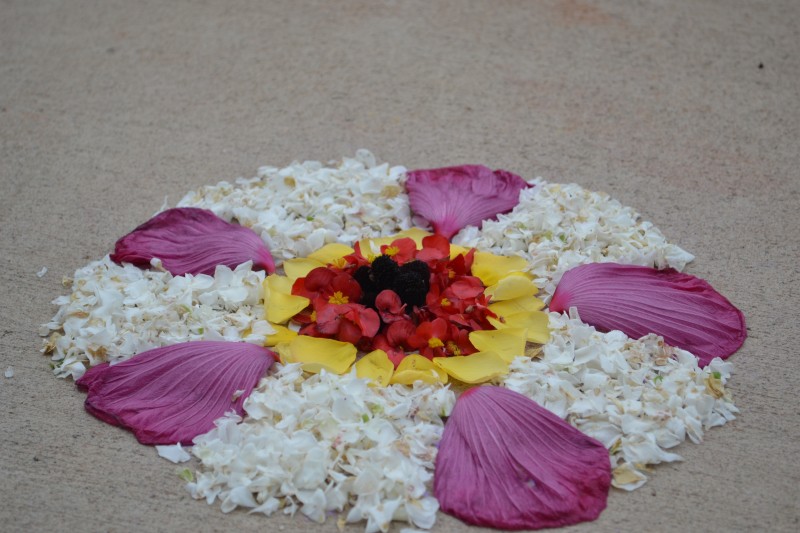 As you can see, this year too we welcomed Onam with pookalams or floral designs that grew larger with each day. We started out with just one color/type of flower, which increased to 2, 3, 4…..so on, till the 9th day when the pookalam was the largest.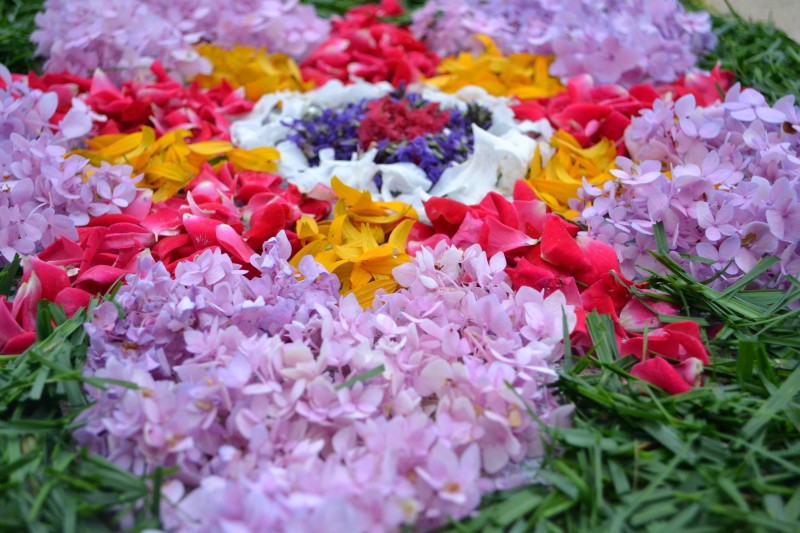 I'm so glad and thankful that my kids shared the same level of enthusiasm and were troopers when it came to designing the pookalams, which they had to before they went to camp /school.
As promised here is a round up of all the designs this year, starting with the first 4 days.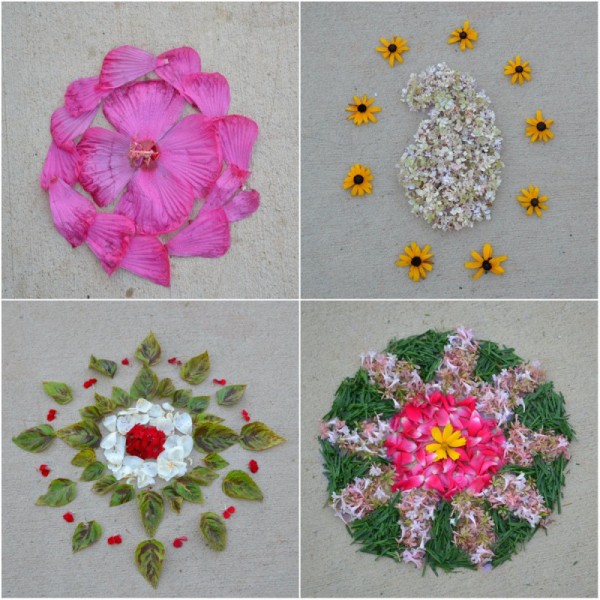 I even tried to sneak in a paisley in one of them. 😉 Interestingly this year Onam was only for 9 days instead of the usual 10.  So only 8 pookalams this year. 🙁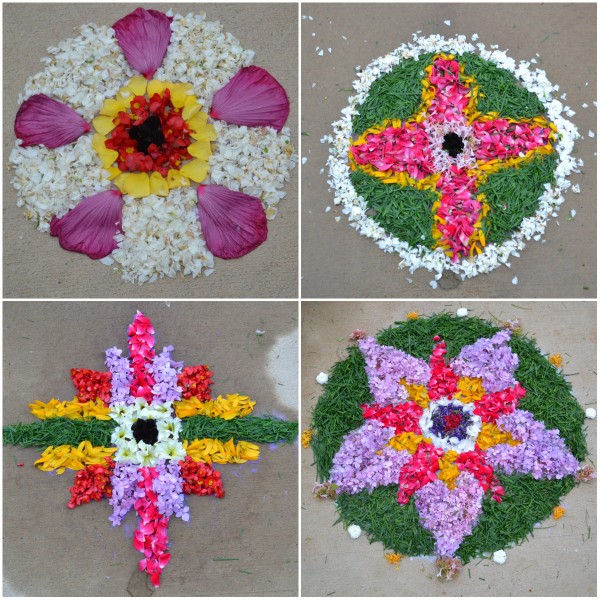 For the 10th day, people in some parts of the state celebrate with an even bigger pookalam. But in my neck of the woods, we just make some offerings to Mahabali which is mostly a symbolic for saying, 'you are welcome in our home'.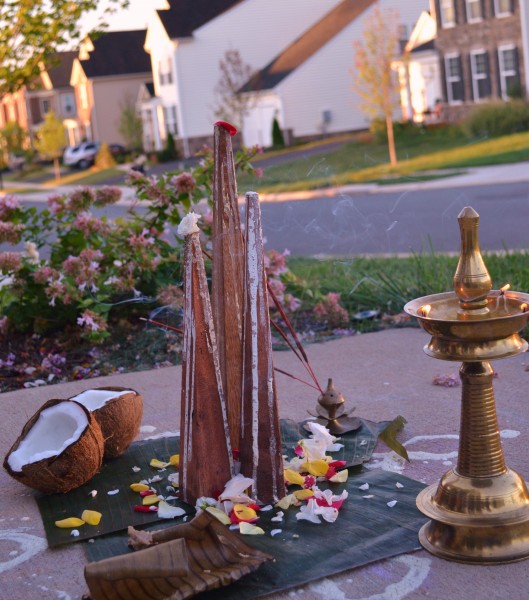 Those pyramid like things are called Thrikkakarappan, which again is symbolic of the God that granted King Mahabali's last wish to visit his people during Onam. Do they look familiar? You might have noticed them on my floating shelves in the family room. I love the straight lines, the shape, and the story behind them. So they live the glamorous life of a decor accessory for the rest of the year. 🙂
Now that all the buzz has slowed down, I'm kinda feeling empty. I guess it is almost like the after Christmas feeling. Anyways, I'm super happy that I managed to put all the pookalams with flowers from my garden. Yup, all those pretty flowers came from my humble garden!
Which pookalam/floral design did you like the best?