Yes, you read that right I was window shopping at Burlington Coat Factory for home decor! Agreed not the usual place that comes to mind when you think of home decorating. Back in the day they did carry some nice stuff but to me over the years it looked like they were stuck in the late 90's early 2000's with their decor merchandise and never really wanted to change with times. But boy, was I in for a surprise a few weekends ago when I visited the store after it seemed to me like years.  They've finally woken up to the fact that we are in 2014 and I'm so glad they did!
Price wise I think they are more in line with what you'd find at Ross, I'd say cheaper than HomeGoods/Marshalls. This Bronze colored Moroccan Trellis Side table with a glass top was up for grabs for $60!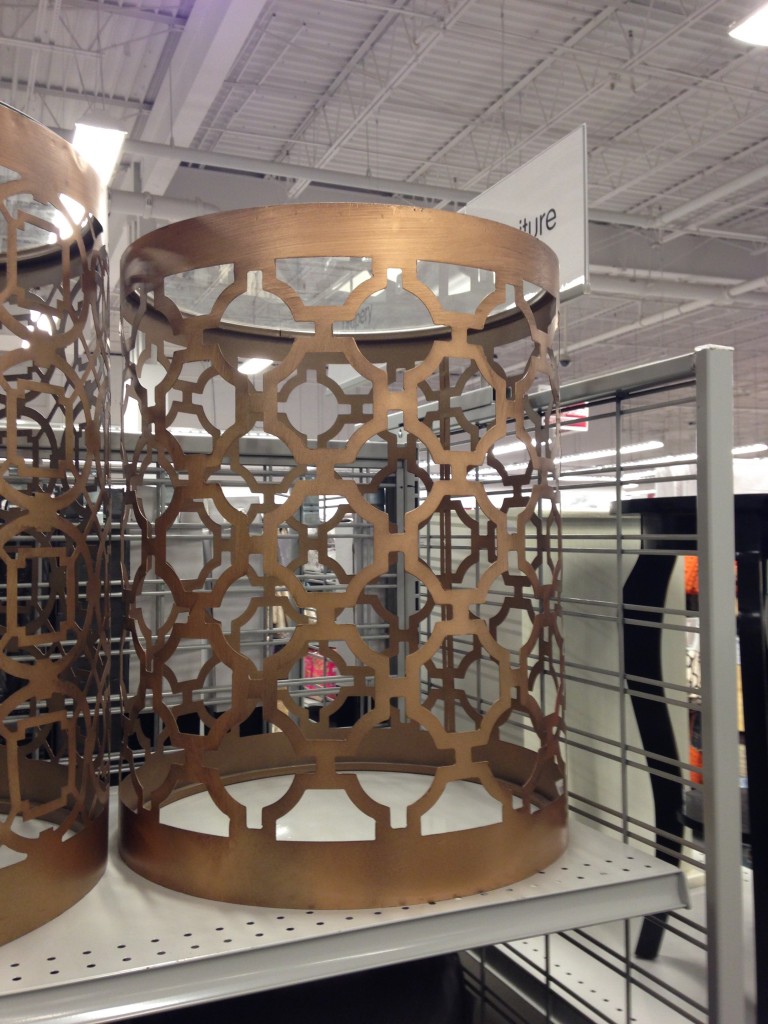 Style wise they were all over the place, which is good thing, right? Everyone will find something. This Turquoise side table ($50) reminded me of a similar one I'd seen at Target.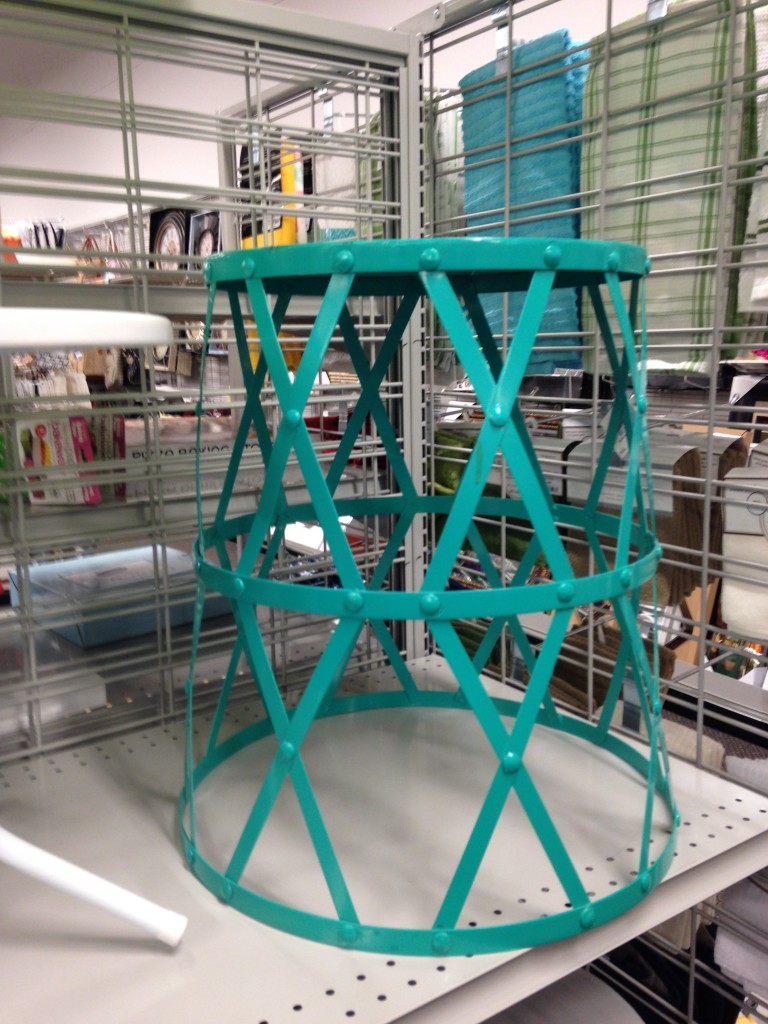 More Moroccan vibe in the form a Mirrored tray. Think it was around $12 or $15.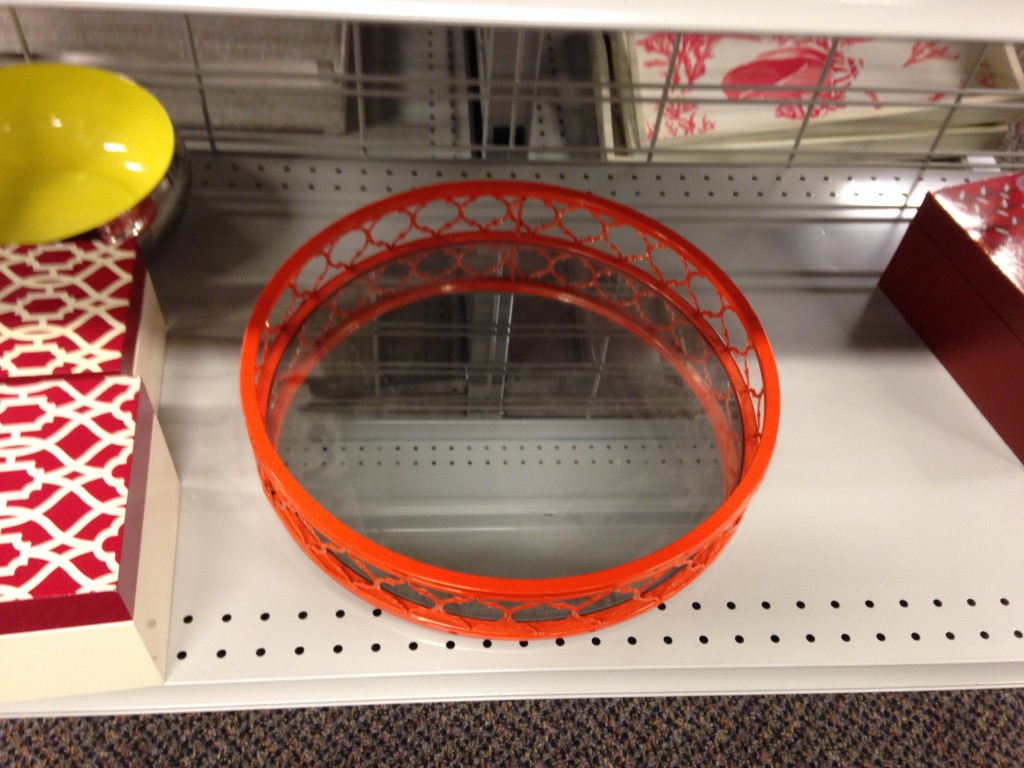 Sunburst mirrors anyone? This trio was listed for $23.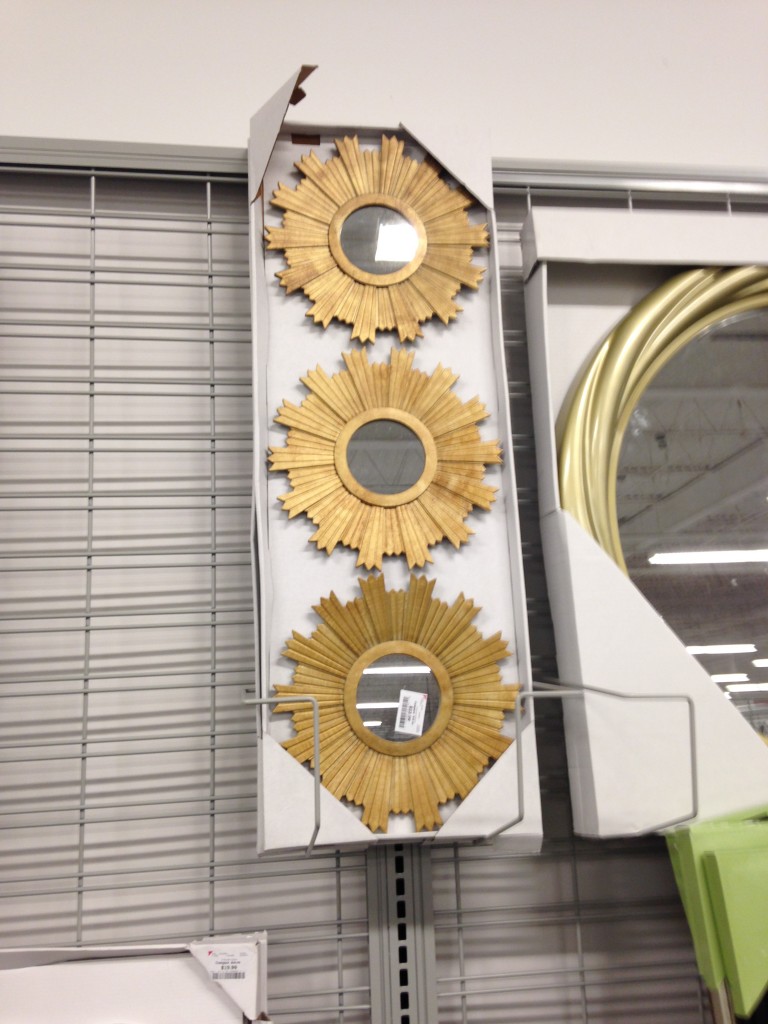 A beautiful filigree votive..imagine how pretty the shadows it is going to cast. Sorry, forgot to check the price on this one.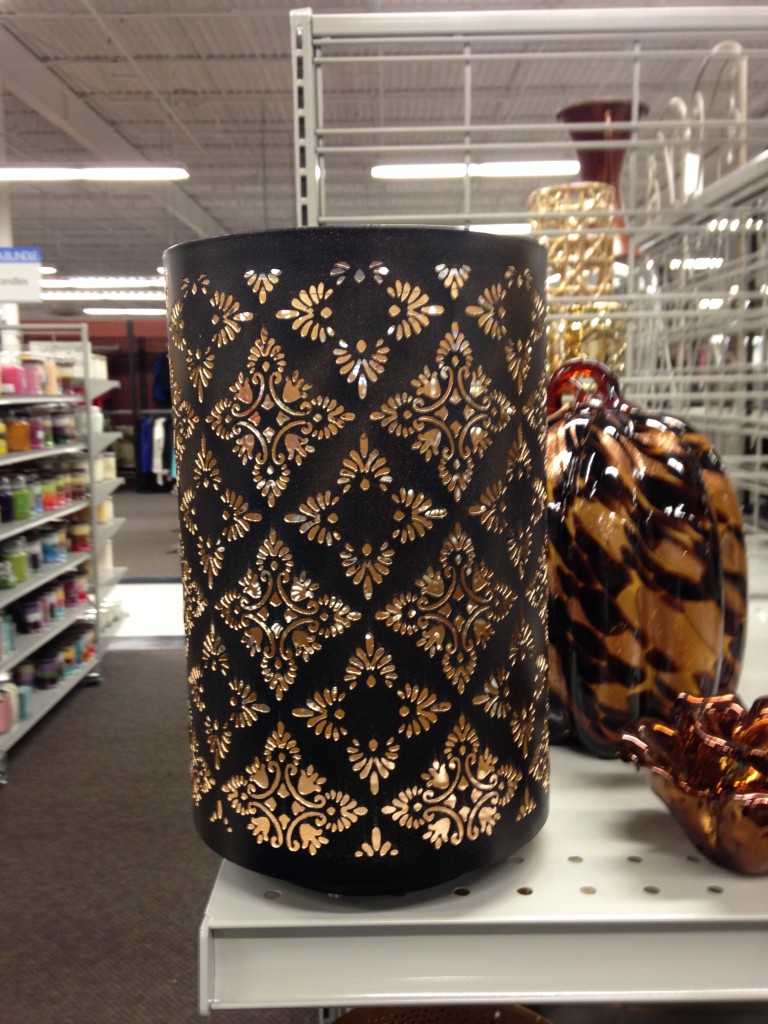 My favorites were these white ceramic birds, a set owls ($4 each);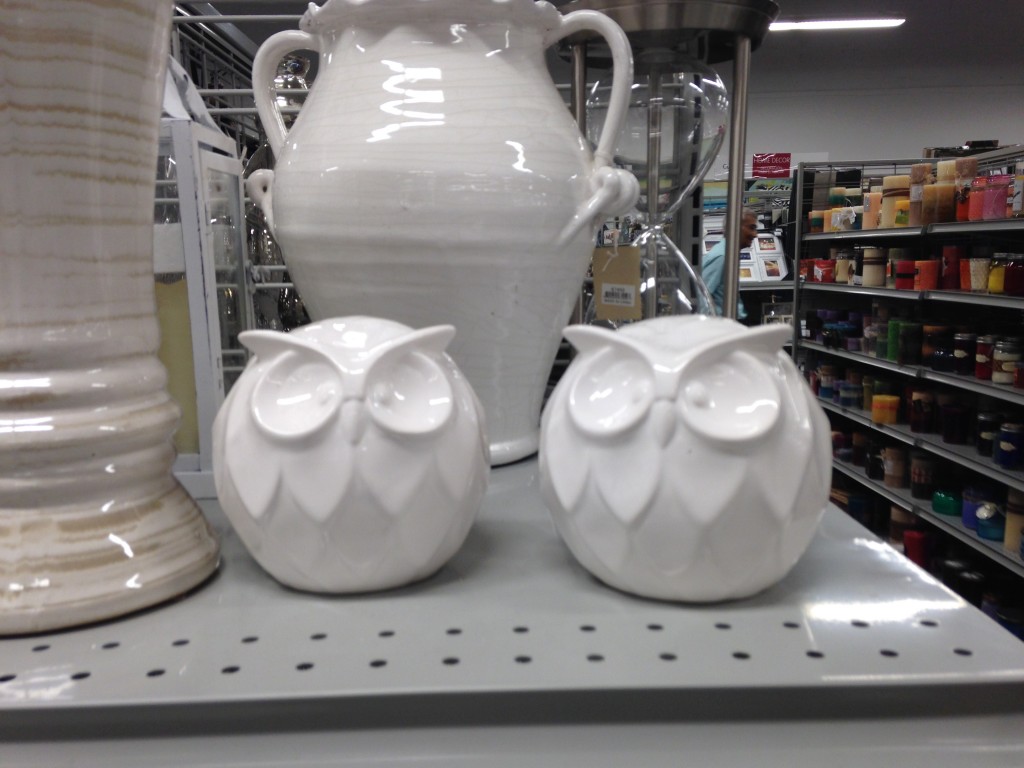 and this cute little birdie who was calling my name out so loud that I had to bring her home. 🙂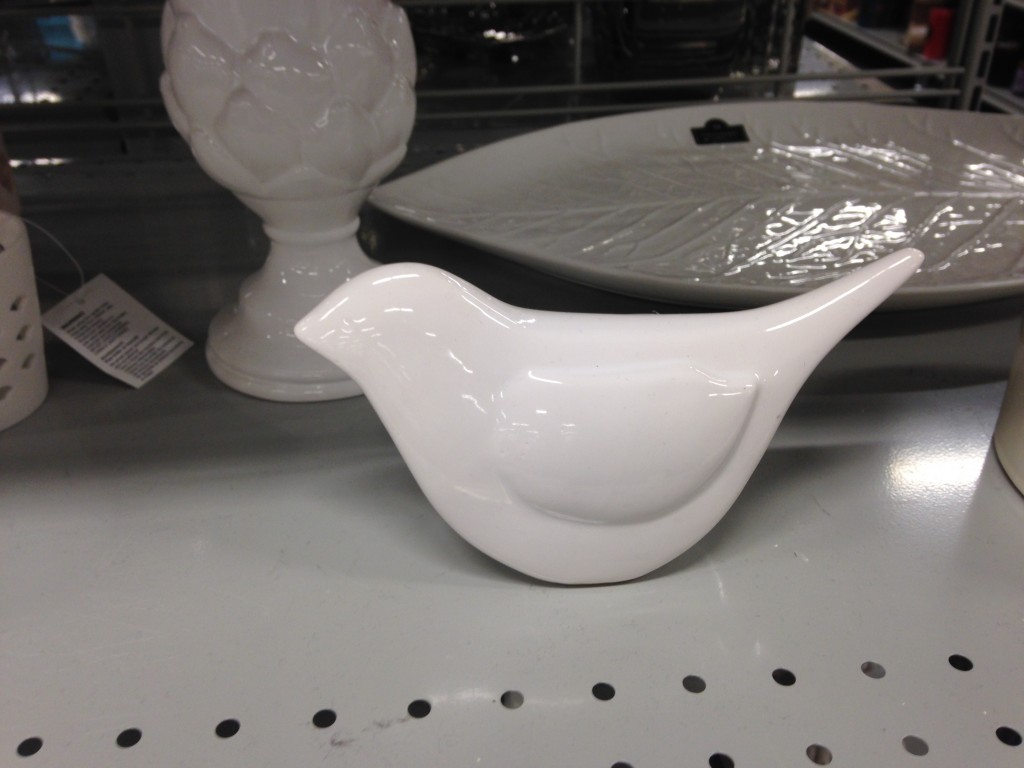 Have you shopped for home decor at Burlington Coat Factory lately?