I have been eyeing these contemporary tables for a long time now but didn't want to spend that much dough. Actually there was another problem, I liked the style of the first one  (see the corners on the bottom)  and the rustic finish of the  second one.
More along the lines of this beauty at Restoration Hardware but for way less $.
I had seen one exactly like this years ago at Home Goods for a fraction of the price but it was square. And I needed  a rectangular one! What to do? Patience is the name of the game! After waiting for almost 2 years finally got my baby. Saw this at Home Goods for $149.99 and immediately sent a pic message to B.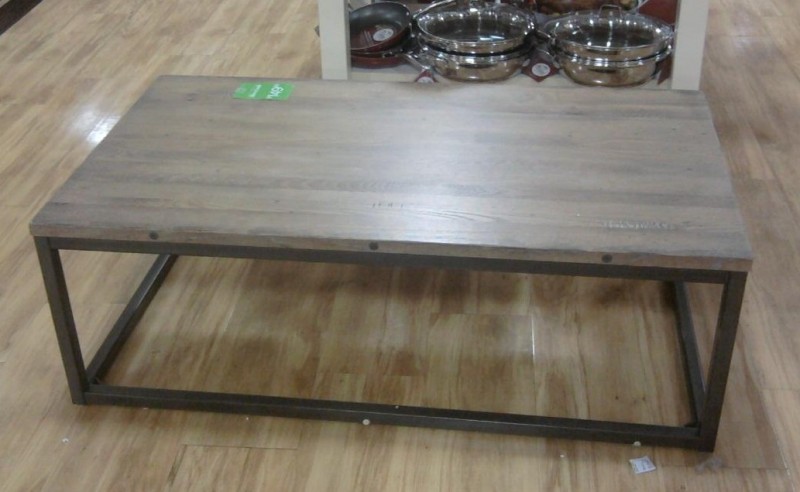 The next day we hopped over to Home Goods and grabbed him as fast as we could. Here he is cosying up our family room.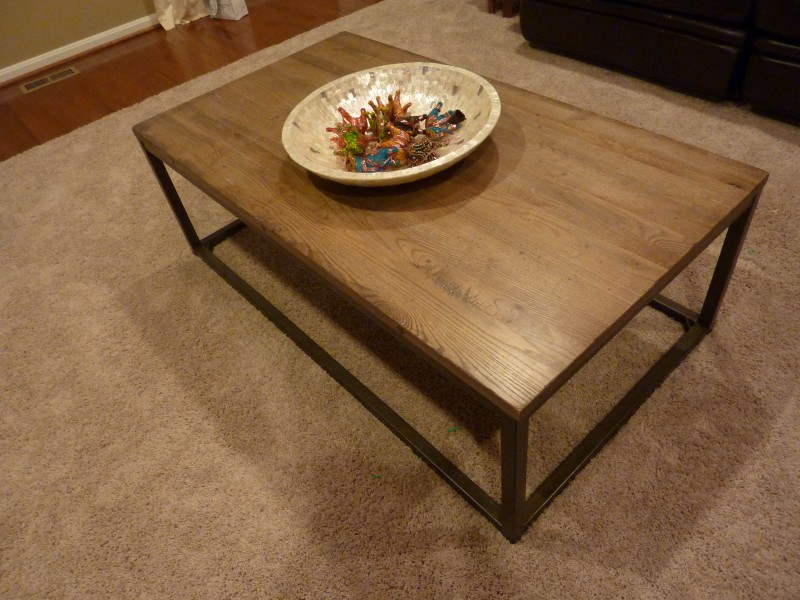 By the way the back up option for my coffee table was another Restoration Hardware knock off, this factory cart table.
Yes that price did make me swoon! Home Decorators Collection and Kirklands  (remember seeing it last week, don't see it now hopefully will be in stock soon) have similar ones for much less. Again I had seen the same one for around $200-ish at Home Goods over a year ago. If you are adventurous enough to build one yourself, here are the instructions from the great DIY-er Ana White. I tell ya that lady can work magic with wood.
Another shot of our Restoration Hardware Brickmaker's Table knock off.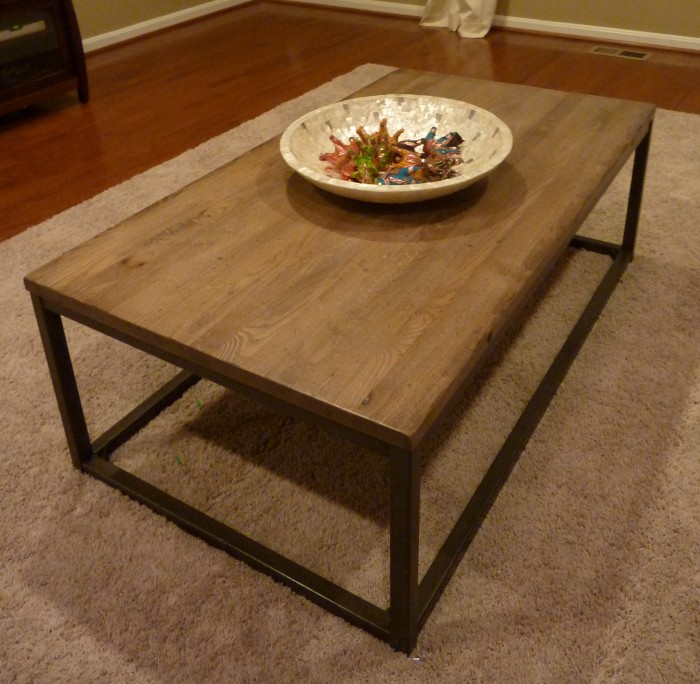 Pretend that you didn't see those bits of paper. Didn't get the time to vacuum the rug
.  
Have you guys had to wait for so long to get the right piece of furniture? How do you like our reclaimed wood coffee table?