As promised today's post is all about how we created this look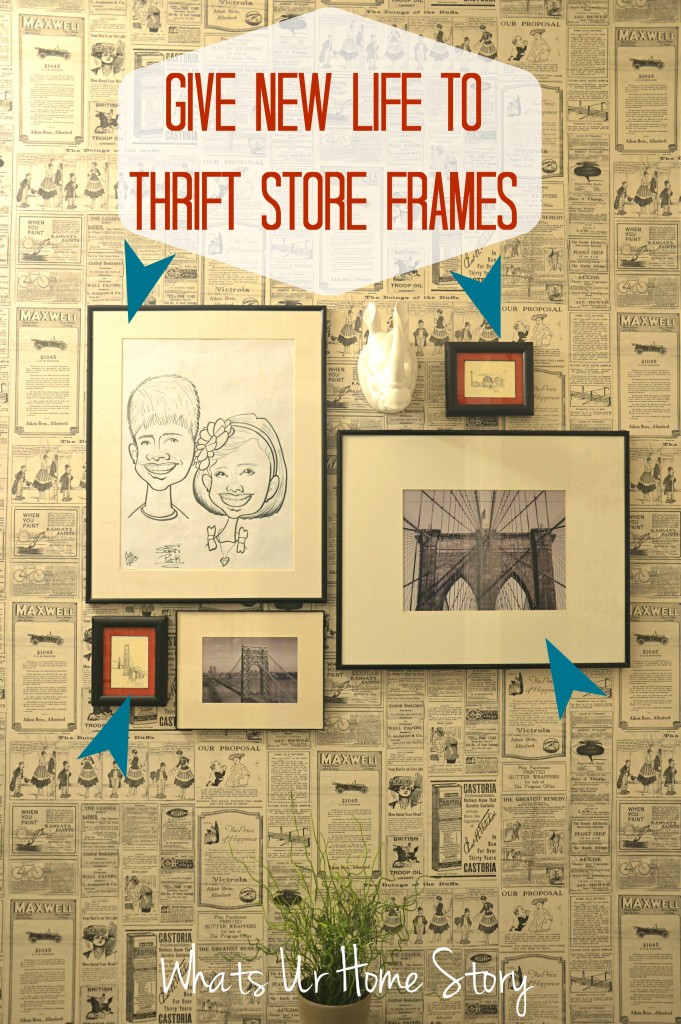 from this!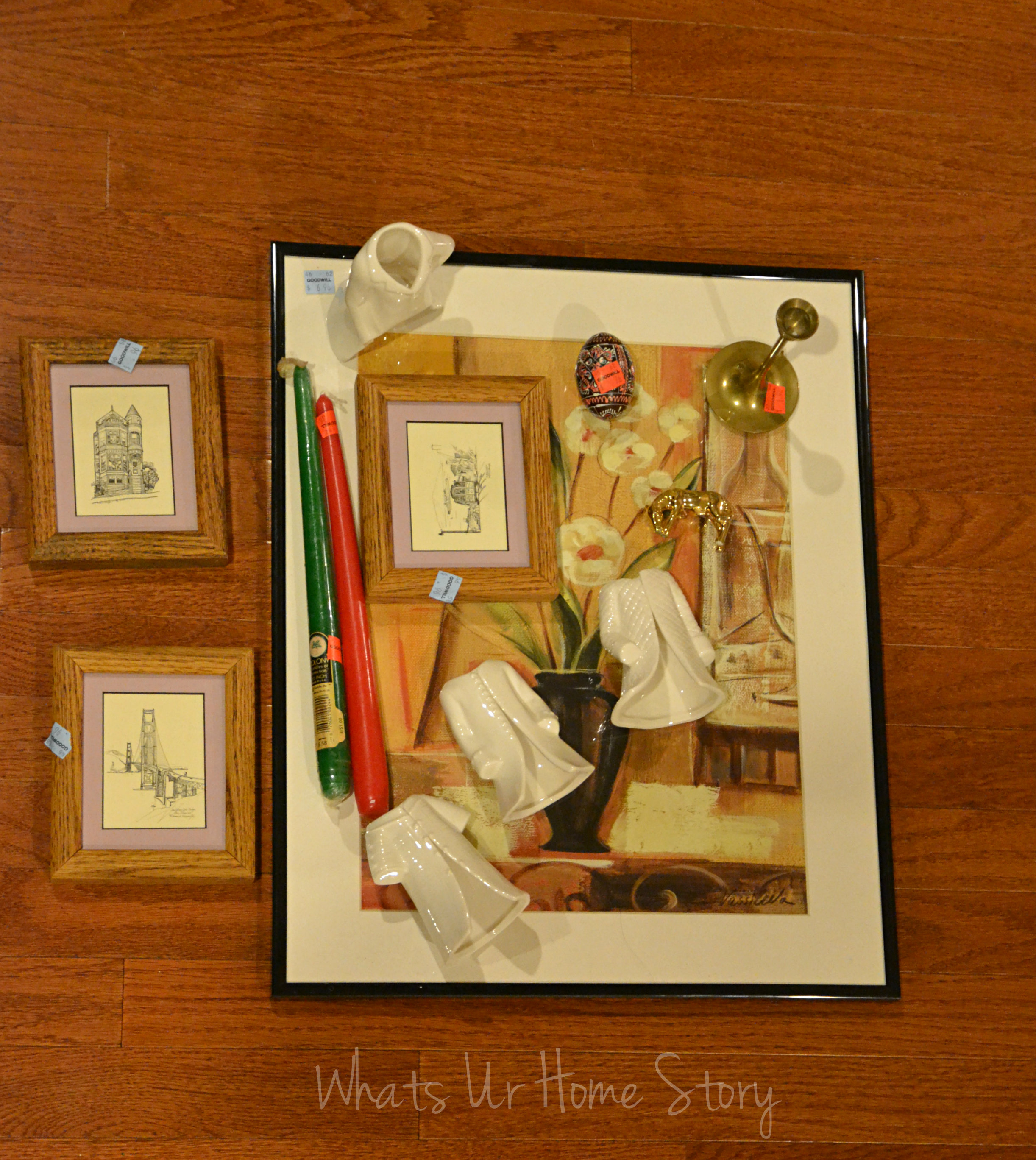 As you can see the caricature frame used to hold the flower still life. I just swapped out the tacky flower poster for my kiddos' caricature that we got done during our trip to San Diego. The large frame on the right was also a thrift store score from the same Goodwill about a year ago. In its previous life it used to house Scarp book paper art on the floating shelf in our family room. You can read more about the previous makeover here. I looked up black and white images of Bridges online, resized the print of Brooklyn Bridge, and got it printed on high quality photo paper from Office Depot (I think it cost a quarter). The small frame on the left is from Walmart that I already had. Again the same story with the George Washington Bridge print. Being from Jersey both these bridges hold a special place in our hearts.
Moving onto the small black frames. To tell you the truth when I bought them I had no idea what I would do with them. The only thing I knew was I liked the black and white sketches of San Francisco. After I painted the mirror red, the light bulb went on in my head. And ta da….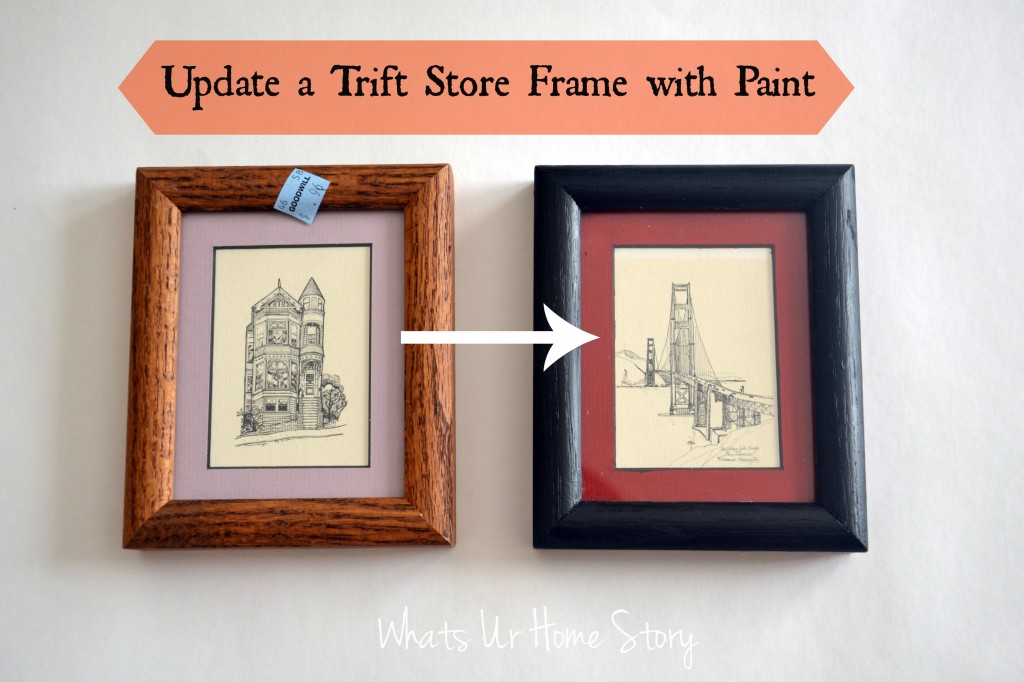 The frame on the left is not the exact one but you get the point? That is the 3rd one in the trio that I still have to find a home for. As it often happens with me in all the excitement I forgot to take before pics of the actual frames. Anyways, I sanded the frame with a fine grit sand paper and painted with black craft paint that I had on hand.  For the mat I used left over red paint from DIY Moroccan trellis pillow and outlined the inside with a black Sharpie.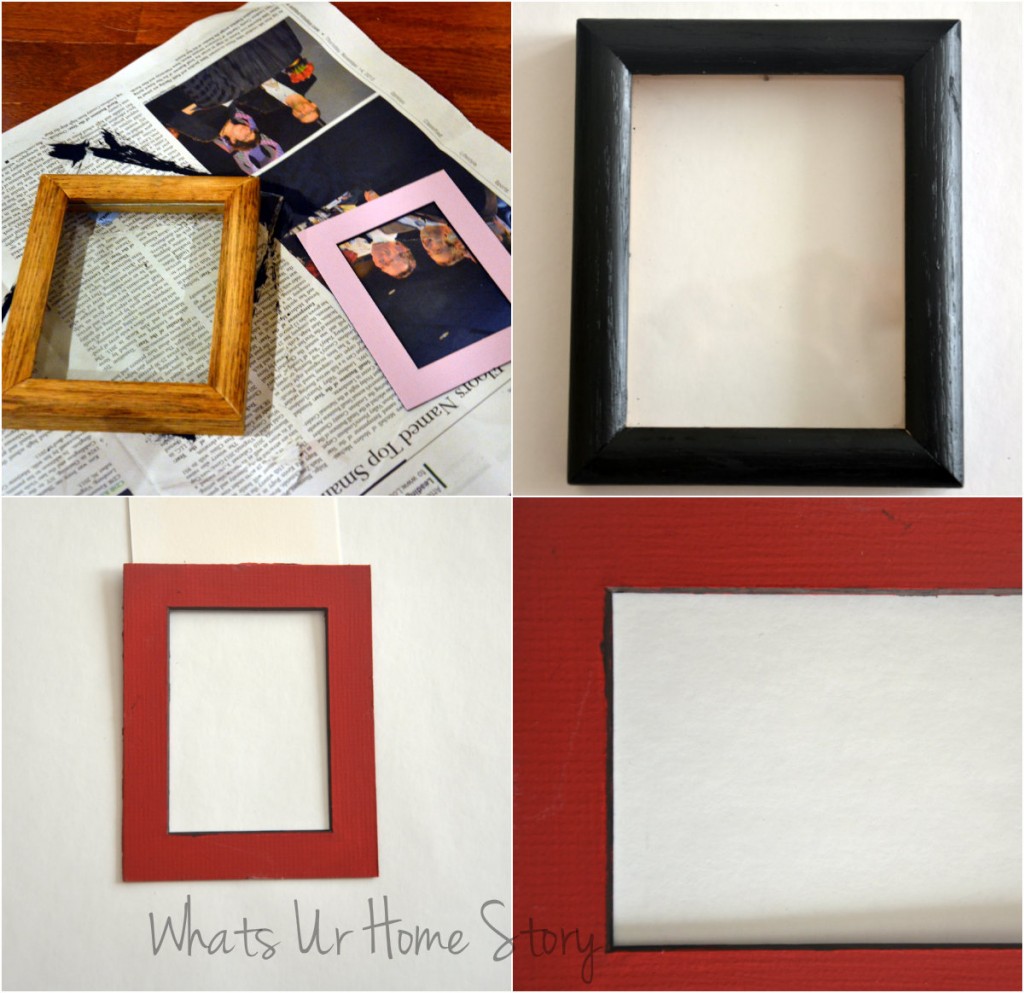 Not a bad look for $0.96 art, huh?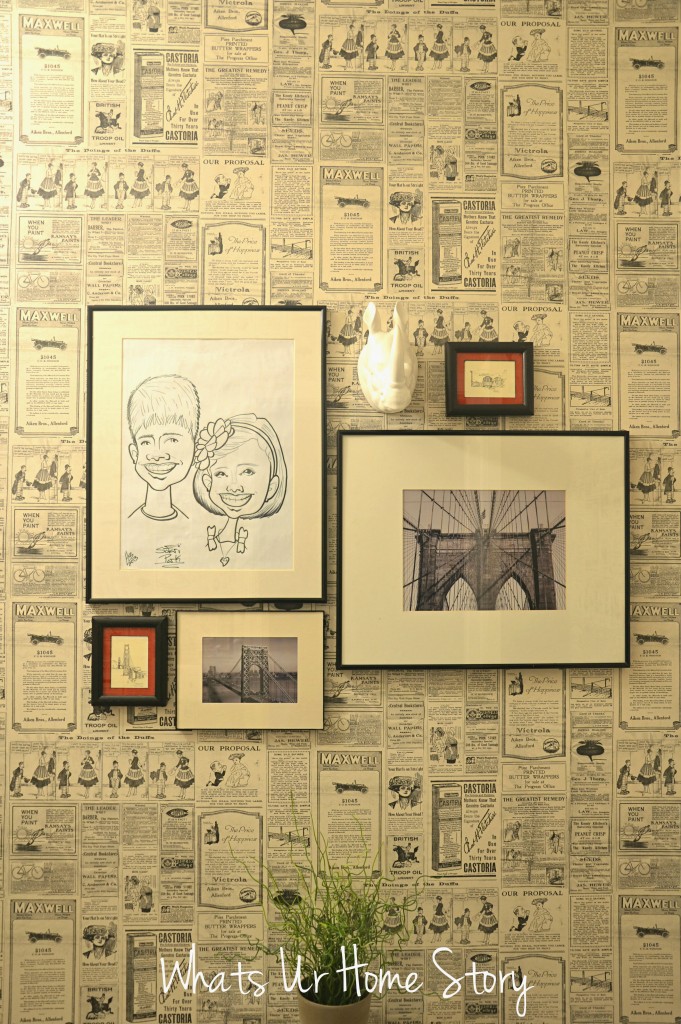 Do you get art at thrift stores too? What do you do with them? I have seen a blogger turn  blah piece of art work into a paint by number stunner.