How was your weekend? Ours was fun. We drove up to Jersey, met up with old friends, went to the Philadelphia Home Show, and even won a great swag from Ryobi! More on that on Friday. Also my first post a monthly contributor is up on Saved by Love Creations. I'm sharing the details on how I made the felt tree on my winter mantel. Do head on over to SBLC and check it out.
Now for the mirror makeover in my powder room.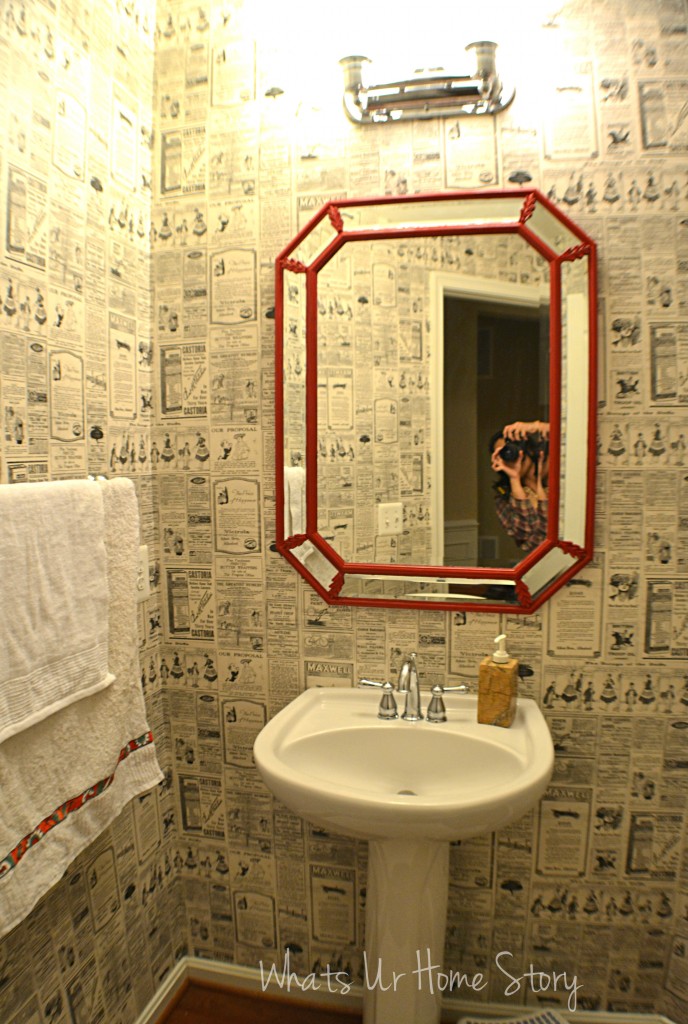 We went from this…..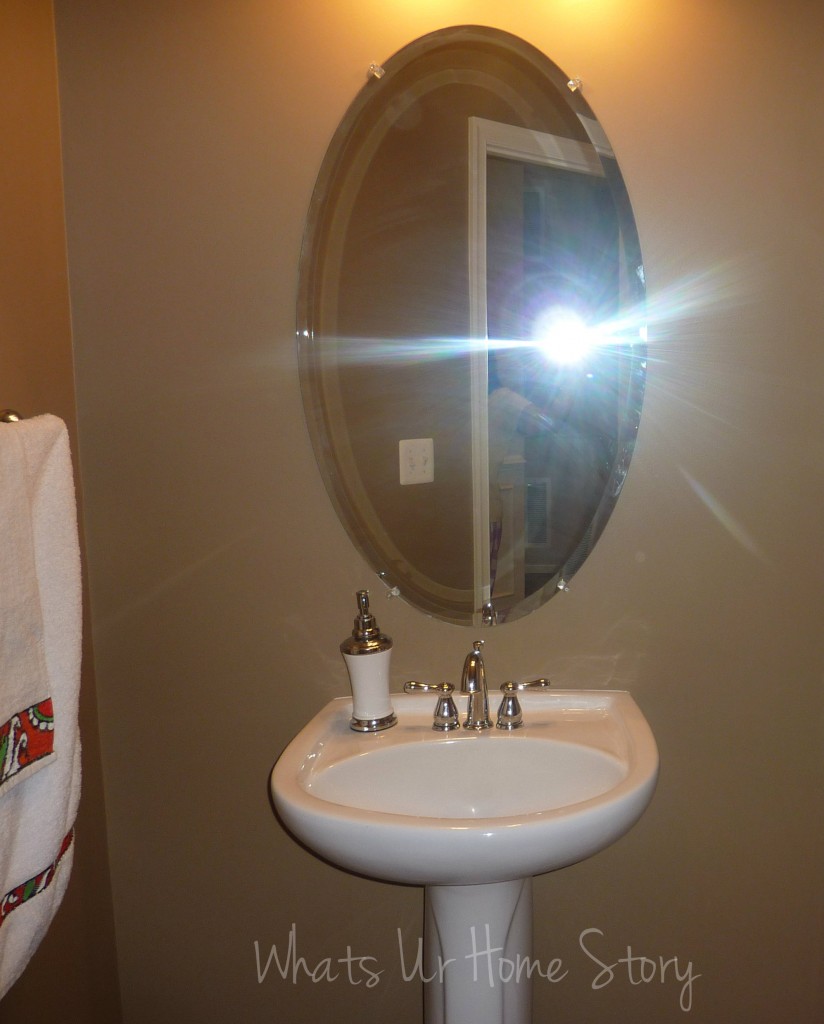 to this…..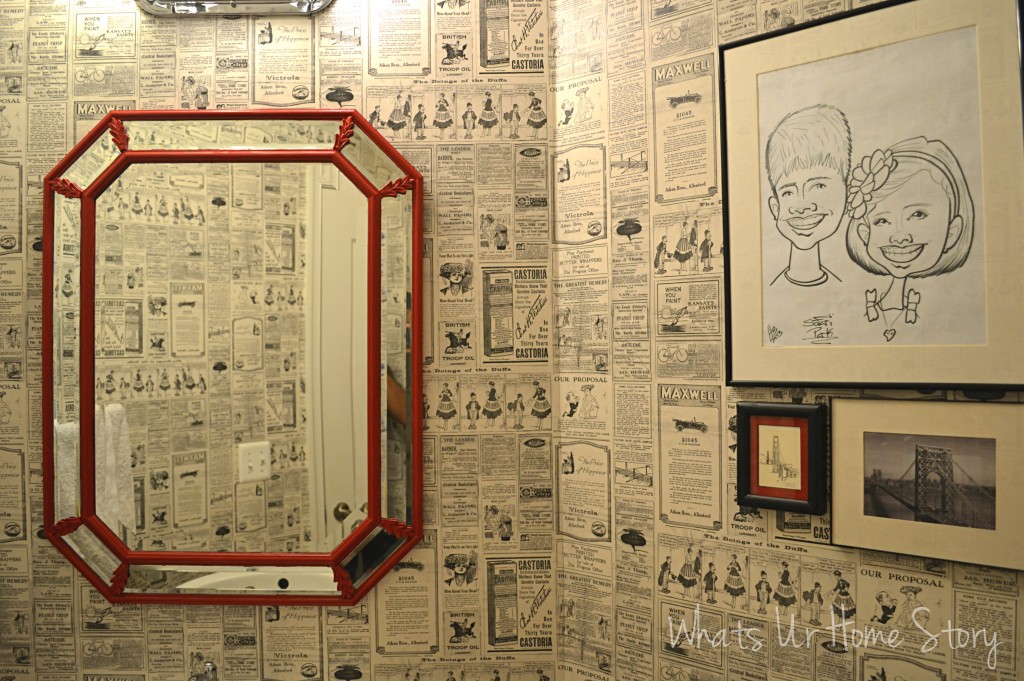 Truth be told, painting that darn thing red was not at all my plan. I had envisioned a more metallic, bronzy look for it. When I found the mirror on our local Facebook yard sale group for $30 it was all silver with the paint finish worn in some places.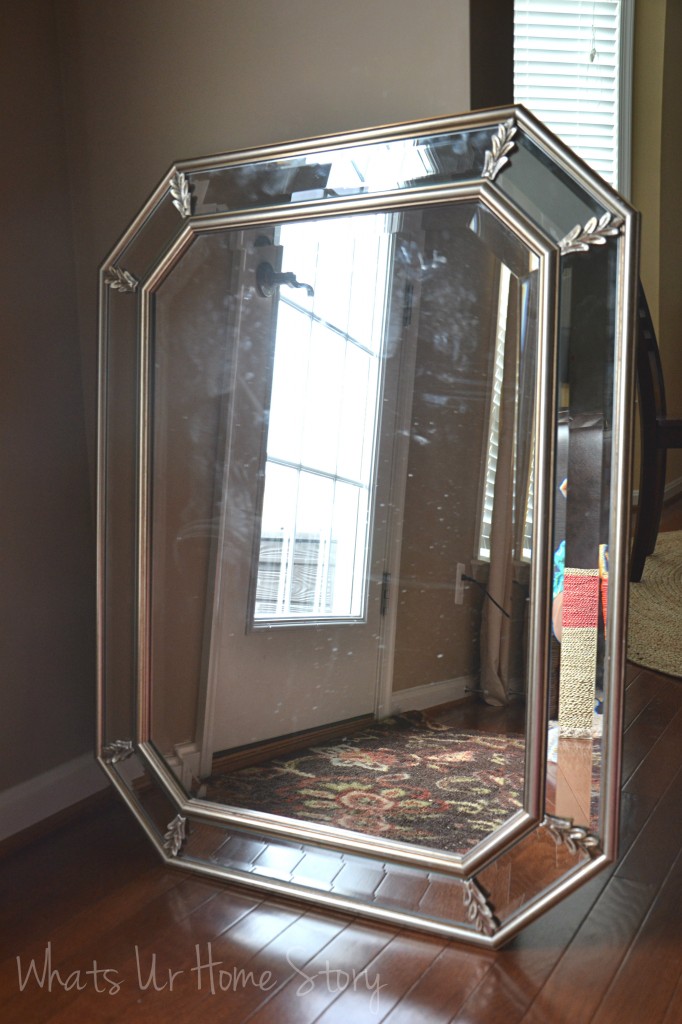 After spotting a bunch of makeovers using Rub 'n Buff
 on Pinterest I was in awe and decided to go for the Spanish Copper finish. All you do is rub it on the frame with your fingers or a soft cloth. When it dries gently buff it off. Again, everywhere I've heard folks say only good things about the product but it just didn't cut it for me. Maybe it doesn't go well over a smooth finish? Whatever it is as you can see the coating was spotty and the old silver finish was showing in many places.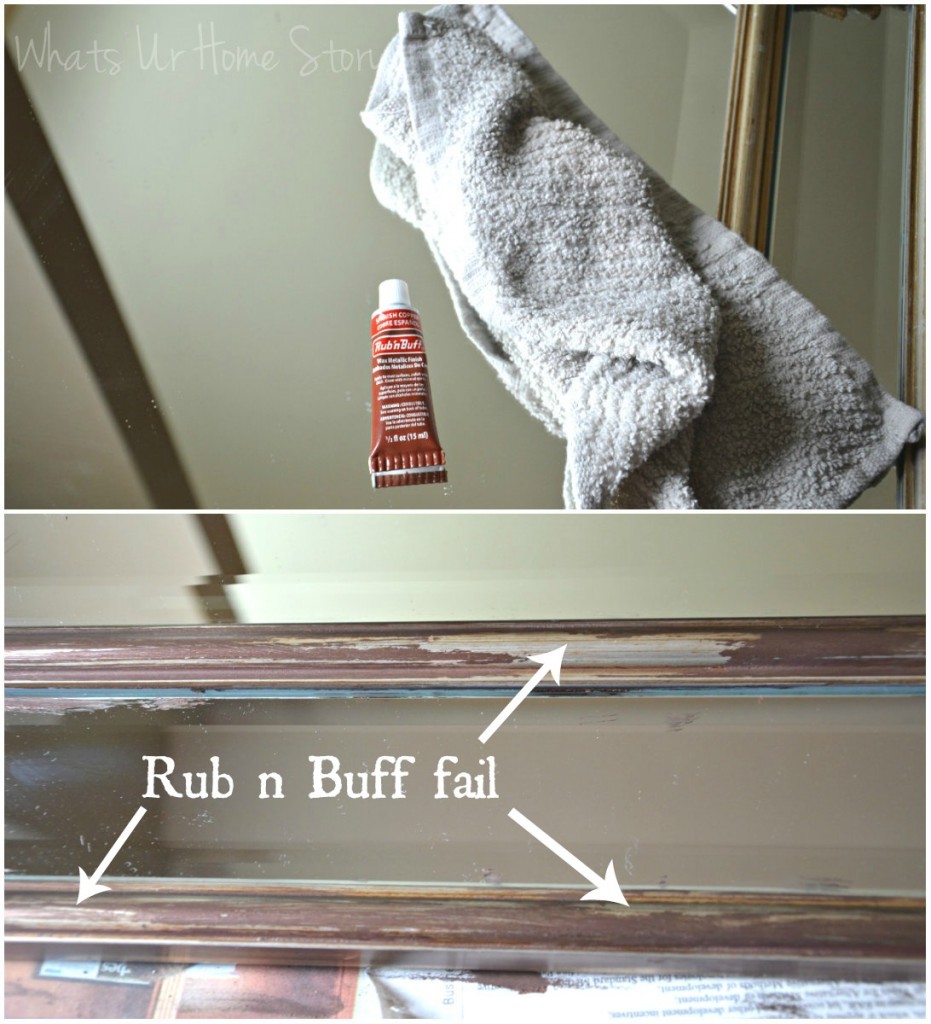 Onto Plan B and black acrylic paint. Sadly this plan didn't last more than 5 min. As soon as I started painting the frame black I didn't get a good feeling. For once B concurred, "Not black, maybe some other color."
Enter Plan C and left over red acrylic paint from the egg carton amaryllis ornament. After 2 coats;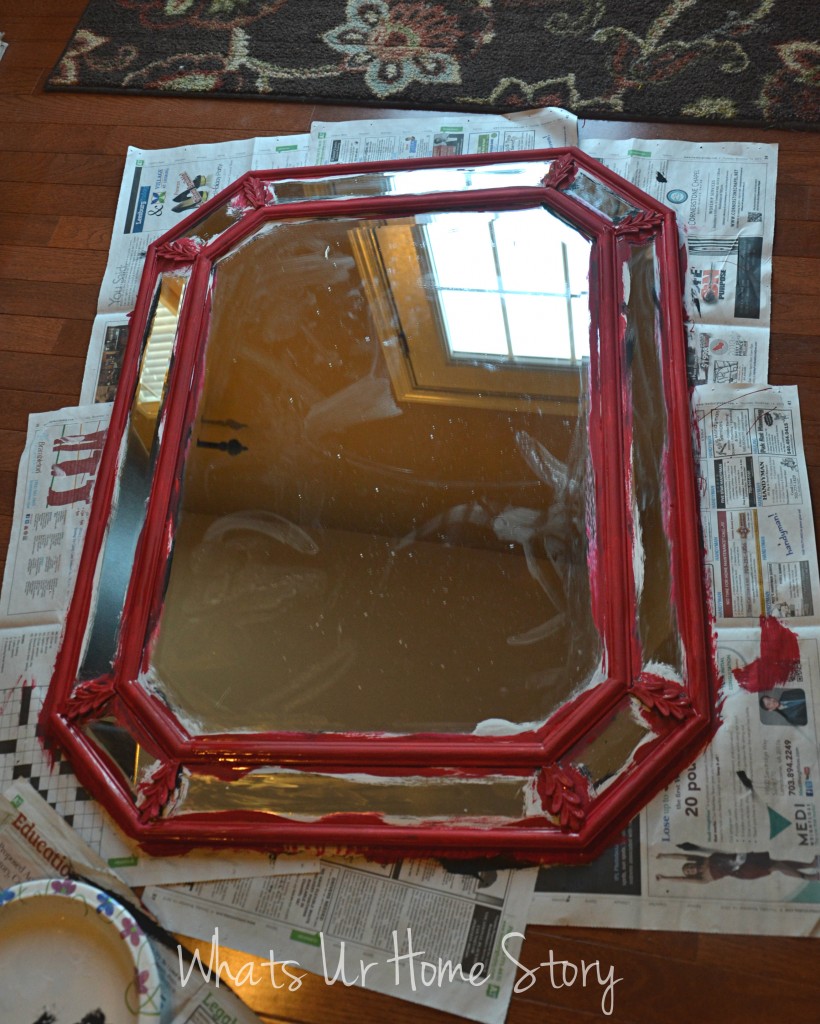 The finish was very flat so I sealed it with a coat of trust ol' Mod Podge
.  To scrape off the paint 'spills' or the excess paint on the mirror I used a knife. Remember to use a blunt knife for this. I didn't; used a sharp one instead and ended up scratching the mirror in a few places. I also tried using nail polish remover and a cotton swab/ball to remove the paint but wouldn't recommended it if you are using Mod Podge as it made the finish cloudy whereever it touched the Mod Podge layer.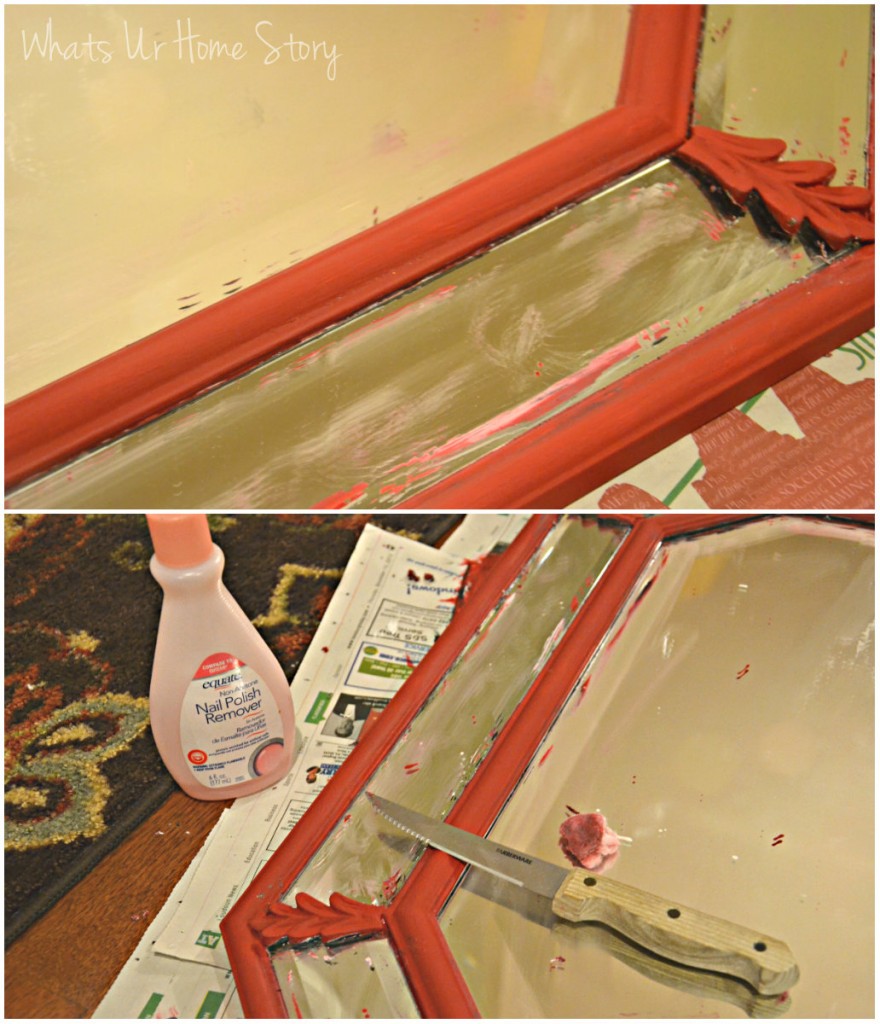 Definitely not one of those well thought of, well executed projects but I love the end result! Don't you?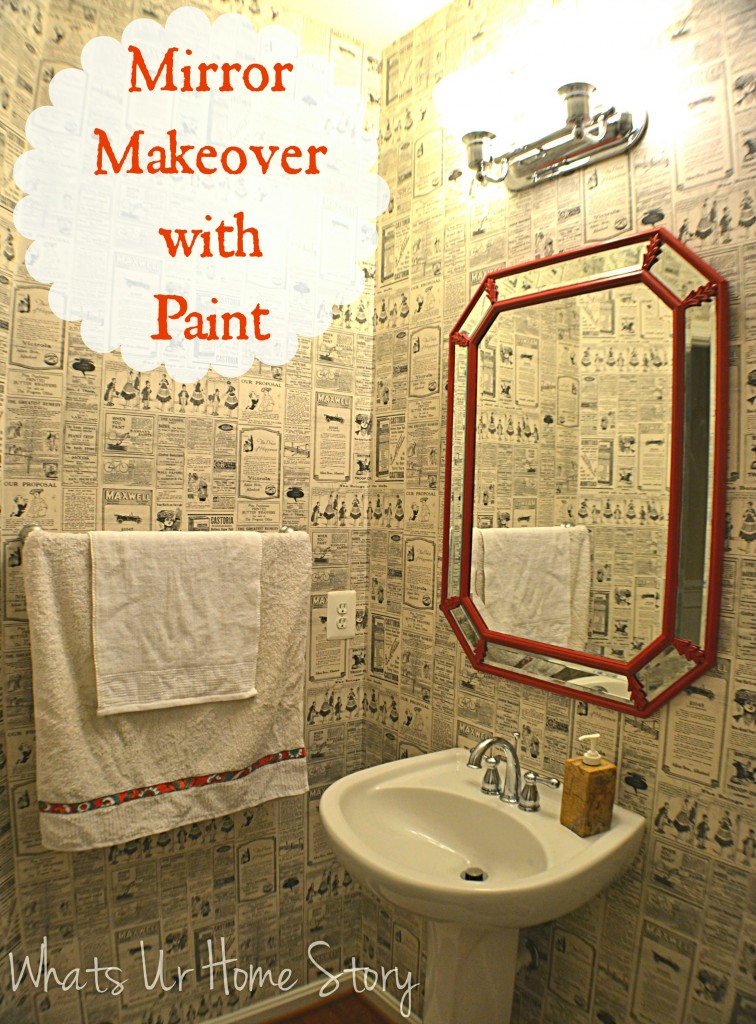 I'm so glad I went with the red paint. Love the pop of color it adds to that side of the room.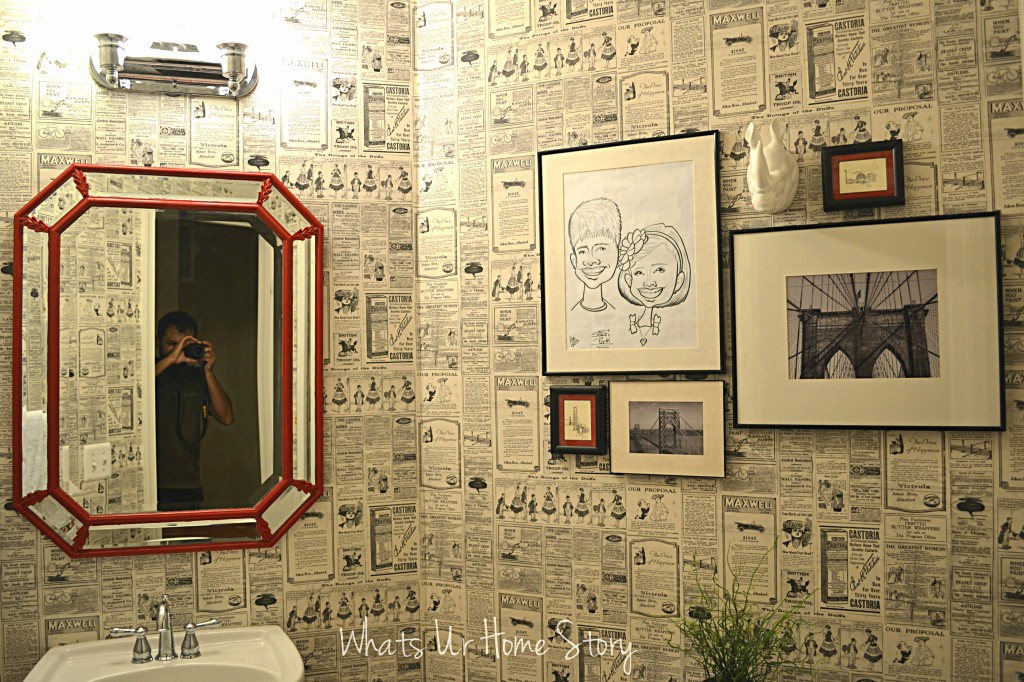 After the Rub 'n Buff
 fail and the black paint fiasco I so wanted to give up. Lesson learnt: All's well that ends well!
Do you have any project horror stories like this?