You all know how obsessed I'm about ceramic garden stools. The only reason I don't have more than one in our home is 'coz B has placed a moratorium on buying more. 🙁
Last week we were at Marshalls looking for stuff for the laundry room (yeah, the reveal is coming soon) and saw a slew of ceramic stools, all for $40! Yes, you read that right $40. I have been on ceramic stool watch for over 3 years now. They usually range from $70 and up. The only one I have seen at $40 is my lil red guy, which I grabbed as soon as I spotted it at Home Goods. These are slightly bigger in size than mine. So $40 seems like a fabulous deal.
Wish I had seen this bright yellow square one when I was doing the guest bedroom makeover. Would have been perfect for my yellow and navy room!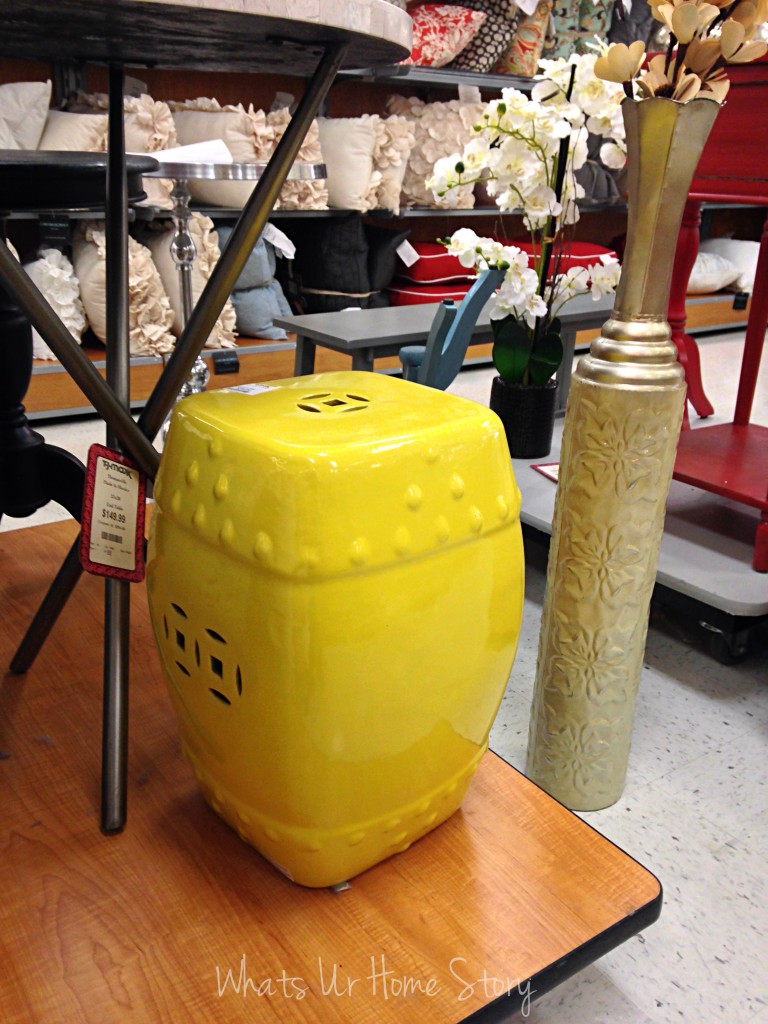 (Ok, I almost done writing this post and realized that this one is actually from TJ Maxx along with the gray, rest are from Marshalls. Too lazy to change up the post now.)
For fans of green…..Maybe you could do an ombre theme in your home? 😉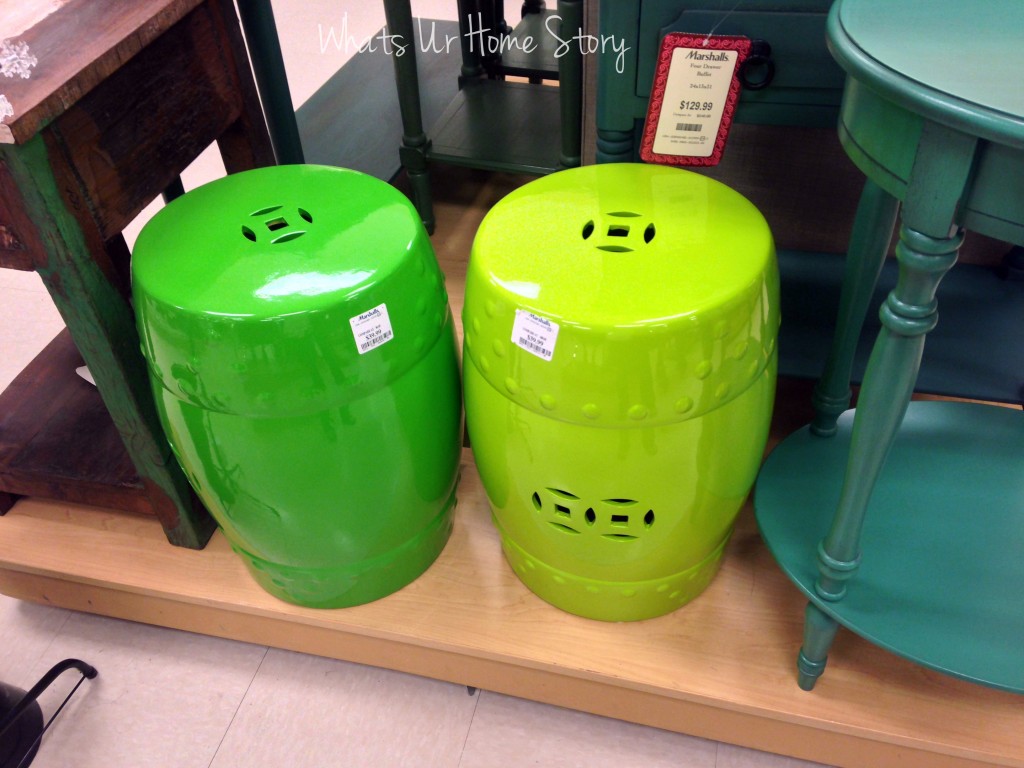 No worries if you do not have Marshalls near you, I found the same thing at TJ Maxx and for the same price.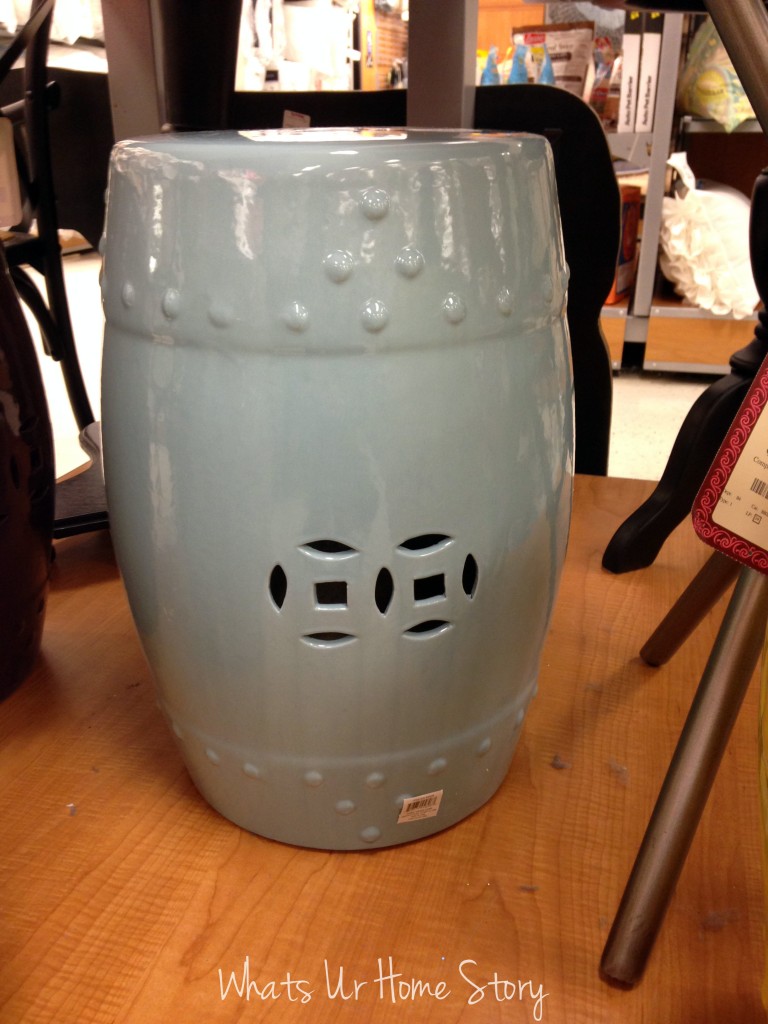 I like this octagon one too. Would love to have this somewhere around the house. B, you listening? Maybe my birthday present?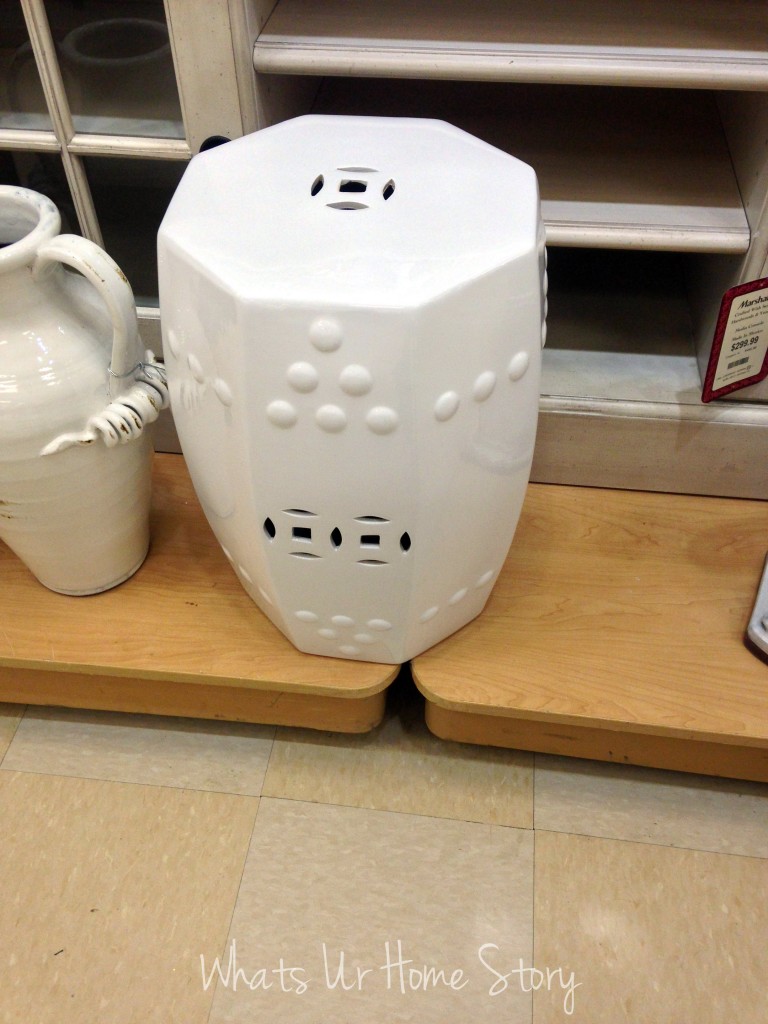 All the stools seemed to be slight variations of the same design except for this one that looked like it got rained ceramic rained on. I usually like tear drops but Mr.Green here reminded me of how my skin looked when I had chickenpox back in college. 🙁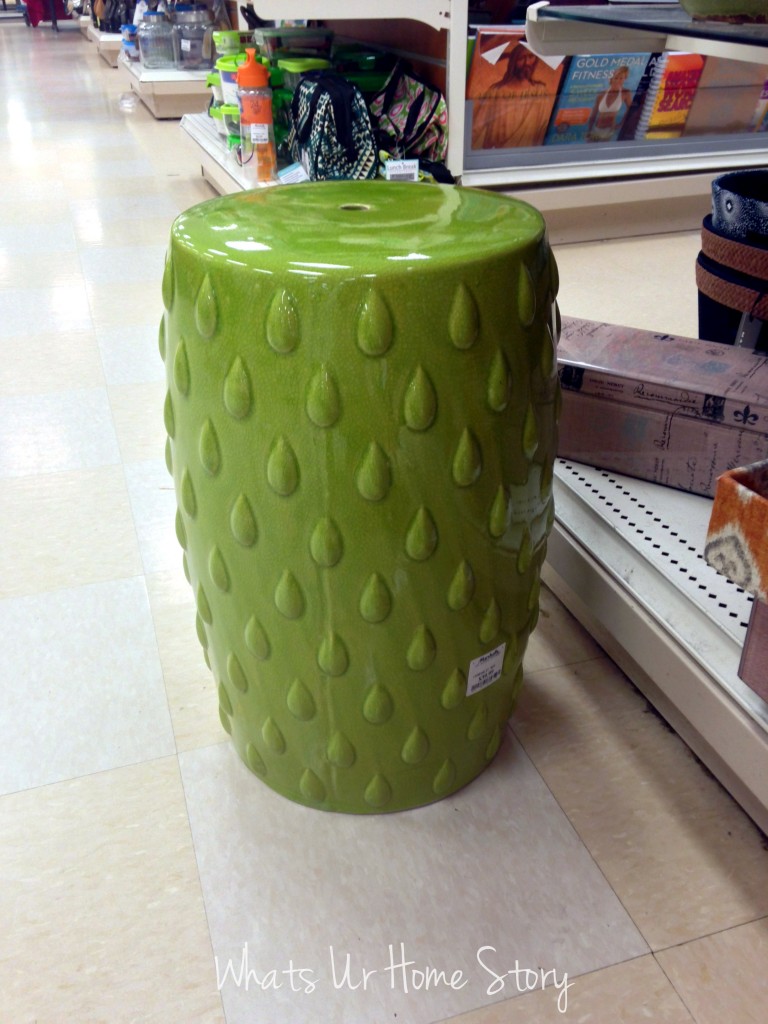 You guys feeling it?
All you ceramic garden stool lovers out there go grab yours before they run out! I tell ya, come spring they'll be hard to find at this price. Hope y'all have a great long weekend. See back on Tuesday!