We're still stuck in our powder room. Don't really have a choice as I've packed the room full of projects; some planned, some that happened on the fly. Flipping the light fixture though was a happy accident and when I say happy, a really happy accident.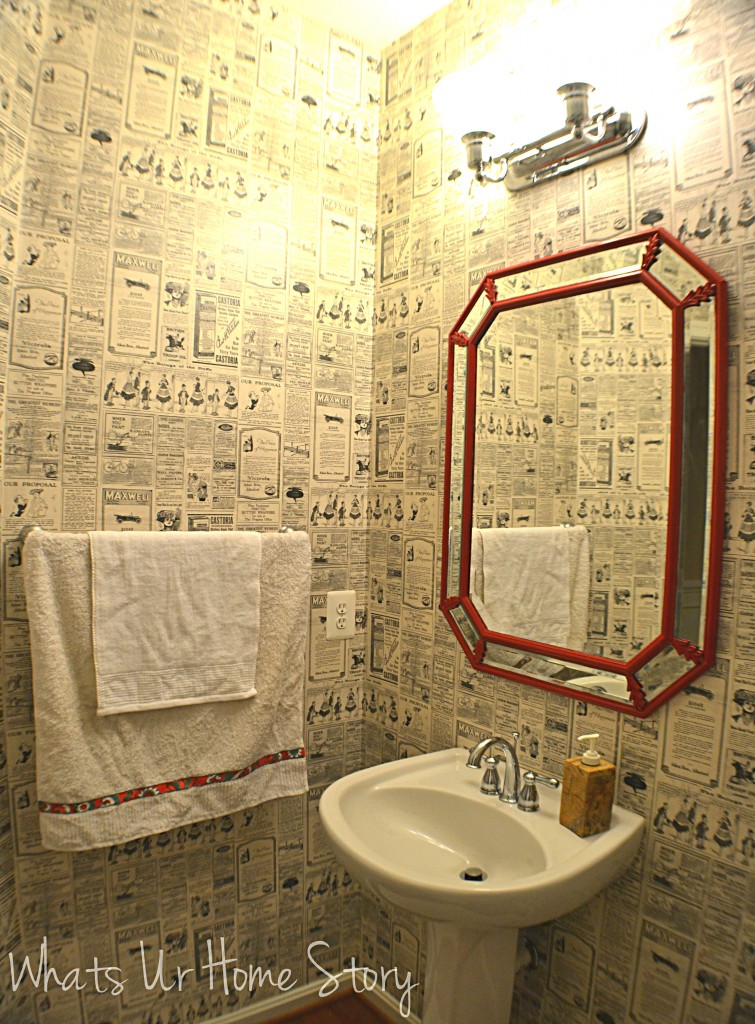 Still can't figure out what I'm getting at? Maybe a Before & After shot will help.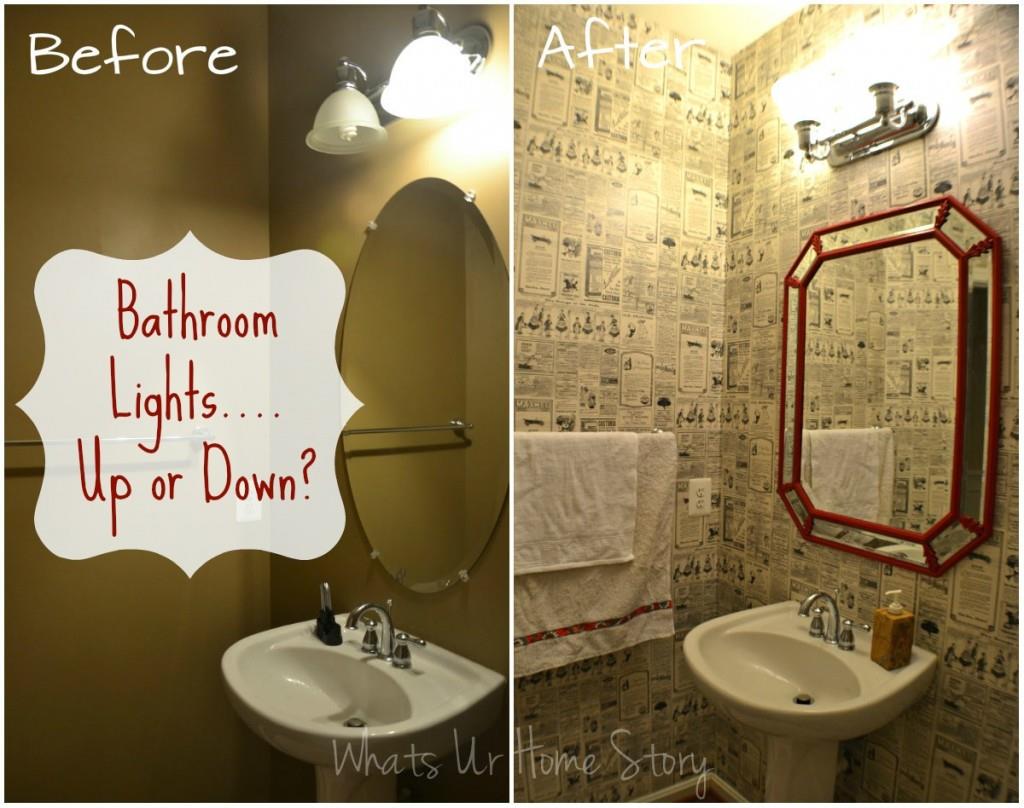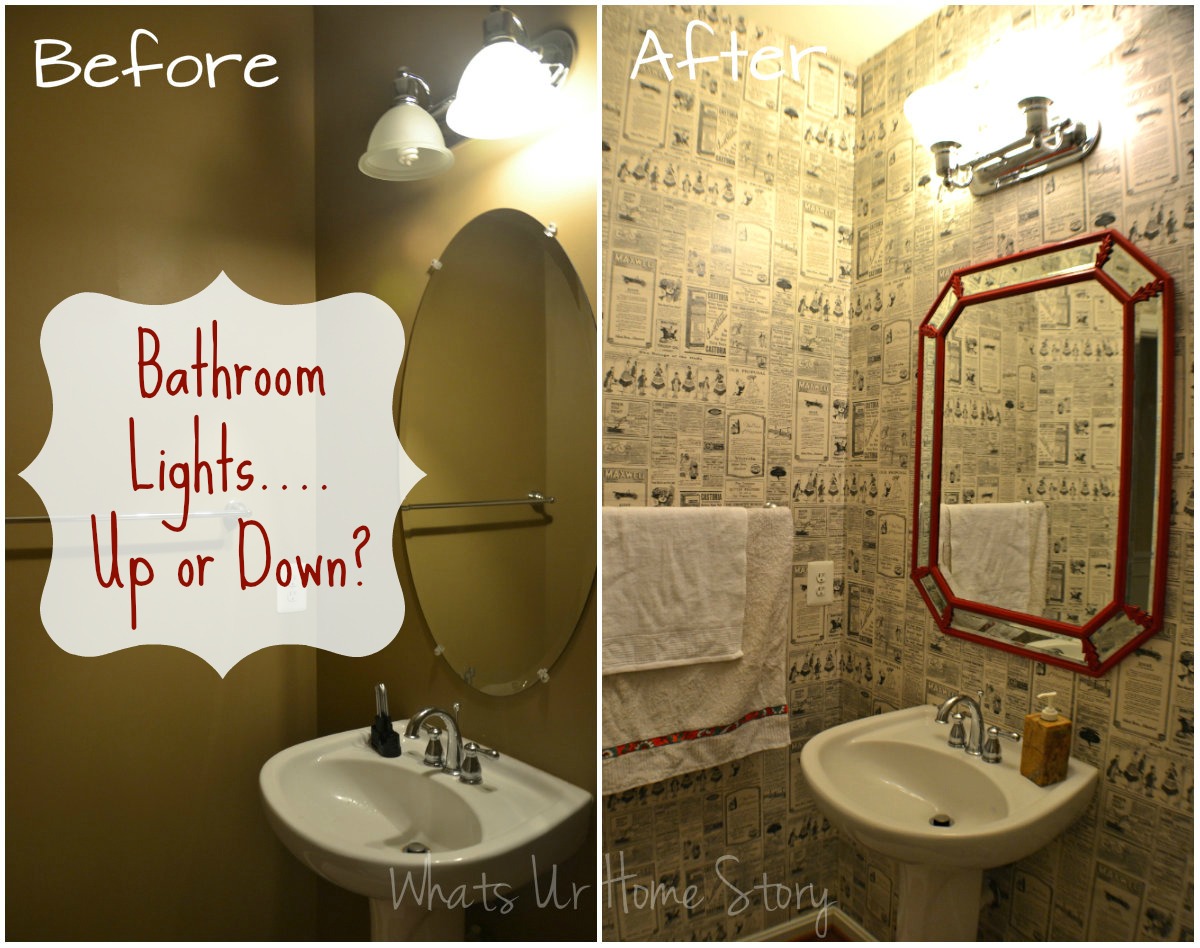 See the orientation of the lights? The plan was to switch out the shades. We tried out quite a few without realizing that we had flipped the fixture upward when we screwed it back on after wallpapering.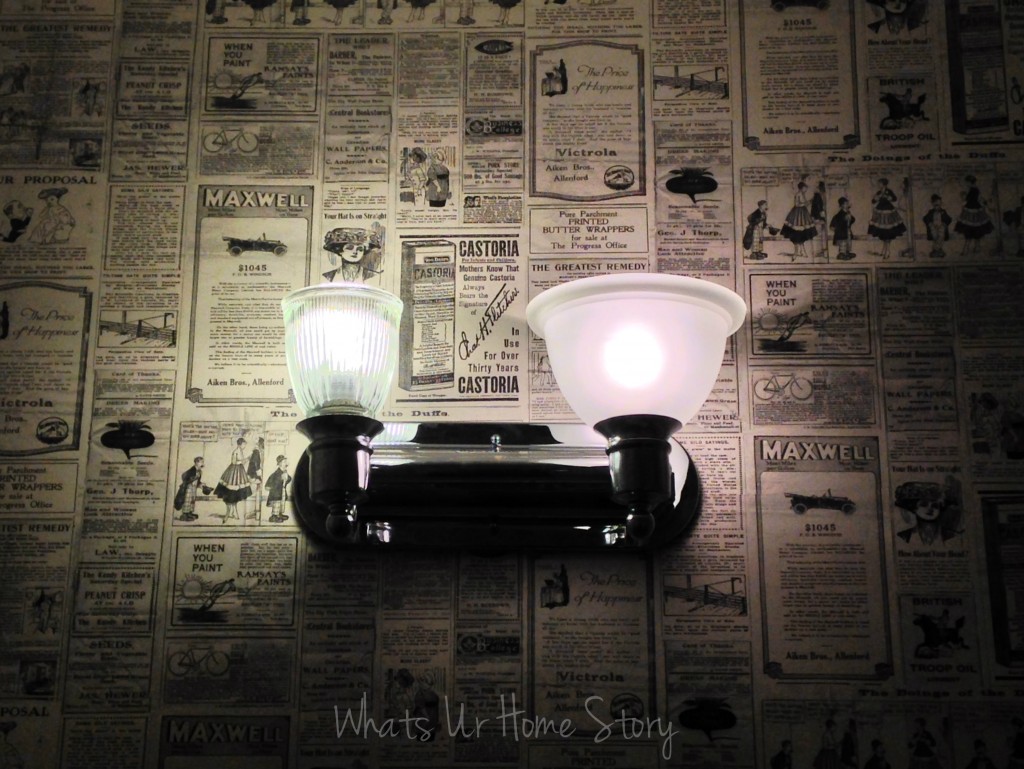 Nothing seemed to work and we went back to our builder shades. That's when we realized that in the process we had changed the light from a down facing fixture to an up facing one.  Not sure if it against the decorating rules but it works for us. The room looks a million times brighter.
The pros of an up facing fixture;
It creates a diffused light source, which means no stark shadows.
The diffused light can also be more flattering vs. focused lighting that will highlight every flaw in your skin.
When the ceiling is white it reflects the light and brightens up the room.

You won't see light bulbs when you look up.
Pros of a down facing light fixture;
More focused lighting, ideal for putting on make up.

Dust does not collect inside the shades.

Easier to change bulbs.
In the end it is a matter of personal preference and use. This was the powder room where feel and brightness took precedence over focused light use. Had it been the master bathroom we would have gone with the downward lights. Actually that is what the builder put in in all our baths.
Also, not all lights can be flipped either way. Make sure to read the instructions on your light's manual before you decide to switch the direction.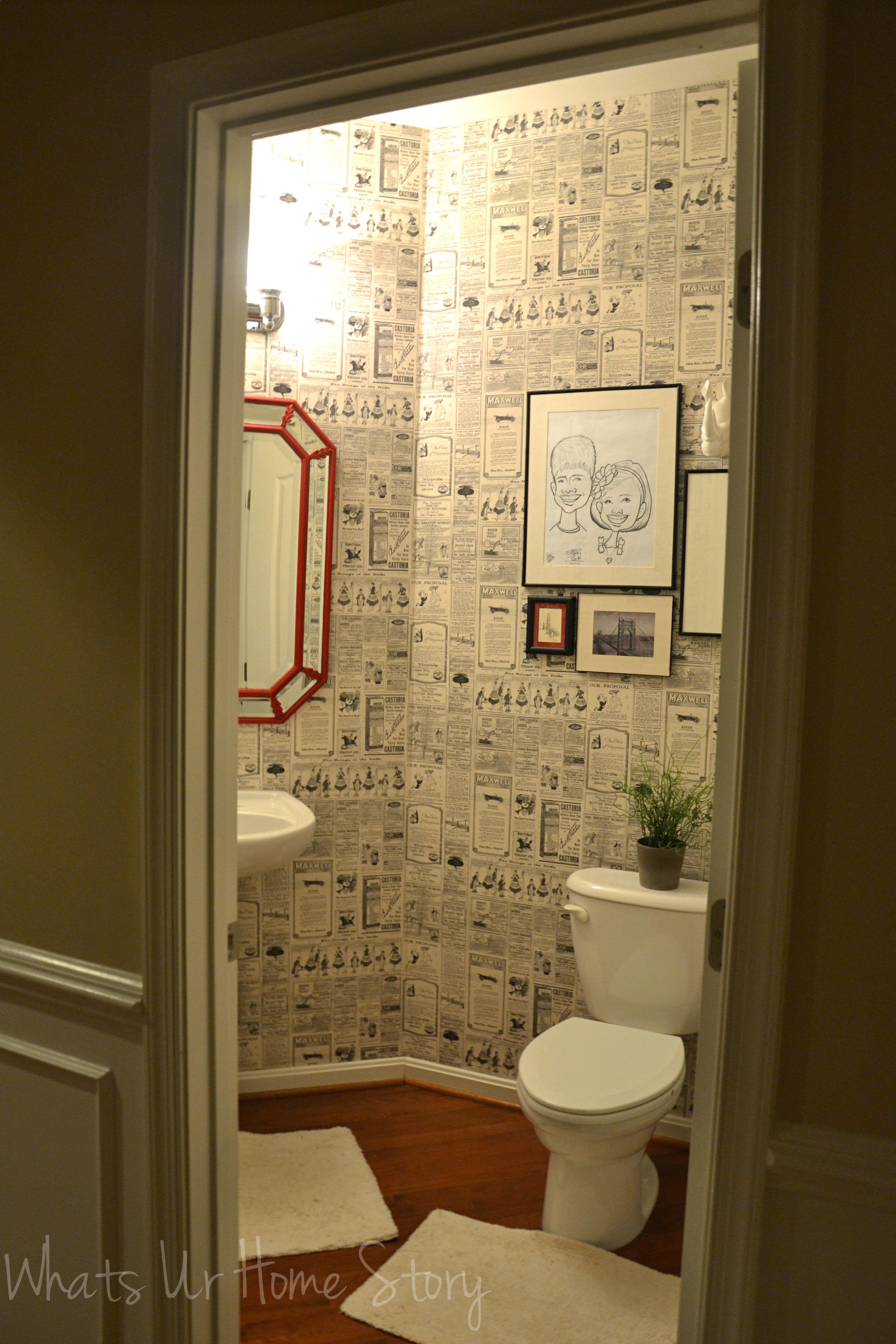 What do you like, up facing bathroom lighting or down?